Since 2007, through the establishment of the Manikdoh Leopard Rescue Centre, Wildlife SOS has been working with the Maharashtra Forest Department to rescue leopards in distress, conserve the imperiled leopard population and mitigate human-leopard conflict through training, awareness, and various other initiatives. Recently, the Wildlife SOS Team received five new leopards – Avni, Geeta, Veer, Bagheera, and Shera. As we introduce you to these majestic felines, we also look back at the tumultuous history of human leopard conflict in Maharashtra – a history-defining the future of leopards. 
A Tumultuous History of Conflict:
For eons, the state of Maharashtra has been home to a thriving population of majestic felines – leopards. Known to be one of the most versatile and adaptive creatures, the leopards of Maharashtra have survived the rise and fall of empires, wars, politics, and revolutions. Yet, as this rapidly developing state stretches its urban settlements and expands its commercial agricultural activities, these old feline citizens of Maharashtra are being put to the test. With their homes destroyed, they prowl into cities, agricultural fields, and other human-dominated areas leading to an increase in human-leopard conflict.
In western Maharashtra, an area where Wildlife SOS is highly active, there exists a high density of leopards spread amidst vast agricultural fields, making conflict rates even higher. Previously an arid zone, the landscape of western Maharashtra, specifically areas such as Ahmednagar District and Junnar, transformed through the introduction of dams and irrigated agriculture. With a regular source of water supply, the cultivation of cash crops such as sugar cane increased. Not only did such a change bring in a burgeoning sugar cane industry, but it also attracted leopards who found refuge in the tall sugarcane fields. As sugarcane fields expanded, human-leopard conflict increased. Citizens living in leopard-dominated areas understandably became hostile towards these big cats, who came to be seen as pests. On the other hand, leopards were forced to shed their elusiveness and venture into human-dominated areas for sustenance. The casualties of this conflict lay heavy on both sides, with humans incurring financial loss due to cattle raiding and, in extreme cases, loss of life. On the other hand, Leopards were killed in retaliation or suffered debilitating injuries that made them unfit to ever be in the wild.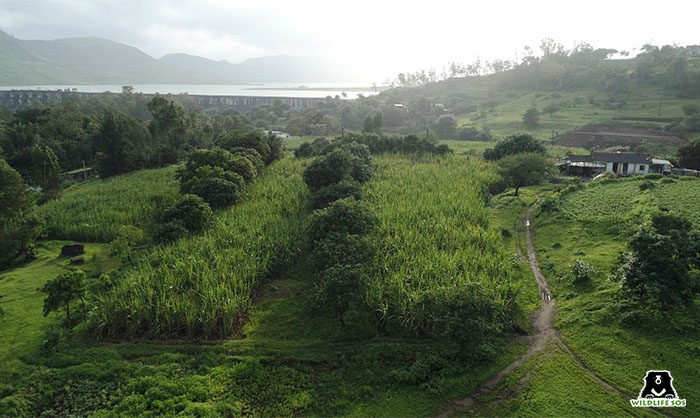 Our five rescued leopards hail from these parts of Western Maharashtra which have a tense history of human-leopard conflict. Avni, Geeta, Veer, Bagheera, and Shera – were rescued from similar but separate situations of conflict. They had become habituated to venturing into human-dominated areas and had become reliant on cattle raiding for sustenance. Afraid of leopard attacks and damage to crops, villagers alerted concerned authorities. Despite several attempts to deter the leopards, they continued to venture into human settlements. This risked the leopard being harmed in a retaliatory attack and the lives of numerous residents in the area. To ensure the safety of the leopards and the humans, these leopards had to be rehabilitated.
Introducing Our New Leopards:
As these leopards acclimate to their new surroundings at MLRC, they reveal unique personalities and quirks, tinged with a hint of nostalgia for their lost home:
Avni
The name Avni means earth and is the most accurate way to describe this female leopard who, much like mother earth, is graceful, caring, and pristine. Avni was rescued from Pathardi, located in Ahmednagar District of Maharashtra. This docile feline is about 7-8 years of age and spends her days exploring every nook and corner of her free-range enclosure. As her constant exploration comes to an end, Avni routinely takes a nap under the comforting shade of a tree. However, her favorite safe space is atop her platform enrichments, where Avni perches herself and observes all her other feline companions!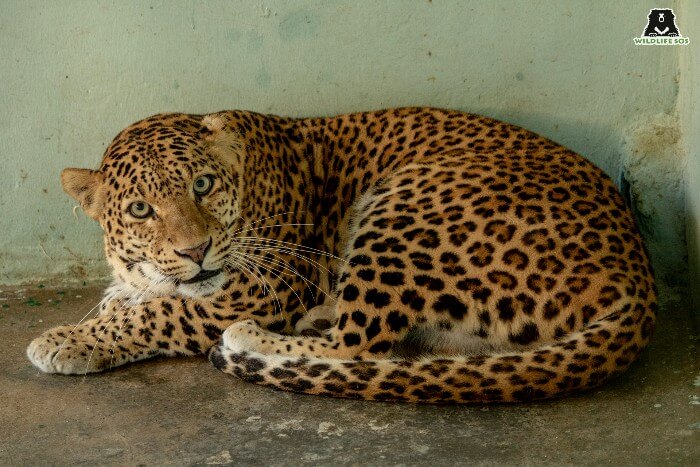 Geeta
Named after Wildlife SOS's co-founder, Geeta Seshamani, this female leopard exudes a calming and comforting aura. Geeta was rescued from a grave situation of man-animal conflict in Pathardi, located in Ahmednagar district of Maharashtra. Having been displaced from her forested home and treated with hostility by the humans who encountered her, Geeta is wary of any unknown presence. She is taking her time to adjust to her new surroundings. Despite being merely 4-5 years old, Geeta, much like our co-founder, surprises us every day with her fierce spirit and wise sensibilities. To help Geeta find her inner joy, her caregivers have installed various fun enrichments around her enclosure. Geeta thus spends most of her days playing with enrichments or grooming herself!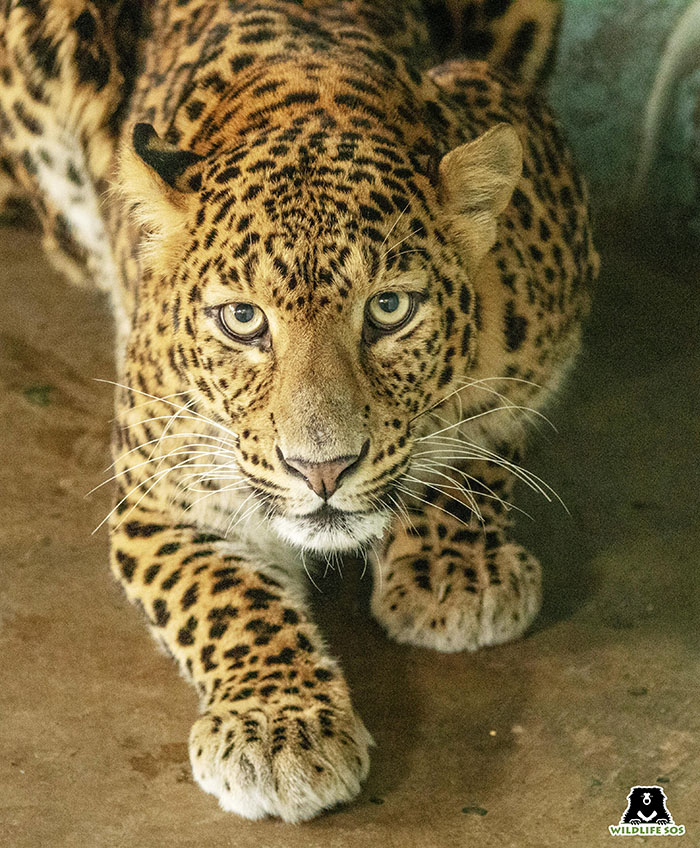 Veer
Veer is a mischievous male leopard estimated to be about 3 and half years old. He too was rescued from Pathardi in Ahmednagar District of Maharashtra. Much like his name, which translates to heroic in English, Veer is a courageous and bold leopard always brimming with energy. He spends his days running across his free-ranging enclosure and creating havoc with his enrichments!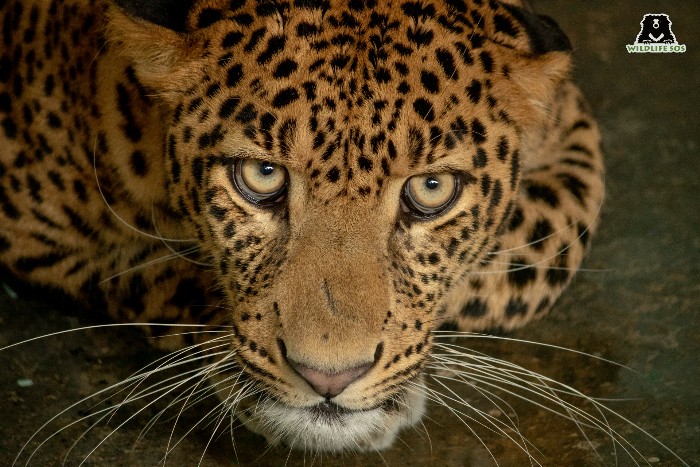 4. Bagheera
At 10-12 years of age, Bagheera is one of the oldest leopards under our care. He was rescued from Igatpuri, located in Nashik city of Maharashtra. Named after the character of Bagheera in the famous Jungle Book, our Bagheera too exudes an air of wisdom. He spends most of his days in a lazy languorous sleeping atop his bamboo platform. At night, Bagheera displays a more active side as he explores his enclosure and sniffs around for a new adventure.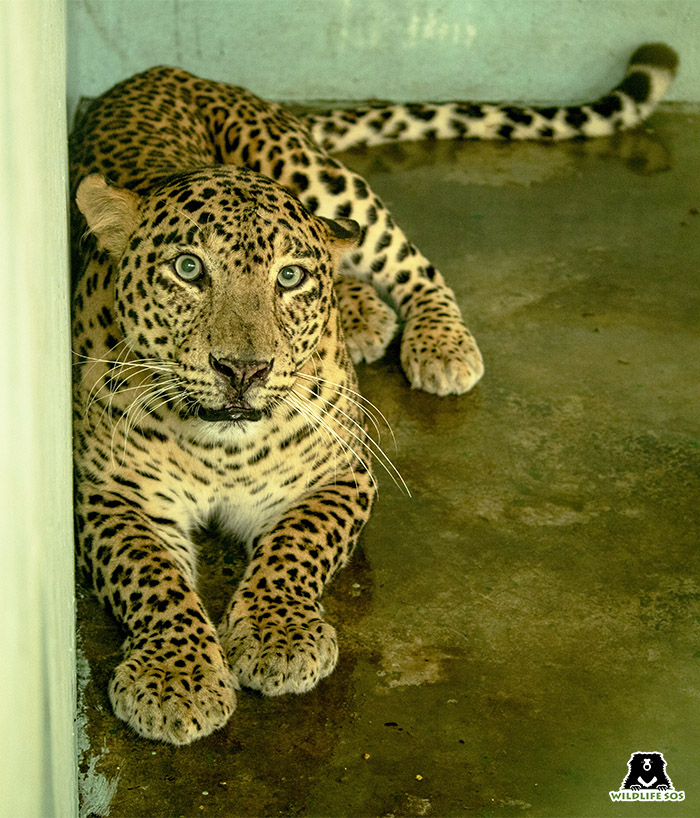 5. Shera
Shera is an enigmatic leopard rescued from Kheda in Junnar District. Since he has recently arrived at MLRC, he is currently placed under mandatory quarantine. . Even during these nascent stages of his arrival, Shera displays a calm, authoritative demeanor. His name, which means lion, was chosen due to this bold and king-like demeanor! Despite being approximately 10-12 years old, Shera's eyes exude a childlike naivety, making us eager to get to know this complex feline more!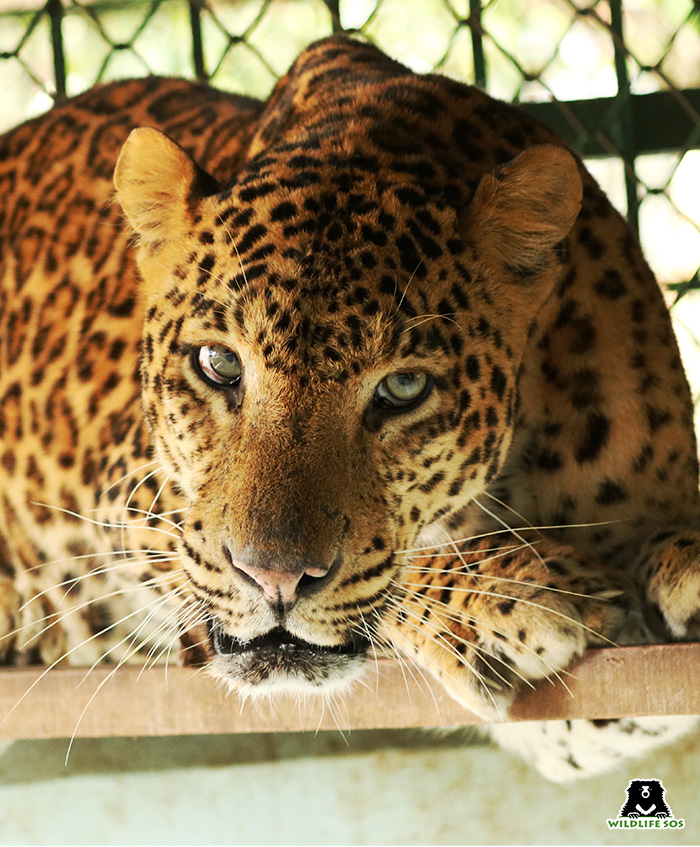 Caring for Our New Feline Members:
As we get to know these leopards, we find that each of them has a unique spirit – one that should have been soaring across an untouched forest in an ideal world.
At Wildlife SOS, we aim to provide these leopards with a joyous and fulfilling life – a life that replicates their natural environment to the highest extent possible. Thus, the enclosures of each leopard are well equipped with enrichments such as bamboo platforms, wooden logs, and so on. Enrichments are integral for our rescued animals as they help create a stimulating environment and nudge them to use their naturalistic behaviors. Apart from increasing their locomotion, these enrichments help our leopards remain mentally fit by giving them a sense of control and ways to practice their cognitive abilities.
With Wildlife SOS, Avni, Geeta, Veer, Bagheera and Shera will also receive high-quality medical care. They will undergo routine health checkups and procedures. A common issue faced with leopards is a myriad of dental problems like the accumulation of plaque and tartar or root problems. Our newly rescued leopards, too, are displaying signs of severe canine issues. Thus as a part of their medical care, these big cats will go through routine dental checkups wherein their teeth will be cleaned and checked for any blunt canines that may cause problems.
Bagheera and Shera specifically will be receiving geriatric care wherein they will be given specialized immune boosters, multivitamins, and calcium supplements. These will help inhibit the onset of joint problems that may cause them discomfort. Multivitamin syrups will also be administered to help Bagheera and Shera build core strength and a more robust immune system!
Most importantly, our new leopards will be looked after by a dedicated care team that will ensure that their spirits remain wild.
You, too, can support the ongoing care of our new family members by sponsoring their care!