As we enter 2022, let us all be grateful to the privileges and support we have received in 2021. The pandemic continues to create havoc worldwide but Wildlife SOS has stood effective and in service without faltering. Our true blue animal caregivers, veterinarians and staff have ensured that all the animals in our care continue to experience the very best care amidst such unprecedented times.
Our staff made sure to take all preventive measures against Covid-19 for both the animals as well as themselves by following all precautions including sanitising the animals enclosures, structural enrichments, animal ambulances and rescue vehicles. The staff at all the Rescue Centres continue to undergo thermal screening every day and work in protective gear such as gloves, face masks and shoe covers.
This year, we successfully accomplished 4 elephant rescues, reunited over 20 leopard cubs with their mothers, conducted numerous rescue operation , and we also augmented our anti-poaching efforts since the lockdown saw a rise in wildlife trafficking. Our rescue teams in Delhi NCR, Agra, Vadodara & Jammu and Kashmir rescued over 4500 animal that were sick, injured, and caught in conflict situations. No matter the situation, we have been fortunate to have our supporters and corporate partners standing firmly by our side.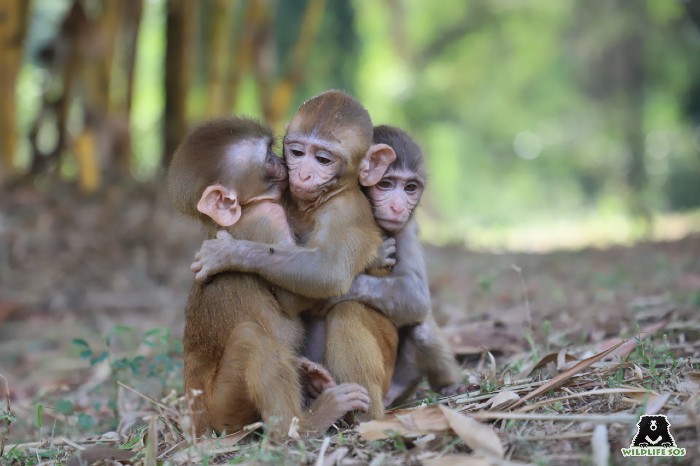 The year 2022, now seems to us like a rising sun that is full of hopes and aspirations for situations to get better and abrogate the pandemic scenario all across the world. Wildlife SOS has bigger dream projects for 2022 including rescues operations, awareness campaigns, outreach initiatives and several other meaningful programs, to encourage our supporters and donors join us on our strive to create a safe haven for the country's wildlife. As we are adapting to a new lifestyle to survive and thrive amidst this global pandemic, we are hopeful of having your continued support in the coming year.