#GivingTuesdayNow is a global day of giving and unity that will take place on May 5, 2020 as an emergency response to the unprecedented need caused by COVID-19. Wildlife SOS is not immune to the impacts of this pandemic. The costs of food and medical supplies in India have skyrocketed as a result. These items are desperately needed in order for us to continue to provide the best care possible for our animals.
We will be one of the organizations participating in #GivingTuesdayNow and we need your help! 
Join Us For A Global Day of Unity – May 5, 2020
Here is how you can get ready to give:
1. Give. On May 5, go to our COVID-19 relief page and donate.
2. Follow. Please follow us on Facebook, Instagram and Twitter and invite your friends to do the same.
3. Spread the word. Encourage your friends and family to join you in creating real impact on May 5 by sharing what our mission means to you and why you support our organization (​here are some ideas​). Make sure to use hashtag #GivingTuesdayNow.
4. Start a virtual fundraiser on facebook! It's easy! Just follow the instructions on this link and you're all set.
Plus, raise $75 or more between now and May 6 and we'll send you this adorable and huggable Raju elephant doll – measuring 15 inches tall!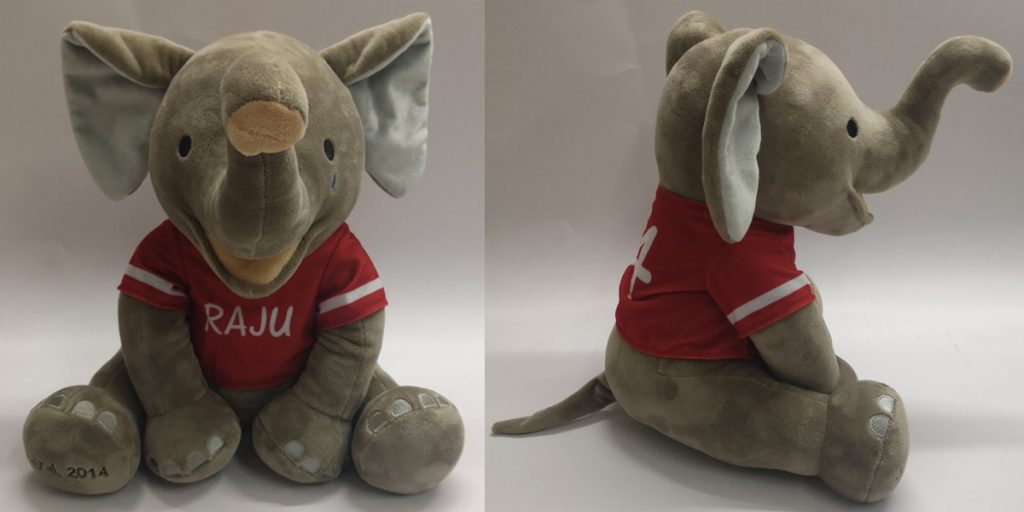 Let's rally together for #GivingTuedayNow
Thank you from all of us at Wildlife SOS!