In a win for conservationists and nature lovers, a critically injured Greater Flamingo was rescued by Wildlife SOS and treated at Delhi Zoo, and released back into the wild. As soon as the Delhi Zoo Director informed us that the bird was ready for release, our team reached out to the Delhi bird group for their assistance in locating and identifying a resident flock of flamingos into which the bird could be integrated.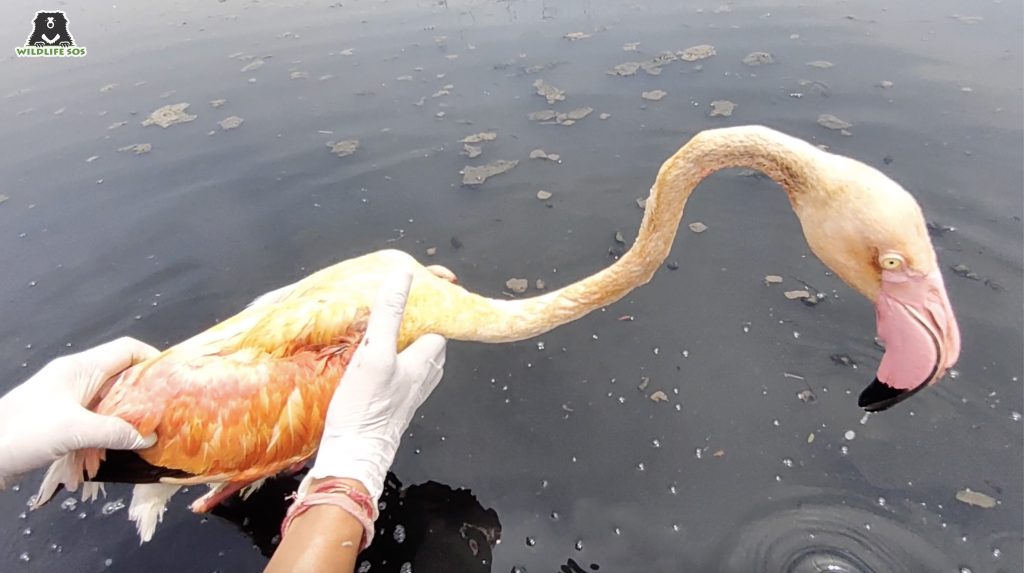 Once a resident flock of flamingos was identified at Najafgarh Jheel Wetlands, a team consisting of Delhi Zoo Vet and Wildlife SOS team-members left with the flamingo for Najafgarh to begin the integration process, joined enroute by Delhi Bird members Sandeep & Nidhi Gupta. Since the flamingo flock was over 1 km from the bank in the wetlands, there was no road access, so the team arranged a boat to transport the flamingo closer to the flock. The flamingo was released a couple of hundred meters from the resident flock.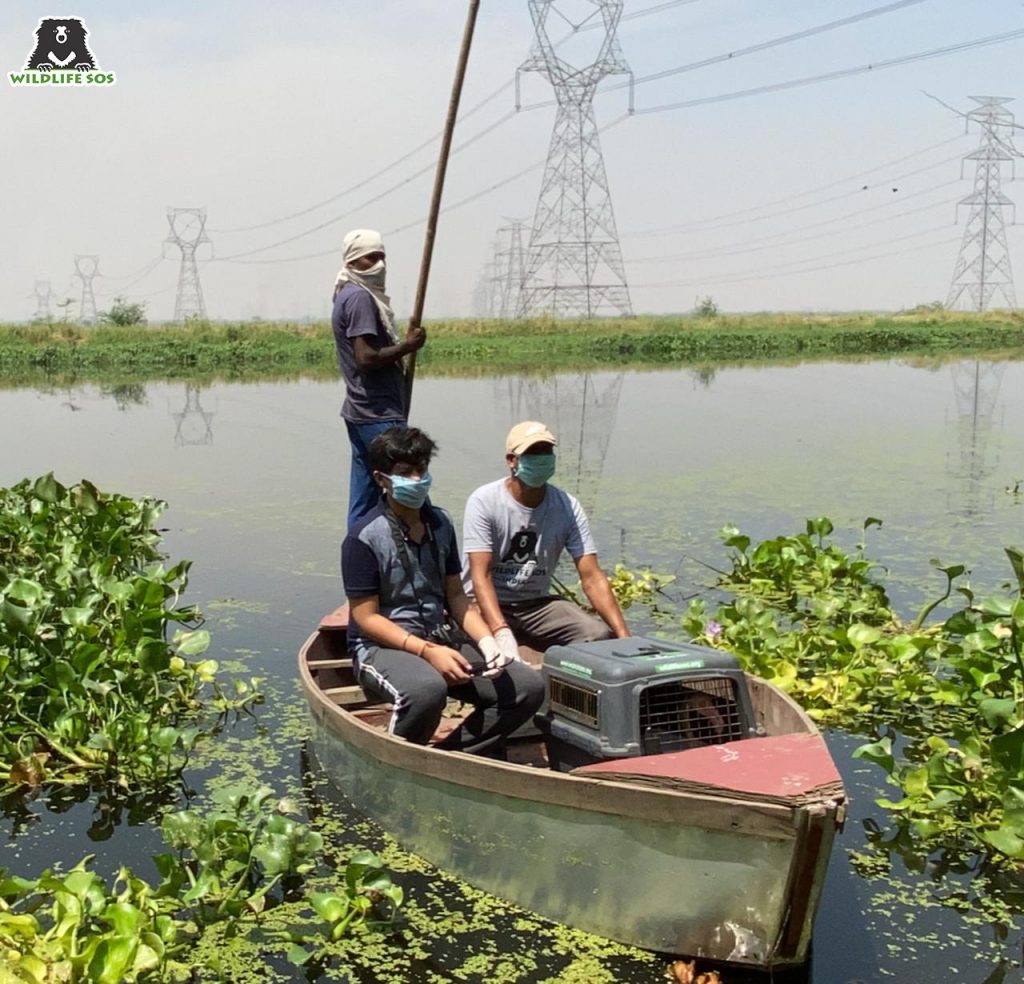 In the words of Kartick Satyanarayan, CEO & Co-founder of Wildlife SOS, "This was a challenging situation as the only way to successfully release the bird was by using a boat."

We were delighted to observe that the flamingo started feeding in the water immediately upon release. It was a pleasure to see that the isolated bird was reunited with its kind and set free in its natural habitat.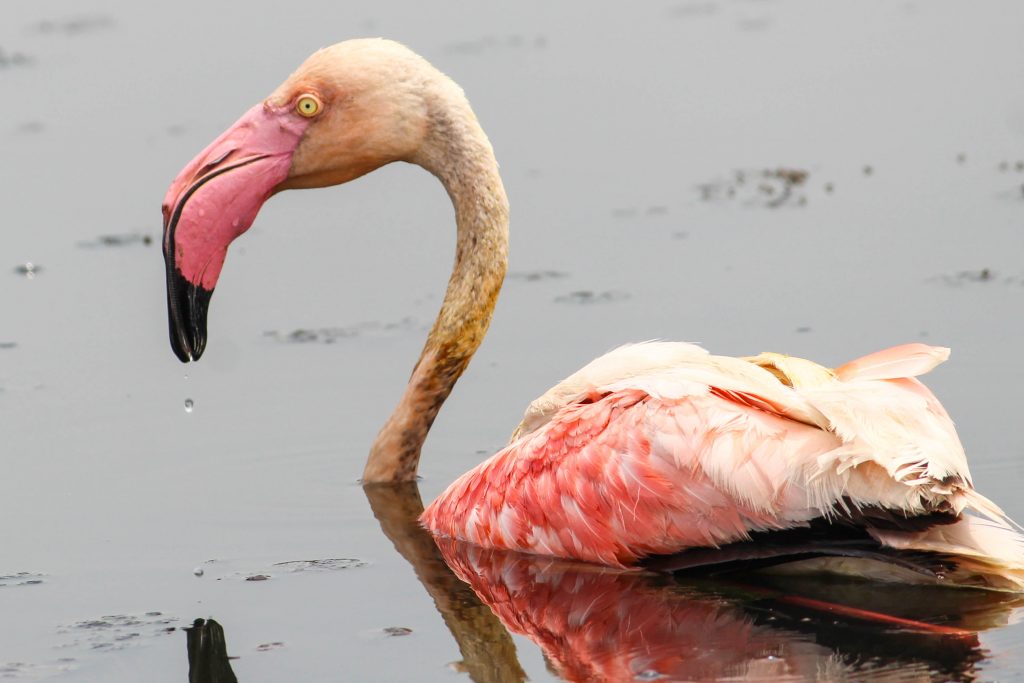 Greater flamingos (Phoenicopterus roseus) are the largest & most widespread flamingo species & live in flocks called colonies to protect individual birds from predators. Parent flamingos produce a red color crop milk, in their digestive tracts and regurgitate it to feed their young.
The Najafgarh wetland is a rich aquatic ecosystem and home to local wildlife as well as several migratory waterbirds. According to reports, almost 2000 flamingos inhabit this wetland during winters.