An integral aspect of the Wildlife SOS Kalandar Rehabilitation Programme is providing support to widowed women of the community. Considered as financial burdens or even inauspicious, widows are relegated to the fringe of society. One such widow from Chaksu, Rajasthan is Jarina Bee.
At the young age of 15, Jarina, like many other Kalandar girls around her, was wed to a Kalandar man. Reinforced by poverty, child marriage was a common practice in the community. It was seen as a way of reducing the financial burden on struggling families. Moreover, it was considered to be dutiful for a girl. Jarina was trained for her household duties— she was prohibited from going to school so she could help her mother in the kitchen instead. Once married, she proved to be a doting wife and soon became a mother of two healthy boys. Their small Kalandar household functioned seamlessly, with Jarina's father-in-law being the primary earner of income. His income was generated by the taming of Sloth bears.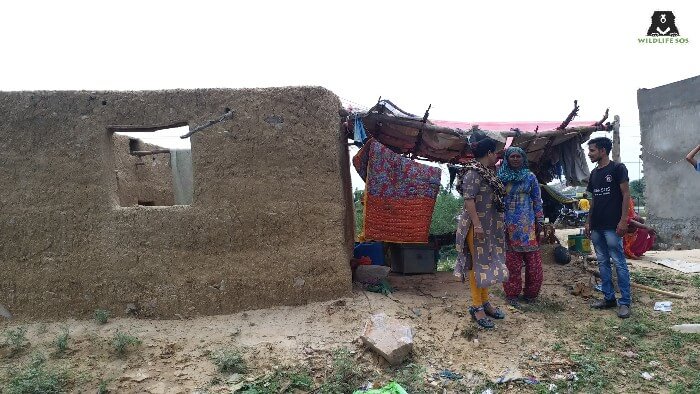 With the 'dancing' bear tradition coming to an end, the lives of many Kalandar families, including Jarina's, were turned upside down. As they gave up their bears, they also lost their primary source of income. Such insecurity further exacerbated existing social evils like gender discrimination.
For Jarina, this was concomitant with the untimely death of her husband. By being a widow, Jarina's woes amplified as she dealt with social stigma. Unable to support her financially, Jarina's family was quick to abandon her. Jarina's children left her, to find their own ways to survive in the world. Her once vivacious home was replaced by a small mud hut where Jarina lived as though in exile, all alone.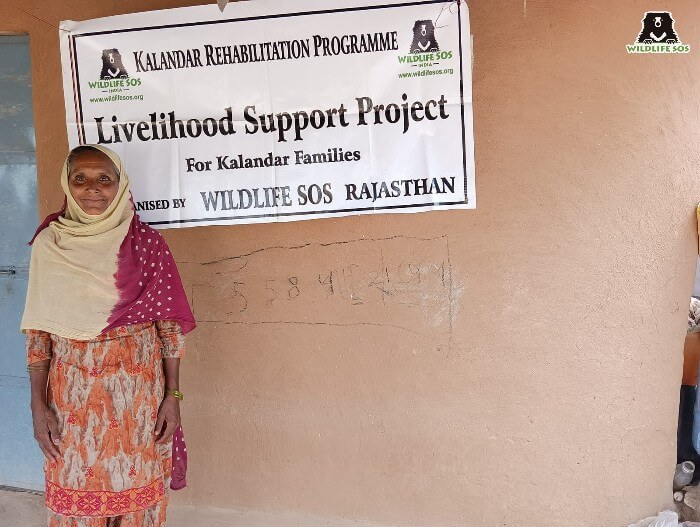 Having no education or skill training, Jarina had no way of earning an income. For a few years, she survived on the pity of her neighbours who would hand over their leftover food. Gradually, this too stopped, and Jarina Bee was left with no other choice but to beg for alms.
However, life had more to test her on. As Jarina made her way out to beg one day, she collided with a vehicle. She suffered debilitating injuries that forced her to be on bed rest for several months.
The head of Wildlife SOS's Kalandar Rehabilitation Programme, Ms. Rakhee Sharma, heard about Jarina Bee's plight. She knew it was integral to provide her with aid. Upliftment of women in the community is essential to ensure that the Kalandars move forward, rather than regress into extreme poverty. Through the Kalandar Rehabilitation Programme, the needs of women, widows, children, and the disabled are given utmost priority, given the tremendous challenges they face.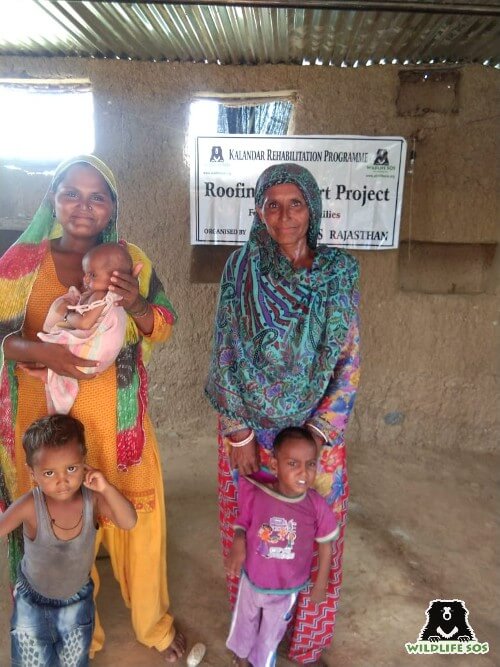 As a first step, Jarina Bee was provided with roofing support. Her mud hut was made into a secure home that could provide her with the safety she needed.
Next, to provide her with a steady source of income, Wildlife SOS helped Jarina Bee secure a government pension for widows. Through this pension, Jarina Bee receives Rs. 1,000 every month ($12 approx.). Wildlife SOS has come forward and matched the pension amount to provide Jarina Bee added financial assistance.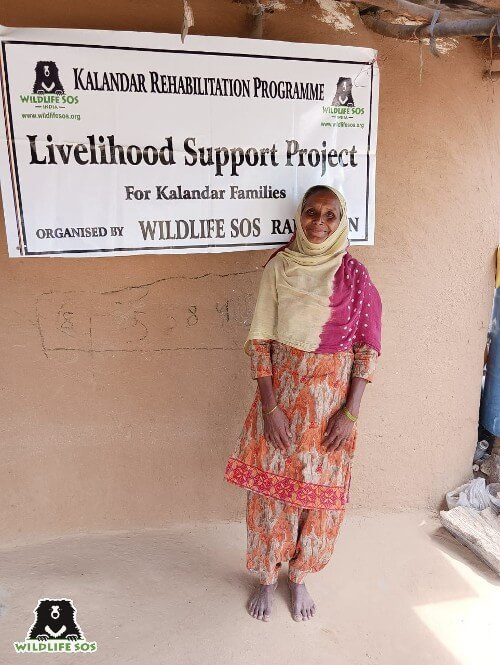 Jarina Bee no longer begs on the streets. However, her current income is meagre, and cannot sustain Jarina Bee. Monetary aid is paramount for Jarina to lead a life, not just survive through it.
To support Jarina Bee financially, we need your help. Click HERE to donate towards her care and well-being.