The sight of a massive crocodile crossing the road was reason enough to stir panic amongst the occupants of Dikhtauli village on Wednesday afternoon. The seven-feet-long reptile had emerged from the canal flowing along the village and was met with hostility from the villagers. Taking matters into their own hands, people started pelting stones at the crocodile but were immediately intercepted by Forest officers. The Forest Department then contacted our team operating out of Agra, on their emergency helpline number (+91-9917109666) for their assistance in carrying out the rescue mission.
A rescue team rushed to the spot, geared with requisite equipment including protective gear and custom-built transportation units. To avoid capturing the crocodile by force and causing it further stress, the team set up a trap cage with bait. Eventually, the mugger crocodile made its way into the trap cage and was later released in the Yamuna river on Bateshwar Ghat.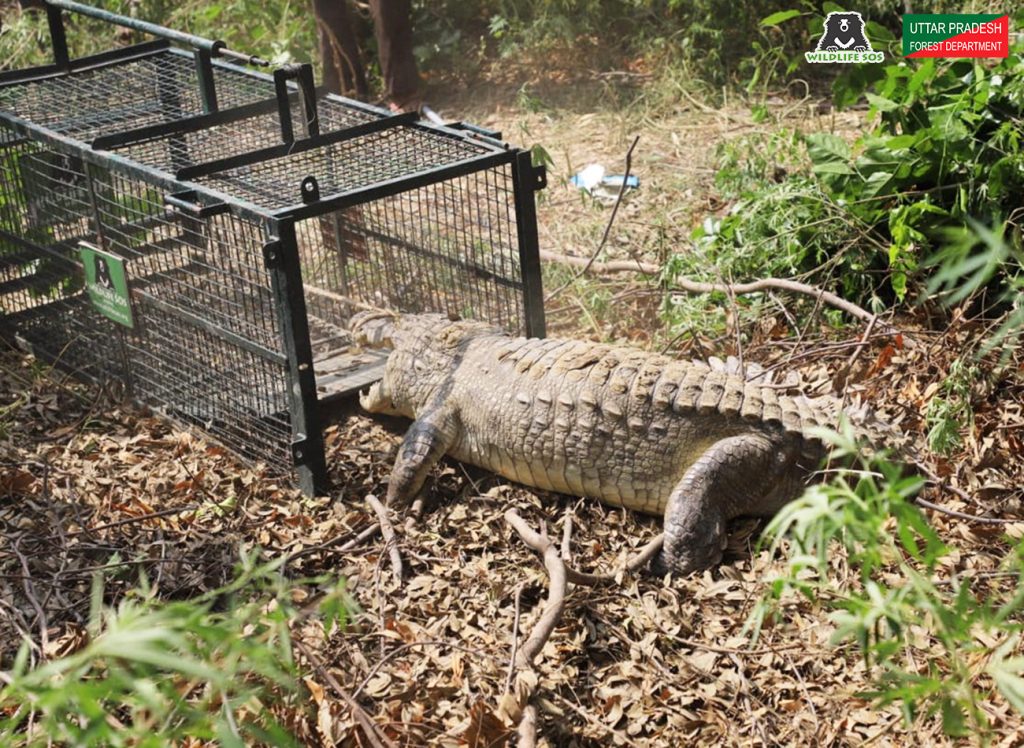 During the summer season, crocodiles are found migrating to bigger water bodies as smaller ponds and canals tend to dry up. Mugger crocodiles are found in freshwater habitats including ponds, rivers, lakes and marshes and they can migrate considerable distances over land in search of a more suitable habitat.
The Mugger crocodile, (Crocodylus Palustris) also called the Marsh crocodile, is native to the Indian subcontinent, Sri Lanka, Burma, Pakistan and some parts of Iran. It is most commonly found in freshwater environments such as rivers, lakes, hill streams, village ponds and human made reservoirs.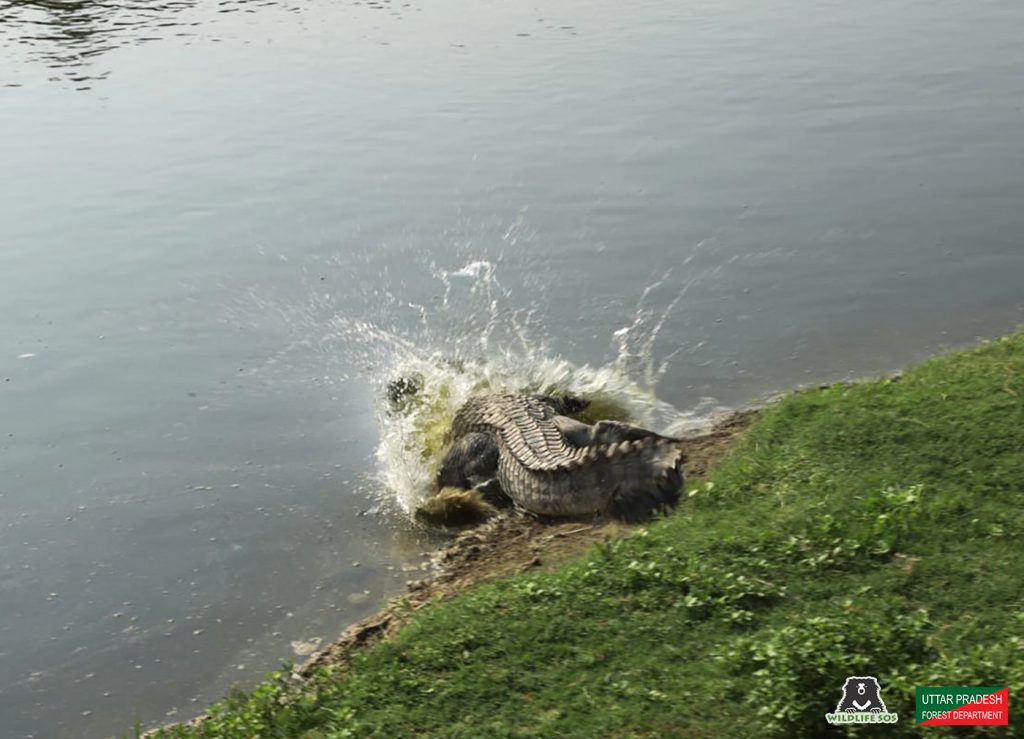 At one point, Mugger crocodiles used to be widespread throughout the subcontinent but overtime, their populations have dwindled due to habitat destruction, hunting, loss of prey base, human encroachment and increasing conflict situations.
Crocodiles are often met with fear and hostility leading to incidents of human conflict with this species. Such actions are dangerous and can even lead to untoward accidents unless carried out by professionals. It is essential that we remain sensitive to the presence of wild animals and learn to co-exist.