In 2018, Rangila the 'dancing bear' made headlines as he embarked on a unique repatriation journey, across international borders from Nepal to India. His rescue was a dramatic affair spanning over a thousand kilometres and a culmination of several months of careful calibration and international negotiations.
We first heard of Rangila in December 2017, when two sloth bears were trafficked out of India to be exploited as dancing bears in Nepal, where the tradition of dancing bears persists. Fortunately, the Nepal enforcement authorities intercepted the traffickers at the border and the two bears— Rangila & his companion Sridevi were shifted to the Kathmandu Zoo for temporary housing. Wildlife SOS with the help of Jane Goodall Institute, Nepal started liaising with the Indian and Nepalese government respectively to prepare the necessary permits and documents required to move the bears to Agra.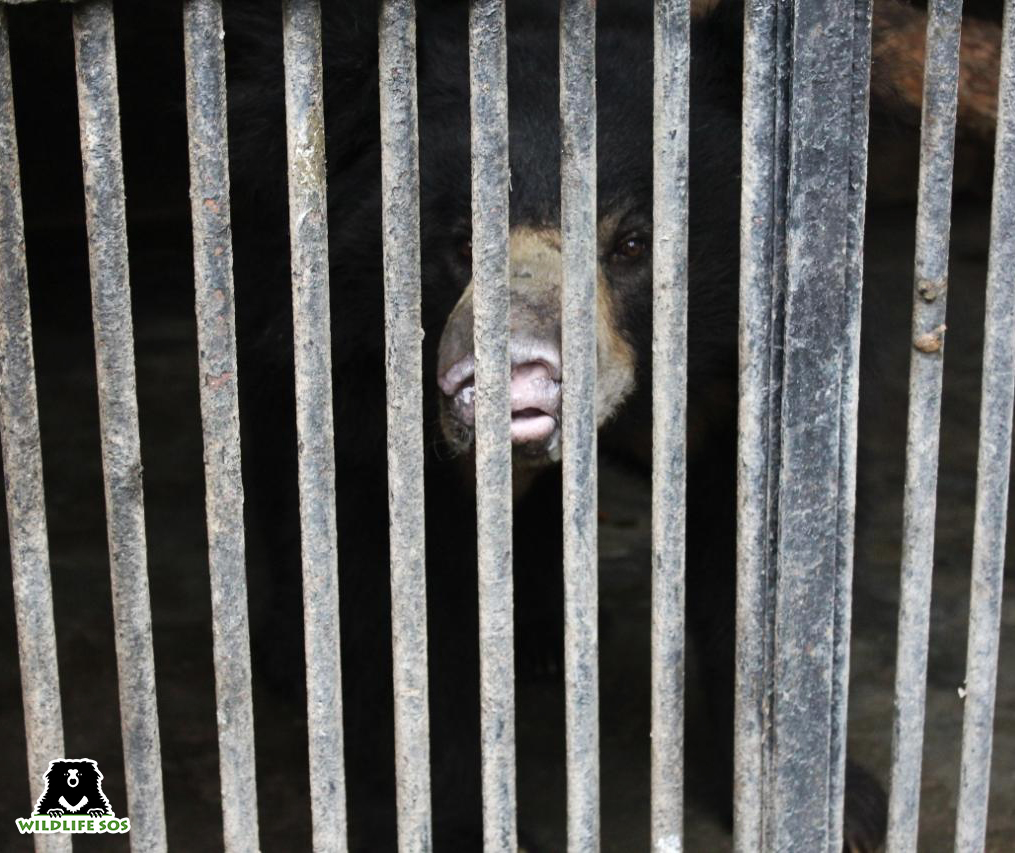 Although getting these bears off the streets was a victory, it wasn't nearly enough as during this period, the female bear Sridevi sadly succumbed to her death, leaving behind the surviving male bear Rangila. This tragic incident, fuelled us to work even harder to get Rangila out of Kathmandu Zoo before it was too late. The repatriation process was facilitated by the Ministry of Environment & Forests, Govt. of India, Director General Foreign Trade, Govt. of India, Wildlife Crime Control Bureau and the Chief Wildlife Warden of Uttar Pradesh and Wildlife SOS was finally given permissions to go into Nepal and rescue the bear.
For Rangila, his story was just beginning. On the 11th of July, 2018, Rangila arrived at the Agra Bear Rescue Facility for a lifetime of care. He was placed under mandatory quarantine period of 90 days where he underwent many tests, health check-ups and was screened for diseases. There was some concern about the stereotypical behaviour exhibited by Rangila such as head bobbing, swaying and pacing. This is a common observance among captive animals and is a trait that often takes years to overcome.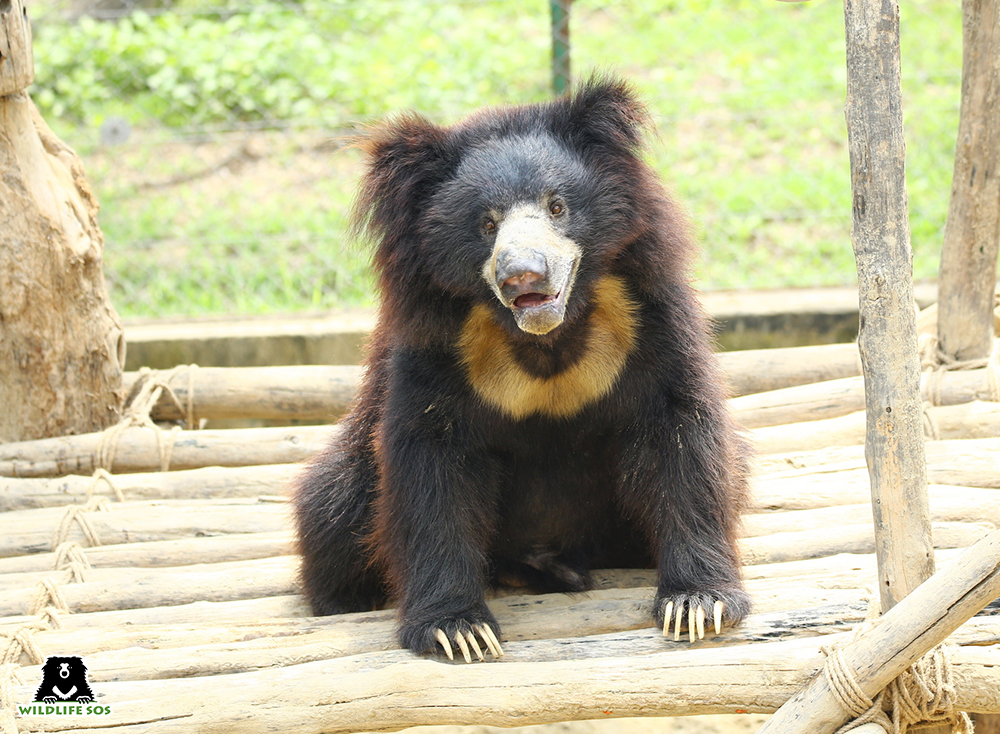 As most of these bears come from situations of extreme mental and physical trauma, it takes a while for the rescued bears to acclimatize to their new permanent homes. The sight of new trees, various enrichment and even good food can be daunting at first. Since his arrival, Rangila's keepers have worked tirelessly to develop a good rapport with the rescued bear, based on trust. We soon introduced him to other the bears to help him adapt to this new life. However, it was soon observed that Rangila preferred a more solitary approach to life, so he was shifted to a neighbouring enclosure that was solely his!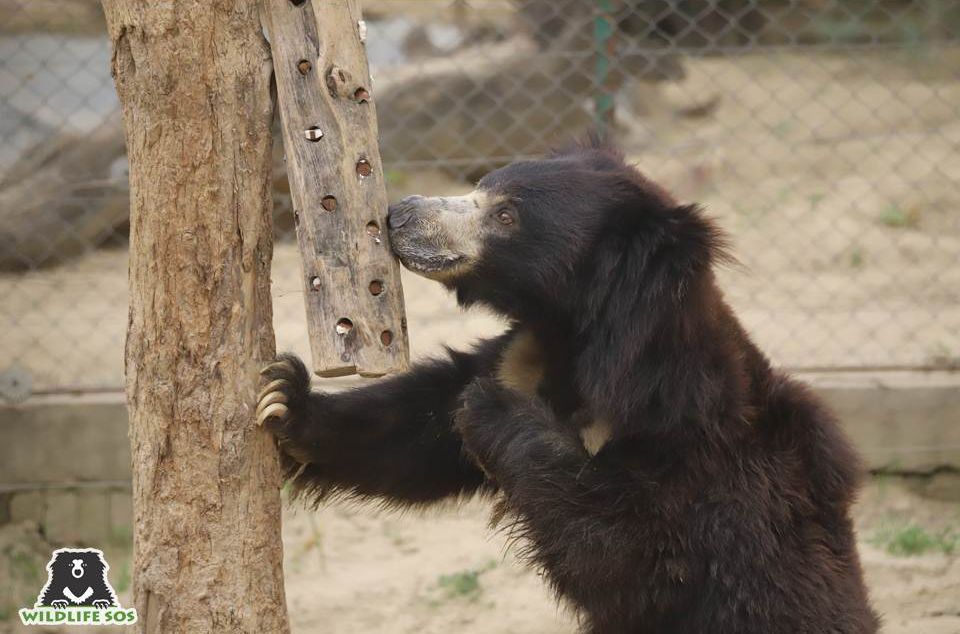 One of the happiest moments since Rangila's arrival at the center has been his growing fondness for the various enrichments that have been provided to keep him mentally and physically stimulated. This is really the first time that he has been able to explore the outdoors without being led around on the end of a rope. Rangila enjoys playing with treat filled enrichment balls, honey laced logs and digging up mud pits to nap in! While he loves his hammocks, he can be seen deconstructing them with the same care that his keeper spends in constructing them! The hammocks in Rangila's enclosure are replaced more times than any other bear because of his creative streak. Not fond of climbing trees, Rangila prefers spending his time exploring the enclosure for hidden treats. He usually lazes around for hours but will jump up at the sight of his keeper bringing his favorite honey-laced porridge.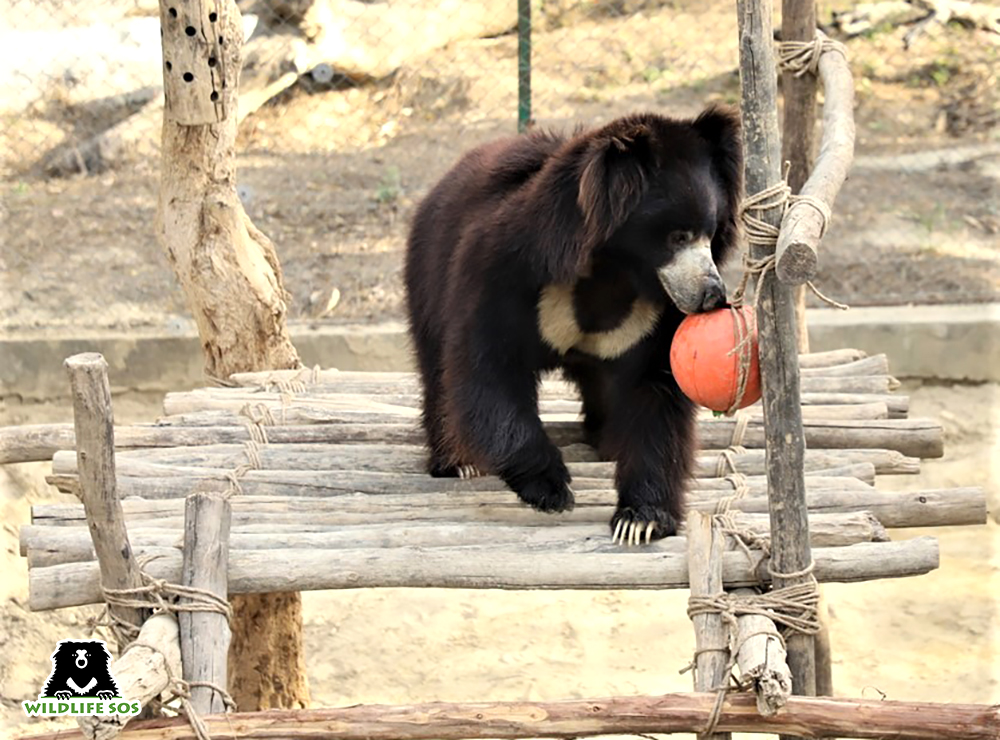 It is reassuring for us to see the positive behavioural changes in Rangila and to know that his health has taken a definite upturn. Years of abuse cannot be reversed in a couple of years, but Rangila's caretakers are determined to shower him with all the attention he needs. While he doesn't like company very much, Rangila shares a great relationship with his keepers and is always on the lookout for their visits. He is a ferocious foodie, who devours honey-laced porridge and fresh fruits like bananas and watermelon. He has become much healthier today, steadily gaining weight and recovering from his pitiable condition. Despite the ups and downs of Rangila's life, his perseverance has been an inspiration to us all.