Every month, we receive hundreds of calls regarding urban wildlife in distress. Wildlife SOS operates 24×7 emergency rescue helplines in three cities:
Delhi NCR – +91-9871963535
Agra & Mathura in Uttar Pradesh – +91-9917109666
Vadodara, Gujarat – +91-9825011117
If you come across any wild animal in distress, please alert our rescue team on these numbers as soon as possible!
December brought with it quite a few rescues for the WSOS Rapid Response Unit.
The sight of a Mugger crocodile terrified villagers in Hathras district, Uttar Pradesh, after local farmers spotted it resting in a Bajra field. The Rapid Response Unit rescued the 5-foot-long crocodile, later releasing it into Hazara Canal in a late-night operation.
A juvenile Trinket snake took a family in Vadodara by utter surprise, when it showed up in their house! The snake was rescued by the WSOS Rapid Response Unit and later released back into the wild. The Common trinket snake (Coelognathus helena) is a non-venomous species that is native to the Indian subcontinent. Trinket snakes have a slender body with alternate brown and whitish brown striped patterns that have highest contrast near the head and fade towards the tail region.
A local farmer found a young leopard trapped in a 70-foot-deep well in Junnar sub-division of Pune district, Maharashtra. WSOS, along with the Forest Department rescued the leopard and kept it under observation, till it was ready to be released.
Encounters with deadly snakes can turn gruesome, as a result making it imperative to deal with reptiles with utmost caution. In one such incident, construction workers found a Russell's viper snake at a construction site in Vadodara. They contacted the WSOS team, requesting for aid. The rescuers arrived at the location and conducted the rescue, carefully transferring the viper into a transport carrier.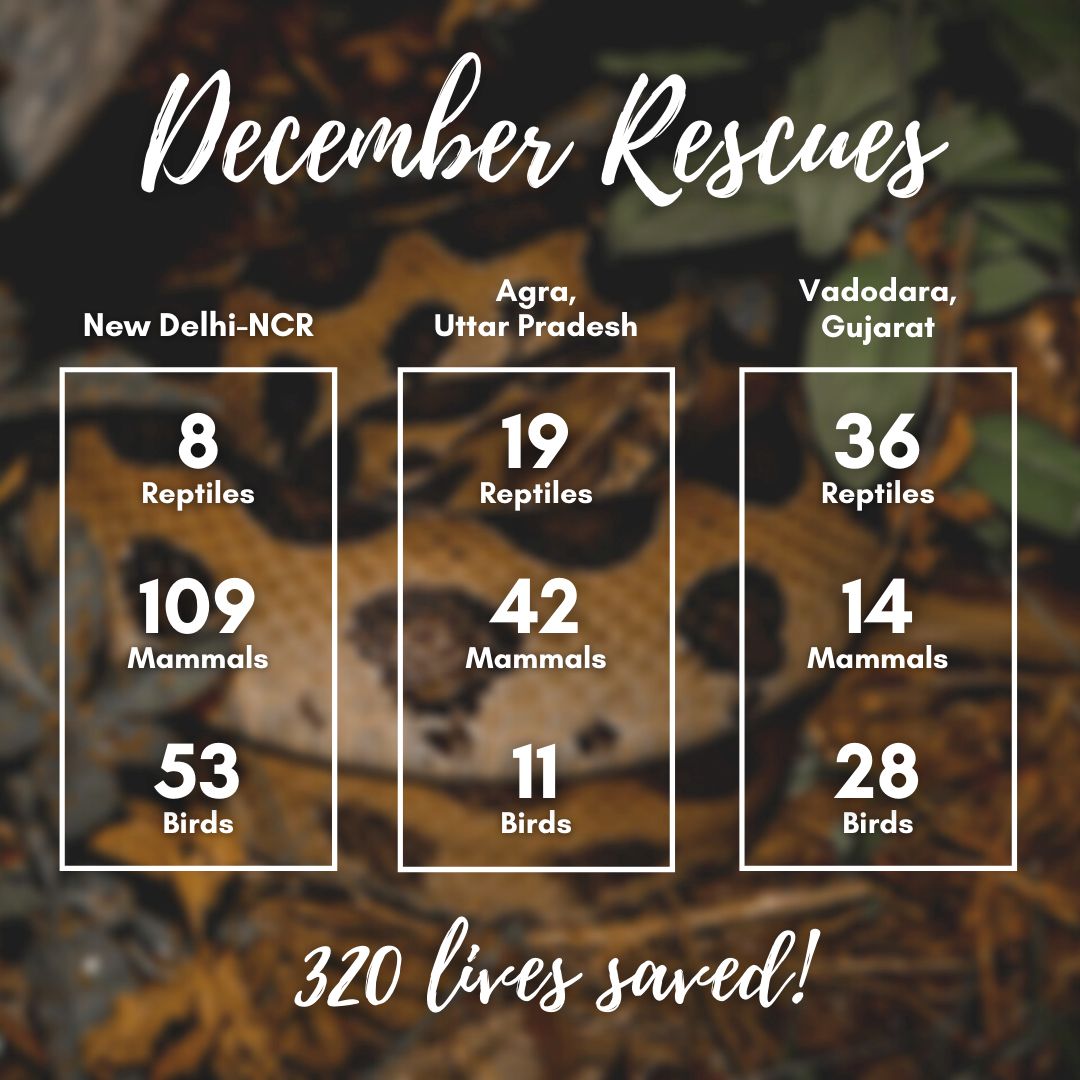 For more recent news from Wildlife SOS, click here.
Follow us on our social media platforms on Facebook, Twitter & Instagram.