Every month, we receive hundreds of calls regarding urban wildlife in distress. Wildlife SOS operates 24×7 emergency rescue helplines in three cities:
Delhi NCR – +91-9871963535
Agra & Mathura in Uttar Pradesh – +91-9917109666
Vadodara, Gujarat – +91-9825011117
If you come across any wild animal in distress, please alert our rescue team on these numbers as soon as possible!
The rescue teams have been attending to distress calls all through June – whether it is of injured birds, snakes in houses or even leopards that ventured into the city! In one such incident, the team operating out of Agra was in for an unexpected distress call about a leopard trapped in a storage unit on a densely populated part fo the city. The Wildlife SOS Rescue Team along with forest officers of the Uttar Pradesh Forest Department rescued the leopard in an action-packed operation. You can know more about the leopard rescue from Agra, right here!
A five-foot long venomous Cobra snake was rescued from the Baldeo Range Forest Office in Mathura. The cobra was resting in the loft space inside an office room. The incident was immediately reported to the Wildlife SOS emergency helpline and a trained rescuer rushed to the location. Sensing that the rescuer was trying to capture it, the cobra flared its hood in an attempt to defend itself. Taking care not to harm or startle the agitated snake, the rescuer calmly lifted the reptile using a snake hook and transferred it in a cotton bag.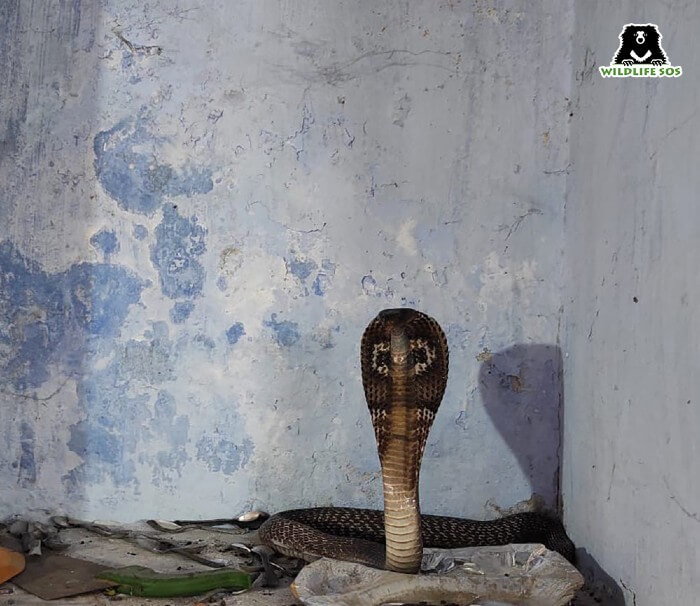 A four-foot-long Cobra was found in the cold store unit of Favourite Fruit Preservation Pvt. Ltd. in Kirawali, Agra. Soon after, the Wildlife SOS rapid response unit rushed to the aid of two cobras in Bhagalpur and Nagla Ghisa in Goverdhan, Mathura, followed by the rescue of one cobra from a house in Artoni in Agra. All the cobras were kept under observation for a few hours and released back into the wild.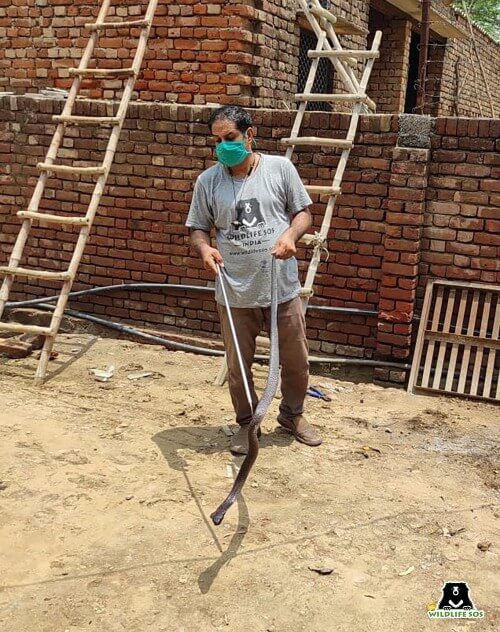 In a joint operation by the Wildlife SOS-GSPCA Rapid Response team and the Forest Department, a 5-foot-long Mugger Crocodile was rescued from Dumad village, located on the outskirts of Vadodara city. The crocodile was kept under observation for a few hours and later released back into Vishwamitri River.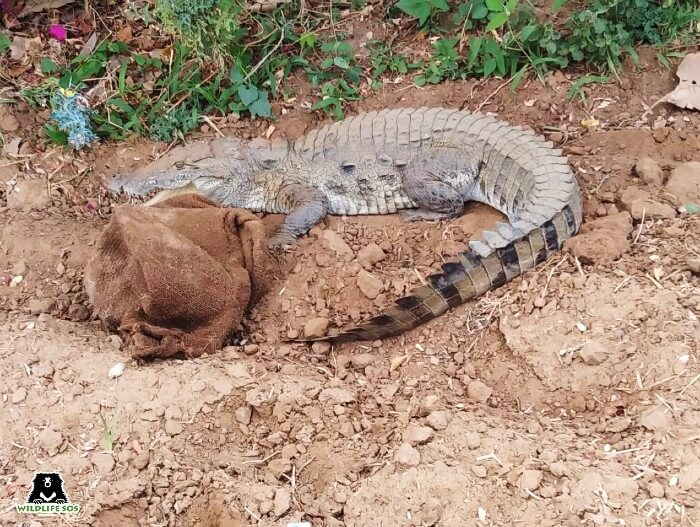 The Wildlife SOS rescue team operating out of Delhi, received a panic call from the Badarpur Thermal Power Station after their employees found a four-foot monitor lizard! A three member team from the NGO rushed to the location with requisite equipment including a customised transportation unit and protective gear. The reptile's sheer size made the rescue operation more challenging. It took the team nearly 30 minutes to safely transfer the monitor lizard into a transport carrier.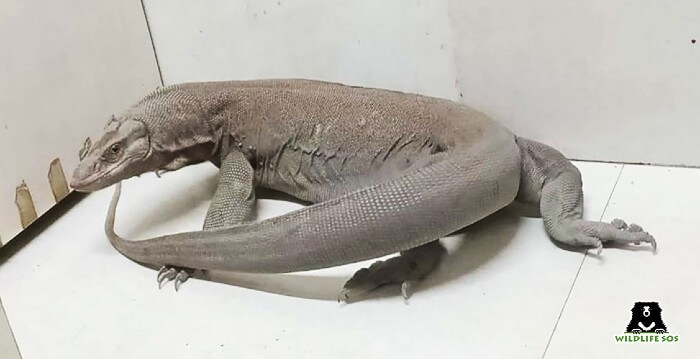 Our rescue teams are experts at handling venomous and non-venomous reptiles that find themselves in disadvantageous situations as a result of urban conflict.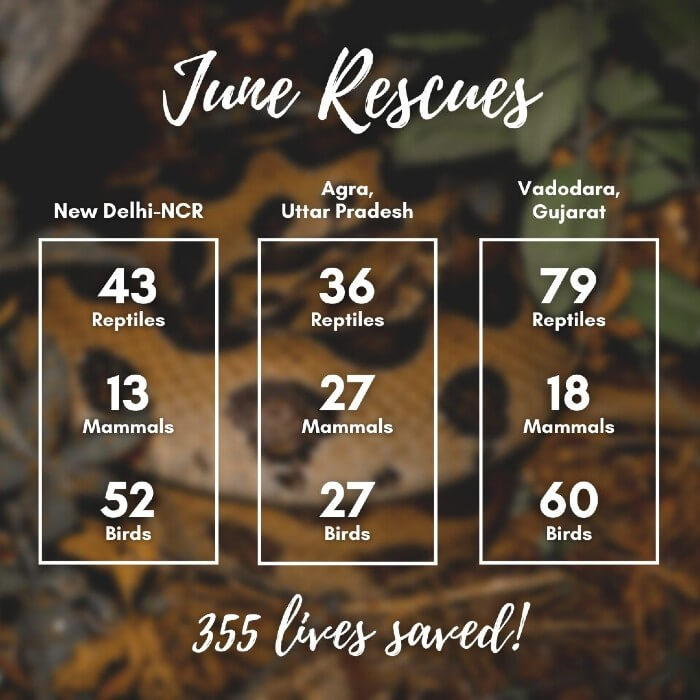 A total of 355 animals were saved in the month of June!