Navigating life in an urban setting is no easy feat, especially for wild animals who were erstwhile residents of virgin forests and dense wilderness. However, as more animals are pushed to the fringes of human settlements, they have been forced to begrudgingly adapt to our noisy concrete jungles. Yet, there may be various perils faced by these animals that they are not evolved to overcome on their own – be it a speeding vehicle that leaves an animal paralyzed on the highway or a tall skyscraper full of glass windows that takes out a flock of birds migrating to a new location. That is where the Wildlife SOS Rapid Response Unit comes in to support these animals in need.
The month of March has been a busy one for the Delhi rescue team. The team, headed by Wasim Akram, Deputy Director-Special Projects, supported the Forest Department in rescuing over 1700 Rose-ringed, Alexandrine and Plum-headed parakeets from illegal pet trade. Out of these, around 800 were infants that required regular hand-feeding. Our bird rescuer, Pankaj along with a few others has been hard at work, feeding and caring for these birds regularly. With the support of the Forest Department, these parakeets were safely rehabilitated at Asola Bhatti Wildlife Sanctuary. The infants continue to be cared for by the team.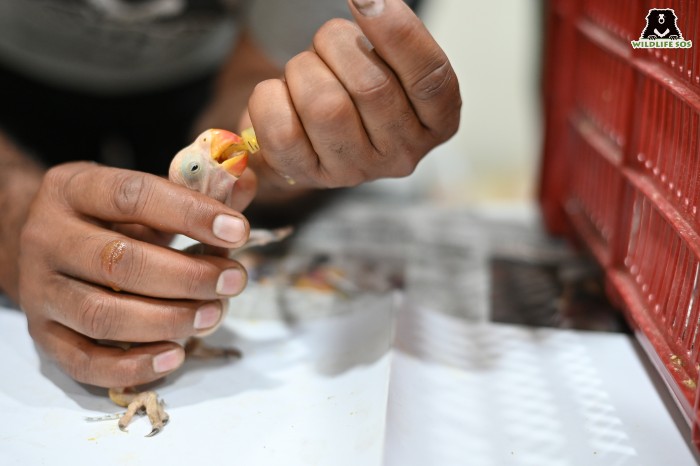 The Delhi Rapid response unit rescued a total of 31 mammals, 116 birds and 16 reptiles. One of the interesting rescues was that of an Indian wolf snake in Gurgaon. Wolf snakes often live in agricultural and urban areas and use their shovel-like snouts to bury deep into the ground. In a similar situation, this snake was found burrowing itself behind a pipe, within the crevices of a run-down wall.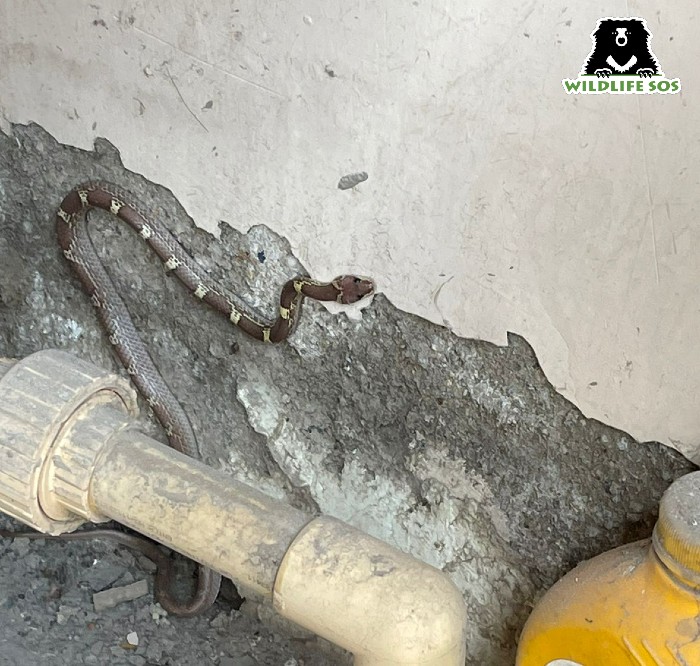 The team also came across an immobilized Black Kite at Guru Dhronacharya metro station. Gurgaon. The injured Black Kite was immediately rescued and taken to the centre for treatment.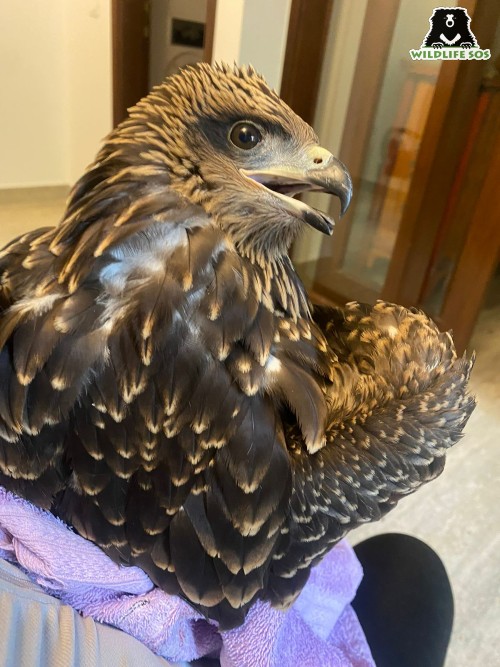 Meanwhile, the Rapid Response unit in Agra rescued a Red Sand Boa near Idgah bus stand. Like other snake species, this snake feeds mainly on rodents and lizards. However, over the years, there has been a decline in the population of this reptile, mainly due to human expansion and slaughter. However, these snakes are non-venomous and fairly harmless, so the best course of action to take upon spotting the snake is to stay calm, maintain a distance and call animal rescuers.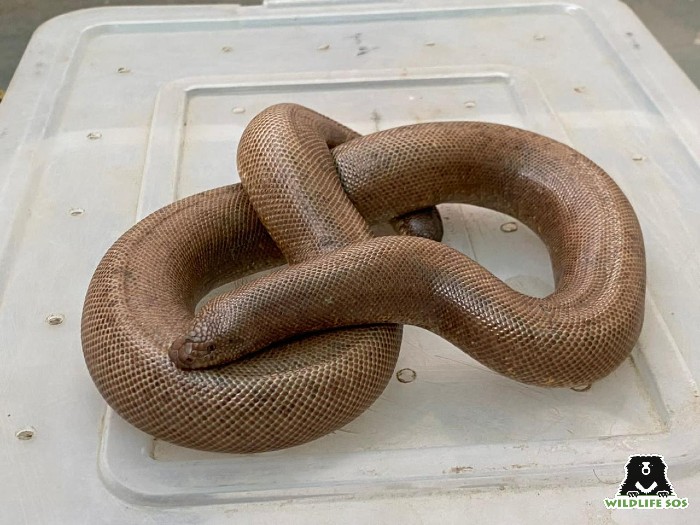 Our team also rescued a monitor lizard that had wandered into Chandra Nagar Asopa hospital in Agra. These lizards mainly prey on small mammals, birds, lizards, and eggs. These lizards have forked tongues and powerful claws.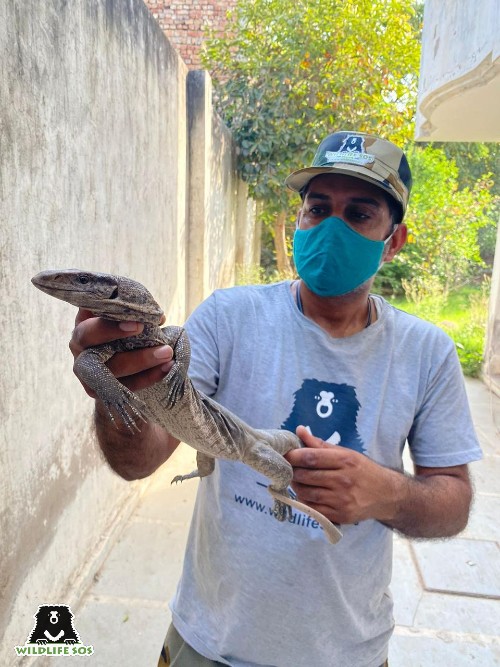 An injured kite was among the various birds that were rescued in March 2022. The bird was caught in a deadly kite manja and found hanging from a tree in Chhipitola, Agra. Medical examination revealed that the bird was suffering an injury on its wing and legs, rendering it unable to fly. It will be released back into the wild upon recovery.
The Agra team also undertook various other interesting rescues such as the rescue of a spotted deer, a cobra, a rat snake and many others. The month of March was quite fruitful in terms of rescues and the team was able to help a total of 36 mammals, 15 birds and 23 reptiles.
With various reptile rescue calls coming in this month, the Vadodara team jointly run by Wildlife SOS and the GSPCA received an alarming call to action! Upon reaching the location, they were greeted by the sight of a nearly 12-foot-long Indian Rock Python that would shock even your average snake enthusiast! Pythons are non-venomous and generally lethargic in nature but their sheer size can give anyone a major scare! Thankfully, this massive python was safely rescued and later released back into its natural habitat.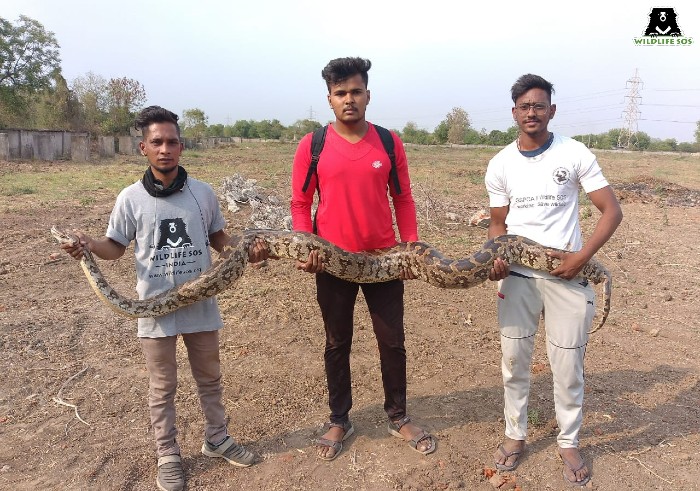 The Vadodara team also conducted a raid with the support of the local authorities where they were able to crack down on illegal wildlife trade and smuggling. They successfully rescued 15 parakeets and 1 peacock during this raid. In March 2022, they were able to help 31 mammals, 72 birds and 44 reptiles.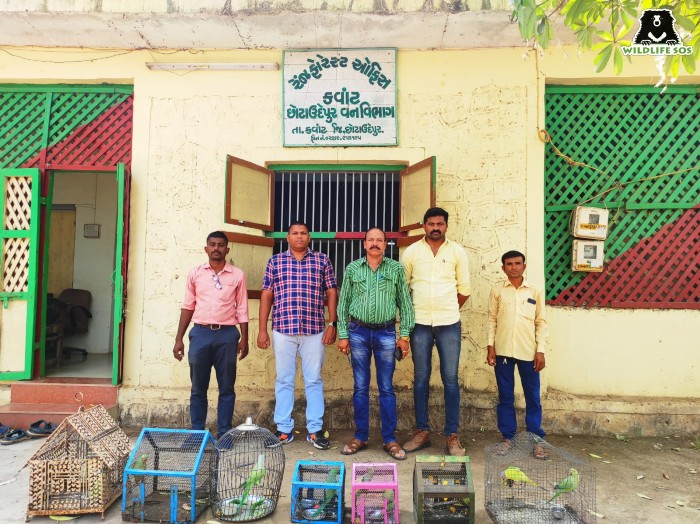 While the teams in other parts of the country have been hard at work, our rescue team, up in the northernmost state of India has been hard at work. Yaseen, a member of the J&K team can be seen rescuing an Indian Rat Snake from a pipe. This snake was examined and declared fit for release, so it was immediately released into a forested area.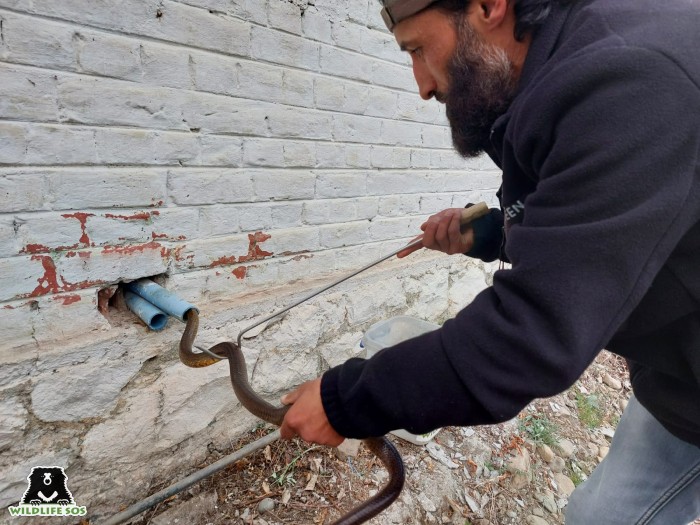 Manager & Education Officer of the J&K team, Aaliya Mir, who is also an expert rescuer, safely extricated an Indian rat snake that had sought shelter inside a garage. The Jammu and Kashmir team rescued 2 snakes and 1 Black Kite in March 2022.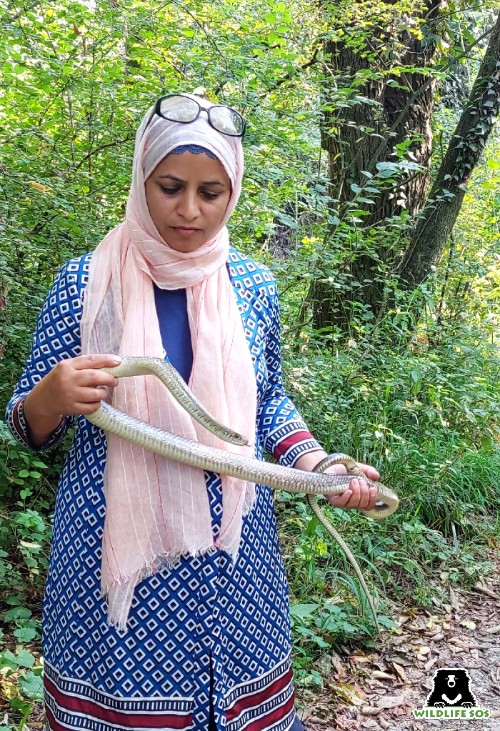 Every month we receive numerous calls regarding wildlife in distress and March 2022 was no different. Wildlife SOS operates 24×7 emergency rescue helplines in the following cities:
Delhi NCR – +91 9871963535
Agra & Mathura in Uttar Pradesh – +91 9917109666
Vadodara Gujarat – +91 9825011117
Jammu & Kashmir – +91 7006692300, +91 9419778280
If you ever come across any wild animal in distress, do alert our team on these numbers at the earliest!