In the year 1970, an environmental consciousness that had long been brimming in the minds of people reached its culmination, specifically in the United States. Perturbed by the Santa Barbara Oil Spill of 1969, activists mobilized to create environmental regulations, policies, and general awareness. The first Earth Day was organized by Senator Gaylord Nelson of Wisconsin who aimed to make the environment a legitimate political issue. In 1990, Earth Day went global, morphing into a day for the world to reflect and act for a greener future.
Today some 50 years later, Earth Day continues to be celebrated, blending in with the environmental movements of different countries. This year, the theme of Earth Day is "Invest In Our Planet" – a call to businesses, citizens, and governments to " act (boldly), innovate (broadly), and implement (equitably)."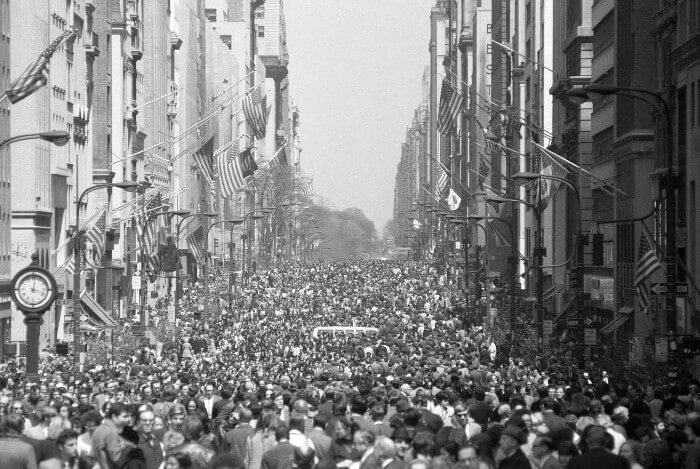 The idea of investing in our planet need not be as formidable as it sounds. In fact, investing in our planet is something we can do every day, little by little, through small acts of mindfulness.
Here are a few ways to invest in our planet every day:
Refuse to Ride!
Often in our quest to feel close to nature and its beings, we may ignorantly indulge in activities that may be harming our environment. In India, elephant riding continues to be an activity that is often falsely advertised as being ethical. Lured by the desire for a wild adventure, tourists and locals often indulge in elephant riding, unaware of its consequences.
The reality is that elephants are brutally tamed to be made rideable. Poached from the wild as mere calves, these elephants are isolated and beaten until they begin obeying their captor. With their wild spirits snatched, these elephants soon become fearful enough to allow tourists to sit atop their backs. As they walk on hot tarmac roads carrying fatally heavy loads on their back, their bodies deteriorate leading to various ailments.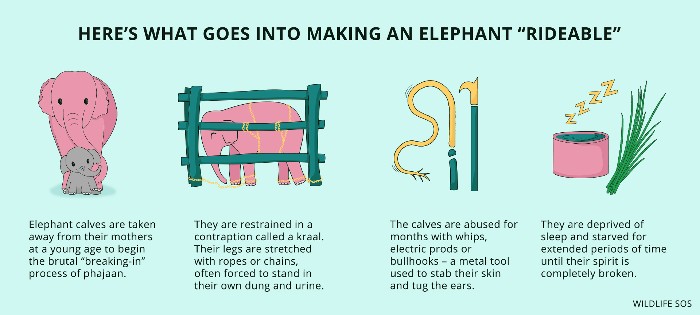 While the desire to be close to an animal as magnanimous as the elephant is understandable, riding elephants is not the answer. Elephant riding is at its core abuse and a threat to the Asian Elephant population in India. These giants are known as "bio-engineers of the forest" and are pivotal to our ecosystem. As we embark on our journey to become conscious citizens, we can raise our voices to stop elephant riding. Wildlife SOS launched the Refuse to Ride campaign to educate tourists and locals about the brutality endured by elephants to make them "rideable." The campaign asks every conscious citizen to refuse to ride. To help pivot towards cruelty-free tourism the campaign also demands the retirement of geriatric, sick, or injured elephants. On this Earth Day, you can become a part of this change. Find out more about Refuse to Ride HERE!
Shop Mindfully
Our lives are intricately connected with the forests, in ways as minute as shopping! Often numerous products are made from parts of wild animals. Consumers unaware of the source of the product being purchased might contribute to the exploitation of wildlife.
Luxury Fashion brands have long used leather, fur, angora, and other animal products to make expensive bags, belts, and so on. Culling of animals for fashion is a major problem that continues to threaten wildlife. In numerous countries, such as the United States, elephant skin is used to make numerous products such as bags, belts, and shoes. The skins are also used to make "blood beads" which look like garnets and are worn as necklaces.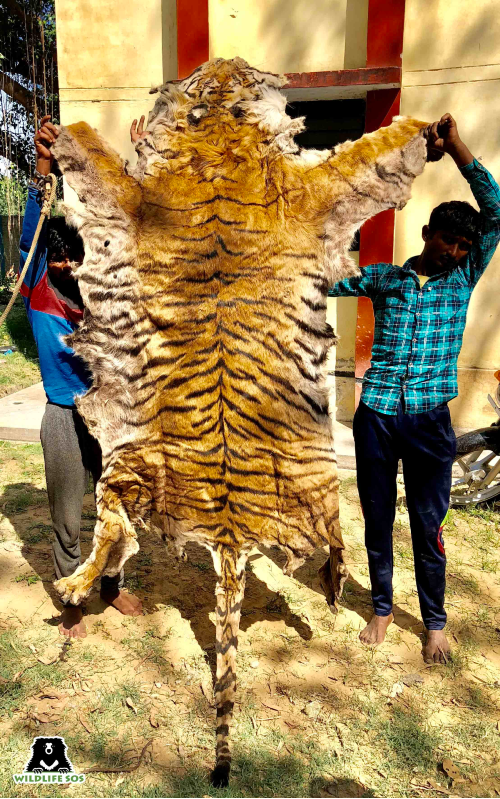 Often souvenirs being sold to tourists too are derived from wild animals such as peacock feathers, coral shells, and so on. Additionally, traditional Chinese medicines (TCM) include animal body parts such as tiger bones, pangolin scales, snake or bear bile, etc. as key ingredients though there is no scientific evidence of their medical properties. One example of wild animal parts being used for traditional medicine includes the Hatha Jodi – a rare Indian plant known for its healing qualities. Since the plant is rare to procure, the genitals of monitor lizards are often sold disguised as Hatha Jodi.
On this Earth Day, we can pledge to be responsible consumers by asking questions about where and how our products are made. Moreover, you can choose to shop from stores that support local wildlife organizations and have sustainability at the core of their brand.
This Earth Day You can sign the petition to put an end to the sale of elephant skin!
If you are from India, you can also shop at the Wildlife SOS Amazon India store, proceeds of which go towards caring for our rescued animals!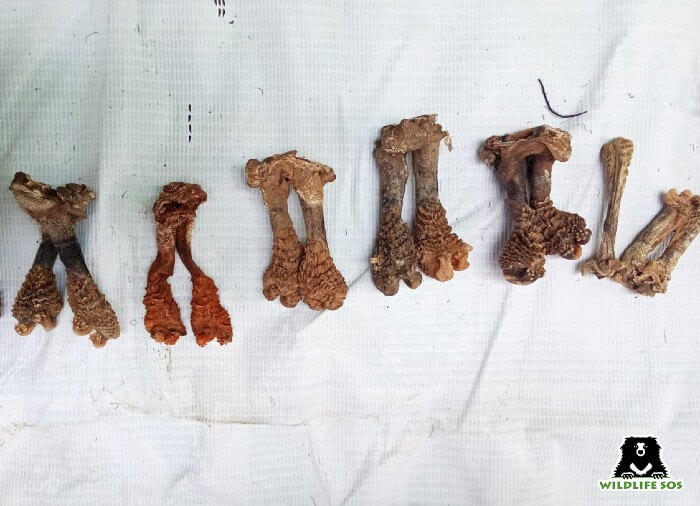 Volunteer
An integral way in which you can celebrate Earth Day is by volunteering at a local wildlife conservation organization. Volunteering can help create a long-lasting impact and is one of the most selfless ways to give. It allows individuals to re-connect with nature and contribute to conservation efforts.
Wildlife SOS welcomes volunteers from all over the world to help us conserve India's wildlife. From making enrichments to cleaning enclosures, our volunteers do it all!
While the pandemic may restrict other activities, volunteering can be done from the comforts of your home! You can choose to fundraise, conduct adoption drives, create awareness, and a lot more.
Click HERE to find out more about our volunteer opportunities.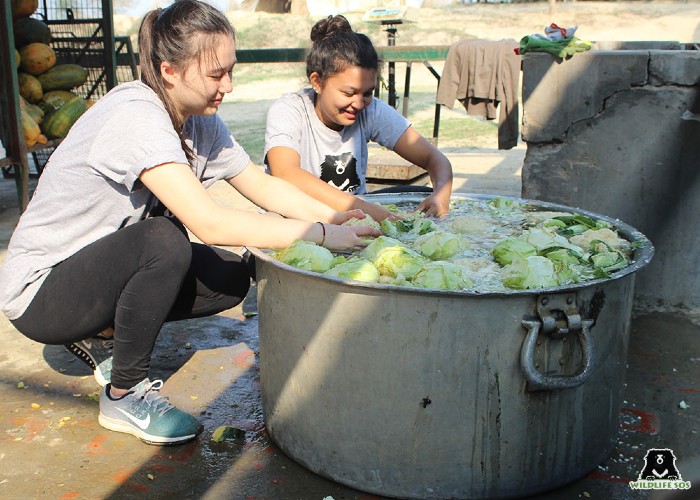 Talk to Children About Wildlife
The impact of our choices is going to be felt by future generations. On this earth day, you can take out a little time to talk to the future leaders of our planet, children, about wildlife, forests, and nature.
Numerous research has shown that children have instinctive connections with nature and wildlife. These connections, if nurtured, can be powerful tools for wildlife conservation. Further, spending time with nature can benefit children in a myriad of ways including improving cognitive abilities, confidence, and leadership skills.
Wildlife SOS aims to utilize these instinctive connections between children and wildlife to create a sustainable future. We are honored to have worked with numerous young wildlife warriors such as 8- year old Xavi Barugh from Sussex, UK. Moved by the plight of Raju, Xavi conducted an extensive fundraiser that raised £1700 through raffles and silent auctions. To show appreciation for his dedicated efforts, Xavi also received the Wildlife SOS "Rising Star Award."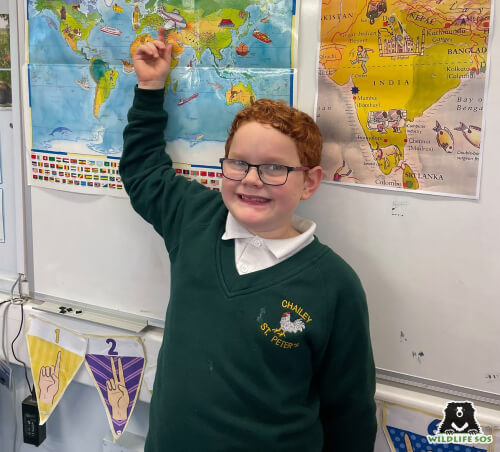 We hope to continue working with young wildlife warriors such as Xavi and creating more "Rising Stars" in wildlife conservation. Thus, the Wildlife SOS Education Initiative partners up with schools, colleges, and other educational institutions to conduct workshops on challenges to wildlife protection, possible solutions, and general awareness!
By imparting with children stories about wildlife you too can help create change that will last a lifetime
Click HERE to purchase WILDLIFE SOS Bear With Me Fun Activity Book For Kids Ages 5-10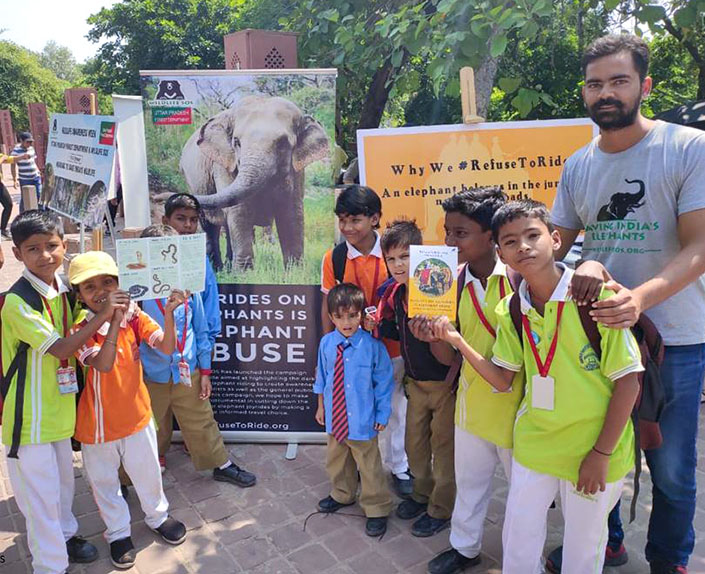 Plant a Tree
It is no exaggeration to say that life on earth would not be possible without trees. They provide habitat to over 80% of the terrestrial biodiversity; They help clean our air, and the water we drink and provide key medicinal ingredients. Yet, with the rapid urban expansion, the number of trees is rapidly dwindling. Wildlife SOS conducts regular tree plantation drives to help combat this ecological imbalance.
This Earth Day you can take a pledge to plant a tree in your neighborhood.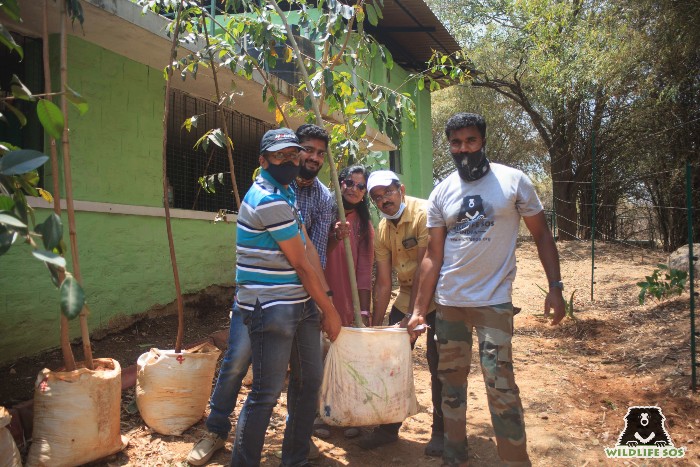 Revolutions begin at home, they begin with us. By choosing to invest in the earth every day, we can protect the future of our planet.