On a chilly February day in 2016, Wildlife SOS got word of a limping bear cub wandering alone near a village in central India. When our veterinarians arrived and got a closer look, they noted a horrific injury: the tiny, three-month-old cub's front leg had been completely severed and was exposed and infected, probably the horrible toll of a poacher's snare (the cub's mother had likely killed by the same poacher). We knew her odds of survival in the wild were slim to none. The little bear, which we named Rose, needed immediate and urgent help.
Once we got her to the safety of our bear rescue facility, Wildlife SOS veterinarians immediately put Rose on pai medication and antibiotics. She was exhausted from trying to survive as an orphaned cub in the forest. She struggled to walk, her tiny muzzle muddied from dragging along the ground as a makeshift fourth "limb." She cried out frequently when alone, but shook violently whenever people approached. She barely touched her food. We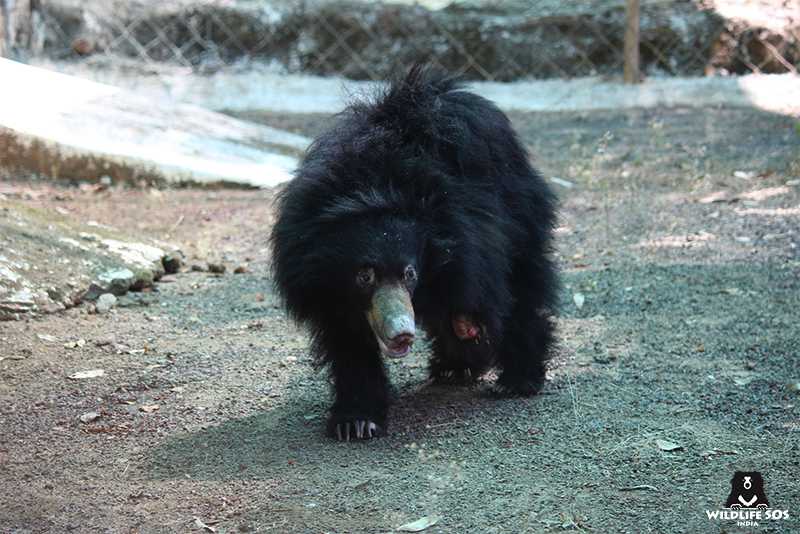 did our best to give Rose as much love, comfort, and care as we could, but secretly worried that her prognosis was not good. We hoped that time and Rose's own will would make the difference. Rose's injuries were so disturbing that we decided to launch a petition at Amazon.in to remove all snares and traps from their site. You made that petition a success, and within days of it going public hundreds of these listings were removed. We continue to work with Amazon today, keeping all such items from public sale in India.
Meanwhile, Rose was still having a hard time adjusting to life as a disabled bear. But there were hopeful signs too. Her crying fits grew less frequent. She began to explore the structural enrichments around her enclosure. She no longer needed to use her muzzle just to walk. Rose regained her appetite and developed an intense love of honey and apples. She even began to trust her veterinarians!
As Rose's agility and endurance increased, so did the strength of her three other limbs. And today, just 14 months after this terrified, nearly immobilized little cub came to us, she is just as playful and almost as mobile as any other bear her age. In fact, you have to look closely to tell that she's missing a limb at all. And if you click for the video here, you'll see her up to something truly extraordinary.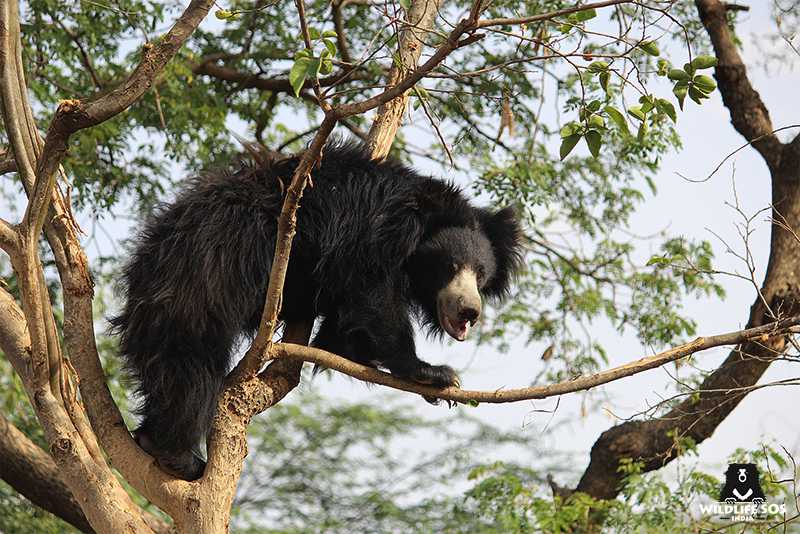 This is not just a victory for Rose; it's one for all of you who supported and believed in her. Rose's will power and courage touched us deeply. And your dedication to helping Rose along on her difficult path — and helping protect wild bears just like her from future snare and trap tragedies — continues to inspire us.
Thank you for supporting this tiny cub all the way.