The staff at Manikdoh Leopard Rescue Centre (MLRC) have witnessed Aditi's journey from being a silent cub to becoming a playful two-year-old leopard. She was barely 5 months old when she first arrived at the centre and was quick to win the hearts of all our team members! Aditi is maturing into a fierce yet independent leopard that takes pleasure in her own company. She can often be seen grooming herself, scratching tree branches, or simply basking in the sun.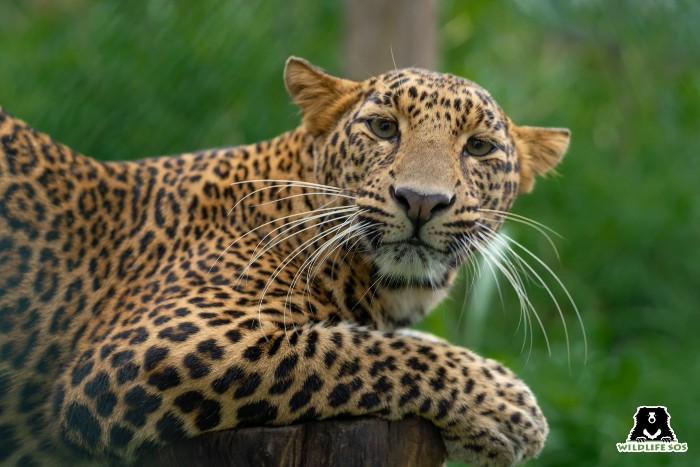 Aditi was rescued as an orphan from a village called Khamundi in the Otur range of Junnar district in Maharashtra. A few days later, our team rescued another cub, Shivshree, who was of a similar age and was found in the same area. Hand-raised under our care, Aditi and Shivshree have spent their tender years growing up together. The two have provided each other support and valuable companionship. Both share a strong bond of trust and are extremely protective of each other.
Aditi is active and alert, and is not undergoing any major treatment currently. Our staff ensures that she is provided with routine dietary supplements to support her growth and wellbeing. During last year's Halloween, we were delighted to see Aditi's flexibility and spirited nature when she joyfully reached out to the hanging pumpkin that was created as an enrichment for her! 
Once atop the highest branch of a tall tree that she skilfully climbs, Aditi makes sure that she showcases her sleek coat as she stretches herself. Soon after this, she plonks herself on the same branch to take a rest!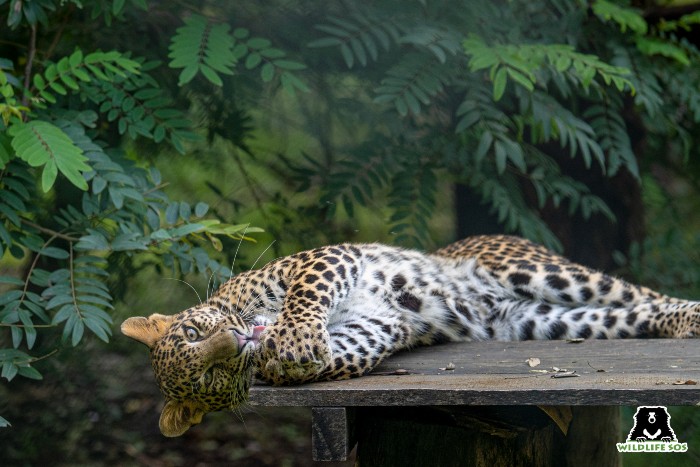 Beyond her physical attributes, Aditi is known for her cognitive abilities and her vocal expression. She immediately responds to her own name when her caregiver calls it out.
Aditi has a clever way to express her awareness. Whenever she spots a staff photographer trying to capture her in her best posture, she rolls over into an upside down position on her elevated platform! Even though this is a mischievous act, our photographers consider Aditi to be a remarkable and majestic muse!
Aditi is highly expressive with her gestures. She tilts her head from side to side to show her high curiosity and extreme alertness. Sometimes, she turns her head to convey an air of being nonchalant! Aditi surely has a unique personality. She is carefully nurtured by our staff at the centre, and is very comfortable with human presence.
Sometimes, Aditi can also be seen sitting still, as though lost in contemplation. She fixes her gaze on a specific spot, and one can only wonder what mysteries she is trying to decipher. And all of a sudden, she would swiftly leap into the bushes, disappearing within the dense greenery.
Regal Aditi sits gracefully on the edge of the wooden platform in her field. Watching her fur catch the sunlight through the leaves is truly a sight to behold. A field that closely resembles the wild is home to several trees and chirping birds, and this gives Aditi an environment abundant with natural sights and sounds.
Aditi shares her enclosure with Shivshree, and the two indulge in fun and games. They can be seen rolling on the ground together and playfully batting at one another. Watching them enjoy each other's company is delightful, as it conveys the strong and loyal relationship that they share.
Aditi is an elegant feline. She radiates her grace and leaves us all in awe of her presence. The staff works round-the-clock to look after the leopards at the centre. You too can support and contribute to the care of leopards like Aditi and Shivshree by becoming a monthly donor.