Dana has been with Wildlife SOS for nearly three years as Director of Marketing and Communications in the USA office. He works closely with our teams in India to bring exciting rescue stories to life for our supporters, and build lasting connections with the animals we help. Known for his love of all animals and relentless problem-solving skills, Dana takes pride in addressing all the little details that foster better engagement with supporters, media and new audiences.
What animal or environmental causes have you been involved with before coming to Wildlife SOS?
Right out of college I was an economist and jumped into the business world. I worked on Environmental Impact Statements for massive western lands projects like dams and rivers. At the time, it was the "path" for a Gen Xer like me. My work life and my personal life were very separate.
When not working, I was experiencing a great love for the exquisite outdoors and wildlife of the American West. I often volunteered with issues facing public lands and access, and worked to help companion animals. At the time, shelters were killing a vast majority of animals, so every effort mattered. I currently serve on the board of a spay and neuter NGO in Central America, and my partner works for a major companion animal welfare organization. Add this to our household of six cats, avid bird watching, and trekking in the wild, and our lives revolve around our animal cousins!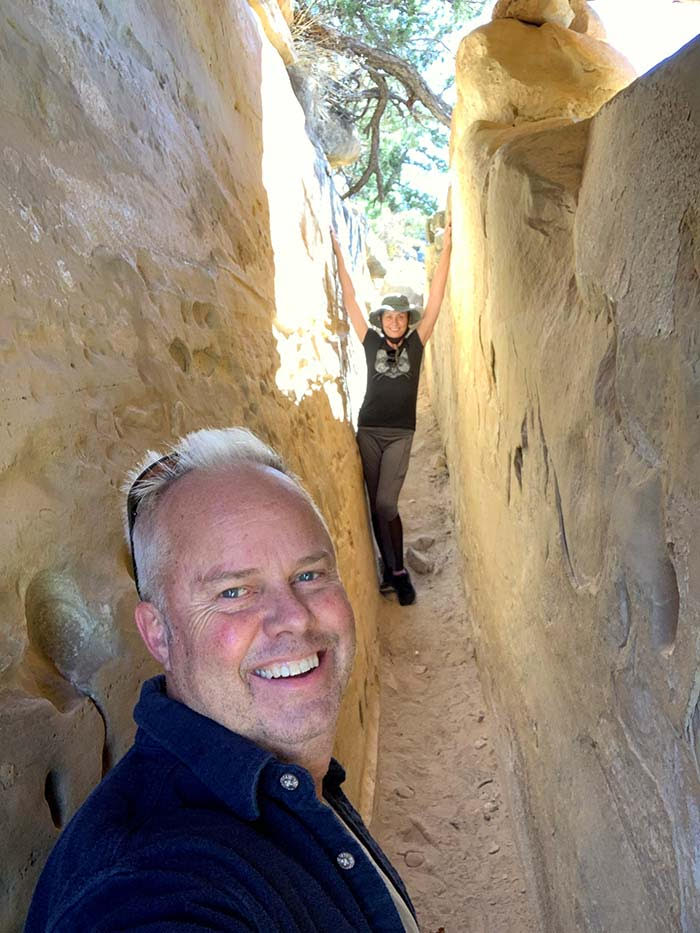 You were able to visit a few of our centres shortly after starting to work for us. What did you like most about India? About our centres?
I've been so fortunate to have traveled widely over the years, and I was amazed by the love, respect and appreciation so many people have for animals in India. It would be easy to attribute it to Hindu roots, but it felt like so much more than that. I think this reverence comes from the people and their strong, caring communities. It was quite inspiring to experience firsthand.
I think our amazing staff and rescue centres embody that Indian ideal, and I'm honored to be a small part of it. I've spent much of my career working in the corporate world, and I've never seen a more dedicated, hardworking team. They'll move mountains to help an individual animal, from the biggest elephant to the slitheriest little snake. Our team sees some awful abuse and tragically sick wildlife every day, and after we take a moment to absorb the shock, we channel that horror into action. It takes a physically and mentally strong team of professionals to do what ours does every day.
As for our rescue centres, wow, where should I start? One of my first experiences was meeting Holly, Kalpana and Karma for Karma's bell-removal ceremony. We had worked so hard to bring Karma to safety, and it really brought home the impact of our work from so far away in the Utah, USA office. When Karma's bell was removed, the blind elephant was almost disoriented at first. Soon she was intrigued by her newfound stealth, and silently tiptoed around her enclosure with amusement. It was very emotional to witness Karma's peace, yet think about the horrendous pain and suffering she had endured in her past.
While Karma was the focus of everyone's attention, beautiful Holly was following me like a puppy. Completely blind, she would give me gentle head bumps as she got to know me. Having seen elephants in the wild in Africa, I know interacting with these amazing creatures is serious business and not to be taken lightly. I let Holly come to me, and enjoyed every moment of her curious attention. Holly stole my heart that day.
The three lovely ladies then worked their way into their private swimming pool and bobbed weightlessly for hours. I could have pulled up a chair to watch them, and stayed there for a week.
What do you love most about your job?
Well, it goes without saying that I love the animals. But I also really love the people, the small and agile structure of the organization, and the fact that we really do have a direct impact in the lives of individual animals. Our team is highly skilled and works well together. Being 8,000 miles away and a time zone 12.5 hours apart has its challenges, but our teams make the best of it.
Very few organizations have the ability to make an immediate impact on the lives of individual animals, but also focus on grand conservation efforts. This is what intrigued me most about Wildlife SOS. It seems somewhat daunting at times, but we have teams rescuing animals every day, huge coordinated (and dangerous) efforts to rescue abused elephants, as well as long-term research and conservation projects to help India's elephants, bears and leopards. Every day I learn of some new challenge that our teams are tackling!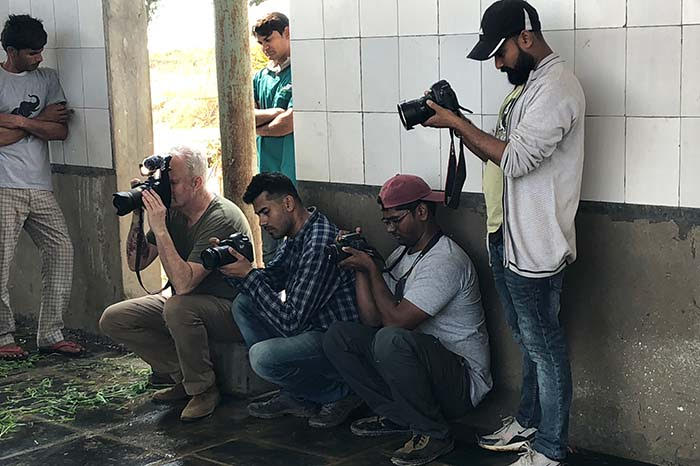 What do you find most challenging with your work as Director of Communications?
Mass communication is such a challenge in general these days. People are bombarded with messages 24/7 from all sides. Reaching people through all that static will continue be a problem, and will likely get worse. I don't want to add to people's anxiety and cluttered messages, but rather reach them on their terms with engaging stories they are interested in learning more about. I have a very long-term outlook on marketing and communications, and that's challenging in itself. This long term strategy will help secure the future of Wildlife SOS for years to come.
I'm very proud of the work our teams are doing, and I want to tell stories that build people's trust, show them that we mean business, and that we do what we say we're going to do. Show people that we're a lean, effective organization that is a wise steward of their hard-earned donations. And of course, build people's connection with the animals we help. I don't like sharing tragic or shocking stories, so we're constantly discussing what information to share publicly. We have a great communications rule that we only show an animal in distress if we're in the process of helping that animal. Otherwise it's just too depressing for our audience, and our staff. I would much rather be positive and uplifting!
Do you have a favorite animal at Wildlife SOS?
I never really have favorites because every animal is so unique. The more I learn, the more interesting all wildlife becomes. The depth of empathy and wisdom of elephants is something I think humans have difficulty understanding. The prowess and agility of leopards is awe-inspiring. In my dreams I can only imagine being able to move like a leopard. Bears have an uncanny knack for adapting to changing environments, and they've developed a sense of smell nearly unrivaled in the animal world.
I'm fascinated by animal adaptations that humans are only beginning to understand. I sometimes joke that salmon can find their way thousands of miles upstream to the exact spot they were born, but humans get lost in their own neighborhoods with GPS navigation. Compared to salmon, humans are wandering lost in the world. We can't fall into the trap of applying human measures of intelligence and emotions when understanding our wild friends.
Ok, but I'll choose just one animal if I have to … I'm in awe of leopards and our leopard rescue centre. I can't wait to visit.
We've discovered that you have some interesting hobbies. Can you tell us more about them?
Other than enjoying the outdoors and watching wildlife and birds, I spent many years roadracing motorcycles. The adrenalin rush and immense physical challenge is difficult to put into words. It was a big part of my life for a long time, and I'm still active as a Fédération Internationale de Motocyclisme Sr. Technical Steward for MotoGP and WorldSBK events.
I've also restored vintage cars, motorcycles and scooters. Way back in college I ran track and field, and was a ski patrolman. These days the adventure and broken bones have taken their toll, and I'm not quite as agile as I once was, but I'm always up for a good hike.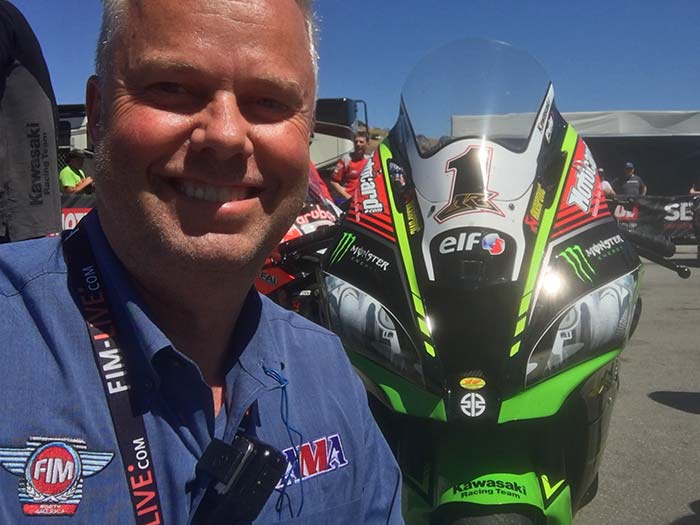 What do you hope to see for Wildlife SOS in 5 years, 10 years?
I was inspired to work for Wildlife SOS when I saw the amazing work we were doing with such a small staff and tight budgets. I thought to myself, "why don't more people know how effective we are?" I knew my skills and experience could be a good addition to an already great team. In 5 or 10 years, I hope to foster adaptation to a rapidly changing communications landscape and continue to grow an audience that is committed to helping India's wildlife. Hopefully with this larger supporter base and name recognition, we will have additional funds to help keep even more animals in the wild where they belong.
With the issues of climate change and human encroachment into wild spaces, I feel an urgency to make changes now, before future generations can't experience the wonders of seeing an elephant in the wild, or a leopard in the forest. I want to see more people committed to being part of the change our world desperately needs.
If someone reading this could take one action right now to benefit wildlife, what would you suggest?
If I could ask readers to do one thing, it would be to speak up! Let your voices be heard in your love for wildlife and desire to protect it. It's so easy for people to be apathetic these days, but big impacts start with each individual's action, so always know you're making a difference. Share stories and social media posts. Help educate your friends who don't realize how dire the future is for wild spaces. Tell everyone who will listen about India's amazingly diverse wildlife that must be protected. Tell them that wild animals like elephants belong in the wild. Call out people who exploit animals for entertainment, and of course, tell everyone about the work of Wildlife SOS.