Many people are unaware of the important role that local communities can play in wildlife conservation. When Wildlife SOS spearheaded the eradication of the dancing bear practice in India, the community which was dependent on these bears for a livelihood, the Kalandars, looked at us with wary eyes for taking away their source of employment. We understood at the very beginning that if we didn't provide them with an alternative, sustainable means, they would resort to the earlier ways and the cycle would never break.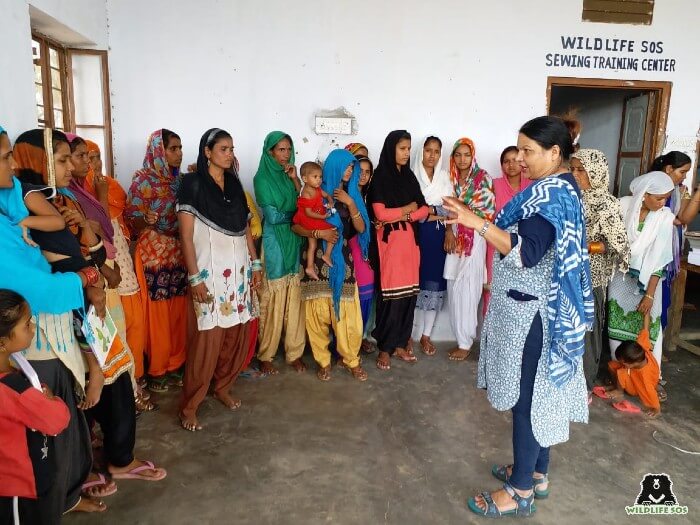 An intrinsic part of our work, hence, became the Tribal Rehabilitation Programme pioneered by Ms. Rakhee Sharma. With her charming smile, Rakhee has given direction to the lives of Kalandar communities by believing in them and supporting them. We had an interesting conversation with her about her undying love for animals and explaining how the community has progressed in all these years.
Rakhee ma'am, when did you join Wildlife SOS?
I joined Wildlife SOS nearly 15 years ago, to work on the Kalandar Rehabilitation Programme. This was the time when the rescue and rehabilitation of the bears was ongoing and the Kalandar community was looking to us with a lot of expectations, uncertainty and anger about what they would do.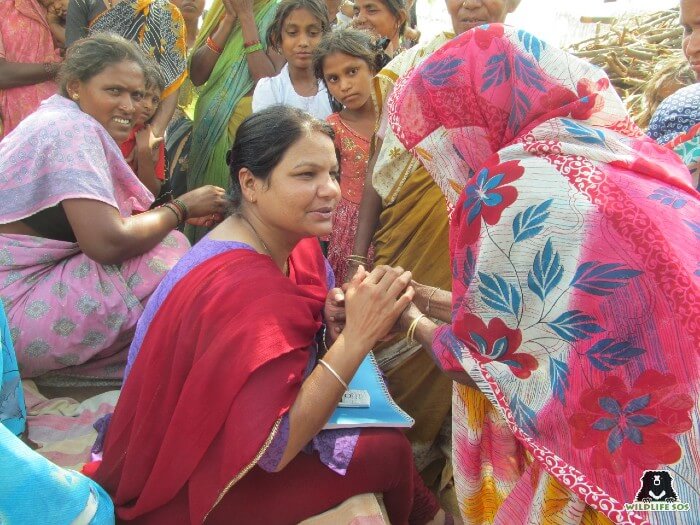 Have you always worked with local and tribal communities?
Before working with Wildlife SOS, I was involved in an equine welfare project. I have worked with the community that would use equines for laborious work, and we assisted them with sustainable livelihoods. We also ensured that their animals were properly taken care of and given access to regular veterinary checks. For the community, it is crucial that they trust you and your intention to work in congruence with them, that actually makes the real difference.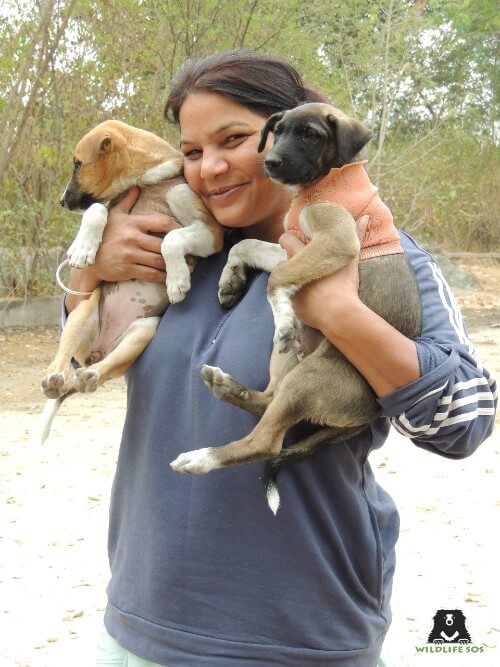 People often end up villainising local communities who are involved in working animals, in this case, the bears. What is your opinion on that?
That is such an important point to address, it is also very unfair. The communities involved in the exploitation of animals for money have never known any other way of life than the one they were introduced to. They have very restricted knowledge about animal welfare or conservation, as we speak and for them, every day survival is challenging. In a place like India, bursting with population with little employment opportunities and socio-economic disparities, it is not justified that we villianise the Kalandars for what they did, we must understand that they never had other opportunities.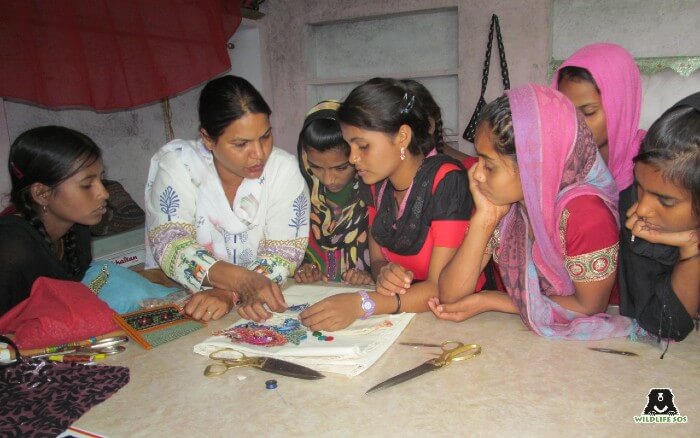 Putting the blame on them is not a solution, the solution lies in finding an alternative livelihood which sustains them and keeps them away from such practice. Wildlife SOS has been doing that since decades now and we have impacted the lives of 5000 Kalandar families!
What is the work that we do with the Kalandar families as a part of the rehabilitation programmes?
Wildlife SOS assists the Kalandar community by providing them seed funds for establishing their own small scale businesses. We provide skill training for the women in embroidery, stitching, jewellery making etc. and they create wonderful handicraft with it! We also support the education of the children of the community and guide them in making a better future for themselves.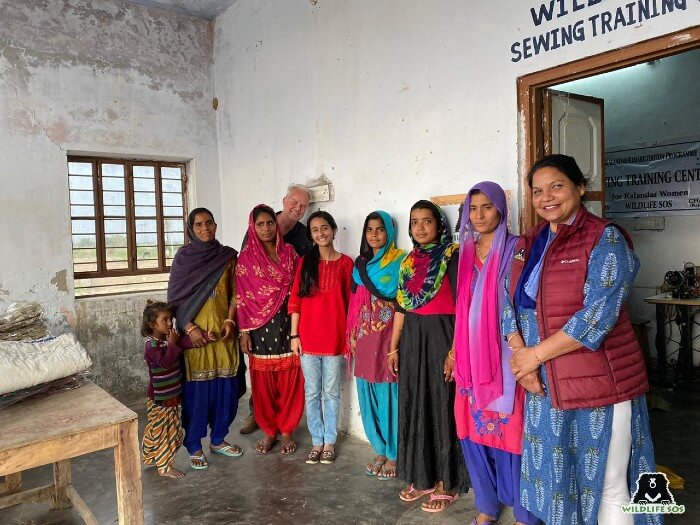 Wildlife SOS helped put an end to a social evil like child marriage in the community and educated them, about the strict laws and on the importance of empowering their daughters. Wildlife SOS also provides roofing support wherein we cover their houses with strong tin sheds to give them the safety and security of a home.
What has been the most challenging part of your job?
The most challenging part would certainly include battling the mindset of the community, especially one that was highly dependent on wild animals for their survival. The initial decade was spent building trust, speaking to them, gaining their trust and explaining to them the livelihood options that are more viable. Our team was met with aggression by the community but we remained persistent as we were aware of the challenging task ahead and could not give up.
Here we are, all these years later, building a community that is self-sufficient and eons away from the barbaric practice!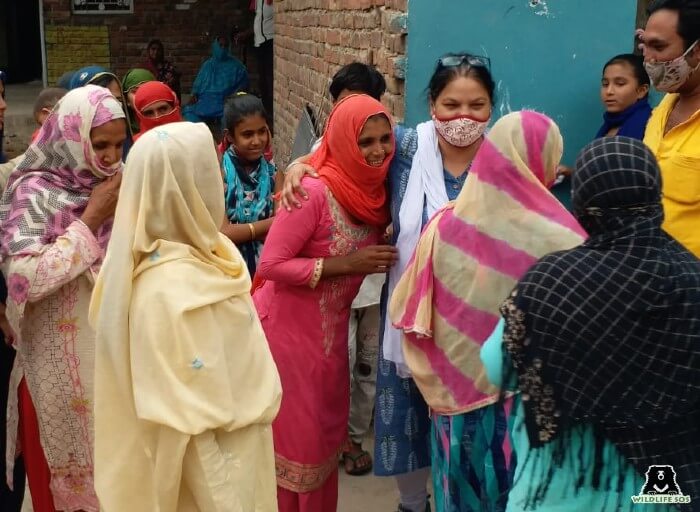 What has been the most memorable moment for you, a moment that moved you while working with the Kalandar community?
There have been so many moments that have moved me to tears or made me feel very overwhelmed. Two of these incidents that I will always remember – a girl named Nilofer, in Rajasthan, was keen on studying and we supported her education for a very long time. She was a bright, ambitious student and worked very hard, she was always keen on learning new skills so we trained her in sewing as well. She eventually got married and moved to another village, and when I happened to visit that village, I met her and she told me that she had started her own sewing training centre there! I was elated to watch her do so well for herself; she was training other girls and teaching them to be more independent.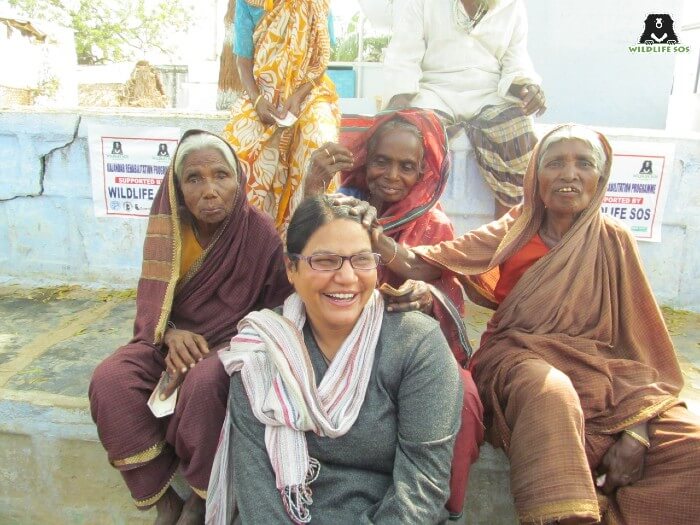 The other incident that was very overwhelming for me was when my mother passed away; there were 75-100 Kalandars right outside my house to pay their condolences. They travelled from different parts of the state and even other states to come visit me and stand with me in my difficult times. It was a very kind gesture and I was moved, indeed, I will never forget this.
We understand the COVID19 pandemic largely impacted the lives of the Kalandar community. How has Wildlife SOS helped them in this time?
The pandemic has been a difficult time to steer through for the community as all sources of employment shut down. The lockdown was particularly challenging because only essential services were allowed movement so the people from the community could not move to other places for employment opportunities. We helped them by supplying ration kits to their families, we gave them workshops on COVID19 safety and sanitization protocols, and we even asked the women from the Kalandar community to make face masks!
Our team remained in touch with them and even coordinated with the schools for their children's education so they were regular in their assignments.
Ma'am, is there a message you would like to leave for our readers?
I urge everyone to take care of themselves, we have survived some very difficult times and will continue to do so. If you would like to contribute to the Kalandar rehabilitation programme, you can certainly donate to us from our website. We are indebted for your unwavering support to our organization. Thank you. Namaste!