The Sloth bear (Melursus ursinus) is one of 4 bear species that are found in the Indian subcontinent. The Wildlife Protection Act, 1972 lists the sloth bear as a Schedule I animal which grants it the same level of protection as tigers, rhinos and elephants in India. Despite being protected under the law of the land, this unique species is faced with threats such as poaching, wildlife trafficking, habitat fragmentation and human-wildlife conflict,  and has  been declared Vulnerable on the IUCN Red List.
Their home range spreads across the Indian subcontinent, extending to Nepal, Sri Lanka Bangladesh and Bhutan. These lands are now being rapidly claimed for human use, be it in terms of agriculture, housing and development. Many species suffer the brunt of such expansion however the sloth bear in particular faces a more deadly threat. The human-animal conflict with regard to this particular species has always been a topic of discussion for two reasons.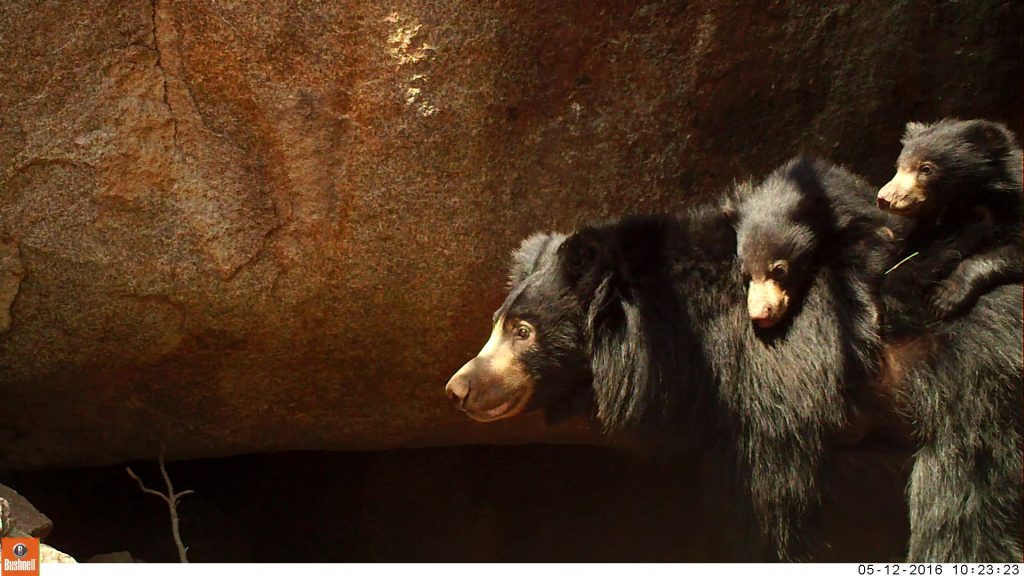 Firstly, Sloth bears are recognized as one of the most dangerous animals in the Indian forest, by most forest guards, wildlife biologists, and even seasoned wildlife tourists. So one of the first reasons as to why conflicts occur are due to the fact that sloth bears are easily startled, and their response to the same is defensive behavior. For the bears, it is a survival tactic, which in most instances leads to attacks and injury. This combined with improper handling of the situation or retaliatory attacks by human beings or even long term effects of encroachment, cause further strain to conservation efforts of the animal. The second reason being the ongoing problem of poaching and illegal trafficking of sloth bear body parts such as paws, meat, fat, and bile, commonly used in some traditional Chinese medicines across Southeast Asia. Such practices involve getting in close range with these wild animals which also often end up in injury to both parties.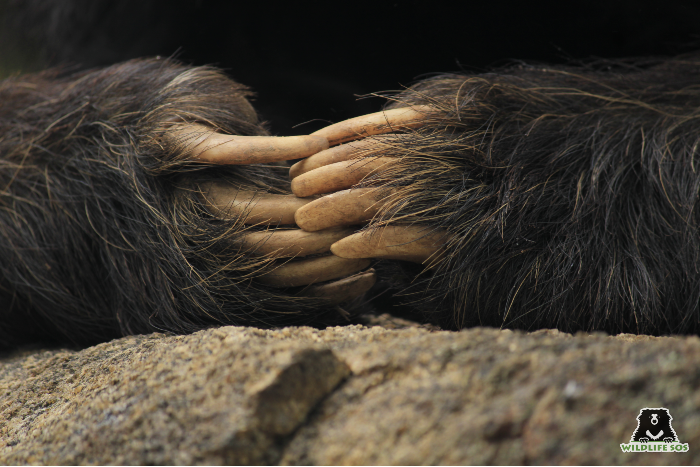 Similar to human trafficking, arms and narcotics, Illegal wildlife trafficking is a multi billion dollar industry which is run by dangerous and complex international networks. Like any other crime, wildlife trafficking too requires constant monitoring and continuous enforcement to be kept in check. The Forest Department, Wildlife Crime Control Bureau, Special Task Forces are some of the key enforcement agencies that are constantly working to curb poaching and wildlife trafficking in India. Wildlife SOS' anti-poaching unit "Forest Watch" also aids the government agencies in gathering intel, implanting informants and investigation of such crimes as well.
Conservation is a multifaceted process which stands delicately on the efforts of the Government, its people and the scientific understanding of the needs and requirements of the species in question.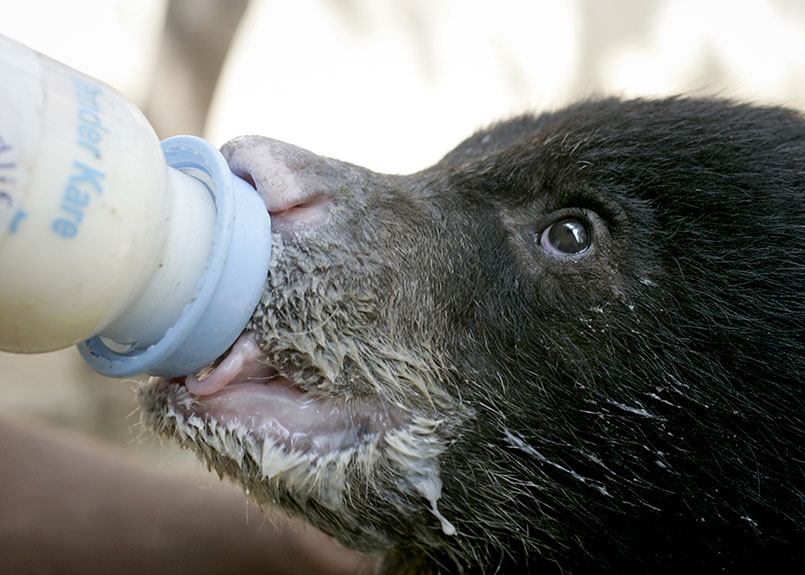 Wildlife SOS has been at the forefront of Sloth bear conservation for over 20 years. We have had the unique opportunity to study this elusive species at our rescue centres which provide a safe haven to over 600 rehabilitated dancing bears and those that have been rescued as orphans, or from conflict situations.  Our team of wildlife researchers and veterinary experts have published over 200 research papers, mainly focusing on the sloth bears in our facilities and from data collected from the wild. We have also been able to study wild sloth bears in the Karnataka, with the help of our bear biologists who have studied the biology, denning patterns and reproductive physiology of sloth bears using advanced scientific techniques. The team at Wildlife SOS work closely with bear experts from across the world and other international organizations that support bear conservation. With human-bear conflict becoming a common cause of distress among people across the country, we have recently also put forth a public awareness film called "Living with Sloth bears" to educate local communities living in sloth bear dominated regions about conflict mitigation and co-existence in India.
Human-Bear conflicts occur in almost every continent that bears are found on. Understanding the cause of such conflicts, and finding deep rooted causes in each conflict situation can be a challenging task but not an impossible feat. With support from the local communities, the authorities in the area and the help of wildlife scientists, we aim to work towards effectively mitigating such conflict issues.