The Bannerghatta Bear Rescue Centre (BBRC), located within the Bannerghatta National Park in Bengaluru is characterized by a hilly terrain, massive boulders and moist deciduous forest valleys making it a suitable habitat for our rescued and rehabilitated sloth bears. Over the past two decades, Wildlife SOS has been conducive in rescuing and rehabilitating sloth bears from the infamous Dancing bear trade, wildlife traffickers and several human-sloth bear conflict situations. The centre is equipped with a well-equipped Veterinary Clinic and a team of experienced veterinary doctors to ensure round-the-clock care and monitoring of these rescued animals. BBRC is not only home to over 65 sloth bears, but it also attracts a lot of birds, wild bears, elephants, leopards, deer and many more which are found trailing around the centre very frequently.  
Water for Voiceless (WFV) is a group of fifteen enthusiastic and dynamic individuals who aim to ensure that clean water is made available for drinking to all animals. From transportation to lubrication to temperature regulation, water keeps all animal life functioning. Today, every animal is in dire need of clean and fresh water owing to the overly polluted water that they normally have access to, therefore, concerned and compassionate humans like WFV make sure potable water is provided to animals in need.
On 19 September 2021, Water for Voiceless visited our team at BBRC to contribute eight large water troughs for the sloth bears in our care. The troughs will function not just as a source of fresh drinking water but also give some of our water loving bears the chance to enjoy a good splash in them!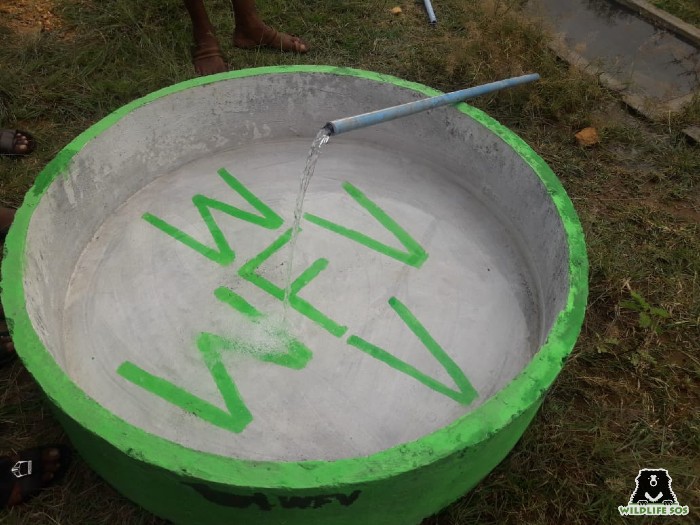 The Water for Voiceless group kicked off the day at BBRC with an orientation provided by the Wildlife SOS team about our work with sloth bears and our various wildlife conservation efforts across the country. This was followed by a tour of the bear enclosures, the eco-friendly green kitchen and our specialised hospital.  The energetic group even lent us a hand in making some flawless structural enrichments like ladders, swings and hammocks that our bears are so fond of playing with.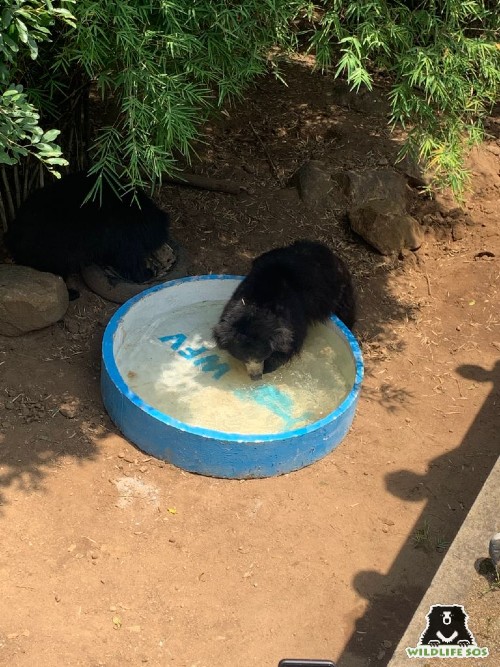 Several corporate bodies and groups of individuals have supported Wildlife SOS in the past by contributing towards saving India's wildlife. Wildlife SOS provides people the cathartic opportunity to work alongside our incredible animals and provides insight on our wildlife conservation efforts. You can also play your part in becoming a wildlife warrior by reaching out to our Deputy Director- Corporate and Philanthropic Partnerships at sandhi@wildlifesos.org.