W.B Yeats once said, "Education is not the filling of a pot but the lighting of a fire."
In 2002, Wildlife SOS sparked the flame of education amidst the Kalandar community. Today, 20 years later, this flame has lit up the lives of 1,360 Kalandar children, with more and more gaining access to education.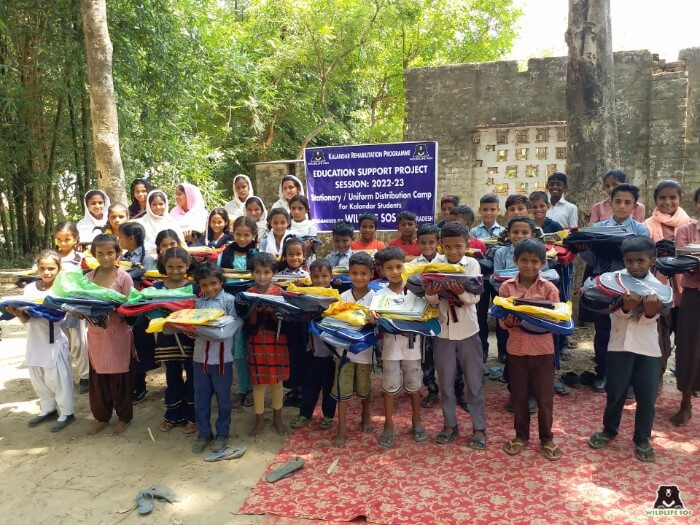 To ensure every child's basic right to education is met, Ms. Rakhee Sharma, head of the Kalandar Rehabilitation Programme, and her team embark on an annual journey to Kalandar villages across India to provide education support. This year, they travelled to the states of Uttar Pradesh and Haryana, where they secured 423 children under Wildlife SOS' education support!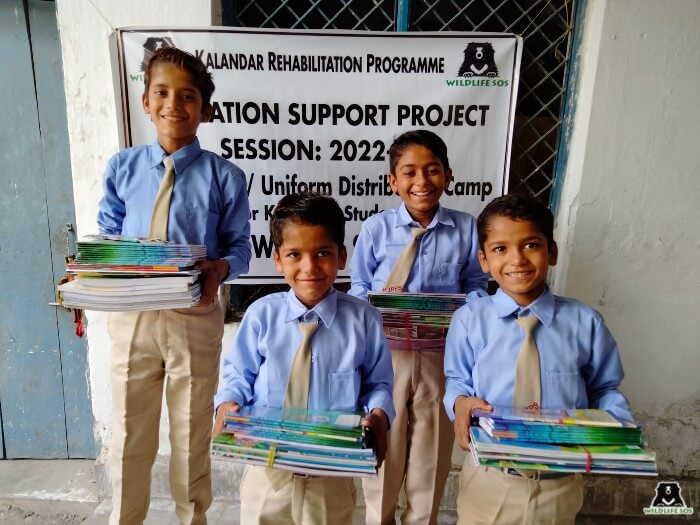 In Uttar Pradesh, the team went to Rampur, Malang Tola, Pakadiyaar, and Belmha villages in Deoria. In Haryana, Ms. Rakhee ventured into Palwal, Palabgadh and Balabgadh. The team maintains regular contact with the schools in these regions to ensure that every child's education is up to date.
The children awaited the arrival of the Wildlife SOS team with excitement. In each school, Ms. Rakhee did a roll call of every student, discussed the curriculum, and also made sure that the students' school fees were duly taken care of. After every student's presence was confirmed, they were led to the WSOS education camps where each student was provided with stationery including notebooks, and uniforms.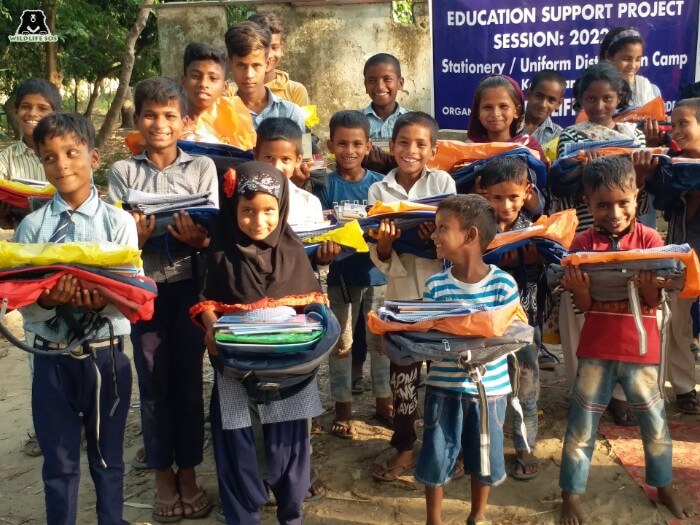 The team's task also included identifying children in each village who were not enrolled in any school. According to Ms. Rakhee, "Poverty is the biggest obstacle to education. Many kids at a young age have to provide for their whole family. Thus, education becomes a luxury they can not afford. By the time these children turn 18, they're carrying the burden of financial insecurity."
The WSOS team held meetings to address parents and children in various villages on the importance of education. The intention was to help the community envision education not as a luxury but as a stepping stone for a financially secure life. Ms. Rakhee recounted the narratives of various Kalandar children who have taken advantage of education and are now financially secure.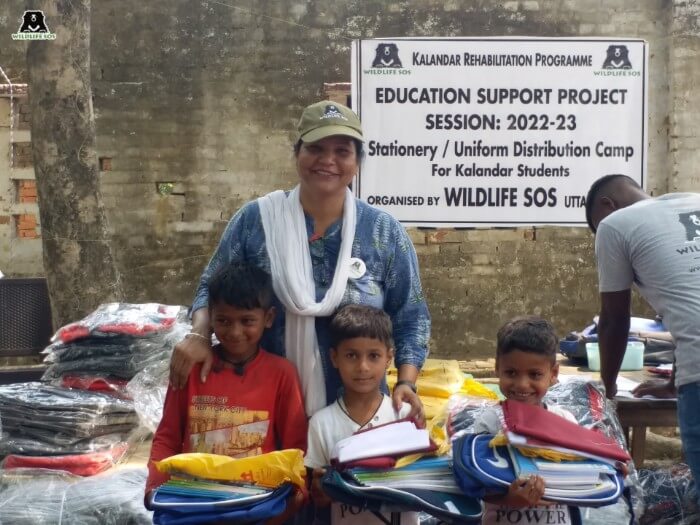 Soon, numerous children expressed their willingness to be educated. These children were taken to the nearest school in their village, introduced to the school teachers, and thereafter, successfully enrolled.
For young girls, acquiring an education is an even greater challenge. This year, Ms. Rakhee noticed that many parents were worried about keeping their girls in school once they reached adolescence. A few parents wished to keep girls at home instead and train them to become suitable wives. Ms. Rakhee put in significant effort to counsel parents of young girls and encouraged them to continue their children's education.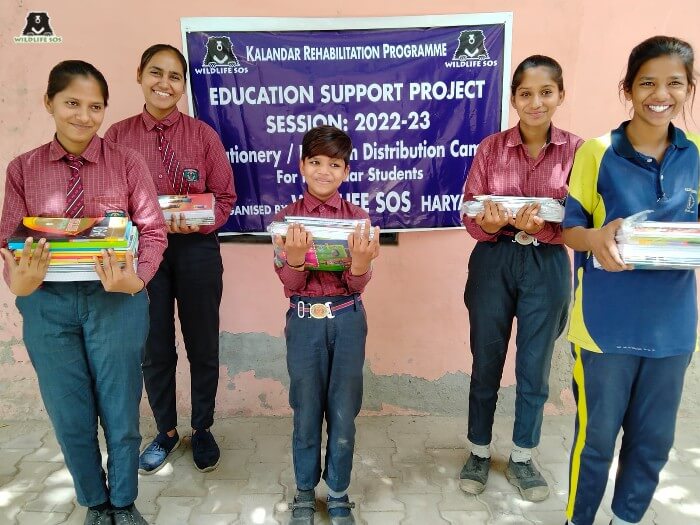 Due to rising temperatures, some schools had shut down for summer vacations earlier than usual. The WSOS team will visit both these states once again in the month of July to ensure no student has been left behind.
The annual Wildlife SOS education camps are an integral part of rehabilitating the Kalandar community. While we have made numerous strides in providing support to the community, the key to a radical social change lies in consistent and intentional effort.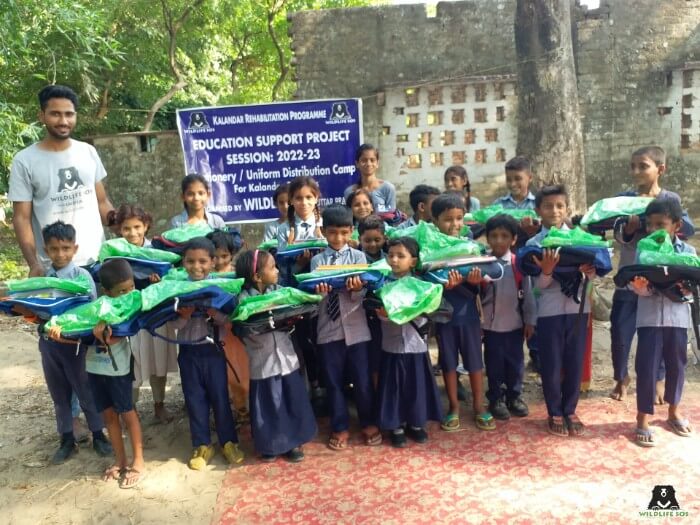 We thank you for supporting us in our ongoing journey.
You can contribute towards the education of a Kalandar child by clicking HERE!