The Wildlife SOS Kalandar Rehabilitation Programme was introduced after the safe rescue and rehabilitation of 628 sloth bears from the dancing bear practice. It was pertinent to understand that until an alternative source of employment could not be provided to the community involved in this practice, they would resort to the earlier methods of survival involving the exploitation of wildlife yet again.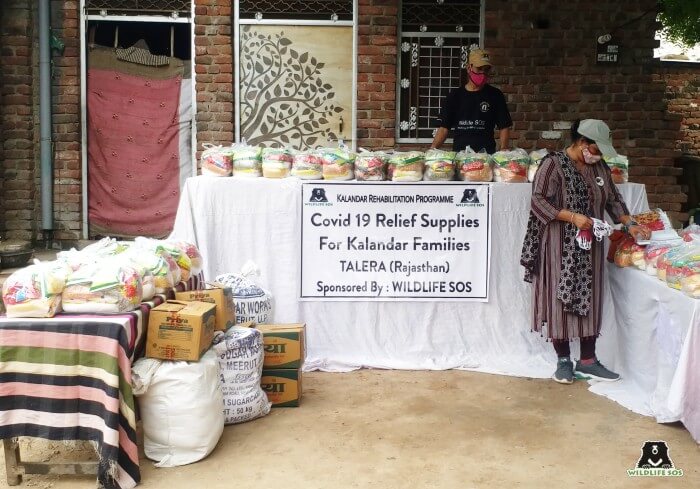 Our team left no stone unturned in developing a sustainable solution to address the underlying issue that plagued the Kalandar community. Kalandar families received rehabilitation packages based on the individual's entrepreneurship skills and personal vision. Alternative livelihood support was provided in the form of seed funds to start micro enterprises such as shop vending goods, producing and selling handicrafts etc. as well as skill-training courses like carpet weaving, tailoring, soap making, jewellery making etc. were conducted for both men and women. In addition, support was given for educating the children of the community and the problem of child marriage was addressed through counselling and financial incentives.
Our support continues through all these years, remaining in touch with the Kalandar community in the states of Uttar Pradesh, Rajasthan, Haryana and Madhya Pradesh, to ensure they continue earning their livelihood in an ethical, sustainable manner. However, the unprecedented COVID19 times rendered many people with no source of income, instilling a fear of the unexpected and despair in them.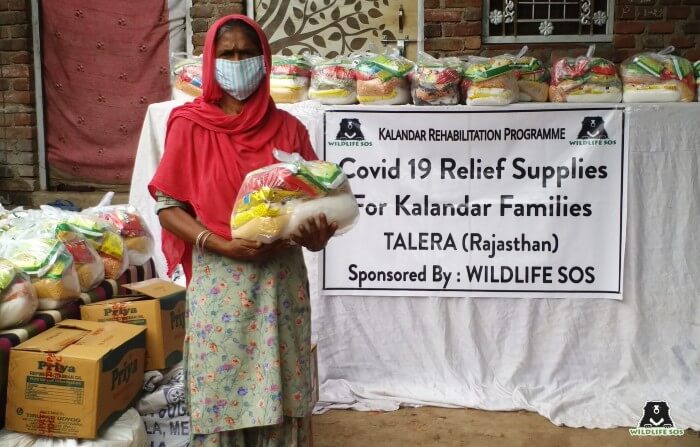 During a recent visit to the Kalandar settlements in Rajasthan, our field team was shocked to see the grievous impact the pandemic put the community through. The lockdown imposed during the second wave of the pandemic had serious repercussions on the Kalandar families. Without any further delay, our team organized a COVID19 Relief Supply distribution in Rajasthan.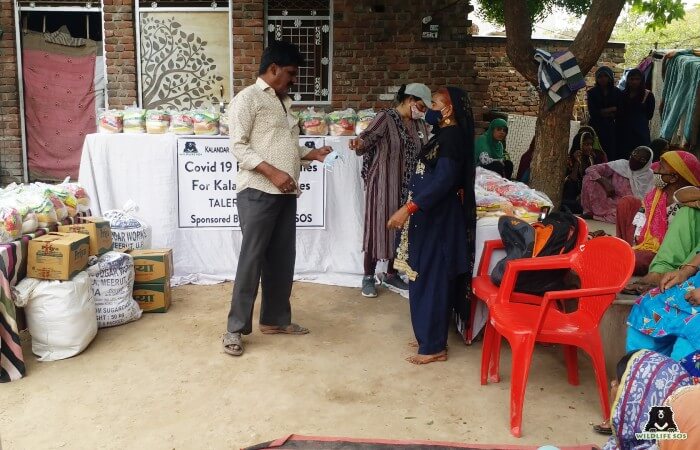 The relief kits consisted of sugar, cooking oil, spices, tea, and different types of lentils and pulses, which would help the Kalandar families in these difficult times. During distribution, our team ensured that everyone followed proper social distancing and wore face masks. The families expressed gratitude and were moved to tears with this gesture, explaining how difficult it has been for them to work through the past few weeks.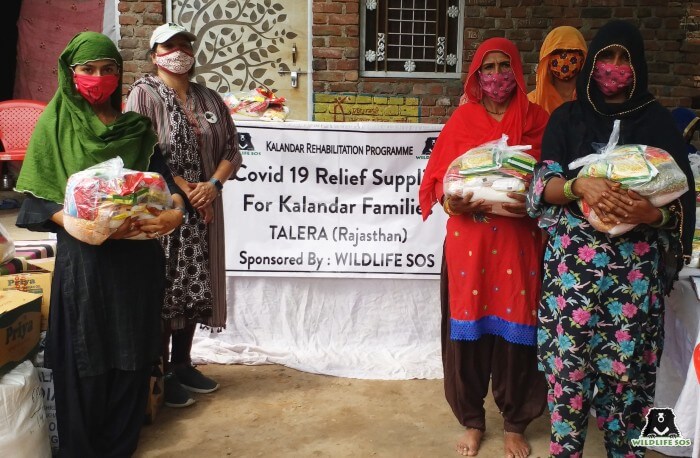 The relief kit supply was carried over a span of 10 days wherein the team visited each of the Kalandar settlements in Rajasthan and spoke to the residents who shared their plight. Out of the five villages that we work actively in, the food packets were distributed to a total of nearly 500 families, who benefited from the distribution drive.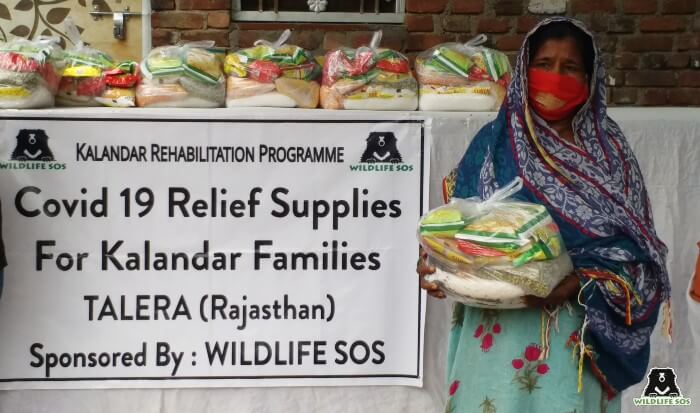 Wildlife SOS has also offered special training to women who are eager to learn stitching and embroidery to encourage them to start their own small business. Such skill development training plays an important role in empowering the community thus allowing them a better chance at employment opportunities. The women of the Kalandar community were keen on learning the new skill, and you can read more about this here.