Despite belonging to one of the most ancient bear lineages, little is known about the Himalayan Brown bear. These bears occupy the remote mountainous terrains of the Himalayan range in India, Pakistan, Afghanistan, China, and Nepal, and so, they have long eluded researchers. Yet, what we do know about this mysterious creature is that anthropogenic pressures are slowly pushing them to the brink of extinction.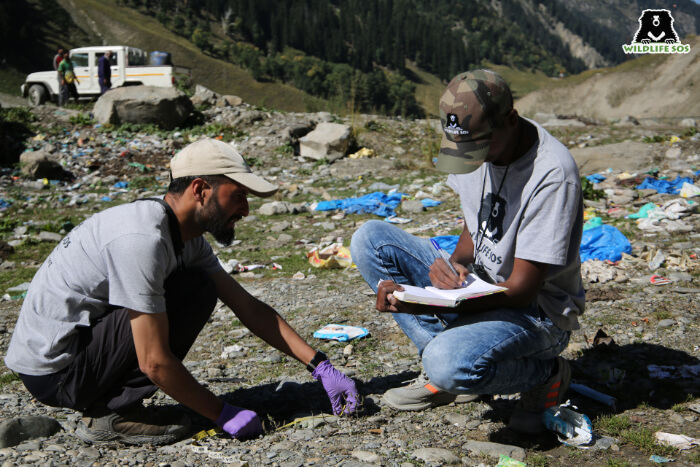 Determined to collate information on this species, Wildlife SOS conducted a Himalayan Brown bear survey in Kashmir. Authorised by the J&K Wildlife Protection Department, the survey was conducted between July 2021 and October 2021, and has been a monumental step towards conserving the Himalayan Brown bear. The study was conducted to assess the anthropogenic pressure on Brown bear habitat, evaluate and mitigate Brown bear-human conflict, and the dependence and habituation of Brown bears on garbage dumps. The official report titled "Himalayan Brown Bear (Ursus arctos isabellinus) Ecological and Human-Bear Conflict Investigation In Kashmir With Special Reference To Bear Habituation To Garbage Dumps In The Central Wildlife Division" was recently released.
The findings of the report are groundbreaking, revealing not only pivotal details about the Himalayan Brown bear but also about the plight of Kashmir's largest mammal. Due to the remote terrains they occupied, the Himalayan Brown bear was a rare sight for the last two decades. Recently, however, the Brown bears have increasingly come into the purview of humans as they venture into lower altitudes in search of food.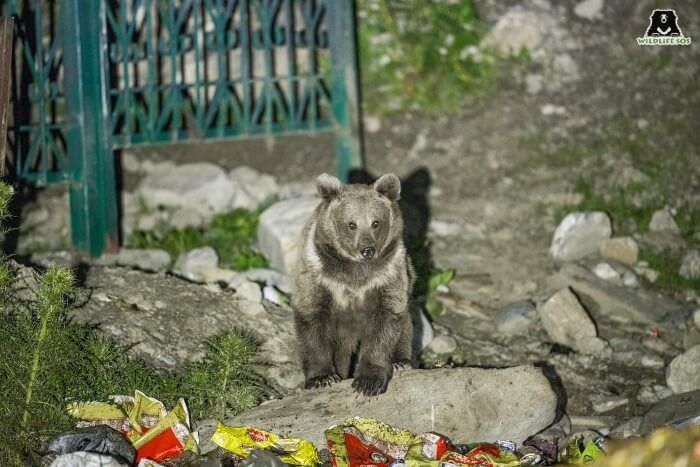 The most riveting and desolating finding in the report has been that much like their counterpart in YellowStone National Park, the Himalayan Brown bears too are raiding garbage, and are rapidly becoming accustomed to this. The Wildlife SOS team conducted an in-depth diet analysis of the Brown bear. This was done by studying scats of 408 Brown bears, the results of which revealed that 86 bears have excreted plastic carry bags, milk powder, and chocolate covers in their scats. Some scats even had remnants of glass! As much as 75% of all that Brown bears consume comes from garbage, which means that their frequency to scavenge garbage is much higher than eating wild plant matter, crops, and even hunted sheep.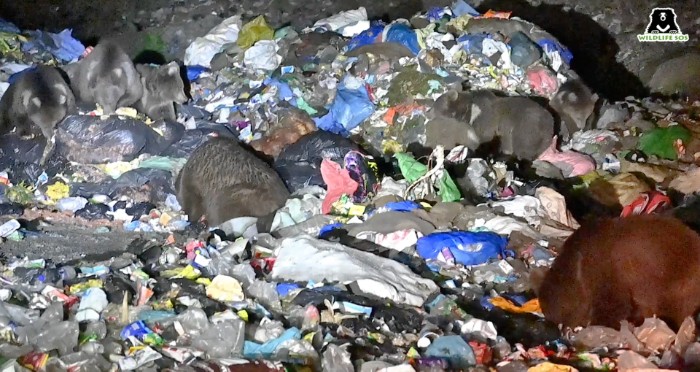 The findings from scat analysis were strengthened by data gathered from camera traps. Out of the 20,627 camera trap footage, 9,131 footage captured bone-chilling sequences of Brown bears foraging for food at garbage dumps. Their natural diet of fresh plants, insects and small mammals has been replaced by improperly disposed high-calorie foods, like the famous Indian Biryani!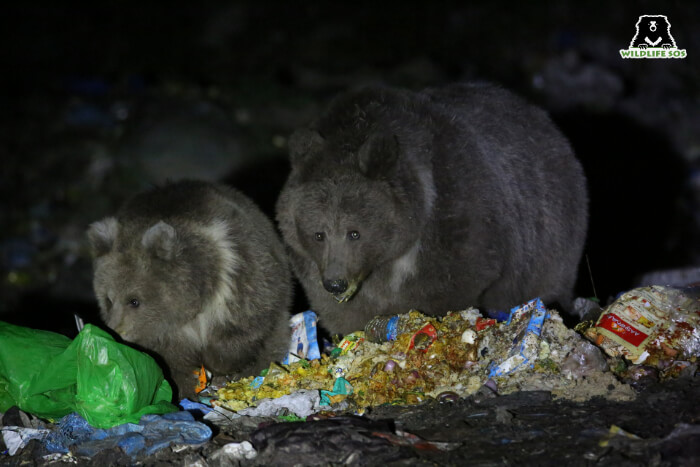 The Wildlife SOS team also identified certain hotspots where the bears raid garbage sites. These were sites in Sonmarg and at the famous pilgrimage and tourist destination, Amarnath camp. During the study period, the number of bears spotted at the Sonmarg garbage sites ranged from one to three every day! At the garbage site of Amarnath holy cave camp, 11 Brown bears had been observed. In both areas, the garbage was often not segregated into wet and dry waste, leaving an abundance of unhealthy choices for the Brown bears. Food items from waste can be harmful to the gastric intestinal structure of the Brown bear, leading to severe ailments and shortening their life span. Bears were not the only animals being lured by garbage: the research team also found evidence of other species like marmots and the elusive Asian ibex munching on trash. Such evidence points toward the alarming need to implement mitigation measures promptly.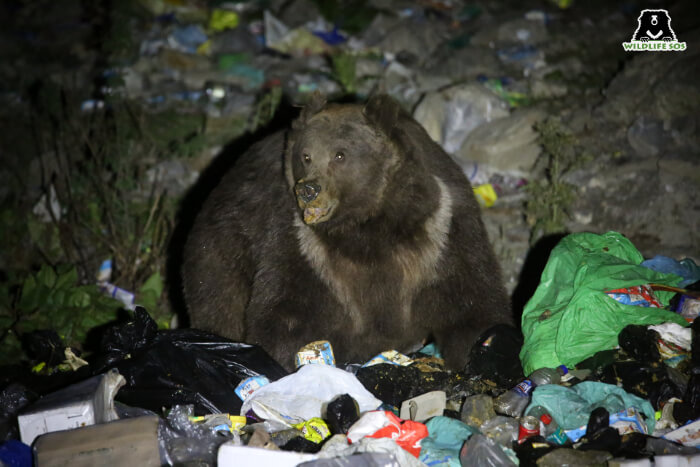 This newfound feeding behaviour of Himalayan Brown bears can be attributed to their habitat degradation brought about by development and construction activities, along with climate change. Herders are now venturing into higher altitudes to allow their cattle to graze. Thus, the Brown bear's natural foraging grounds are slowly depleting due to overgrazing by cattle. The Wildlife SOS research team conducted interviews with key stakeholders including shepherds, and with a map study, they found out that 83% of graziers were spread above 3,000-4,000 metres— an altitude where Brown bears and Snow leopards reside. This has not only endangered their habitat, but has also led to severe conflict. Between 2020 and 2021, 56 flock shepherds lost their livestock to Brown bears attacks. Shepherds have now resorted to keeping two or more dogs to protect their livestock during the night. These dogs bark and alert the shepherds in case a Brown bear is nearby and they sometimes even chase the bears away! However, there have been reports of killing of Brown bears by migratory graziers in order to reduce their livestock depredation in these regions.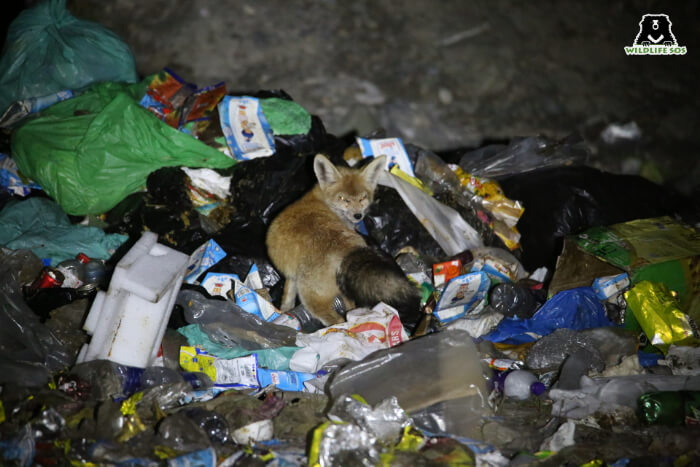 In summary, the Wildlife SOS team discovered multifaceted obstacles that recur while coexisting with the Brown bear. Through questionnaires and informal interviews, a total of 193 people were identified as having been directly or indirectly impacted by human-Brown bear conflict in the Central Wildlife Division of the Kashmir region. The team recorded the frequency, date, and time of these attacks. This data, along with the data gathered from direct observation, was used to map the intensity status of the human-bear interface through Google Earth and QGIS (Quantum Geographic Information System).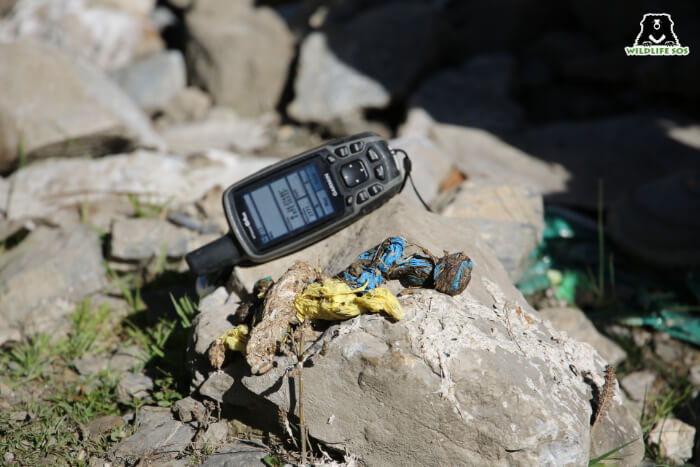 Many development projects in the region are also influencing the prevailing scenario. For example, a proposed township project between the Sonmarg and Baltal region was recognised as a potential threat to Brown bears since it would largely occupy their prime habitat. The government has proposed two tunnel routes between Srinagar and Leh that could help minimise Brown bear conflict! The existing route here is considered to be one of the most dangerous stretches to drive on in the world because they are prone to avalanches. Moreover, roads here bifurcate habitats of various wildlife species. The proposed tunnels aim to minimise human-animal interaction with regard to road accidents and vehicular traffic.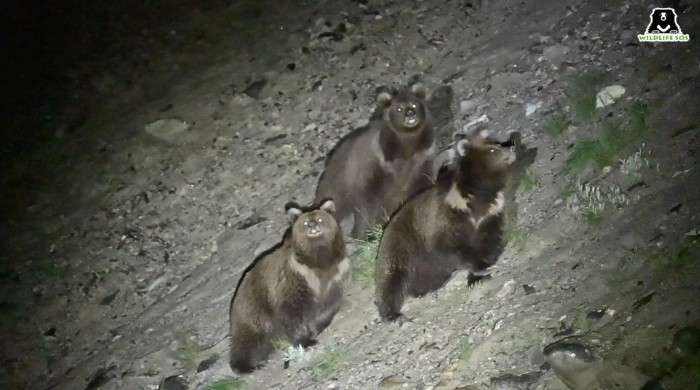 The team also found vital information about Himalayan Brown bears that was previously unknown. Utilising the random encounter model to estimate animal density with the help of camera traps, the Brown bear density at Thajwas Wildlife Sanctuary was found to be 1.5/km². The rate at which bear signs — such as scats, tracks and feeding signs — were encountered was 0.12/km, with signs recorded only in the North-Western Region (Sarbal) and the Eastern part (Amarnath) region.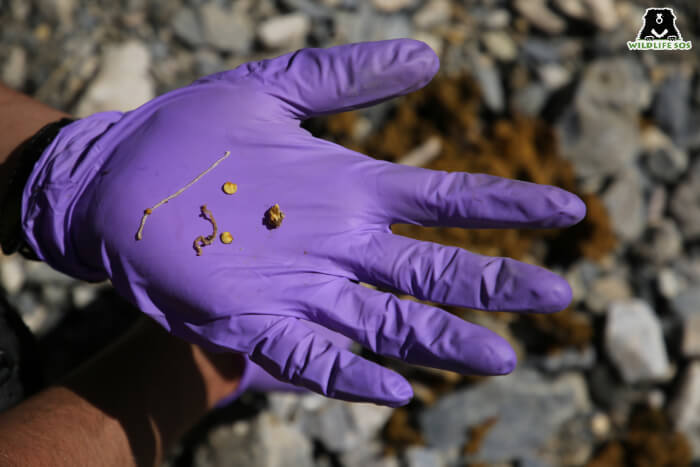 Having learned about Brown bears in the region, the Wildlife SOS team submitted a list of recommendations to the J&K Development Authority and the Tourism Board, among other stakeholders. Some significant recommendations included creating proper waste disposal management, locating garbage dumps far away from human habitation, securing the perimeter of garbage sites with chain link mesh, and providing bear-proof garbage bins. Banning pet jars and plastic covers were also suggested, along with making eco-friendly bags compulsory.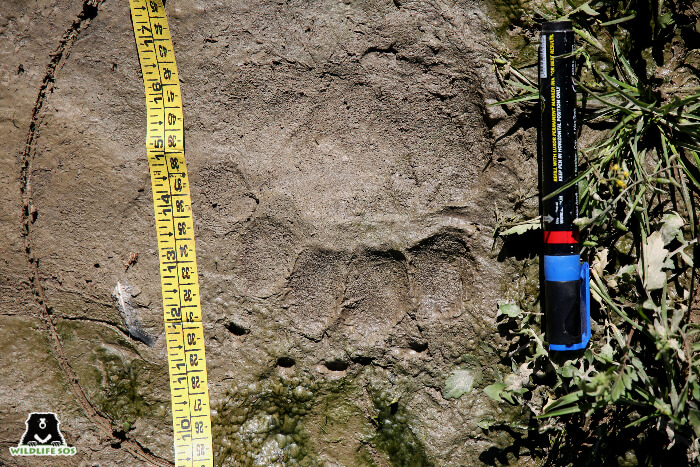 The research for this pioneering report would not have been possible without the support of the Wildlife Protection Department that assisted Wildlife SOS at every step. The survey has broadened the possibility of living peacefully with Kashmir's largest mammal, the Himalayan Brown bear.
To read the full report, click here.