Wildlife trade is certainly one of the biggest threats to the survival of species across the world today. In India, such trends have escalated in recent years due to the burgeoning demand of 'exotic' animals in the pet trade industry as well as of animal body parts and by-products like tiger pelts and tiger bones, rhino horns, pangolin scales, mongoose hair etc. in international black markets. However, a part of this problem is also rooted much closer to home.
Fuelled by religious myths and superstitious beliefs, countless wild animals have fallen prey to domestic wildlife trade in recent times. In one such incident, the Wildlife SOS-GSPCA (Gujarat Society for Prevention of Cruelty to Animals) team & the Vadodara Wildlife Division rescued an Indian Hedgehog from the clutches of traffickers in Gujarat.
Our team had been gathering invaluable intelligence on poachers and wildlife trade in the state over the course of several months. Their efforts finally paid off when they received intel about a local group who were in possession of an Indian hedgehog.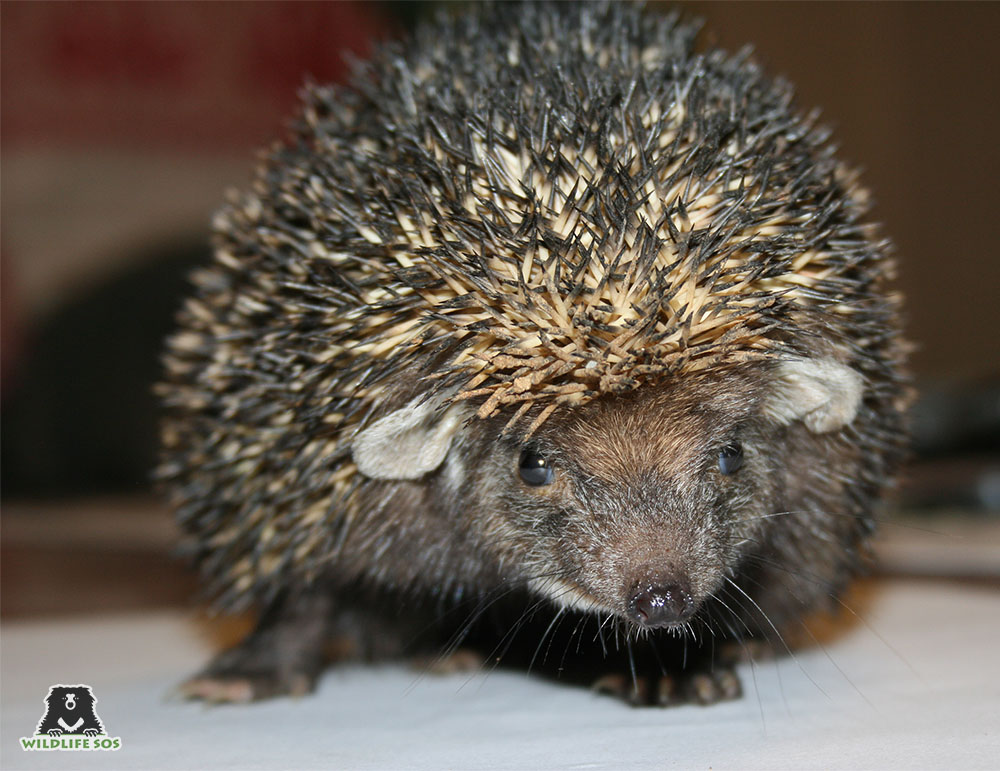 The information was immediately passed on to the Vadodara Wildlife Division so legal action could be taken against the perpetrators. A covert operation was set in motion and our team made initial contact with the traffickers by posing as potential buyers over the phone. They struck up a deal to meet up in a village located a few kilometres from Vadodara city.
The operation took a dramatic turn when the armed traffickers threatened the undercover operatives and attempted to flee from the location. However, the rescue team arrived with police back up and intercepted the situation. Five perpetrators were arrested and one live hedgehog weighing over 1kg was seized. A case has been filed against them under various sections of the Wildlife Protection Act, 1972. In fact, they are suspected to be part of a wildlife trafficking syndicate operation out of Gujarat. Poaching and possession of protected wildlife and illegal trade of body parts is a criminal offence which is non bailable. If convicted the accused could be jailed for up to 7 years.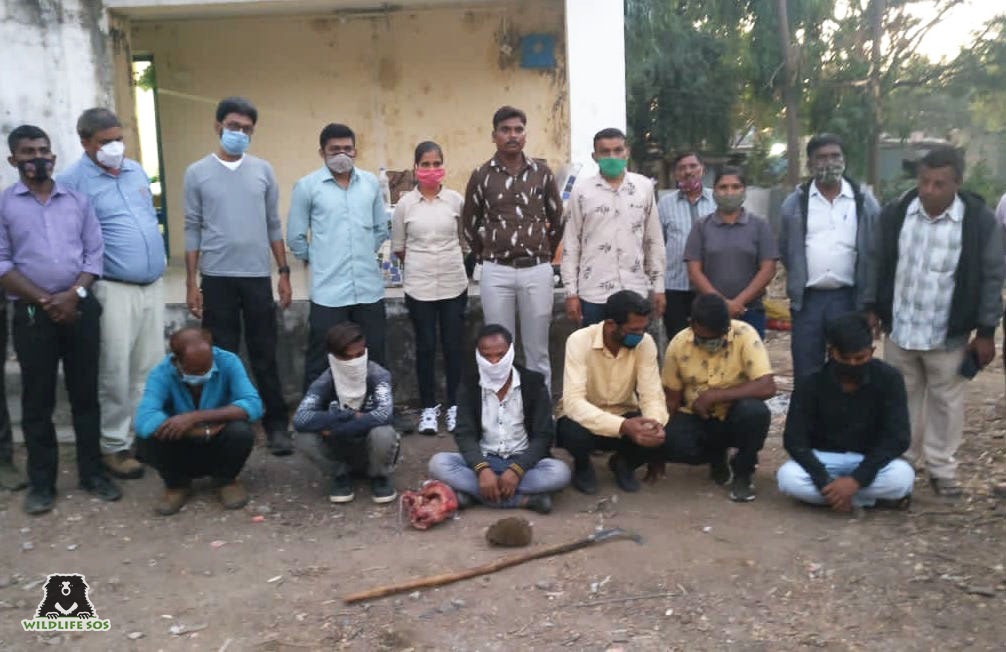 In India, hedgehogs are hunted locally for their meat as well as for medicinal purposes on account of various superstitious myths and beliefs attributed to them. They are also kept as exotic pets and used in black magic rituals.
The Indian hedgehog (Paraechinus micropus) is native to India and Pakistan. Spine covers their dorsal skin and part of the sides and as a defense mechanism they curl up into a ball to protect themselves from predators. The species is nocturnal and lives mainly in burrows near shrubs and bushes. They feed primarily on insects such as beetles, small vertebrates, scorpions and eggs of ground-nesting birds.
Last year, the Wildlife SOS-GSPCA team assisted the Vadodara Wildlife Division in conducting a series of raids. They successfully seized over 40 illegal 'house pets' including Indian Star Tortoises, Rose-Ringed Parakeets & Alexandrine Parakeets in Vadodara, Gujarat.
Wildlife SOS assists enforcement agencies like the Forest Department, Police, STF, WCCB, DRI, CBI etc. by gathering and relaying valuable intelligence pertaining to wildlife trafficking and crimes.