Surrounded by lush green forests, hilly terrains and home to some unique wildlife species, the Bannerghatta Biological Park is indeed an ecologically rich reserve. Last week, the team at Wildlife SOS' Bannerghatta Bear Rescue Centre hosted an awareness program for a group of 50 students from BVM Global School, Begur.
The students accompanied by their teachers, were brimming with excitement as they made their way through the paved pathway leading to the Jungle Lodge for a fun, interactive program with the BBRC team. They sat through an orientation session with our staff who explained to them the work Wildlife SOS does and told them about the wonderful animals they were a part of our rescue facilities across the country.
This was followed by a presentation that addressed the issue of occasional man-animal conflicts that take place in the surrounding areas and ways of avoiding and tackling such situations. We also had the opportunity of screening 'The Last Dance', a BBC documentary based on how Wildlife SOS played a pivotal role in eradicating the inhumane practise of poaching sloth bear cubs from the wild and training them by barbaric means to become 'dancing bear' for tourists.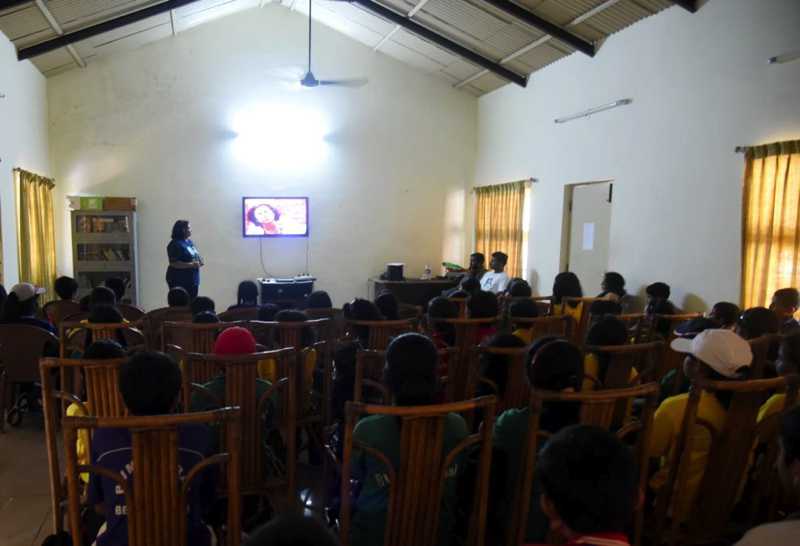 Karnataka has a rich population of sloth bears that have been living and breeding peacefully in their natural habitat, however, over the years, due to increasing human encroachment and habitat modification their population in the wild is threatened, putting them under the IUCN list of Vulnerable species. In fact, some of the wild bears under our care at BBRC have been rescued from such conflict situations. Therefore, the primary focus of this program was to educate the students about conservation ethics and the measures that can be taken to mitigate such encounters in the area.
The children were awe-struck and seemed keen to learn as much as they could from the experts at the centre, with the curious wildlife enthusiasts in the making, raising interesting questions and engaging our team in a lively discussion about dancing bears, captive elephants and the awareness work being done by our organisation to help eliminate animal cruelty.
By the end of the program, the youngsters had not only had a fun-filled but also a very valuable experience and they even promised to do their best in conserving nature and not encouraging circuses who use animals for public display.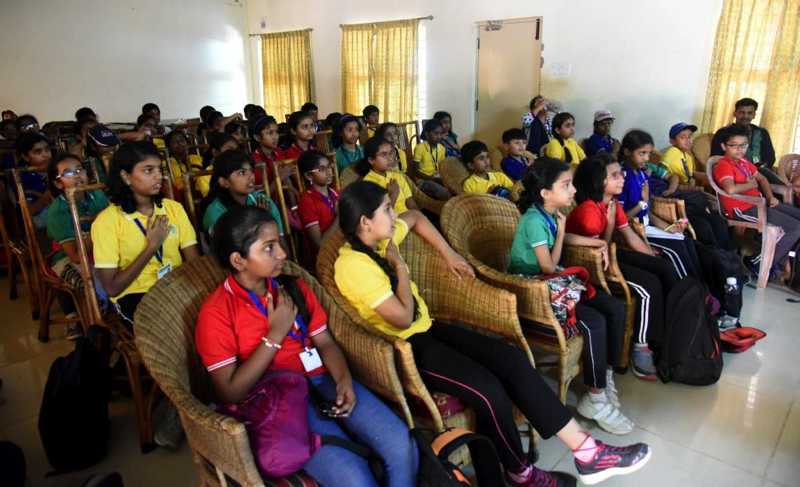 The Bannerghatta Bear Rescue Centre has been instrumental in rescuing and providing life-time care for over a hundred Sloth Bears rescued from the Dancing Bear trade; from poaching, and Human-Bear conflict situations. With additional retiring dens built and the much required renovations made to the existing dens, the Bannerghatta Bear Rescue Centre currently holds 81 rescued Sloth Bears amidst the lush greens and rocks of the dry-deciduous Bannerghatta Biological Park, making it the second largest rescue centre for Sloth Bears in India.