If we ask ourselves what is conservation, we might be in a dilemma as to whether it means preservation or careful use of natural resources. When it comes to wildlife conservation it might just be best to preserve the home of wildlife, i.e the forests itself. According to a report, populations of mammals, birds, reptiles and amphibians have experienced an alarming 68% decline since 1970. And this warrants quick action, without any delay.
One way of taking action can be seen as when the US State Department had declared December 4, 2012 as the first ever Wildlife Conservation Day. But nine years later, we still see so many wildlife species facing the threat of elimination even today. World Wildlife Conservation Day is a remarkable beginning but we need to go beyond earmarking just one day and think about it every day if possible.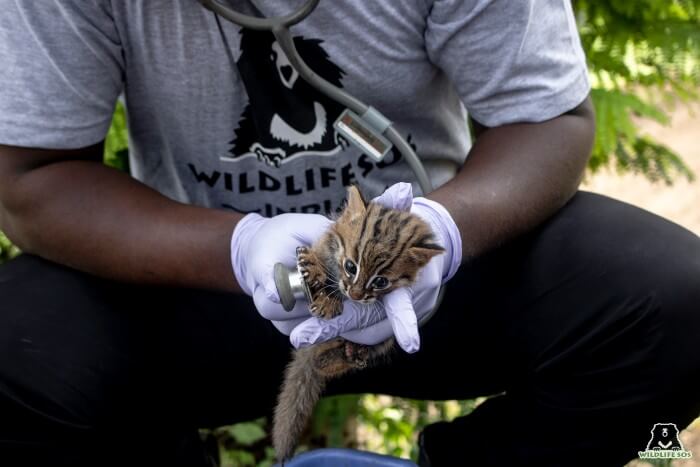 Sure India has taken huge strides in wildlife conservation beginning with Project Tiger and Project Elephant in the early 1970s. Even world over, keystone species have been the kernel when it comes to conservation and these are usually 'large' or 'majestic' animals. As a result, lesser known species have unfortunately not received that much attention despite playing important roles in our ecosystem. For instance, the world was not even aware about Pangolins until very recently. Pangolins are believed to be the world's most trafficked mammal (for their scales and meat). Although today there is more talk about their conservation than before, they still face a huge crisis.
But we are not at all suggesting that the animals which have been given more importance due to the threats that they have faced, should not have been focused on. Had that not happened, Tiger population in India wouldn't have bounced back to what it is now, and India's impeccable Tiger census wouldn't have earned global accolades. India can also boast about having one of the most stringent laws on wildlife crime – the Wildlife Protection Act, 1972.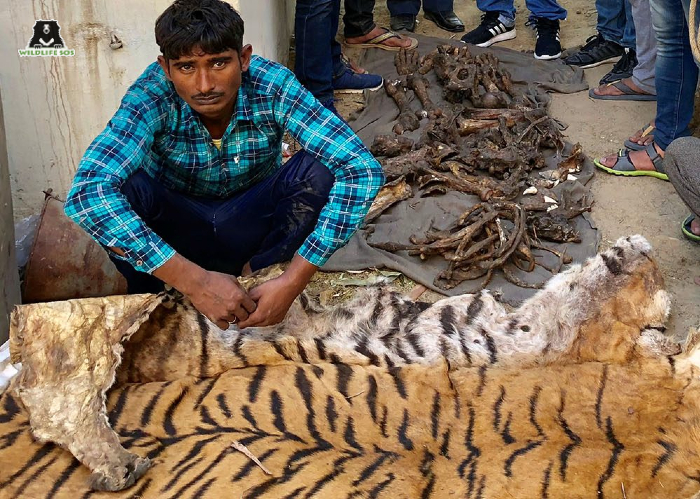 Having said all that, there is also a need to streamline attention toward lesser known or lesser threatened species because wildlife conservation essentially encompasses all life which is wild.
Despite all this gloom, there are still lessons to be learnt, and people are working to conserve and protect lesser known species. Conservation efforts for animals such as the Grey Slender Loris in Bangalore, Lion-Tailed Macaques in Western Ghats, Dugongs in Gulf of Mannar & Palk Bay, and Indian Wolves in the Deccan plateau show that there is an urge to invest more resources to research on lesser known species.
We too, at Wildlife SOS, believe in the philosophy that all life is precious and we try our best to attend to rescue calls for any animal. For instance, our Jammu & Kashmir Bear Rescue Centres have worked a lot to conserve Himalayan Brown Bears and Asiatic Black Bears (Moon Bears), as well as rescued snakes, leopards and birds from intense conflict situations. Our Rapid Response Units have shown us time and again how important a rescue call is to them, because they've jumped into action with equal urgency, irrespective of which animal it is.
Not only that, our team in Kashmir very recently conducted a census to determine the current population status of the Kashmir stag or Hangul. This unique deer species was declared "critically endangered" by IUCN and has been awarded the highest protection by Indian law under the Schedule I of the Wildlife Protection Act, 1972, similar to the tiger, rhinoceros and the Asian elephant!
India is home to two species of pangolins – the Indian pangolin (listed as Endangered) and the Chinese pangolin (listed as Critically endangered). The pangolin is protected under the Convention on International Trade in Endangered Species of Wild Flora and Fauna (CITES). Despite having such stringent laws in place, these animals continue to be illegally hunted and their body parts used in traditional Chinese medicine. Wildlife SOS works towards the protection of threatened species like pangolins by spreading awareness and also conducting rescues from conflict situations and wildlife traffickers. Additionally, Wildlife SOS has also worked for the conservation of animals such as Gharials, Mugger crocodile, Egyptian vultures, Indian star tortoises, and Spotted pond turtles etc.
To sum it all up, this World Wildlife Conservation Day we are trying to start a discussion about wildlife conservation with an emphasis on the lesser-known endangered species found in our country. After all, a thing begun is half done.