Forest Department officials from Shahpur and Vanprashikshan, located in Jalna district in the Aurangabad Division, visited the Manikdoh Leopard Rescue Centre (MLRC) for a training and conservation workshop earlier this month. Wildlife SOS often collaborates with various state forest departments to conduct rescue operations and training programs, to effectively work towards the protection of wildlife in India.
The conservation workshop was held in two sessions. The first session, held in the morning was attended by 90 forest officials from Shahpur, whereas, the second session in the evening consisted of 104 participants from Vanprashikshan. The workshop was led by Dr. Nikhil Bangar, who spoke about the various practices incorporated at Manikdoh Leopard Rescue Centre for the care and management of our resident leopards.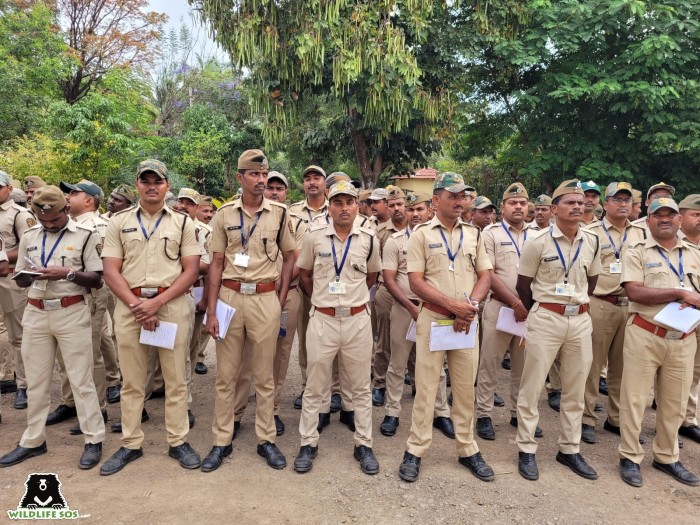 This was followed by a tour of the centre where the forest officers were shown the leopard enclosures and the various types of equipment used during leopard rescues. The rescue and treatment of leopards require highly specialized equipment which our team has on standby at all times, as such operations can be quite sudden and unpredictable.
During the conservation workshop, Dr. Bangar talked about the various management practices undertaken for the care of leopards at MLRC and walked them through the medical equipment regularly used in treatments like laser therapy kit, portable x-ray machine, anesthesia kit etc.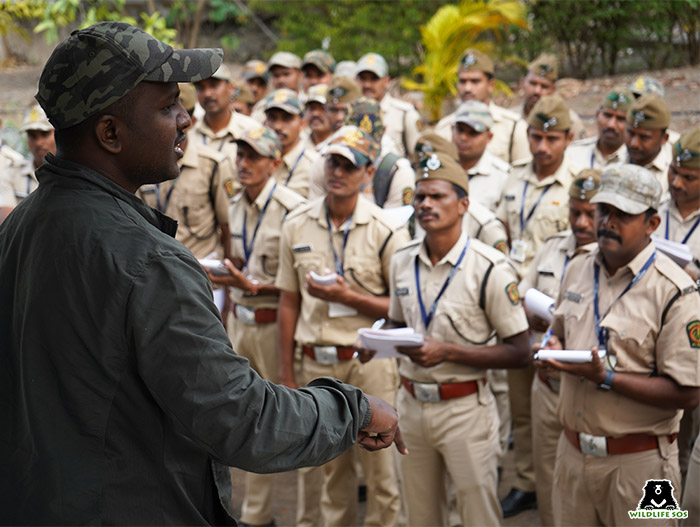 He stressed upon the importance of enrichments for keeping the leopards mentally and physically stimulated. Each leopard has different enclosures as their needs are different. For leopards with physical disabilities such as Shivani who have lost a limb at a young age and Vitthal who's right paw was severed by a metal snare, the enrichments are closer to the ground so they are easier for them to access. Hence, the specialized needs of each leopard are kept in mind while building their enrichments. Dr. Bangar also emphasized on the specialised geriatric care which is essential for our senior leopards.
It is important to continue conducting more conservation workshops for knowledge-sharing on matters of leopard care and rehabilitation in India.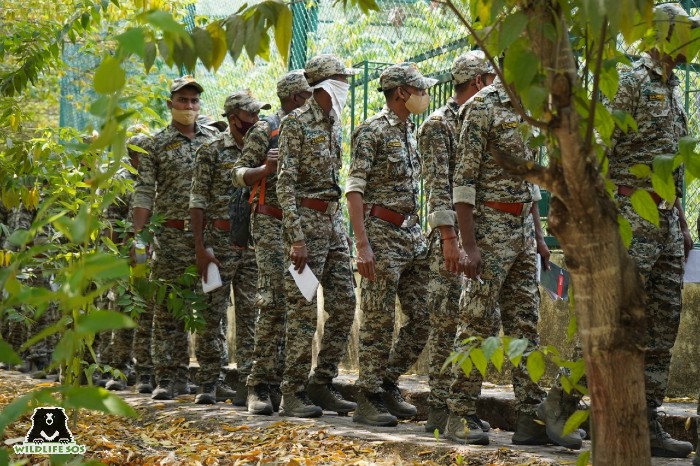 With shrinking habitats and increasing human-leopard conflicts, Wildlife SOS regularly encounters cases of leopards wandering into urban areas or falling into uncovered wells. You can support our conservation efforts by signing our petition to cover open wells.