At the crack of dawn, a farmer in Otur of Pune district, Maharashtra, wakes up to do his daily chores. As he is about to run the motor pump on his well to water his crops, the sound of splashing water catches his attention. Curiosity peaked, he glances over the tethering edge of the well. As there are no protective walls around the well, the farmer has to be careful while looking in. To his shock, he finds a drowning leopard, fighting to stay alive within the 70-feet deep well.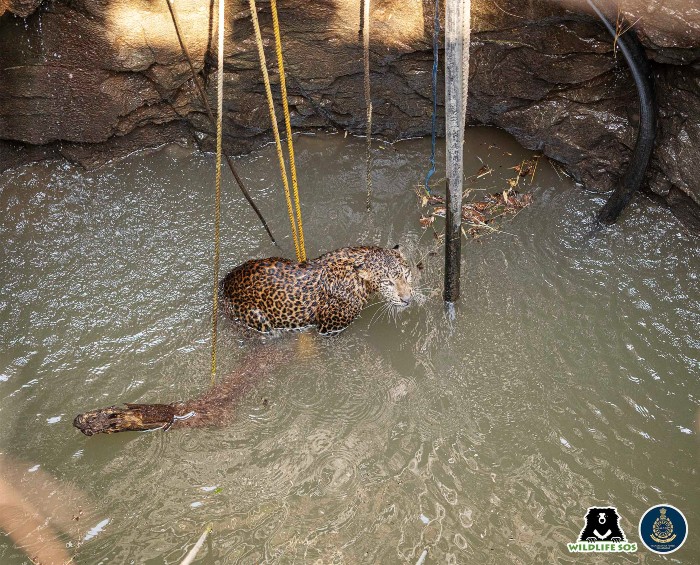 The leopard, later identified as a four-year-old female, was absolutely exhausted after swimming continuously to stay afloat in the well. The leopard might have been trapped in the well from anywhere close to the last few hours to the entire night.
Leopard sightings are quite common in the Otur area and the local residents are no strangers to such encounters.
The Forest Department and the Wildlife SOS team operating out of the Manikdoh Leopard Rescue Center in Junnar rushed to the spot as soon as they heard about the feline in distress. Immediately, a sturdy log with ropes tied to its ends was lowered down the well for the feline to hold onto for support till help arrived.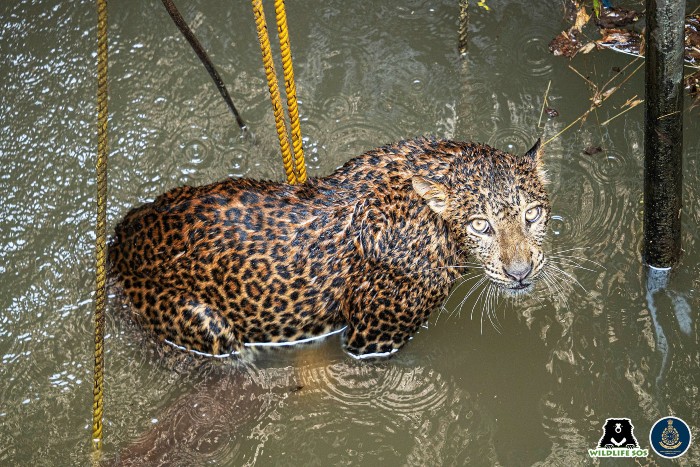 A three-member rescue team, led by Wildlife SOS Veterinary Assistant, Mahendra Dhore, had come prepared with the necessary equipment such as the trap cage for extracting and transporting the leopard. With the help of forest officers and villagers, the team lowered the trap cage into the well. After some initial hesitation, the leopard clambered onto it, sensing that it was the only way to escape this perilous situation.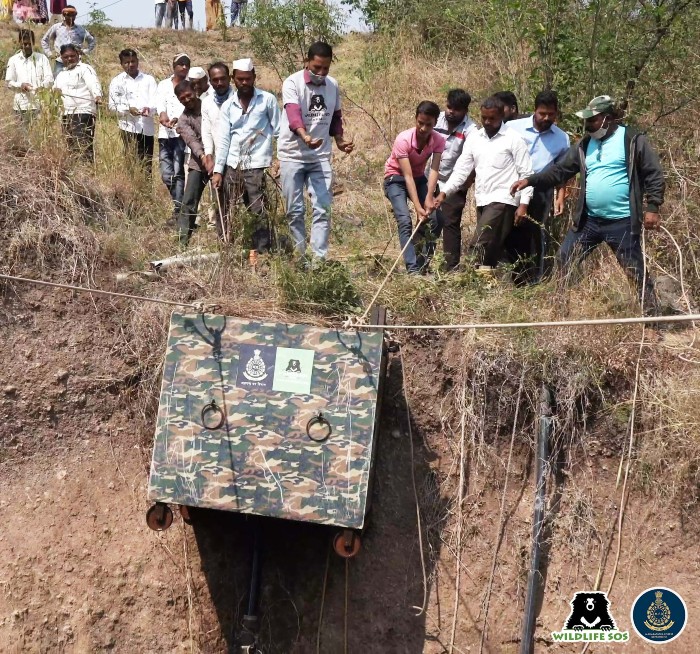 Once the team safely pulled the leopard out of the well, they transported her to Manikdoh Leopard Rescue Centre. The veterinary team at Wildlife SOS will be keeping the leopard under observation for a few days to make sure that her condition is stable. After they deem her completely healthy, she will be released back into the wild.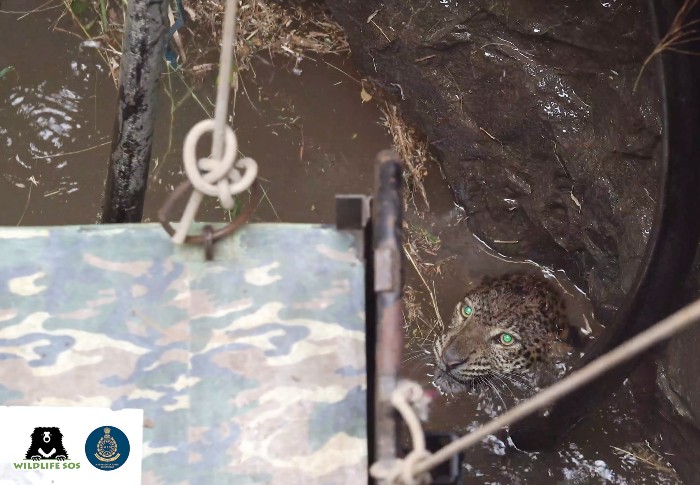 At Wildlife SOS, we aim to make more people aware of the threat of open wells. The Wildlife SOS team has rescued a large variety of animals from open wells, such as leopards, crocodiles, nilgais, civet cats, hyenas, sloth bears etc.
Though covering these wells is only a short-term solution to the larger problem of animals entering urban areas, it is an important step to protecting the lives of these animals.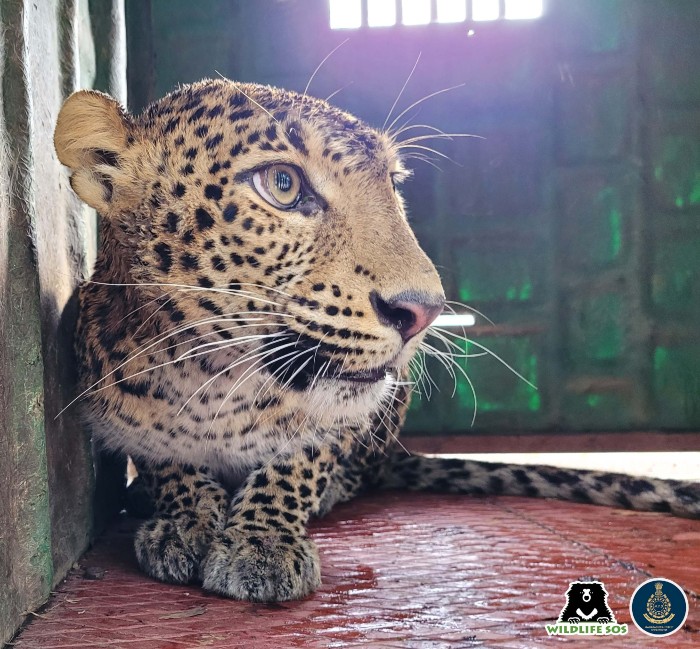 Wells in most villages remain exposed due to a lack of proper covers or boundary walls. It is not just leopards, a species protected under Schedule I of the Wildlife (Protection) Act 1972, that are vulnerable to these open wells, but also several other species that may fall in accidentally, with potentially fatal results. Wildlife SOS is in the process of working with farmers and the Forest Department to cover open wells in Maharashtra to prevent such accidents from occurring.
You too can be a part of the change by donating to this effort: https://give.wildlifesos.org