Imagine you work in a car manufacturing facility and one fine day, a wild cat decides to give you a visit. Sounds like fiction? Except, it's all real. In a completely unexpected scenario, a leopard strolled into the Mercedes-Benz India factory in Chakan, located in Pune district of Maharashtra. This situation was quite unique in itself since it was the first recorded incident in Chakan of a leopard straying into an industrial premise.
The leopard's visit left the plant closed for almost six hours but timely intervention by Wildlife SOS and the State Forest Department ensured that neither parties were hurt or injured. The panic-stricken employees, on spotting the leopard, quickly alerted the Forest Department who in turn, informed Wildlife SOS for assistance. The Wildlife SOS team operating out of the Manikdoh Leopard Rescue Centre drove nearly 70 km to reach the Mercedes-Benz plant. A four-member team from the Wildlife SOS Rapid Response unit led by the NGO's veterinary officers, Dr. Nikhil Bangar and Dr. Shubham Patil carried out the rescue operation, along with the Forest officials.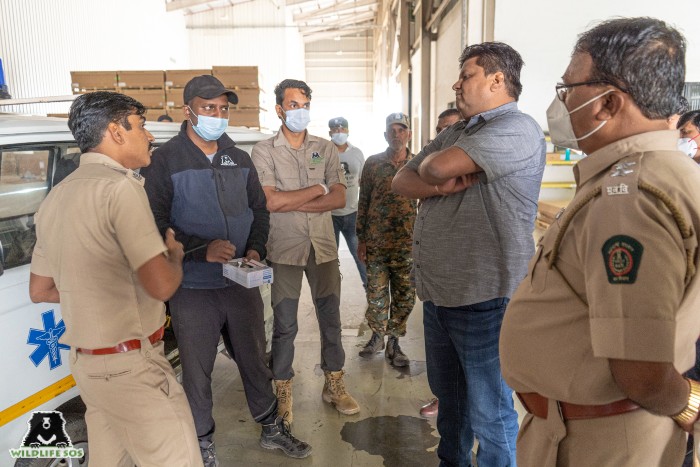 Estimated to be a 3-year-old male, the big cat was found in the manufacturing unit. After spotting the feline, the team first secured the entire area. Thereafter, following all safety protocols, Dr. Nikhil tranquilised the leopard from a safe distance in what was a successful rescue which lasted four hours. This was followed by a quick, on-the-spot assessment of the leopard after which it was carefully shifted into a transportation carrier.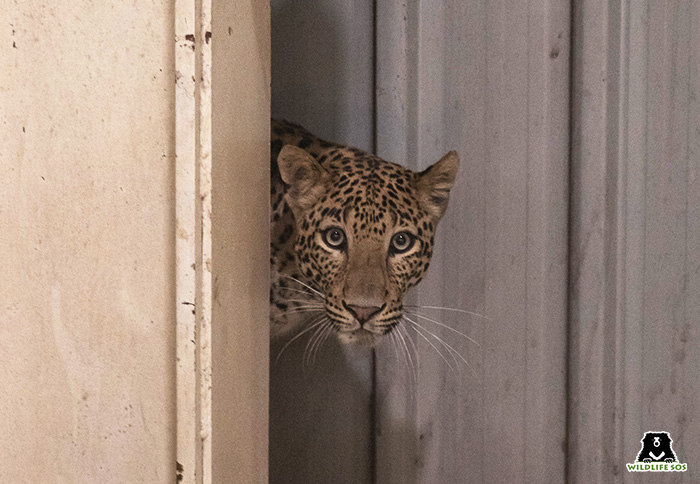 On examining the leopard further, it was found that the feline had not sustained any injuries and was fit to be released back into the wild. It is still not confirmed how the leopard strayed into the factory. But the estimate is that since the adjoining areas are surrounded by forest patches, the leopard might have ventured from there. Due to rapid habitat loss, leopards of Maharashtra are being forced to venture into human-dominated areas. Our team is trained to ensure that such situations are handled with the utmost caution, keeping in mind the safety of the leopard as well as humans.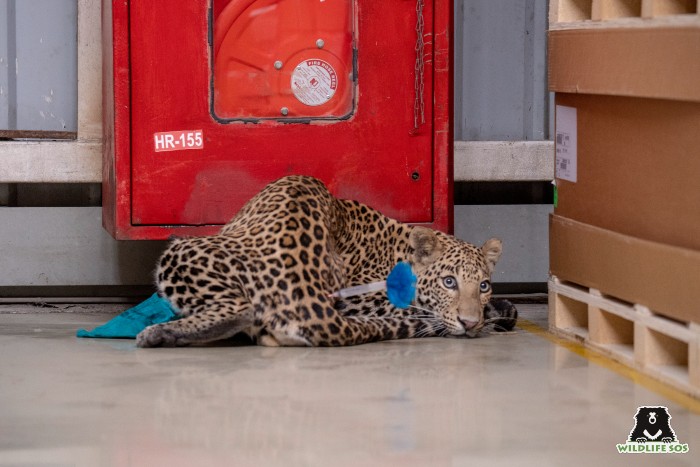 Maharashtra has one of the highest densities of leopards, not just in India but in the world. This brings these big cats at crossroads with humans and hence, leopard-human interactions are extremely frequent in this state. But these conflicts are caused not just because of the number of leopards present. Instead, factors such as rapid urbanisation and ever-growing needs have caused wildlife habitats to shrink, including the leopards. These anthropogenic activities have caused wildlife and their natural habitats to be exploited and degraded, respectively.
As forests are encroached by human settlements, the residents of this wild environment are pushed to the edge of these same settlements, giving rise to human-wildlife conflicts. Additionally, factors such as a decrease in their natural prey may also force the leopards to venture into human settlements in search of easy prey. Wildlife SOS works extensively across Maharashtra to mitigate these conflicts by sensitising the masses through awareness programs and workshops. By learning avoidance behaviour and alerting the respective authorities, such as in this rescue, conflict can be tackled successfully.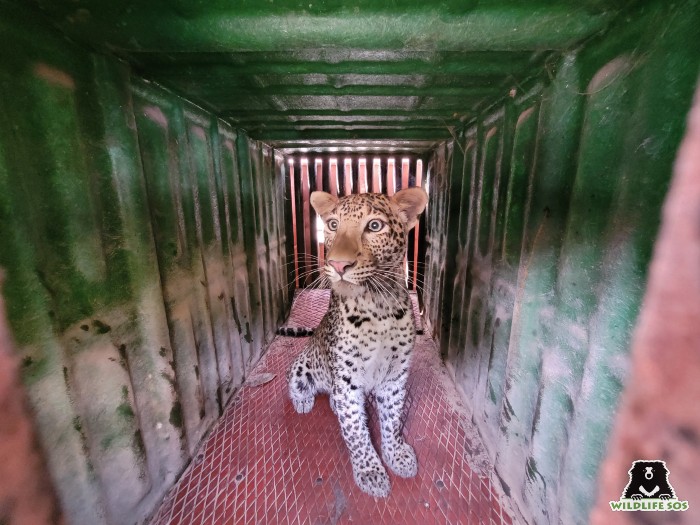 This rescue operation is a perfect example of combined efforts of all stakeholders – the people working at the factory, the Forest Department and Wildlife SOS itself. It is endeavours like these which will eventually help us tackle possible conflict scenarios in the future. Currently, Wildlife SOS is also trying to solve another major problem in India's villages – open wells. These wells pose a huge threat to wild animals and thus covering them is an immediate requirement. You can consider becoming a monthly donor to support this project and assist us in saving India's wildlife.