At Wildlife SOS, we're used to being surrounded by an amazing herd of elephants, but the end of January found us in the midst of a rather colourful group of painted fibreglass elephant statues as Wildlife SOS geared up for the 2016 edition of its Art for Elephants fundraiser at none other than the India Art Fair!
The India Art Fair, held annually, features the best of the Indian art world- with prominent painters, sculptors and galleries displaying their stellar collections alongside upcoming new talents and fascinating exhibits.
Nestled among the colourful stalls lined with everything from Picassos and Hussains to traditional art and stunning photography, was our stall- lined with rows of our exquisite collection of fibreglass elephant art.
The elephants, about a foot-high, were much smaller and more colourful than the ones we're used to, but they're supporting a great cause on their small, delicate shoulders. Proceeds from the sales of the artwork go to caring for our rescued elephants at our Mathura sanctuary, the Elephant Conservation and Care Centre.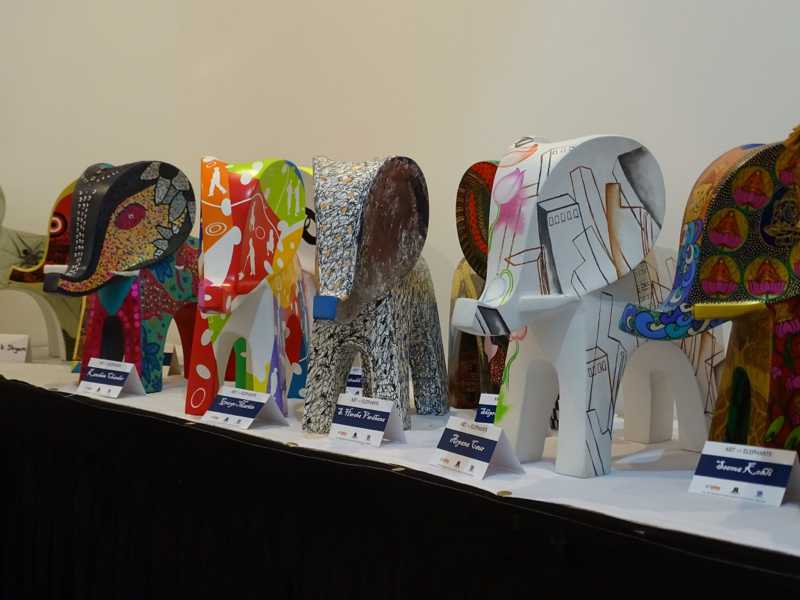 Artists whose colourful creative imagination found a place on our sculptures included Nagesh Goud, Farhad Hussain, Nayanaa Kanodia, Jogen Chowdhury, Anindita Bhattacharya and Megha Joshi among a host of other delightfully talented artists. Part of the collection included works in the traditional style by Gond tribal artists like Bhajju Shyam, Narmada Tekam, Venkat, Mayank Shyam and Durga Bai. Prominent Bollywood personalities like Amitabh Bachchan, Aamir Khan, Shahrukh Khan, Salman Khan and Akshay Kumar were also kind enough to lend an artistic hand, painting elephants to be sold to eager movie-buffs and fans.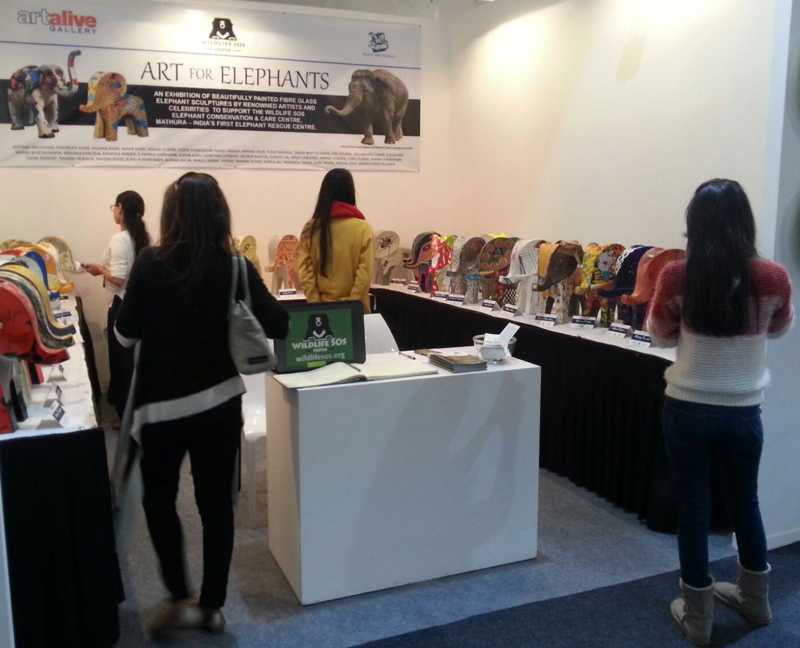 The event lasted four days- from the 28th of January till the last day of the month- and along with some generous funding for our amazing rescued elephants, we also managed to garner some attention for the plight of Asian elephants in captivity and got a lot of positive feedback and heartfelt encouragement from visitors to our stall!