On the occasion of World Elephant Day, Wildlife SOS was invited by Dr. C. R. Magesh from the National Museum of Natural History (NMNH) to participate in an event organised by NMNH in collaboration with the National Zoological Park, Delhi. Students of Delhi International School, Dwarka and Evergreen Public School also attended this session.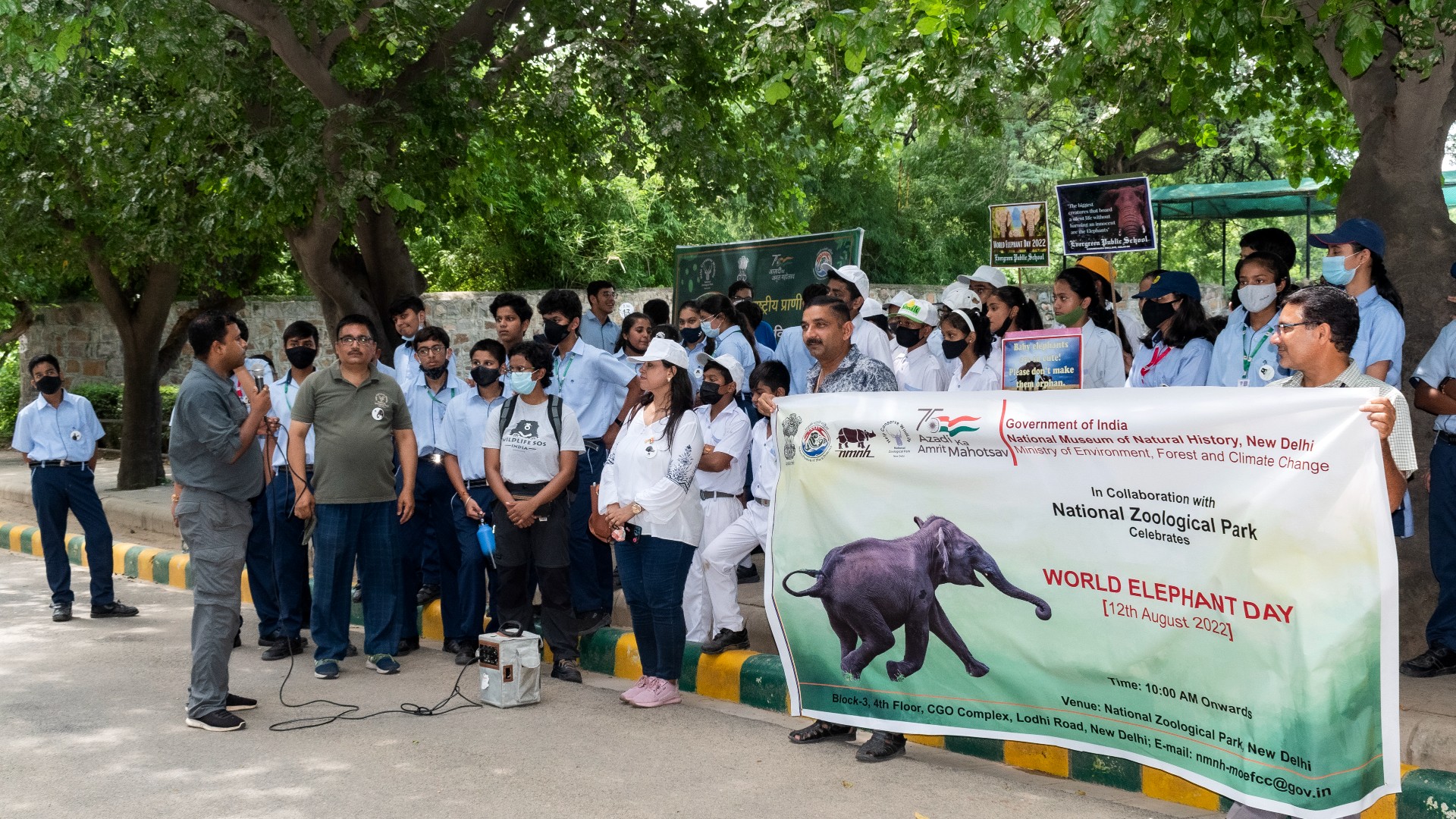 To commence the discussion, the students were briefly informed about the significance of World Elephant Day by the team at NMNH. Wildlife SOS distributed badges and the 'Refuse To Ride' brochure amongst the participants to create awareness about the plight of captive elephants in India. The students had created their own sign boards to hold up during their walk around the zoo premises. Once they reached the enclosure of Asian elephants, the elephant care team spoke to them about basic elephant physiology and shared the statistics on the elephant population in the wild.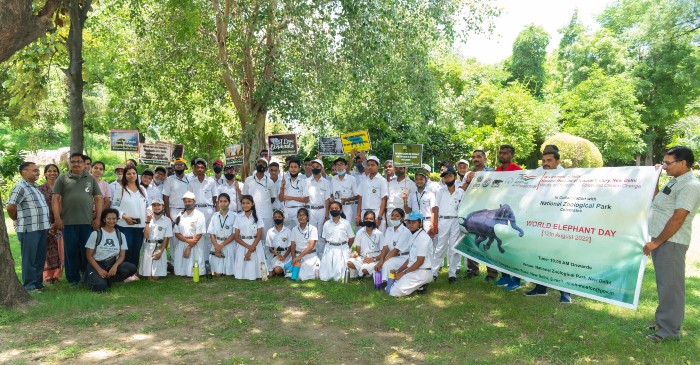 The team also conducted a short quiz with the students. They were asked about the number of elephants in the wild, why elephants were called "ecosystem engineers" and the difference between Asian and African elephants. The students enthusiastically participated, trying to answer every question that was posed to them. Once the quiz was over, the children watched as the zoo staff laid out an elaborate feast of fruits and vegetables for the Asian elephants. An exuberant reaction by the students followed as they witnessed the elephants eating their meal, but the staff was quick to inform the children of the correct etiquette to watch wild animals; which is to maintain complete silence.
After the feast was over, the students walked to the audio-visual room to watch some documentaries and videos on elephants. The education officer at the Delhi Zoo presented a session on elephant facts and about their feeding patterns, social behaviour, and physiology.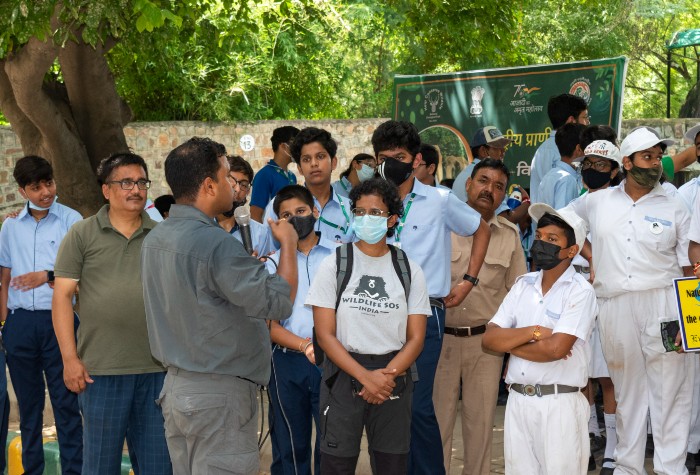 Later, Malavika Jayachandran, Public Relations Associate – Wildlife SOS, shared the 'Refuse To Ride' video made by Wildlife SOS and encouraged the students not to interact with elephants being exploited in the tourism industry. She informed the audience on how the elephants who are used for tourism often live in abusive conditions with minimal nourishment and negligible healthcare.
To help us create awareness on the plight of elephants in the tourism industry, sign and share our petition at refusetoride.org