Today, more than ever, our lives are saturated with media. Guiding our way through life, mass media has become an integral and powerful source of information. Whether it may be through films, TV shows, or videos, mass media has a long history of influencing and informing people's behaviour, sometimes for the better, but often with a negative impact. One aspect of the media's influence that we are going to bring up here is its representation of wild animals and its negative impact on their lives.
Based on representations in the audio-visual medium, a society's attitude towards viewing certain animals is carefully moulded. For urban dwellers thriving amidst the concrete jungles of a modernising world, their first encounter with a wild animal is often through the visual medium. These encounters influence our behaviours towards the natural world and become an integral source of education and awareness. In this context, a casual "Netflix and Chill" session has the potential of influencing how and what we know about the world around us, specifically the wild world. In this context, the lifestyles of the affluent section of the society have a more far-reaching outcome on animals than we can imagine.
Two recent series featured on Netflix, one of the most popular streaming platforms of the era, risk negatively influencing people's perception of the wild world.
The first of them, named the 'Fabulous Lives of Bollywood Wives', portrays a poignant wildlife conservation issue in a trivial manner. In an Instagram post shared by Netflix India as part of the promotions for the show's upcoming 2nd season, we get to see the four ladies venturing out for an animal safari. What is worrisome in the clip is their reaction to spotting a leopard sitting on a rock. The four women start screaming and panicking while all of it is being filmed, thereby disturbing the natural environment of the leopard. Moreover, to add a dramatic element, the editors of the show have inserted a loud roaring sound as the leopard merely yawns. It might have been a cheap marketing strategy or to add humour to the situation, but it portrays the wrong message to its viewers. It promotes unethical behaviour such as yelling in a space created to provide a safe habitat for wild animals. The dramatisation through the roar further misrepresents the leopard as an aggressive and fear evoking animal.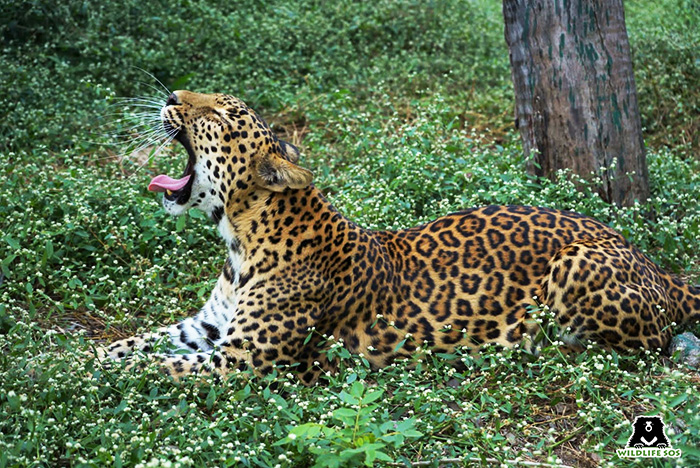 This is one side of wildlife tourism which should not be glamorised. Here it clearly reflects a lack of respect for the animal just being in its home, and also the fact that the human visitors are nothing more than guests. Nature and wildlife-based tourism, if used properly as a tool, can achieve remarkable results to further wildlife conservation efforts. Wildlife SOS plays its part and works hand-in-glove with the Responsible Tourism Society of India to promote ethical tourism. It believes in giving absolute respect to wild habitats and their inhabitants, without disturbing them in any manner.
While the 'Fabulous Lives of Bollywood Lives' raises questions about one aspect of wildlife conservation, the other one ignores a serious animal welfare topic. The second series which requires our attention is the popular reality show 'Indian Matchmaking', currently streaming on Netflix. The web series has been under much scrutiny when it comes to showing sensitivity to the plight of captive animals.
As the name suggests, the show is about finding potential suitors for marriage for seemingly young, educated and modern individuals. Yet, their utter disregard for the lives of animals showcases the lack of awareness amongst people about wildlife conservation, regardless of their strata in society.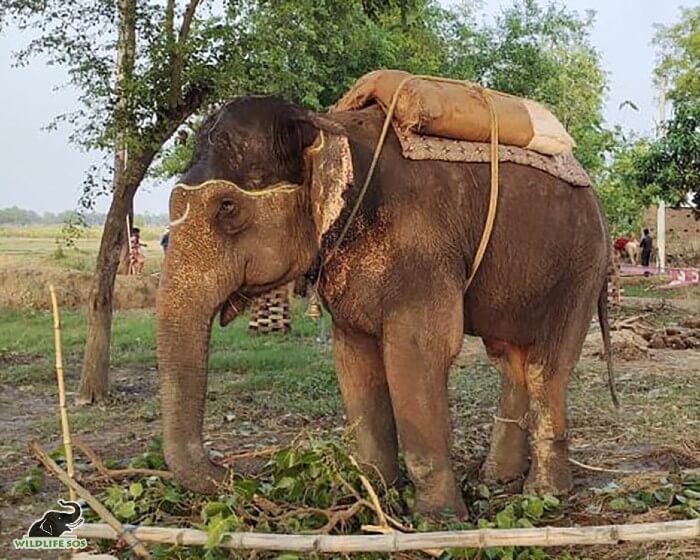 Season 2, Episode 6 of the series shows a grand wedding ceremony at a royal palace. Here the groom can be seen riding on an elephant, where the animal is adorned in floral decorations, colourful paint and heavy ornamentation, with a heavy saddle fitted on top of its back. Though it is a common sight at weddings in India, it masks the horror of what the elephants go through, because most of them are poached as calves from the wild and then made to work their entire life mercilessly. Through this process, a wild animal is made subservient to human will but it is the entire process that is all the more cruel and upsetting.
Royal weddings include elephants to showcase their wealth and status. It is this very mentality that elephants are representative of a family's class and status that gets these gentle giants entangled in a nasty social practice. These bruised elephants do not deserve to be in such an environment due to the loud sound of music and firecrackers. There always remains a chance that they can run amok due to the immense stress caused by the loud noises. These factors make it evident that elephants are not at all essential in a wedding ceremony, or any occasion for that matter.
Directly intertwined with these issues are our efforts to campaign against the riding of old and exploited elephants used in the tourism and wedding industry. Wildlife SOS has previously rescued and rehabilitated numerous elephants who were used as mere props meant for giving rides to tourists and walking in wedding processions or in royal weddings like the one shown in 'Indian Matchmaking'.
It is the year 2022 and the fact that we are still talking about such issues deeply reflects how much the society has failed to learn from the global pandemic and has gone back to its old habits. But we still have a chance to reverse this thought process. Sign our Refuse To Ride petition and help us free the abused and exploited elephants by highlighting their plight.