A wave of jubilation encapsulated the Wildlife SOS Field of Dreams as our dear Zara took firm steps to the next and most important part of her healing journey – introduction to her herd!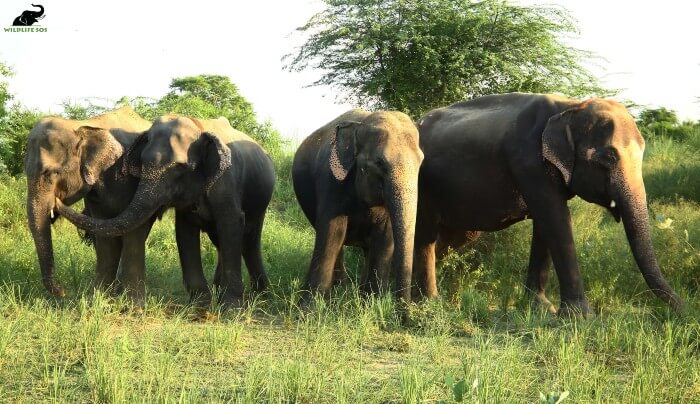 Zara has been making remarkable progress under our care and as time has passed, she has discovered her natural, playful side as she takes long walks along the Yamuna riverbank and enjoys taking mud baths in the rain. She continues to receive treatment for her toenail abscesses, the chronic wound on her shoulder and elbow and intensive treatment for her ankylosed forelimb.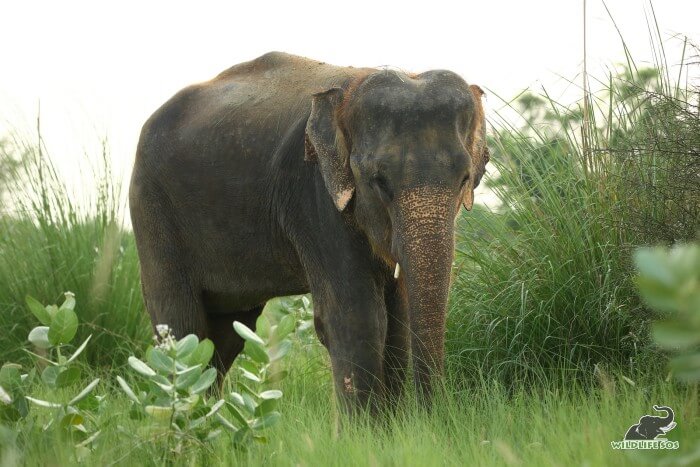 As she finally grew at ease with her surroundings, the elephant care staff and our team of veterinarians knew that this was the perfect time to turn the page and introduce Zara to Holly, Karma and Kalpana! Zara walked to their enclosure and what unfurled next was stomach rumbles and affectionate trunk hugs as Karma walked to Zara's side and welcomed her. Soon enough, Zara was comfortably nestled in the middle of Karma, Kalpana and Holly, and occasionally lifted her trunk with joy.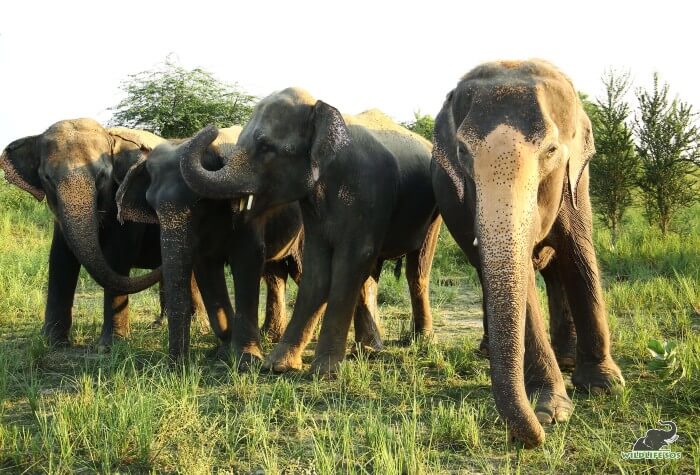 It took them no less than a few hours to be at complete ease with each other and much to everyone's relief, the four of them made their way to the favourite part of the enclosure – the pool! Kalpana took some time to warm up to Zara, but the four are now inseparable and are always huddled together in their enclosure.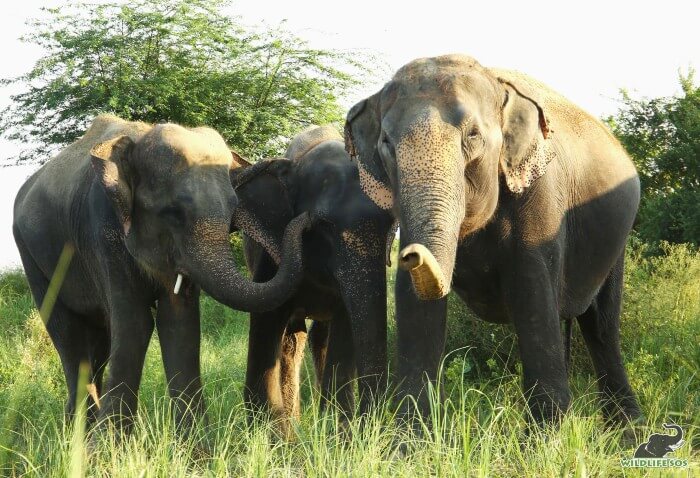 Since Zara is the youngest in the herd, the trio makes sure that they seldom leave her side and comfort her with trunk hugs and constant rumbles. Catch this heart-warming introduction, right here!