An Indian stage and film actor, Jim Sarbh, with his riveting on-screen presence has recently exposed his latent love for animals. With his concern for wildlife conservation, the actor supported Wildlife SOS' cause by volunteering at the Elephant Conservation and Care Centre, Mathura and the Agra Bear Rescue Facility.
The actor spent five days in the vicinity of the rescued bears and elephants while also learning about the past atrocities faced by these animals under illegal captivity. An interaction with our  team also briefed him about the rescued animals under treatment in addition to the successful efforts of the team in eradicating the barbaric 'Dancing Bear' practice.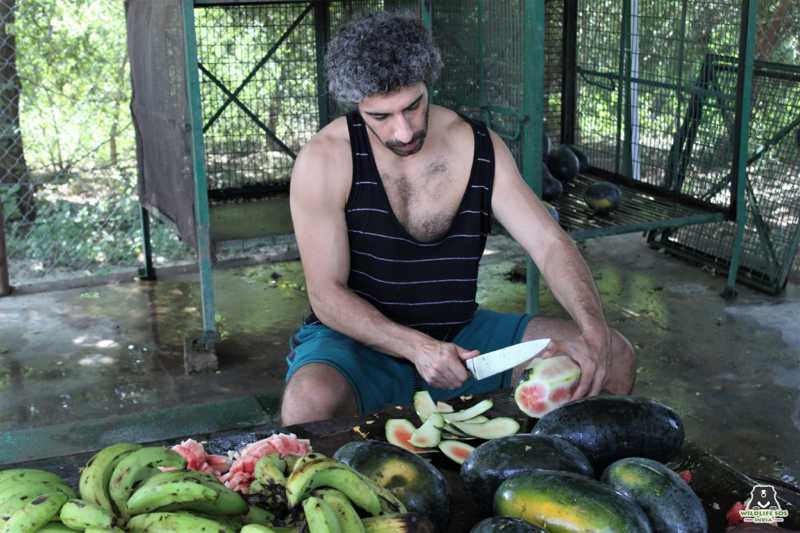 His week-long volunteering experience with the majestic pachyderms and sloth bears included activities such as chopping fruits for the animals, cleaning the bear enclosures, building structural enrichments, assisting the keepers to feed and bathe the elephants and accompanying the elephants on the evening strolls. The actor, took it to the social media to share his soul-stirring experience at the centers.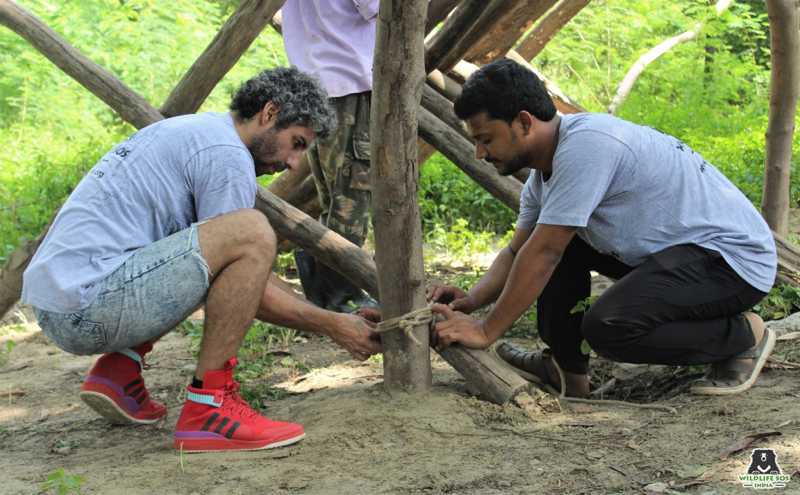 Jim indulged in giving baths to our beloved female elephants, Maya and Phoolkali. Elephants love to cool off, frolic and splash in the water, which helps lower their body temperatures. Our rescued bears Johnny and Mowgli caught his attention while he fed treats to the other rescued bears at the Agra Bear Rescue Facility. The day was well spent by building platforms for the bears, as part of their daily enrichment. These enrichment enhance and foster their well-being and helps in keeping the wild instincts alive.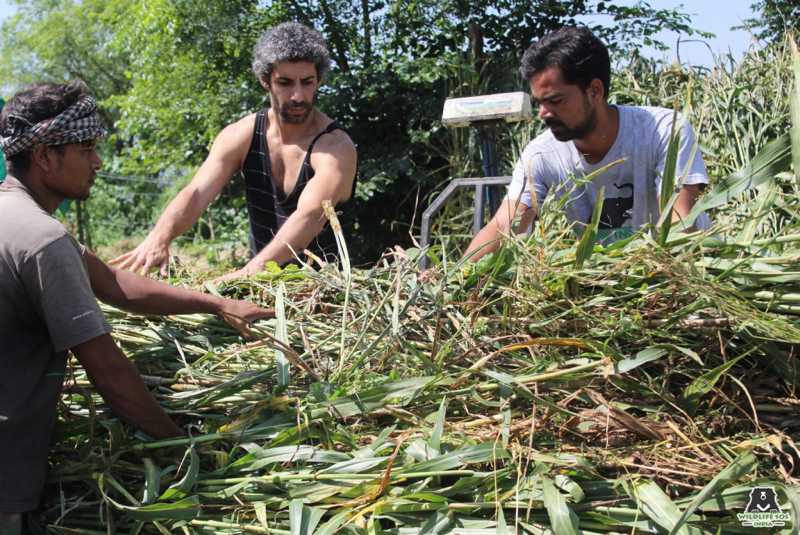 Despite their massive size, while in their natural habitat, the majestic pachyderms can walk up to approximately 195 km per day. Our rescue centers try to provide comfortable walks to our elephants in order to yield a mental and physical stimulus. Day four, of the actor's involvement at the center was well accomplished by accompanying the ladies Maya, Chanchal and Laxmi along with Suraj and Gajraj, for their long evening stroll. The fifth day's included an interactive session with the staff at the rescue center.
The prodigious victory of Wildlife SOS in rescuing the last of the 'Dancing Bear' in the country is applauding. Almost rescuing '600' bears from illegal custody and captivity, the prime focus of the organization is rehabilitating these bears and extending them life long care. The organization also established the first of its kind facility, the Elephant Conservation and Care Centre (ECCC) in Mathura. The center houses over 20 elephants that were subjected to ill-treatment and cruelty all their lives till they arrived at this safe haven.
While the visit was inspiring and amazing for Jim Sarbh, Wildlife SOS appreciates and finds relief in the act of support. We welcome and hold our gates open to such noble attempts.