Time and again, your feeds on social media will be filled with one of our rescued elephants splashing around in the pools in their enclosures or napping comfortably in it. More often than not, an image of our elephants completely submerged in water with just a trunk lazily hanging on the edge shows their complete relaxation and joy.
In the wild, elephants walk, an average of 30-40 km in a day through the forest, foraging. They take breaks near natural resources of water such as watering holes, streams and lakes for a quick splash, and for older elephants of the herd, a relaxing ground to munch on. Just like their African counterparts, Asian elephants also have the tendency to dig small holes for groundwater to drink or make a small mudbog.
The elephants under our care never knew what it was like to belong to their natural habitat, they were stolen from their herd as calves and subjected to insurmountable amount of cruelty in order to be "tamed". These elephants bear great wounds and injuries of the past, hence they can never be released back into the wild. Therefore, for all of us at Wildlife SOS, the idea is not only to surround them by proper care and comfort, but also to let them feel as close as they can to their natural habitat!
For our elephants, if there is one thing that they enjoy with all their heart is their "pond"ering connection! With personal pools at their disposal, our elephants love water – whether for drinking, napping, taking the stress off their limbs and even, enjoying their favourite fruits. Once inside, the elephant care staff knows that they will take their own time in coming out.
The buoyancy offered by the water is extremely helpful in taking the weight off their chronically arthritic limbs. All our elephants suffer from this condition as in the past they have walked on unnatural surfaces such as stone roads, tarmac roads, littered grounds . The cooling effect of water helps spell relief for our elephants and brings out a relaxed, playful side!
Here are some photos of our rescued elephants having some fun in the river: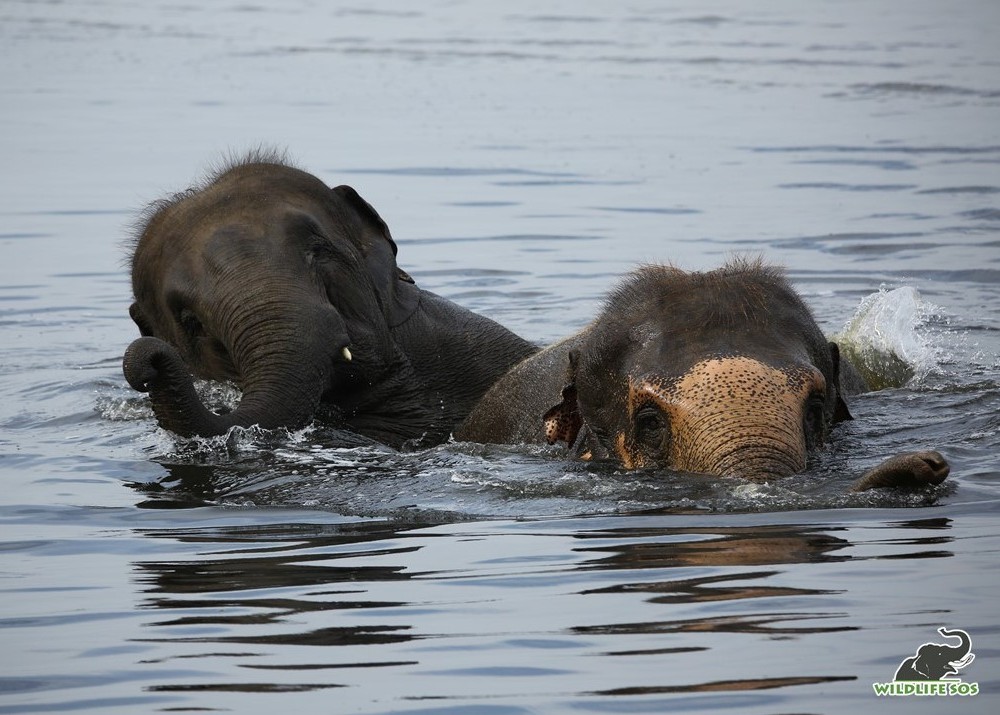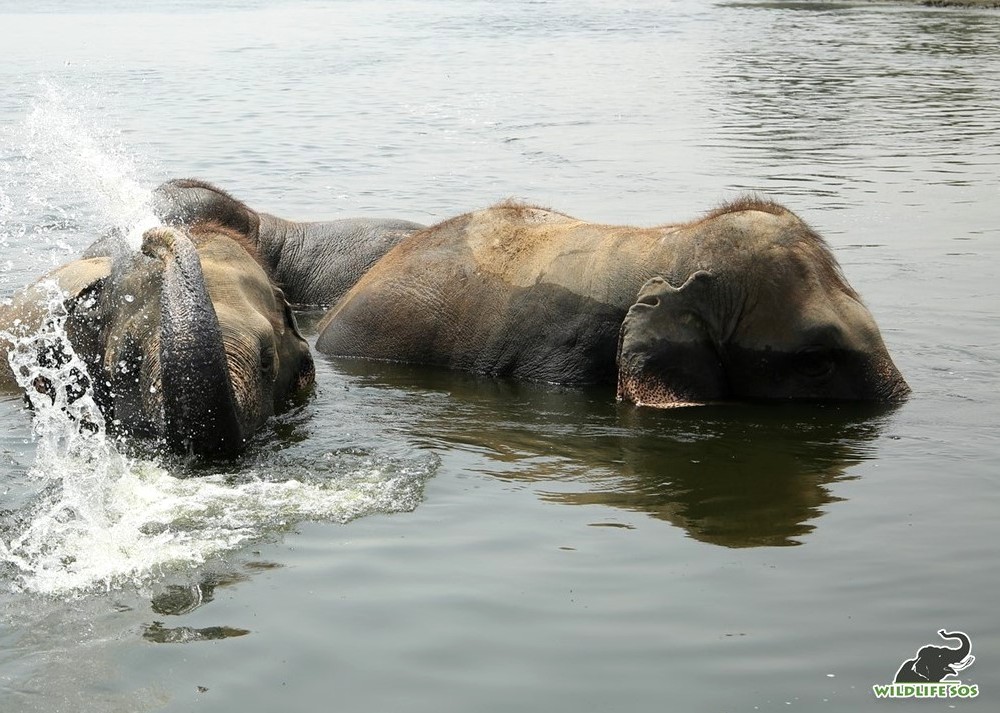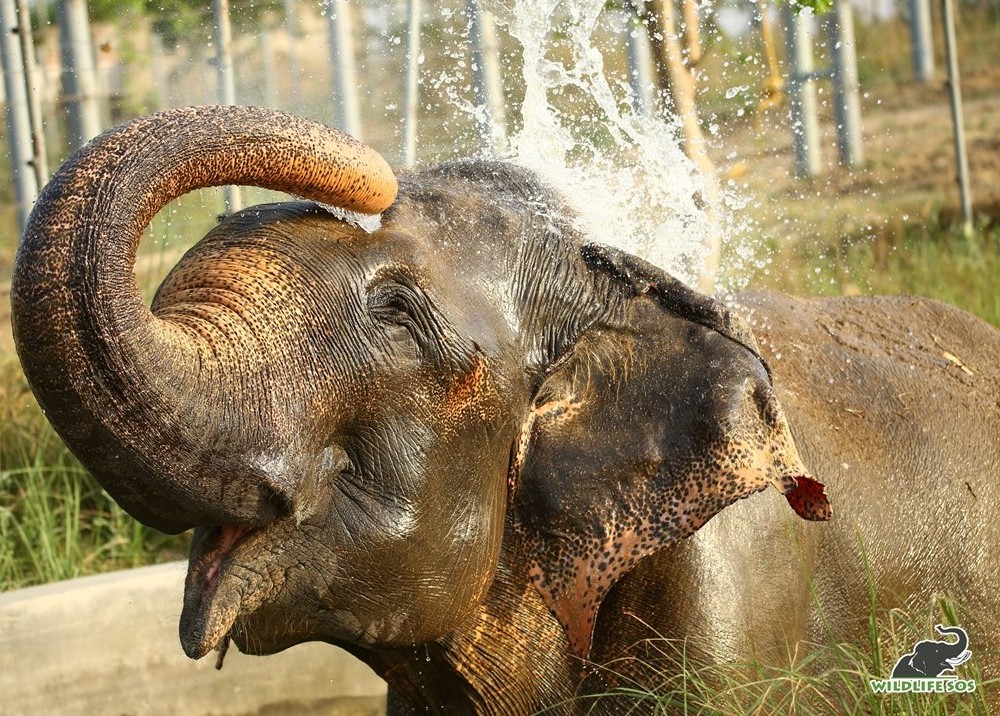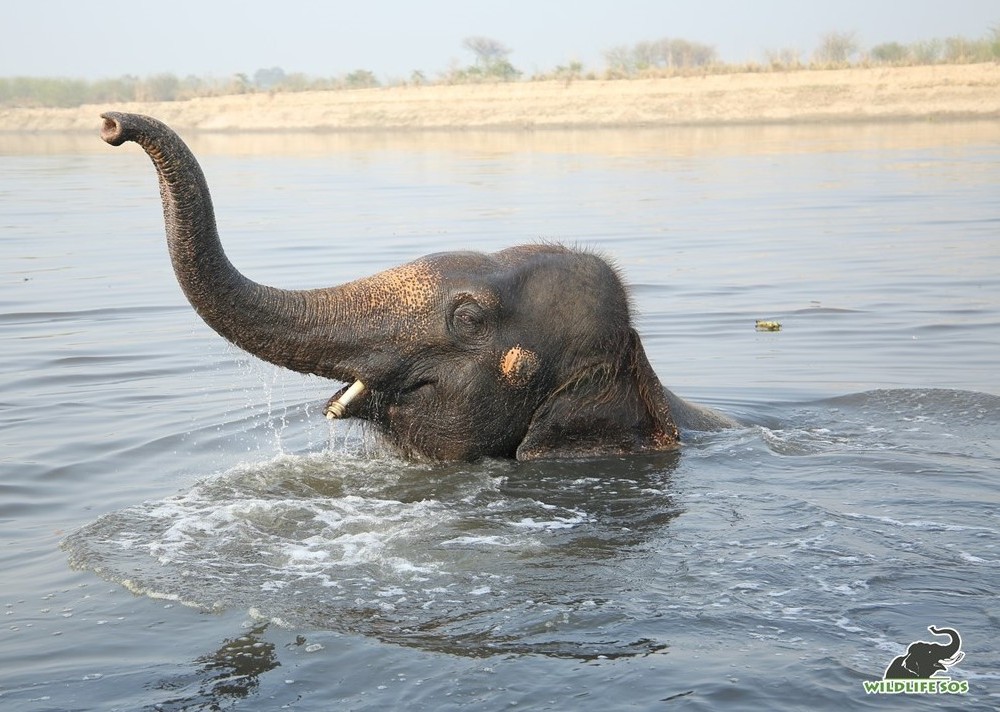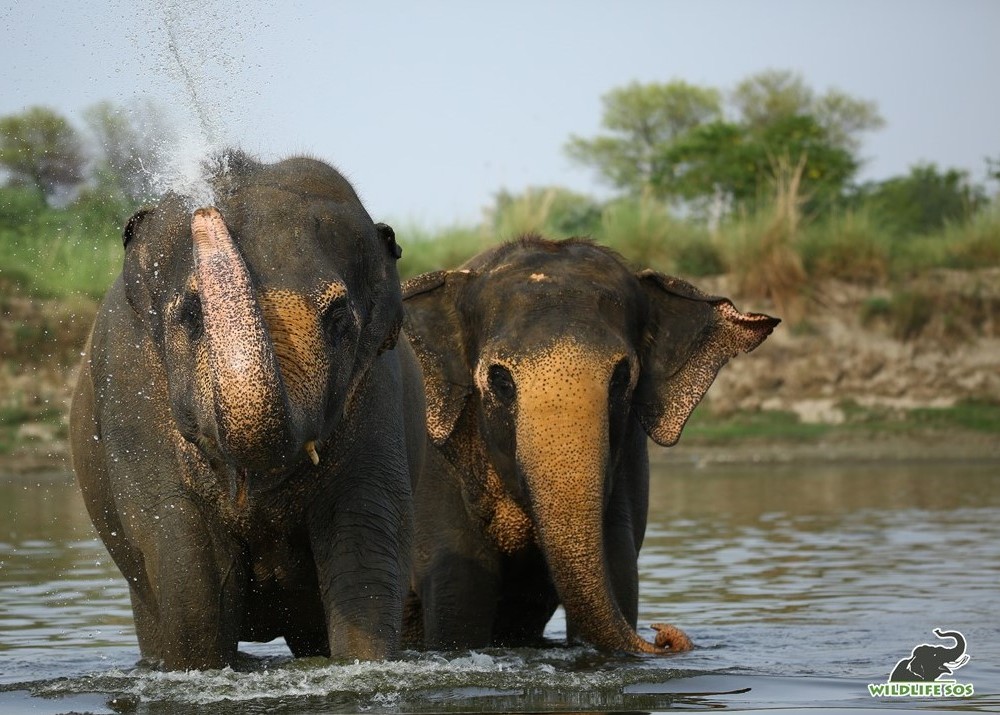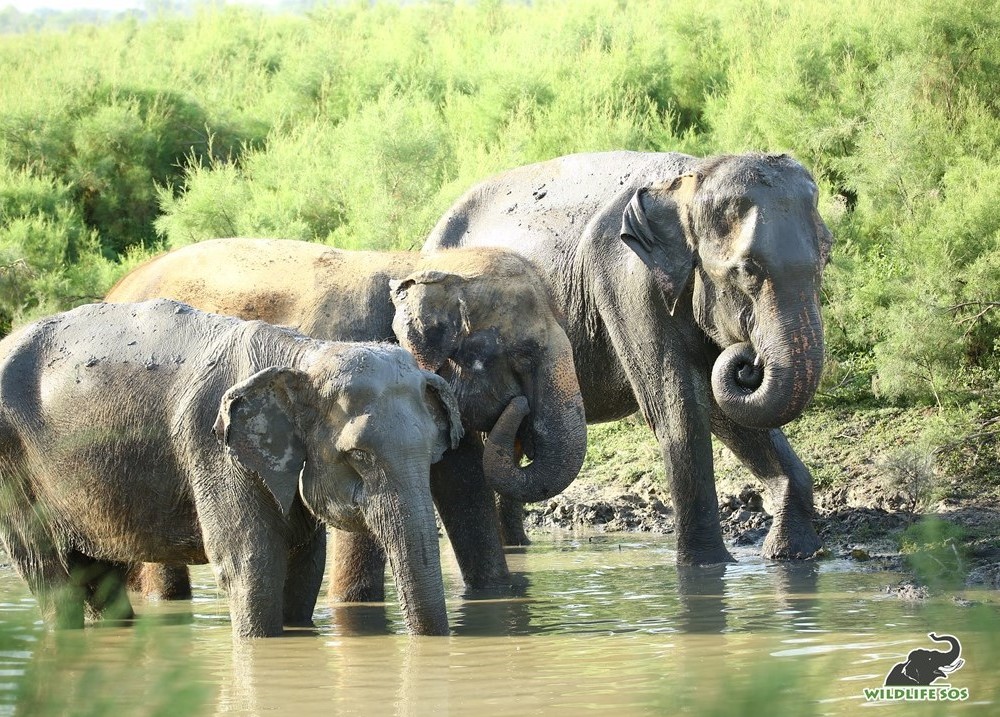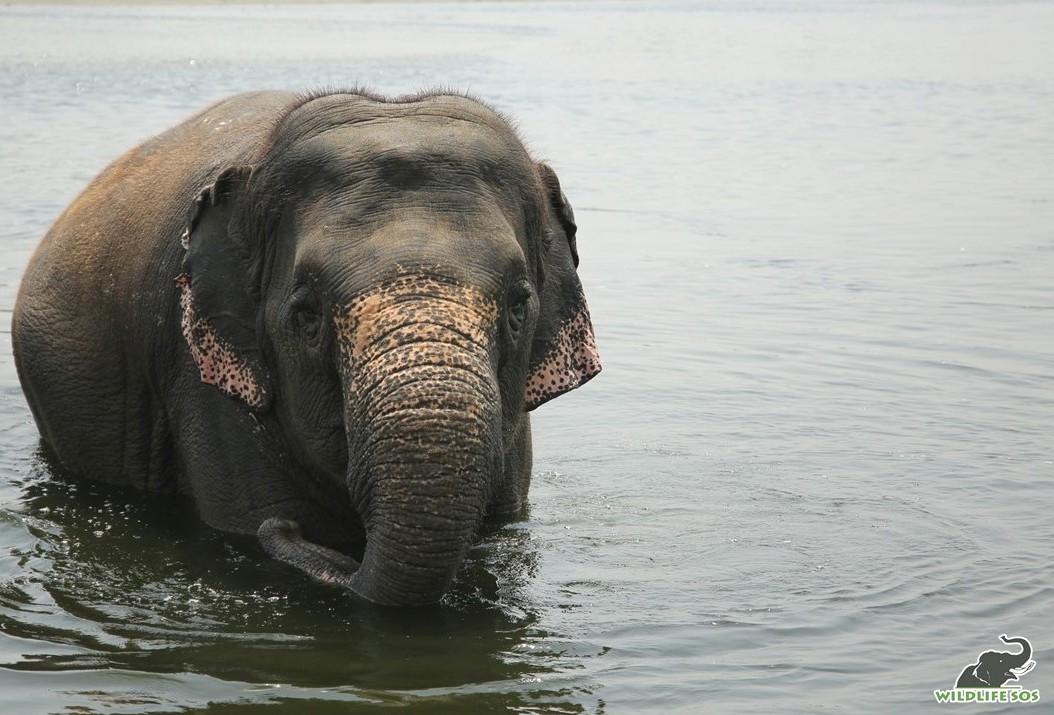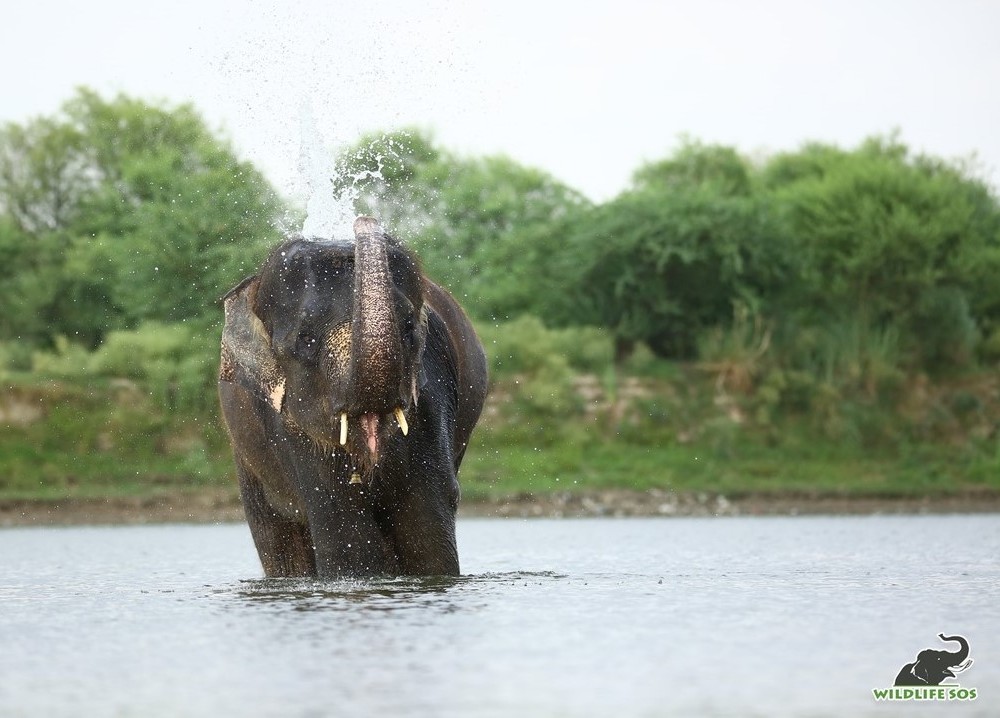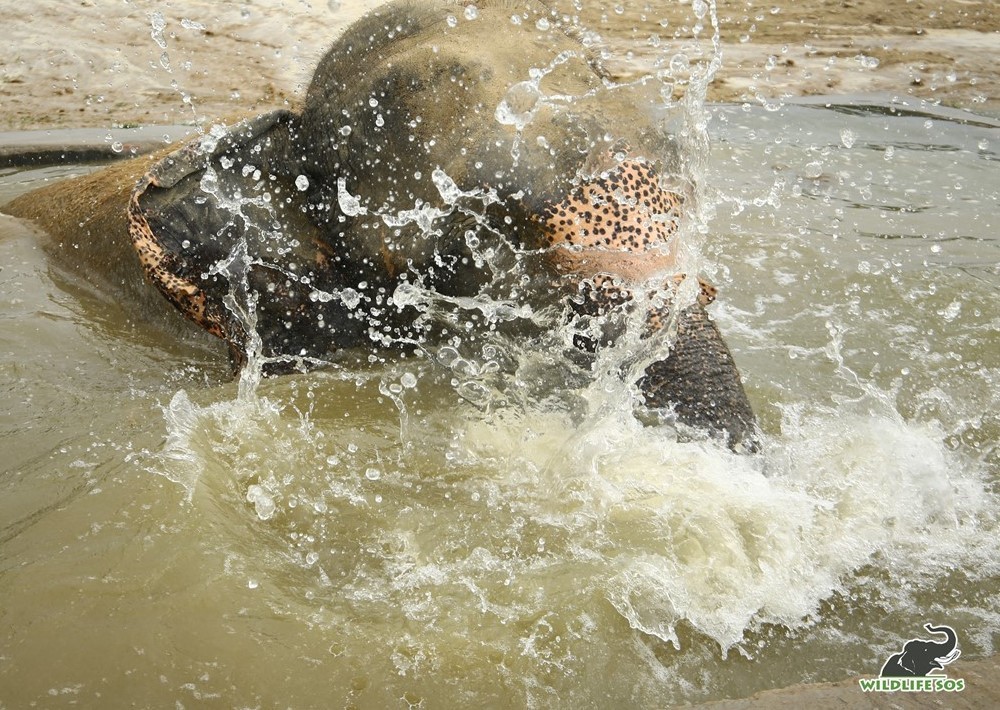 With a dedicated team of elephant caregivers and veterinarians, Wildlife SOS works tirelessly to ensure that these rescued pachyderms live a comfortable and happy life with us, away from the memory of their abusive and painful past. To allow us to continue caring for them, please consider becoming a sponsor here. You may visit our website and learn more about the elephants under our care, their quirks, their background history and their favourite activity!