The lush green forests of Ch. Surinder Singh Elephant Rehabilitation Centre (ERC) have a new secret nowadays, a gentle giant that loves to disappear into the foliage. Perhaps it is a compensation of all the long days, weeks, months and years that this pachyderm had to spend in a congested, polluted city instead. Finally, at her rightful home, Jasmine's wish to savour her emerald surroundings is understandable and heart-warming, to say the least.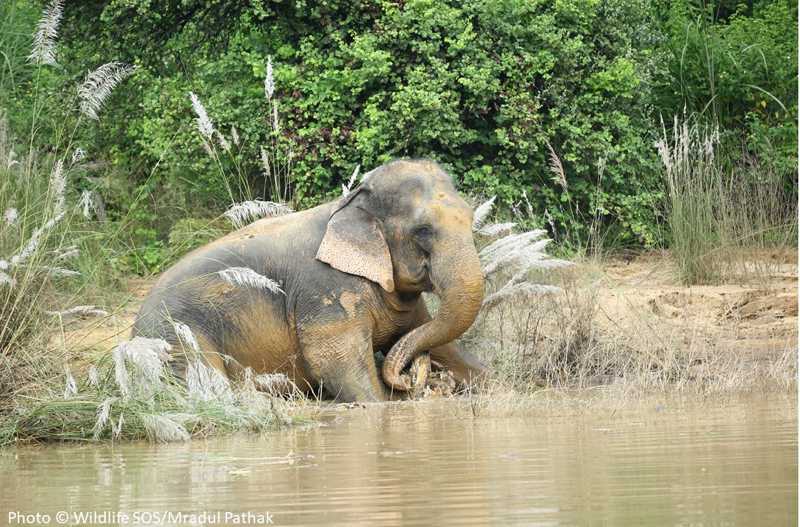 It has been a month since Jasmine has joined our Wildlife SOS herd, and there are so many things that we have learnt about her. There is a calm air about her that can put anyone around her at ease immediately. Her keepers pamper her thoroughly and remark that she is such a gentle elephant to work with. Jasmine loves her solitude, as the sound of the chirping mynas and bulbuls fills the clean air of ERC. After decades of hearing the wailing of car horns, the enriching jungle noises for sure are a welcome change to her!
Her peculiar habits have managed to win over everyone's heart! She is thoroughly fond of taking refreshing showers and eagerly looks forward to them every day. Jasmine prefers taking her showers under the canopy of the old peepal tree in front of her enclosure. It seems like she has put in some thought into picking this preferred spot; for she can even scratch herself as her keeper hoses her down with cool water! In fact, she truly believes in scratching the blues away. At times our team has spotted Jasmine standing by the swamp downhill and using a tree branch to get rid of the hard to reach itches. The bliss on her face is hard to not notice as she joyously flaps her ears.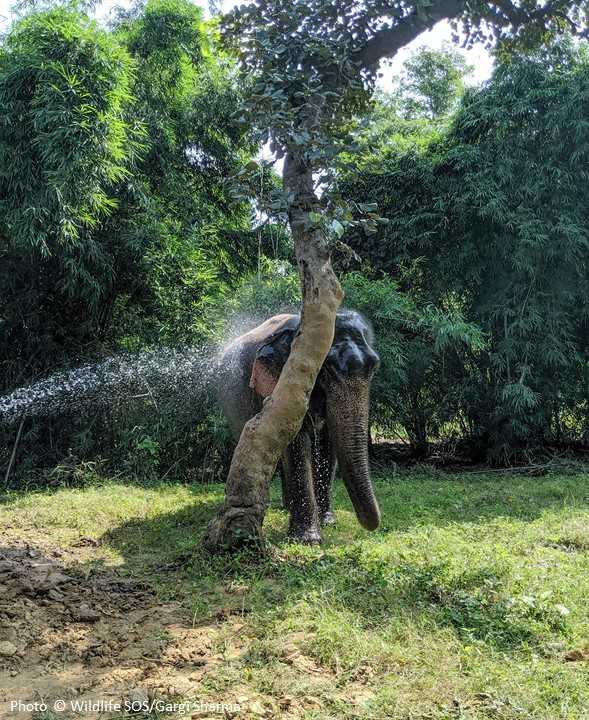 The abuse-free environment seems to be suiting Jasmine's health well. She is in good spirits and is eating well. She is currently being fed a healthy diet consisting of fresh sugarcane and seasonal fruits and vegetables. Her appetite is hearty and she eats everything that is given to her, wasting nothing. She is being given essential pedicures for her overgrown toenails to relieve her of her pain while walking and to prevent infections.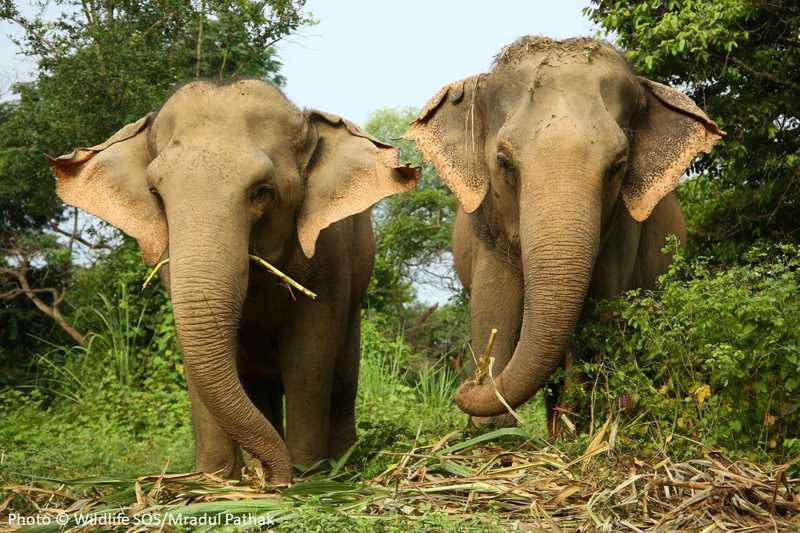 The biggest change for Jasmine perhaps has been the recent introduction to the ERC herd. Our accepting herd welcomes everyone with open arms and outstretched trunks. The herd instantly took to her and the air was filled with excited trumpets and stomach rumbles. Daisy was glad to finally be reunited with her long-lost friend from the streets of Delhi! While our existing girls are out-rightly extroverted, Jasmine is taking her own sweet time to get used to the herd dynamics. She still prefers the company of her shy friend Daisy, or sometimes her own self. As time will go by, we are sure that Jasmine's bond will only strengthen further with the herd and she will form friendships for a lifetime like she was destined to.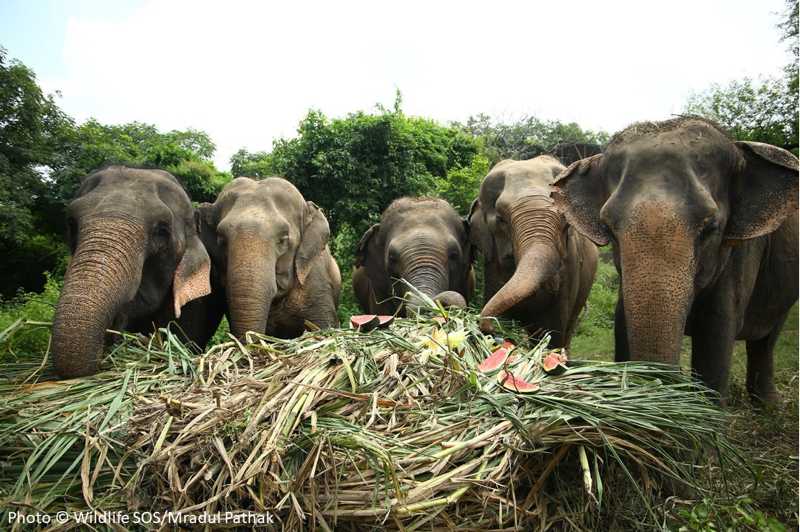 While there are still miles to go before Jasmine truly feels at ease and healthier at ERC, we are more than glad to be able to provide her long-term care and lots and lots of pampering.