In the day and age of technology, no distance seems too much as we connect to our dear ones through video calls across various platforms! For us, the dearest ones are the rescued animals under our care, who we are unable to meet as regularly as we would, owing to the travel restrictions levied since the outbreak of the COVID19 pandemic.
The Wildlife SOS team dearly misses the elephants and is constantly in touch with the field team to get updates for the elephants.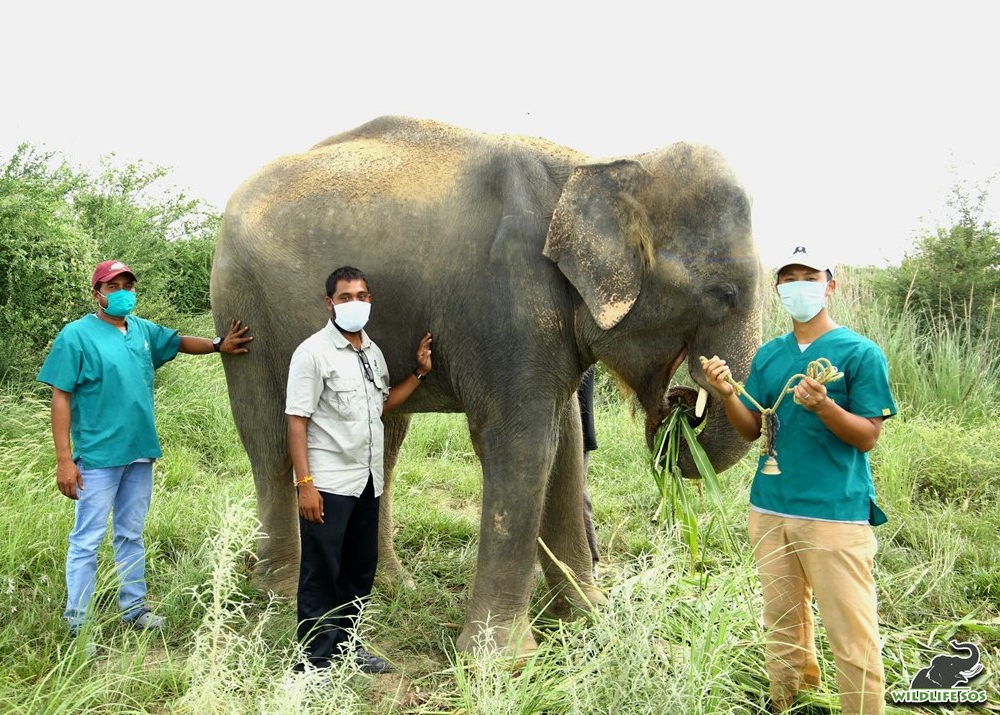 Even though Zara left her past behind when she came for treatment at the Wildlife SOS Elephant Hospital, the bell that had been around her neck for a majority of her life was a constant reminder of it. One month into her new surroundings, our team of elephant caregivers and veterinarians knew that it is the right time for Zara to take the next step in her healing journey – away from the ringing sound of her past.
The co-founder and CEO of Wildlife SOS, Kartick Satyanarayan, connected with our field team on a Zoom call for the monumental occasion of Zara's bell removal. Our veterinarians, Dr. Pramod Rajpoot and Dr. Tenzing, did the honour of removing Zara's bell, firmly establishing that she never has to wear the bell again.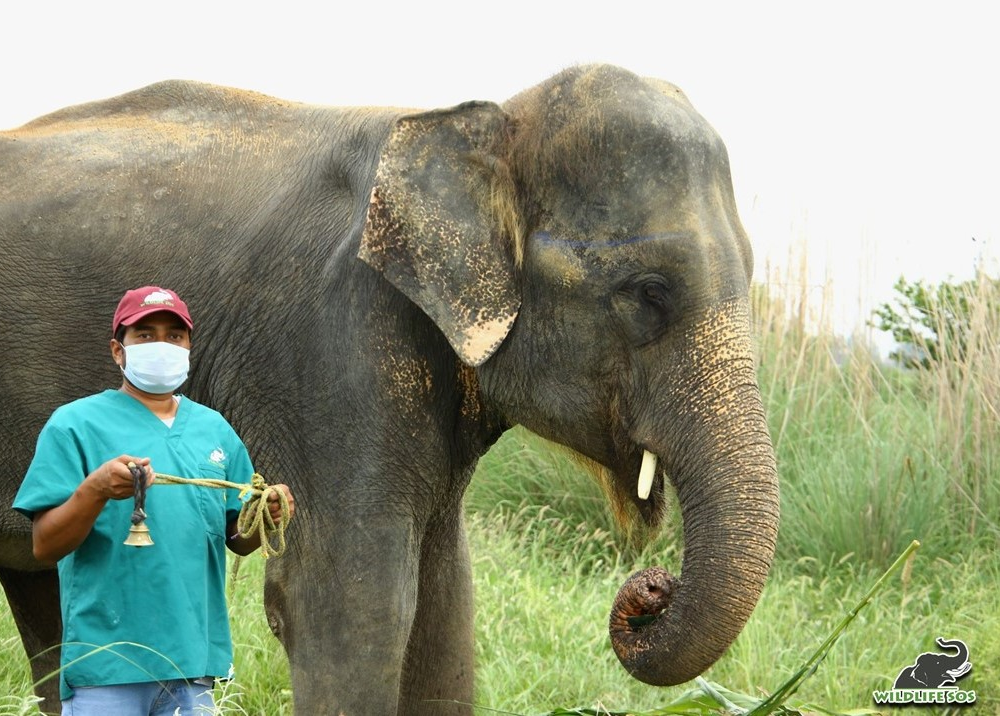 The windy weather added to the joyous moment when the bell came off as Zara fluttered her ears in relief. Once the bell was removed, she enjoyed a buffet cart of her favourite watermelons, devouring them to the last bit.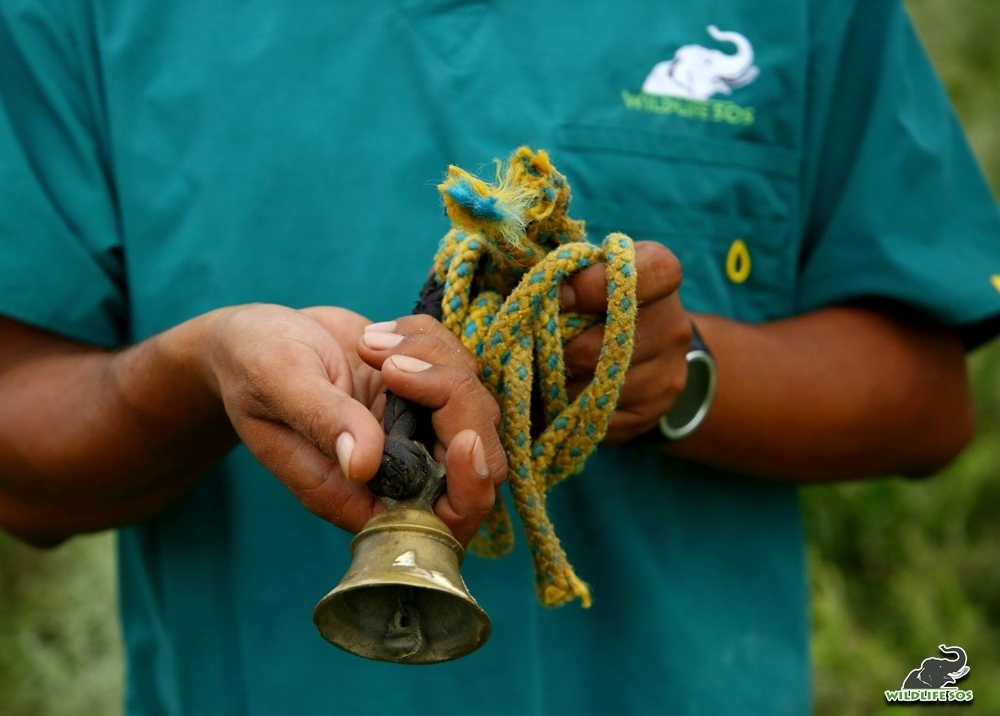 Our veterinarians and elephant caregivers are dedicating their efforts to ensure that Zara receives the best care possible. You can play an important role in her road to recovery health improve by considering to become a monthly donor. Join Zara's Freedom Time and play an intrinsic role in her journey to becoming an elephant again!