As  dawn breaks over the Wildlife SOS Elephant Conservation and Care Centre, Ramu, our majestic tusker, prepares himself for a day filled with fun activities such as dismantling enrichments in his enclosure and taking ample dust baths. At the tender age of 20 years, Ramu is the youngest bull elephant under our care and holds a special place in our hearts.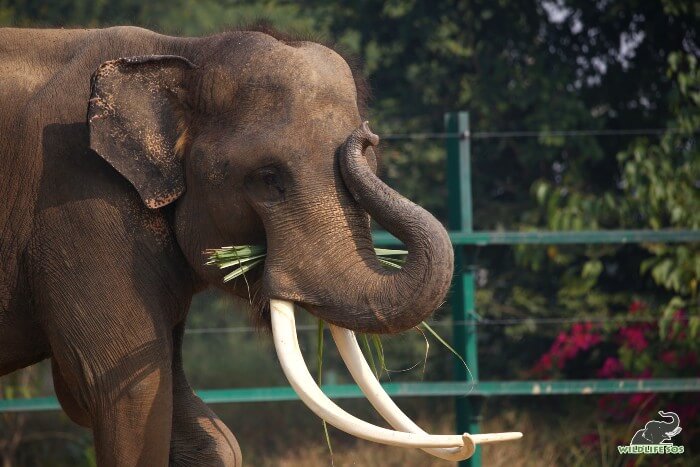 It was fate that led us to Ramu last year, when our team had gone for the examination of five sloth bears seized during an anti-poaching operation in Jharkhand. Upon witnessing Ramu's deteriorating condition, the Jharkhand Forest Department consulted Wildlife SOS and took the decision to send Ramu for intensive care and treatment at the Wildlife SOS Elephant Hospital in Mathura.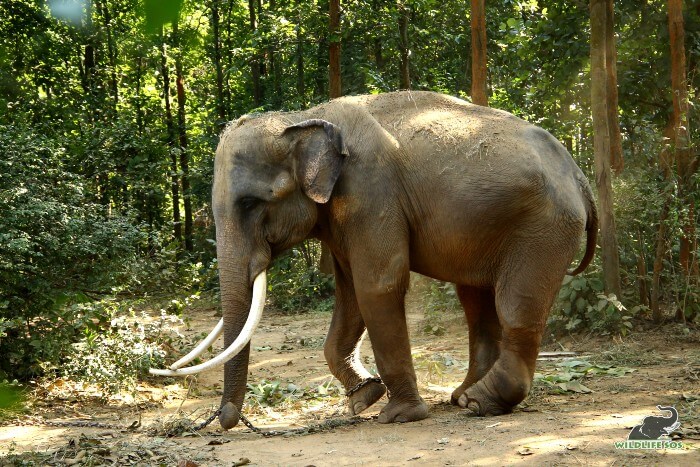 Ramu was severely underweight and his spine was distinctly protruding, he also displayed signs of stereotypy, making it evident that he was suffering. Initially, he would take measured steps around his enclosure due to a limp caused by an unhealed fracture in the left hind-leg. The extent of Ramu's pain was such that he could not walk without lifting his affected leg up in discomfort. One year ago, none of us would have imagined this reserved, ailing elephant become so confident and energetic!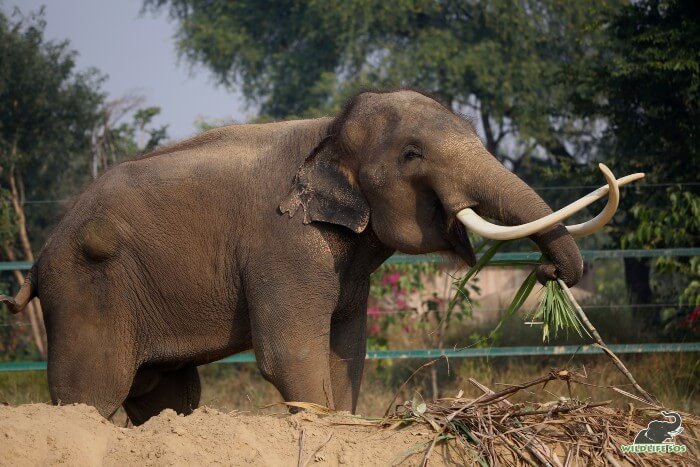 Ramu has responded well to his treatment, especially the intensive care for his arthritic limbs. He receives long sessions of laser therapy for his fractured leg, along with medicated foot baths of Epsom salt and turmeric to expedite healing of his foot pad and toenail abscesses. He also undergoes regular blood check-ups and X-rays at the Elephant Hospital, and our veterinary team regularly monitors his weight to ensure that it does not worsen the existing condition of his joints.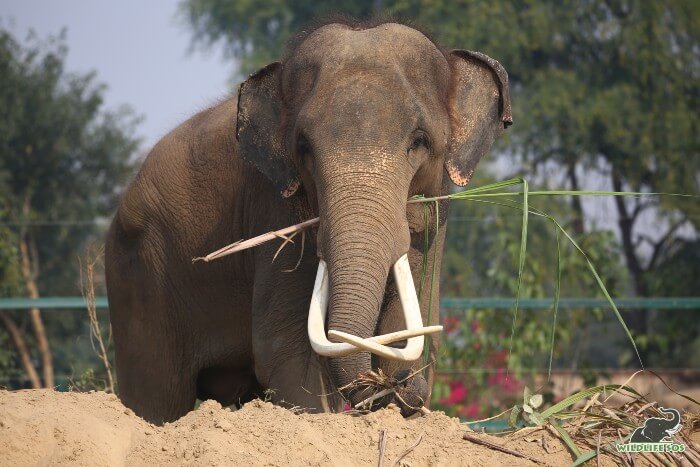 The onset of winters means regular oil massages, for our elephants which spells relief for their ailing limbs. Ramu's free-ranging field is equipped with high mud beds that enable him to rest comfortably without putting too much strain on his body.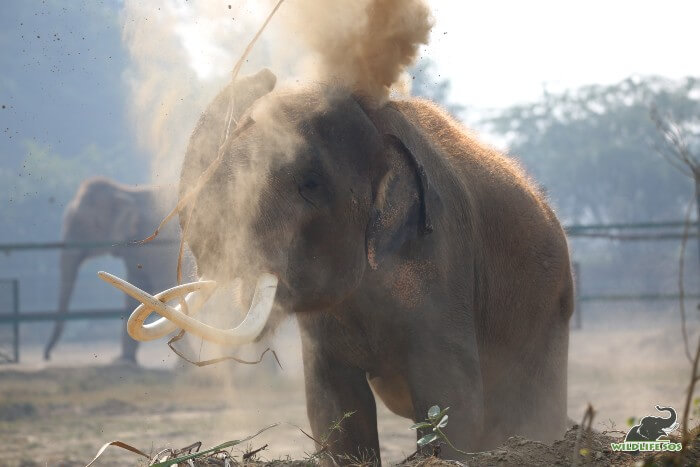 In the past one year, Ramu has established a special bond with his caregiver. Being a tusker, his enrichments are always placed at a height for Ramu to function with ease without his tusks obstructing his way. Ramu's favourite enrichment is the hanging hay net which is filled with sugarcane and jaggery, and he spends hours at a stretch patiently trying to pull out the stalks of sugarcane. Indeed, that means more work for our enrichment team but watching his playful side unfold, it feels like a task worth it, after all.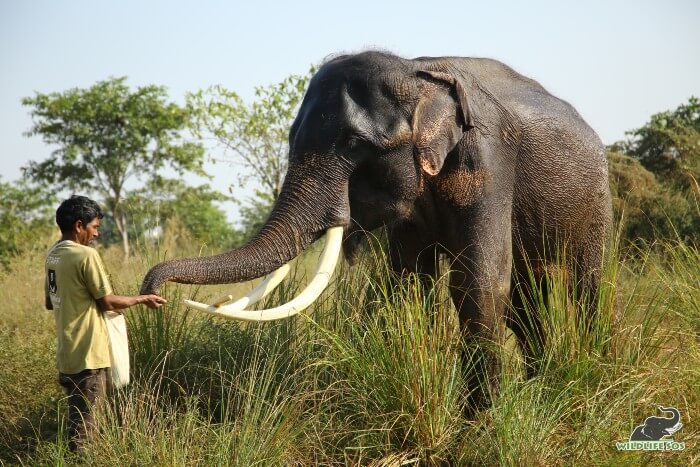 Ramu is quite curious about his neighbour, Priyanka, and often walks over to the edge of his enclosure to greet her with a loud trumpet which is usually followed by acknowledging rumbles from our otherwise reserved elephant Priyanka.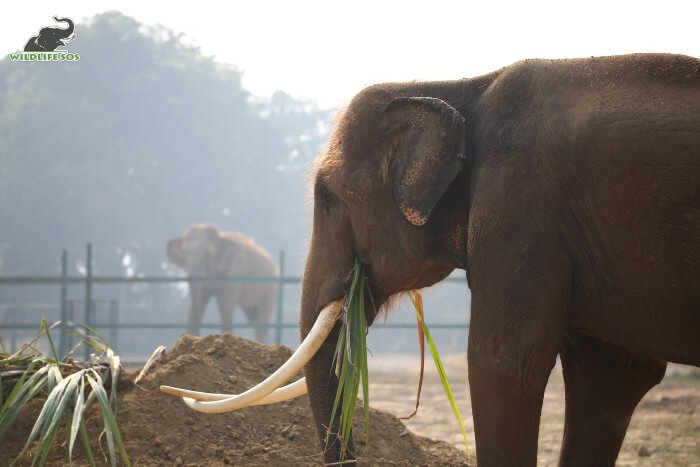 Watching young Ramu make the Wildlife SOS Elephant Conservation and Care Centre his home in the past one year has been absolutely delightful, for us all. Here's wishing him a very happy first rescue-anniversary!