Entering through the thick and dense forested area of Wildlife SOS Ch. Surinder Singh Elephant Rehabilitation Centre, Ban Santour, Yamunanagar in Haryana, a beautiful, long lashed Ella can be spotted taking measured, slow steps on the soft ground, occasionally pausing for a break to spot a fresh fruit on the tree! As her keeper waits for her to pause her expedition, she never misses an opportunity to stray off path for a light scratch against the bark of a tree, making her keeper run after her. Ella has a beautiful gait, she glides through effortlessly and an occasional trumpet from her side lets us know that she is doing absolutely fine.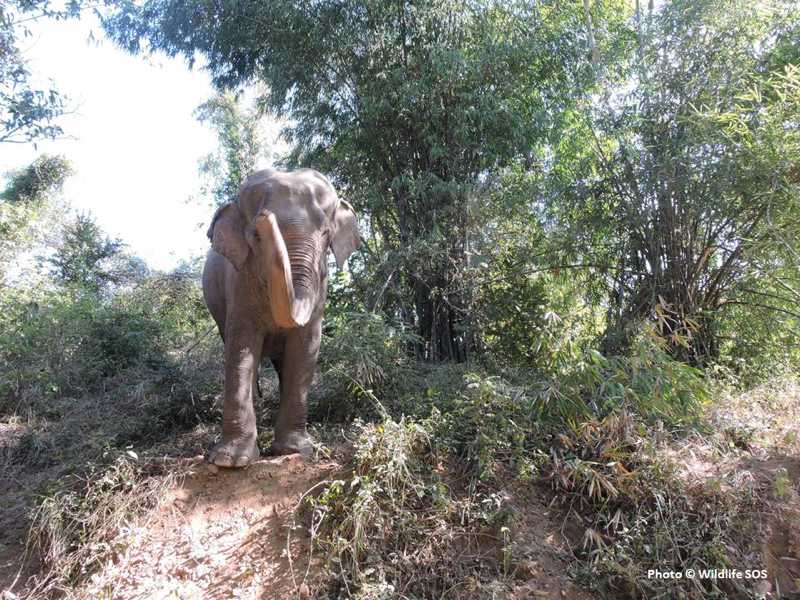 The oldest female under our care, Ella is about 78 years old and enjoys her time with her herd at the Elephant Rehabilitation Centre. Despite being the oldest, Ella is a complete child at heart, especially when she knows that she has to go to the mud bog and immerse herself in a muddy affair after a bath. Ella loves mud baths, and it is almost impossible to get her to stop as she raises her trunk and rubs around the mud throwing it around on Erica and Lilly. Ella is particularly close to Erica, who also is the matriarch of the herd at the Elephant Rehabilitation Centre, and the two can never be seen apart from each other. Even if Erica is to wander off without Ella for a second, a range of trumpeting and rumbles puts everyone on high alert to know that Ella and Erica have been separated!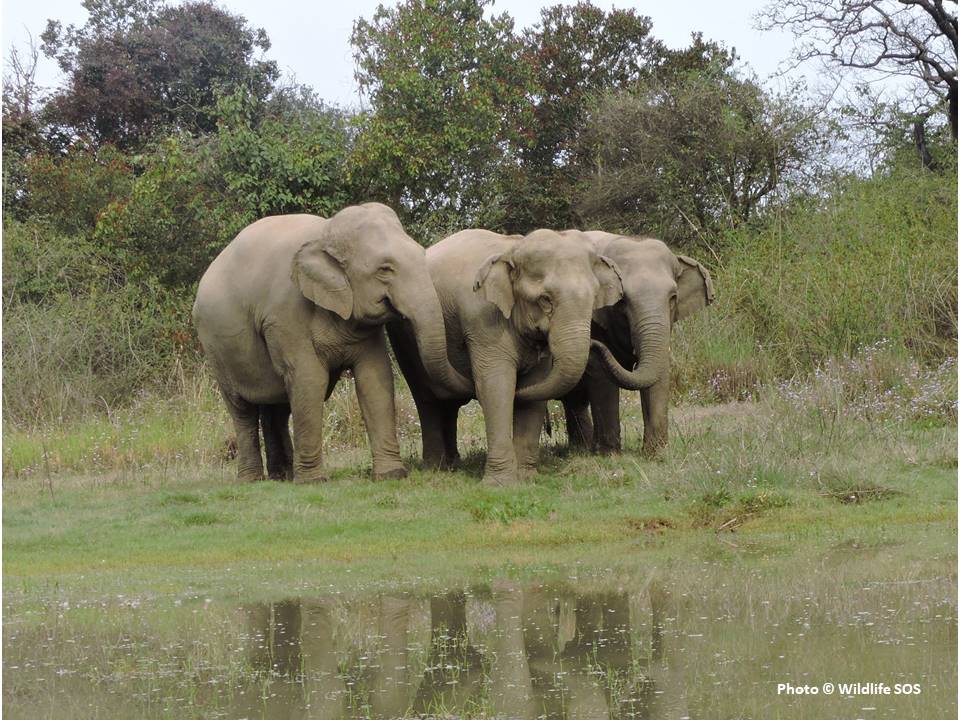 Erica and Ella enjoy their walks close to each other, and when one stops, so does the other. While Ella enjoys her bath, she is quick to get out of the river owing to her aged limbs but will perch herself near the mud bog to wait for her friends to be done splashing around, having the time of their life.
Slightly temperamental but mostly friendly, Ella has a soft corner for pumpkins and is quick to throw a tantrum every time when she doesn't see a pumpkin during her lunch. Not a big fan of cooked concentrate, it is extremely essential for nutritional content for our elephants as it is made of delicious condiments like ginger, garlic, pepper and sesame oil to build immunity and strength. For Ella, as her needs are now focused on her geriatric care, the cooked concentrate has additional immune-boosters that help her maintain internal strength. Her current diet has a delicious mixture of green fodder, sugarcanes, jaggery, and beetroot.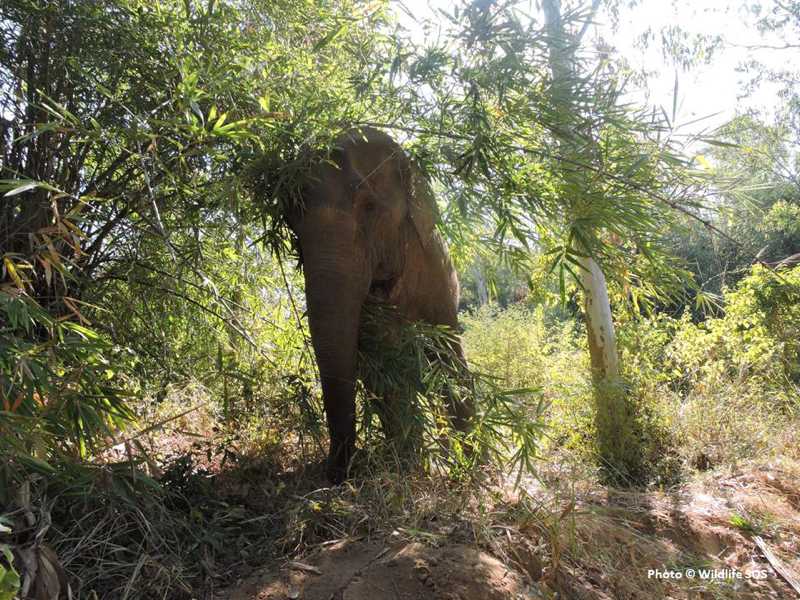 In the 6 years that Ella has been with us, the journey has been an enriching one wherein she enjoys being her true, majestic self a little more than she was earlier. Her outstretched trunk picking up fresh grasses, her healing feet walking over light twigs and her basking under the sun covered in mud are all the signs that shows Ella is hale and hearty. Her perseverance, her grandiosity and her grace are what makes her the elephant of the month for us, and to celebrate the kind soul that she is!