Their fates were stitched together when they were spotted in different districts of Haryana, begging for survival, tirelessly, day in and day out. With battered bodies and broken spirits, they had no respite from walking around unnatural surfaces and lifting their trunks for imparting "blessings" to people at the piercing poke of a bull-hook behind the ear. This is the story of Erika and Ella – two wonderful elephants rescued on the same day and brought to Wildlife SOS' Ch. Surinder Singh Elephant Rehabilitation Centre, in Haryana, run in collaboration with the Haryana Forest Department.
It is no new fact that elephant herds are like an extended family where each member has an imminent role to play, it also not unknown that elephants residing in the wild thrive in these herd relationships. However, when striped off their herd, brutally and made to resort to solitary captivity away from their family, they suffer immense psychological and physical abuse. While the scars may be visible from the wounds, they receive for not wanting to be tamed, the psychological wounds seldom show and largely alter the personality of an elephant.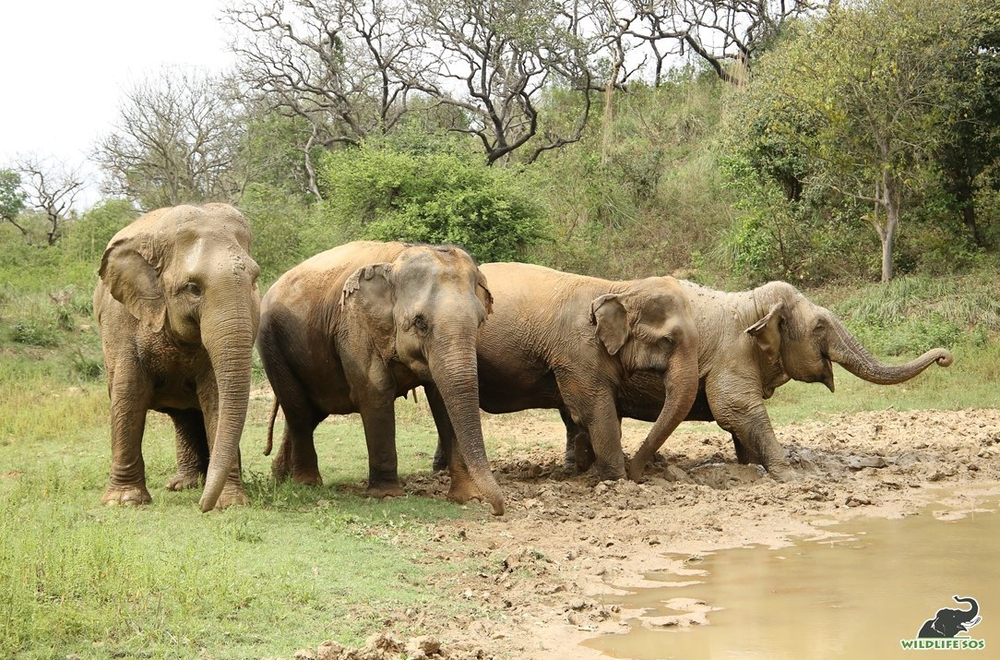 Rescued a few hours apart from each other, Ella and Erika took an immediate liking to each other, and have been inseparable since. While Ella's journey to the Elephant Rehabilitation Centre was comparatively smooth, Erika's journey had a lot of unexpected hindrances caused by her owner when he tried to hide her during the rescue and caused a lot of inconvenience to the Haryana Forest Department as well as the Wildlife SOS rescue team, but the universe supports a stubborn heart and we tracked Erika down to begin her journey to her new forever home. Little did either of them know that these two brutalised elephants would find each other together in their healing, just as they did in their suffering.
In their initial days, they were slightly wary of their new surroundings, not sure of the feeling of the soft mud under their delicate and torn footpads, the constant honks of traffic now replaced by natural sounds of the wild and their slow paces not being hurried by the blow of a bull-hook, but their own will.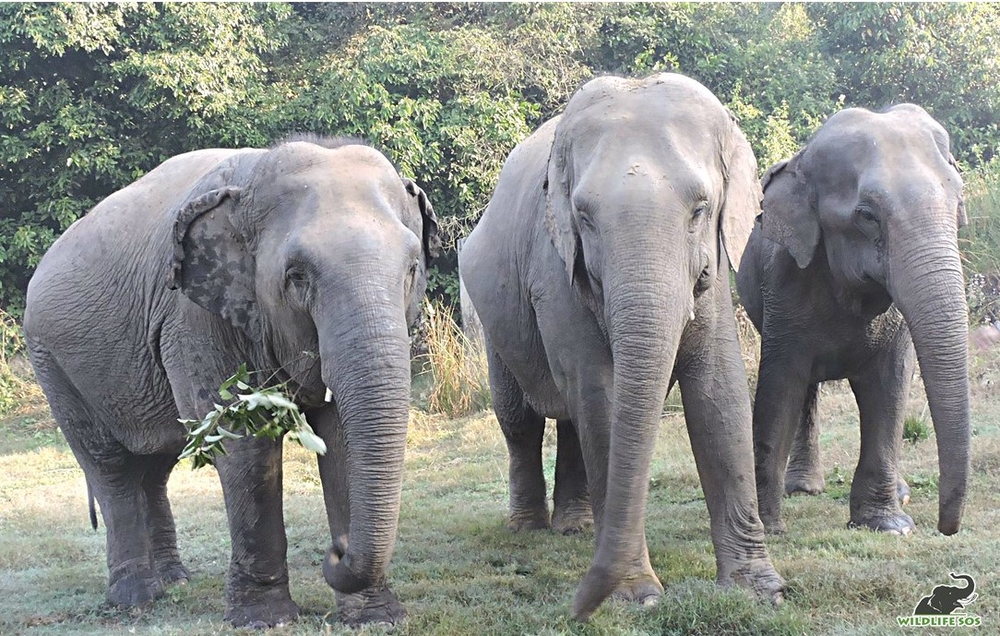 Ella, the oldest female under the care of Wildlife SOS, is 78 years and was already 71 years when she was rescued living most of her ailing and aged life relentlessly being walked around for the sake of begging. As Ella now enters her geriatric phase, she needs to be taken care of, even more tenderly, which is why she is now at complete loss of her molars and has a special diet charted for her. Ella is served 8-10 kgs of cooked concentrate rich in delicious condiments like garlic, turmeric, pepper, wheat flour and ragi, which is extremely helpful in maintaining internal strength and boosting immunity. Her fruits are finely chopped for her easy consumption, and her favourite bananas are peeled and given to her. Ella's regular trips to the mud bogs give us a chance to witness this senior pachyderm a chance to relive her lost childhood as she lies around in the mud and relaxes under the sun. Closest to Erika and Daisy, Ella is the mother hen of the herd and will rush to everyone's side each morning amidst stomach rumbles to check if all is well, but special preference is always given to Erika, who she cares for like a mother. Presently, not undergoing any treatment, Ella is enjoying the gracious change in the weather in the Northern parts of India with unexpected spells of rain that make the lush green surroundings of the Elephant Rehabilitation Centre the paradise that she has always dreamt of.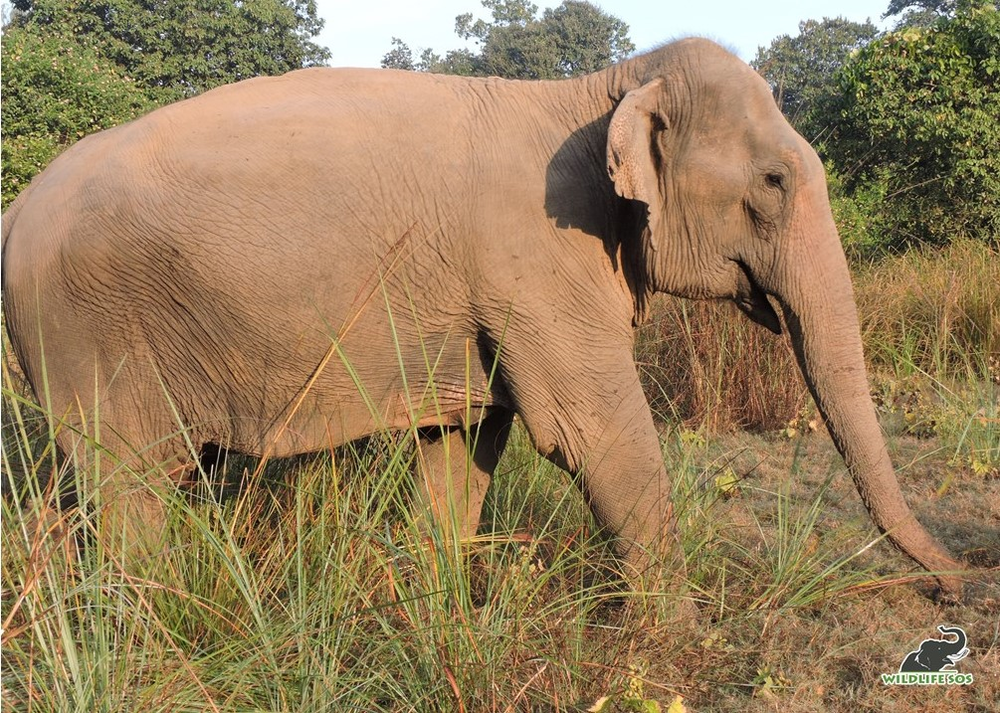 Erika, on the other hand, is revered as the matriarch of the herd at the Elephant Rehabilitation Centre and is 62 years of age, and takes her role very seriously as she leads the herd on the walks and especially to their trips to the mud bog! Treading on hot tarred roads, in the past, has led to her toenails being ridden with abscesses and exhausted her limbs of their strength, but fearlessly she holds on as she undertakes her healing journey in these 7 years. We have witnessed a timid and weak elephant turn into a matriarch and more as she trumpets each time that she is around Ella! A huge part of Erika's healing has been psychological as she finds comfort in Ella and both of them are almost never away from each other. Even when Erika is undergoing medicated foot baths and treatment for her toenail abscesses, Ella stays close and keeps soothing her as she winces in pain, during the course of the treatment.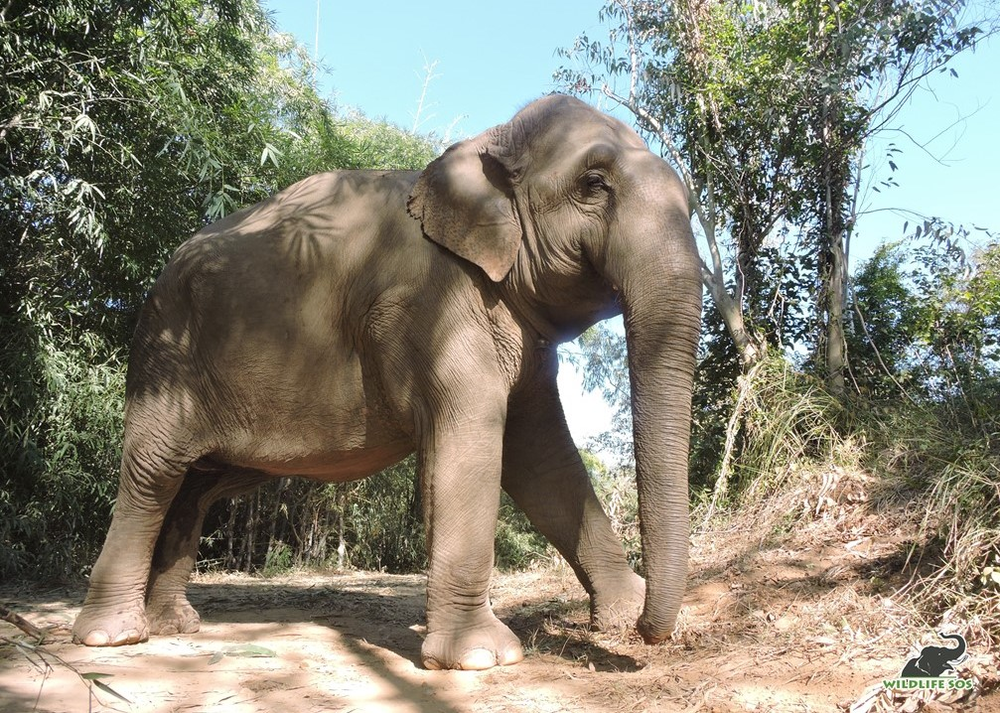 Erika and Ella's journey has been 7 years long and strong, and their joyous journey was celebrated by their keepers with a spread of their favourite fruit and green fodder, munching down the fruity treats. Erika was clever enough to borrow a few extra bites from Ella's share, taking complete advantage of her leadership skills as Ella looked on, cluelessly!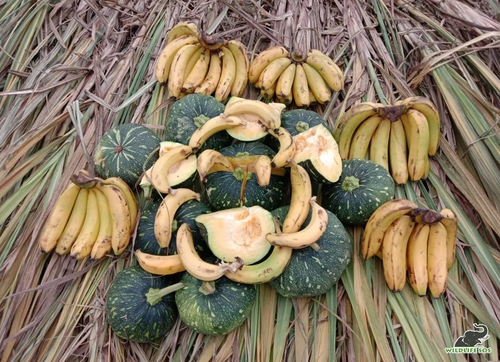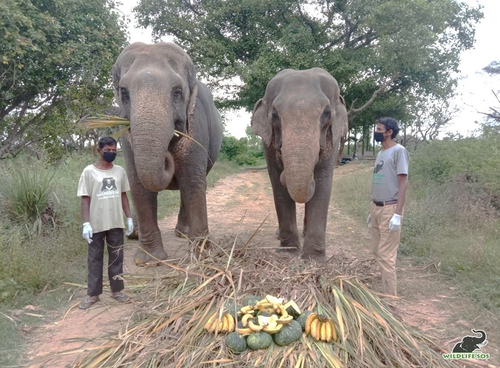 Amidst trumpets and rumbles, both Erika and Ella have not only known what is like to be an elephant but also what it is like to have a herd and to nurture in that herd, again. Their lost identities have been re-established as they become so much more than elephants that had the overbearing weight of a carrier and dry grass as well as some water to survive on – today, their restoring health and rekindled spirits recite a tale of courage, healing and companionship and serve as an inspiration to us as we work towards saving India's elephants!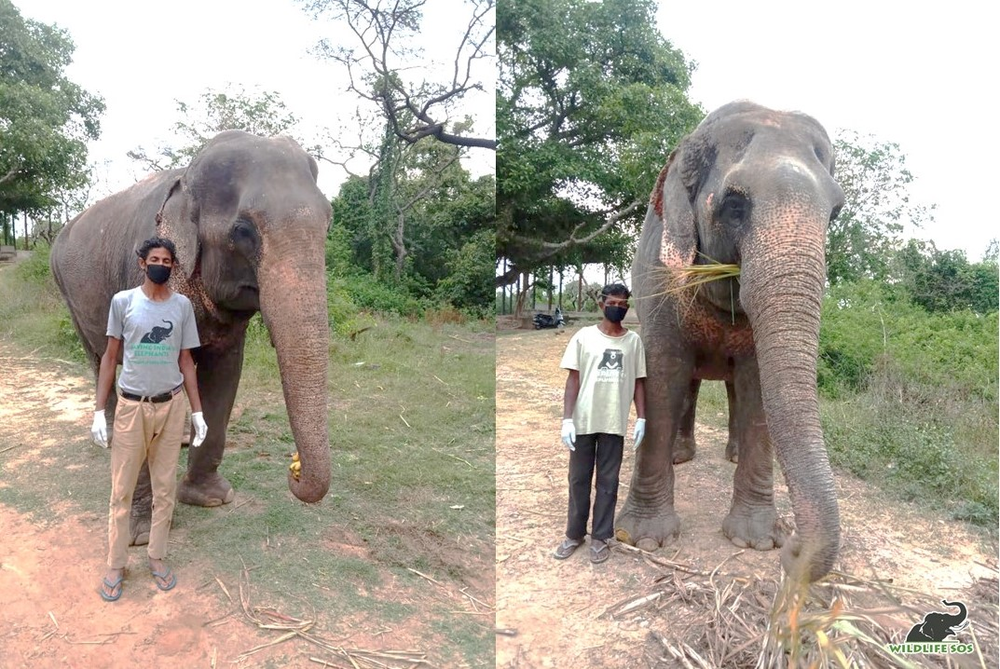 Here is how the staff and keepers celebrated Erika and Ella's sever-year long journey at the Wildlife SOS Ch. Surinder Singh Elephant Rehabilitation Centre, in Haryana!