Rosettes that inspire awe in man;
Roaming in the night and roaming in the day,
Lurking in the shadows for its prey.
As she took the path to heaven,
It was then that our grief's unfolding began.
The loss of life affects gravely, especially if it's the passing away of a loved one. At the beginning of the year, we lost Gulabo in January who was the oldest bear under Wildlife SOS. And last week we lost another veteran member Lali, a female leopard at the Manikdoh Leopard Rescue Centre (MLRC) who passed away at the age of 24.
There is undoubtedly a shadow of pensiveness that is cast over everyone because all the animals at Wildlife SOS are like family. But the staff members at MLRC are the most affected by her demise as they take time to grieve and let the truth sink in that Lali won't be seen wandering about her enclosure anymore. Stepping into the centre at the age of nearly 6 years, Lali was rescued from a critical situation of human-wildlife conflict near Nashik village in Maharashtra.
Lali had literally witnessed the formation of the Centre, and its eventual progress and advancement making her one of the veterans there. What was most interesting about Lali was how she immediately stood out because of her unique physical characteristics. Due to the striking red pigment in her right eye, she was named Lali by our Project Manager at MLRC, Mahendra Dhore. Her left eye was also nothing short of remarkable, a dreamy mix of green with flecks of caramel.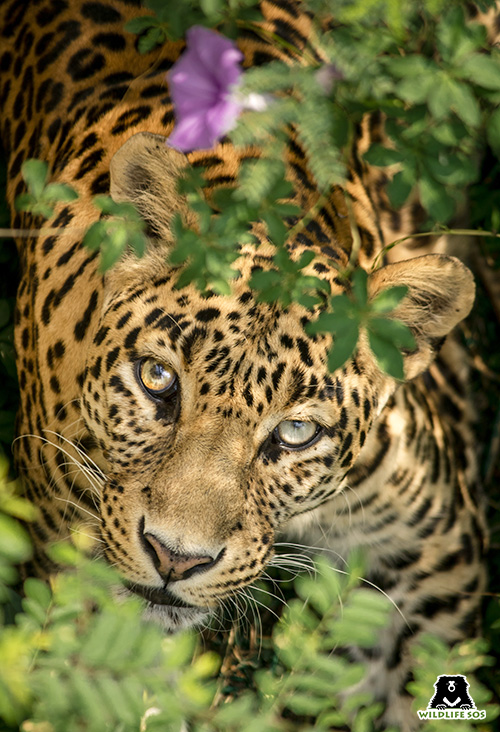 This majestic leopard knew how to rule our hearts. She was a living antithesis – aggressive but playful at the same time. Mr. Dhore recounts the days when she arrived at MLRC and how aggressive she was during her initial days. But it was the change in Lali which surprised him the most. As a few years passed by, she became much more amicable and used to socialise with other leopards beside her enclosure. Even more so, he remembers how Lali could remarkably sense just right before it was meal time, and eagerly wait for her turn to come so that she could relish her food.
Having spent almost 17 years together, it is not difficult to understand how deeply Mr. Dhore had admired this beautiful leopard. "Now whenever we go for a round of observation and pass her enclosure, it feels as if she is still there. Even though we know that in reality, she is not. Moments such as playing with her enrichments, and suddenly appearing out of the thick green cover just to catch us off guard are surely some of the most memorable ones, and unique only to Lali."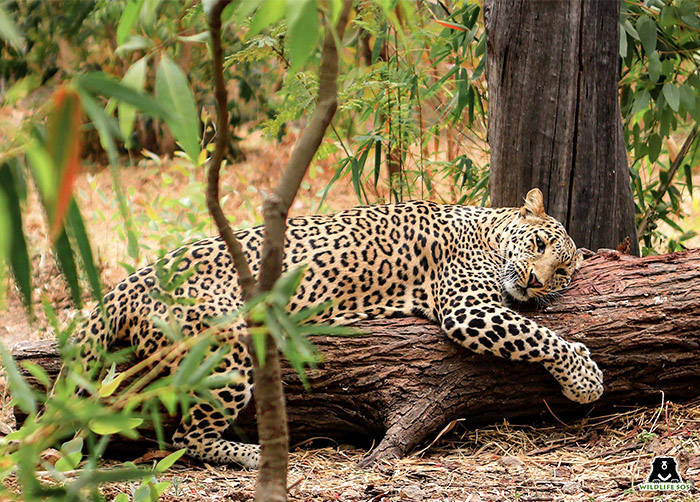 Salim Sheikh, who has been working at MLRC for 8 years, had been her caregiver for the longest time. Lali shared a comfortable bond with her caregiver and was quite accustomed to his presence whenever Salim used to arrive with some treats or food-based enrichments. So he remembers how Lali used to come up to the edge of her enclosure and always walk alongside him. While recounting her younger days, Salim describes how Lali was a playful leopard who used to love rolling inside the field of her enclosure. But mostly, she could be spotted sitting on the wooden platforms which Salim says was due to her liking for sitting on higher elevations. This is quite befitting for a magnificent creature like her and visually metaphorical of a queen sitting on top of her throne.
The sole truth that no one ever gets away from the grasp of old age holds true even in Lali's case. Lali was given specialised geriatric care since the requirements of ageing leopards are different from the younger ones. So instead of the usual structural enrichments, we switched to more scent-based enrichments. Salim observed how Lali was only a shadow of her younger self due to old age and witnessed a significant drop in the duration of her activity. Her movements grew lesser than usual and one would see Lali resting under the shade of a tree more often.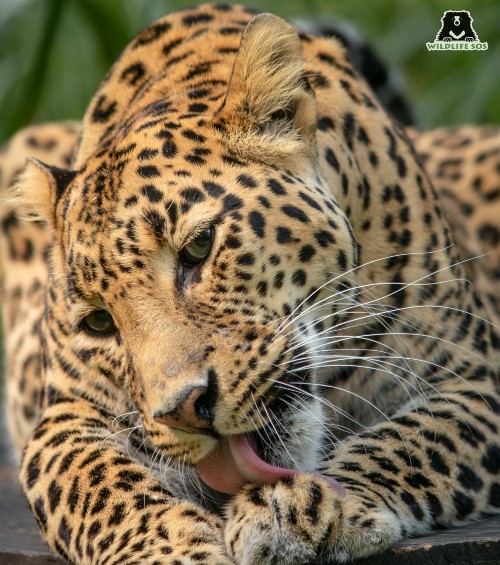 Lali's diet routine had been fluctuating for quite a long time, which included brief intervals of not eating food at all. It was last Friday and she had skipped her meal on that day as well. Soaking in the comfortable evening breeze, as she lay down to rest under a tree, unbeknownst to us that it would be her last peaceful nap, Lali breathed her last and passed away due to natural causes.
Salim admits that Lali's passing will definitely leave a huge void in his life and in MLRC overall. "When you spend 8 years of your life taking care of such a beautiful animal and one day she suddenly leaves, it does leave an impact on you as a person," he laments.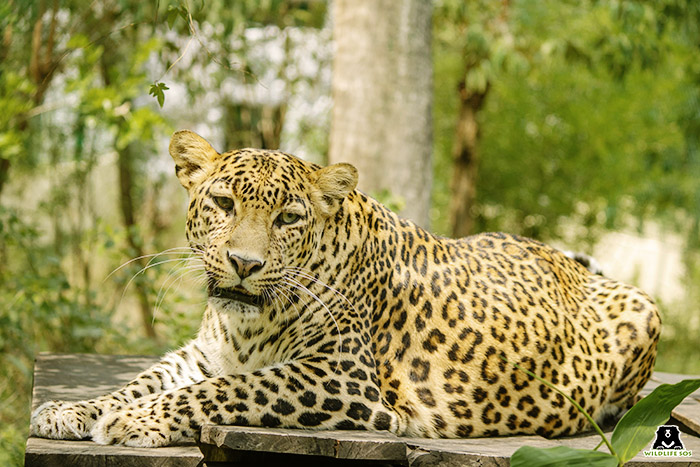 While Lali is no more between us, this elegy probably will be a remnant of her delightful and colourful past. We are grieving currently, but are also happy knowing that we were able to provide her a fulfilling life. Lali, we sincerely hope you returned to Mother Nature safely.