Taking care of big cats is not an easy task, especially for the leopards under our care as they have been rescued from situations of conflict or serious injuries and some even bear the brunt of separation from their mothers at a young age. What makes the care of these majestic leopards possible is the utmost dedication of their caregivers who are committed to looking after them.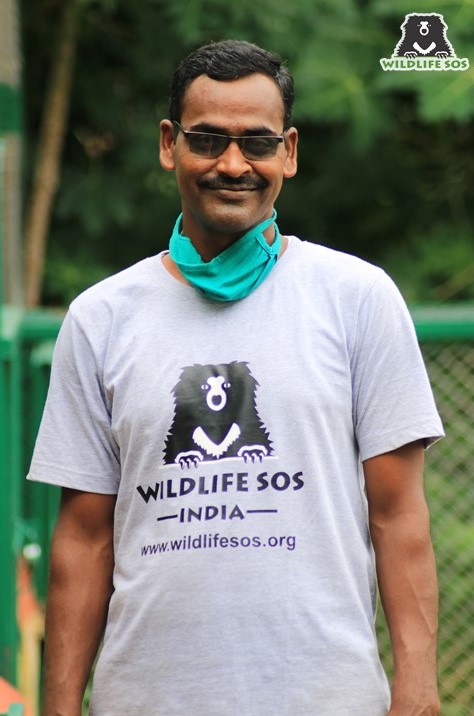 We bring to you the story of Balu Mundhe, the keeper of the leopards with serious disabilities, Ganesh and Vitthal, under our care at the Wildlife SOS Leopard Rescue Centre in Junnar.
Q. How long have you been working with Wildlife SOS? How did you learn about the organisation?
I have been working with Wildlife SOS for 7 years now, and it's been a wonderful experience! I hail from a neighbouring village and I knew about the Rescue Centre since the day that it was established. The moment I learned that there is a position available for a leopard keeper, I knew I had to apply for it because I truly love nature and wildlife. These beautiful big cats make for a very important part of nature and deserve to be protected, which is what this organisation does the best!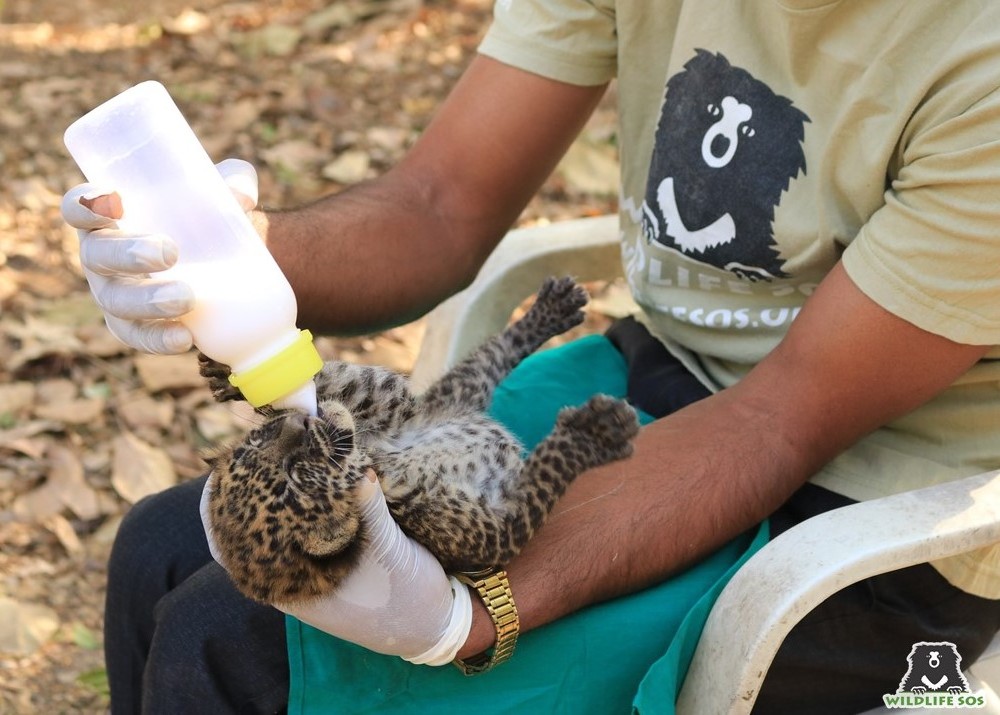 Q. How does it feel to be working with the leopards?
I consider it a matter of honour and pride to be working with leopards! I am very lucky that I get to spend my time in taking care of these leopards, and in ensuring that they are living a comfortable life with us at the centre. My life feels full of purpose knowing that I am doing seva (service) for these animals and I go to bed as a happy and contented man, every night, equally excited to meet the leopards the next morning!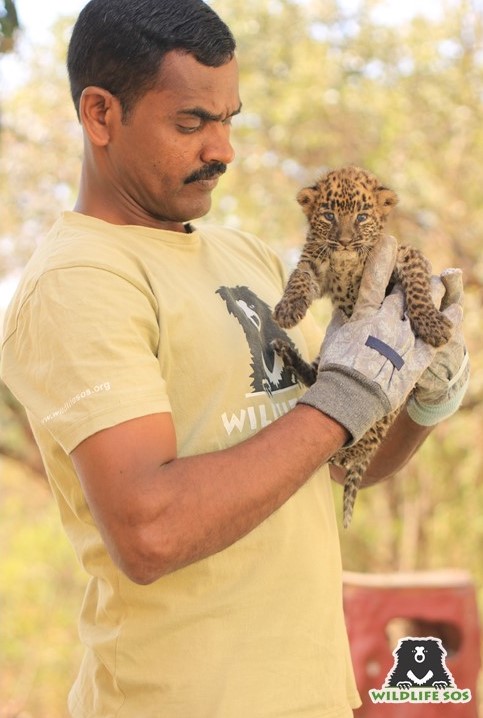 Q. What is a typical workday routine for you?
In COVID19 times, the routine has significantly changed as our temperatures are checked every morning when we enter the centre, and then, we have to sanitise ourselves by washing our hands, and changing our clothes. The robes that we wear are properly disinfected with spray sanitisers so that there is no risk of infection. After this process, I go check on the leopards, Ganesh, Vitthal, Asha, Usha and Nisha , take their temperatures and observe them a bit. I am very particular about cleanliness and hygiene, so I spend an elaborate time in cleaning the leopards' enclosures properly. By the time cleaning and disinfection concludes, the staff proceed for their lunch, after preparing the enrichments for the leopards. When I come back, it is feeding time for the leopards and it is a very delightful sight to watch them enjoy their meal. Of course, I make sure the leopards are not disturbed by me or by anybody else in the feeding time!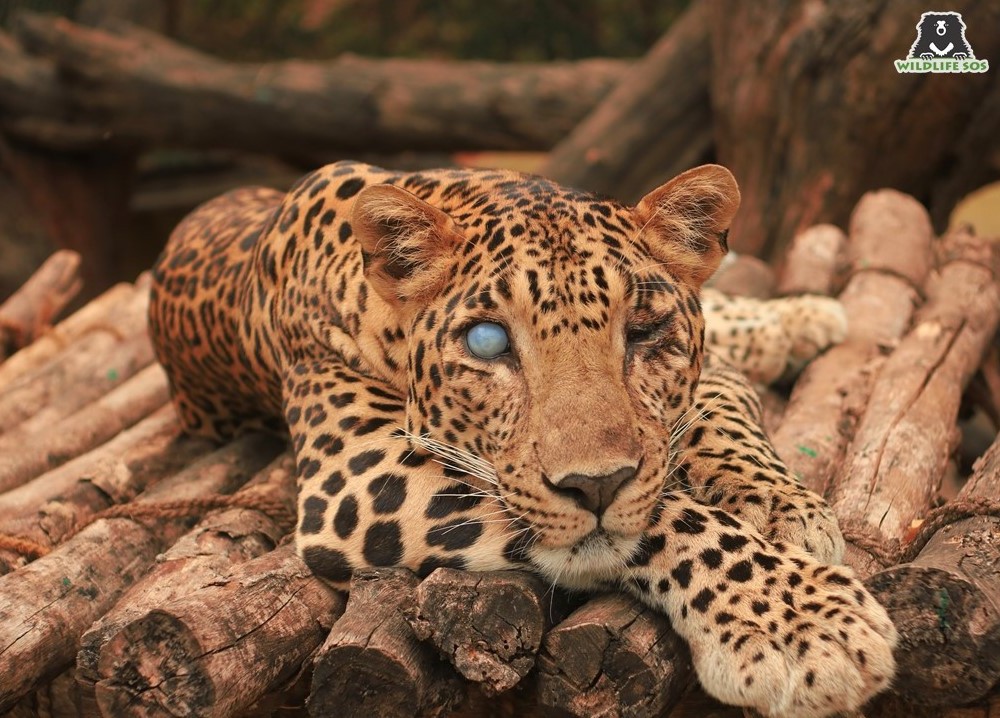 Q. You are Ganesh and Vitthal's keeper, how do you feel taking care of leopards with such serious disabilities? Do you have a favourite out of them?
It breaks my heart to watch Ganesh and Vitthal, really! Both of them were rescued from situations of man-animal conflict, where they were injured to a point that Ganesh lost his vision completely and Vitthal lost his paw. Ganesh is my favourite leopard and I feel so much love for him, he is completely blind and rests on his platform enrichment or will be grooming himself. He is able to sense me when I am around, so he will get up from wherever he is and slowly walk towards the edge of his enclosure to acknowledge my presence. He always treads carefully to avoid bumping into trees or the walls of his enclosure, so I feel a sense of stronger responsibility in taking care of him.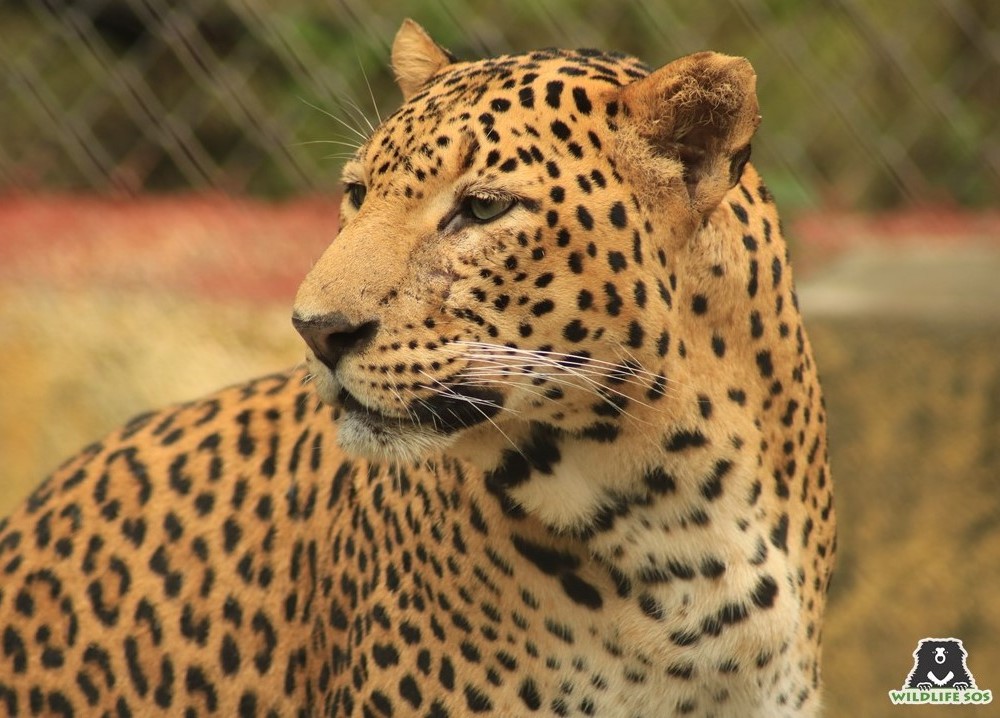 Q. Why did you choose to only work with leopards?
I have grown up watching leopards in the wild as we would have the opportunity of witnessing a wild leopard cross from the periphery of our village, and as a child, I would be very excited at that sight! Now that I have worked with leopards, I don't think I will get the same happiness that I get with them, from any other animal. Another personal reason of loving them is that they are also complete hygiene freaks, like myself and I love that habit wherein they groom themselves and care for themselves!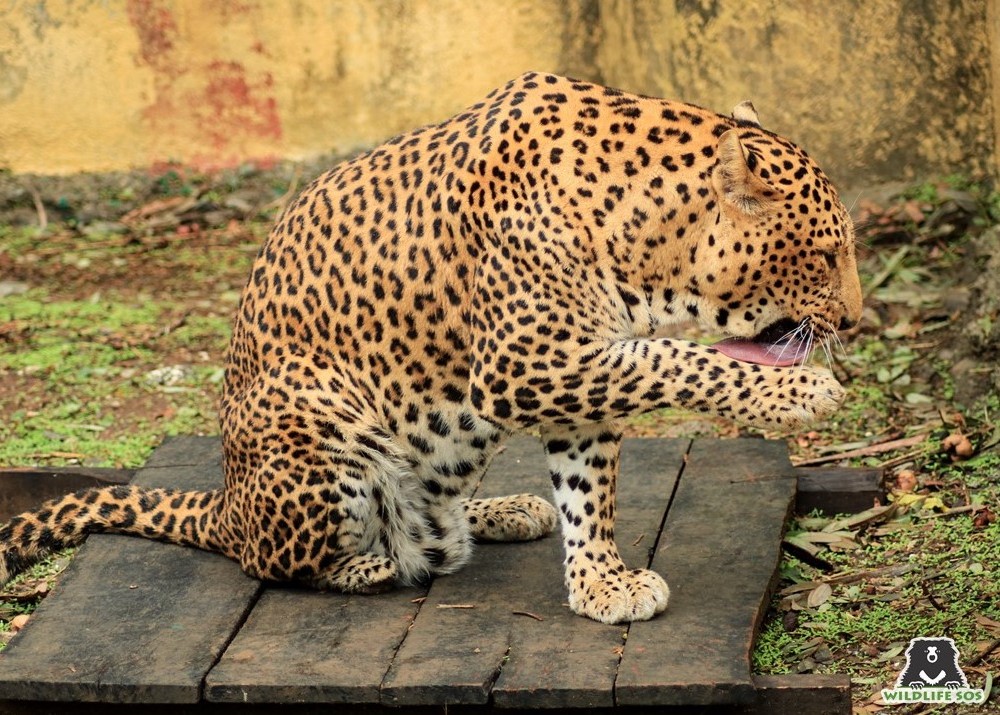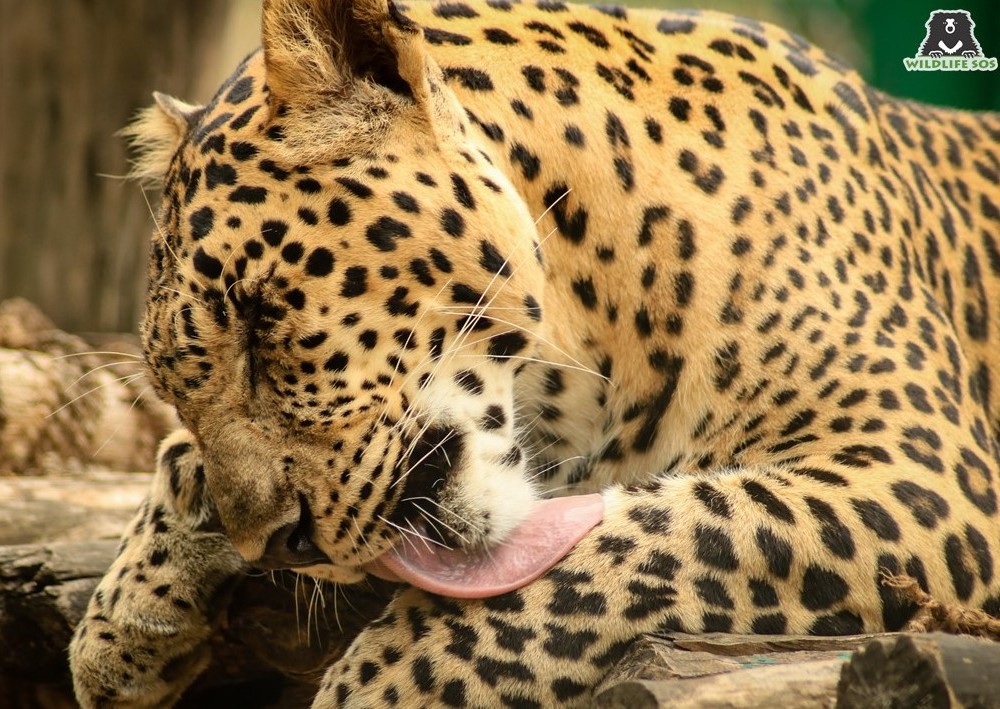 Q. How has your experience been working with Wildlife SOS?
My experience working as a leopard keeper has been great! Our ancestors used to hunt wild animals for survival but here, we are taught how to co-exist with them, how to respect their territory and how to protect them. We should never harm wild animals, whether it is leopards or tigers or elephants, we should protect them because they are very important for supporting the life on this planet.
Q. With the outbreak of the COVID-19 infection, is there a message that you would like to give to our readers and supporters?
This is a very tough time that we are facing, globally, so I request everyone to please take the necessary precautions. Do not step out of your house until and unless it is absolutely necessary, if you have to step out, please wear a mask! From all of us at the Leopard Rescue Centre and the leopards under our care, please stay safe and stay inside, maintain social distancing and care for the animals around you.