Leopards are elusive, nocturnal animals that are listed as 'Near Threatened' under the IUCN Red List. They are umbrella species that play an important role in maintaining the health of the ecosystem they are a part of.
On the occasion of International Leopard Day, Wildlife SOS conducted a literary writing contest to help raise awareness about the plight of leopards in India. Below are the winning entries for the poetry and essay writing contests.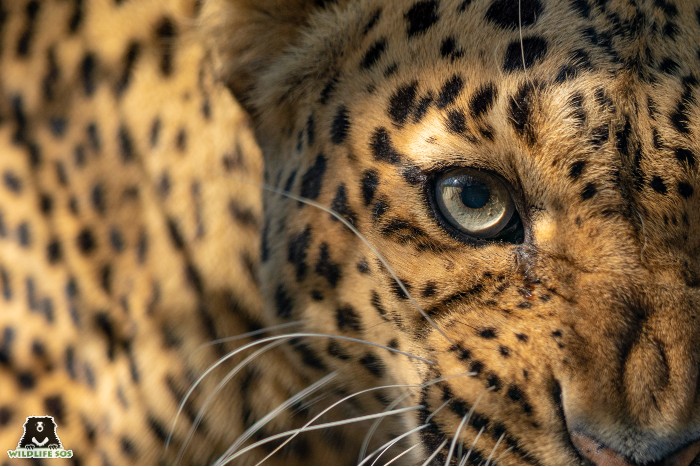 Topic: Vanishing Spots: Threats to the Indian Leopard
Poetry Contest Winners
1st Place winner: Ashu Misha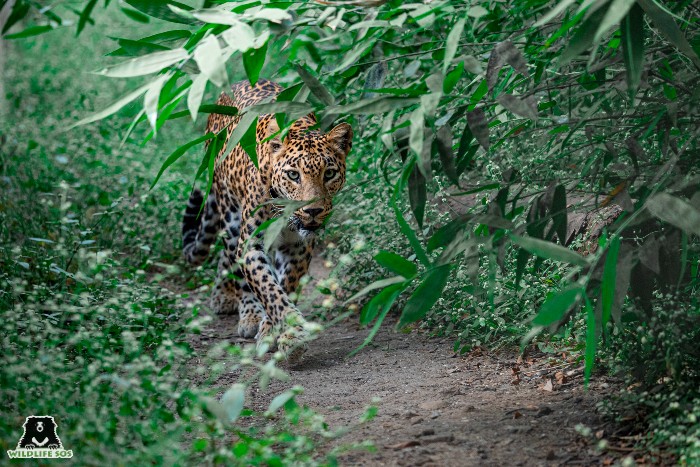 The Silent Scream: Tale of a Leopard
Wandering through the forest, wandering through lanes,
Wondering about my home, now all I find is canes.
Humans approaching my home at their own pace,
And for survival now, I have to be in the race.
With no intention to harm, I stay in my zone,
Though, sometimes it's difficult, so I raise my tone.
One fine night when I was asleep, I found them burning my home,
And now they curse, attack, and fear me when I freely roam.
Solidarity is our thing that people won't get,
Tiger or, Rabbit or, even our Barbet.
Unlike you, we stay together, balancing each other's flaws,
This is our Nature, we follow our laws.
You think you have a brain and you are superior,
But we have more neural cells in our anterior,
Beware of where you are heading, Human!
Remember, we have more blood in our lumen.
2nd Place winner: Rahul M Suresh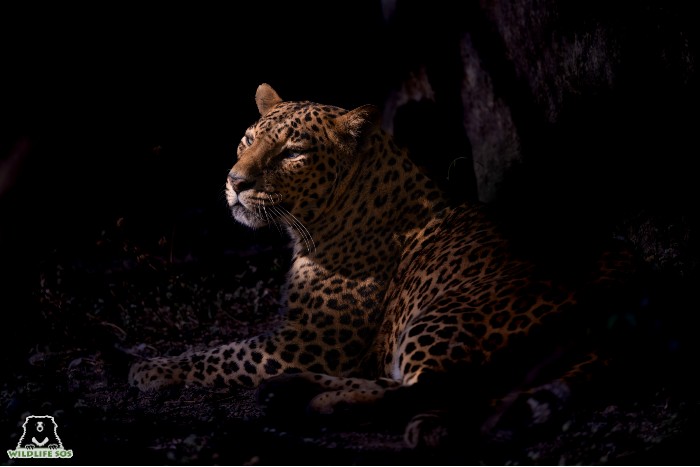 Poem for Wildlife SOS Leopard Day Writing Contest
Leopards roam the wild with grace
Majestic creatures of a different race
Their striking patterns and powerful gait
A sight to behold, a work of fate
But human-wildlife conflicts abound
Their habitat lost, their freedom bound
The threats they face are all around
A battle that must be won, a truth profound.
India, their home, a place of pride
Their presence indicates a thriving ecosystem, no need to hide
On International Leopards Day, let's raise awareness and unite
To ensure their survival, to fight for what is right
For they are an adaptive species, a vital part of nature's plan
Their loss would have consequences, too great to understand
Let us protect these majestic creatures, a responsibility we must bear
To ensure their survival, to show that we care.
Essay Contest Winners
1st Place winner: Sohini Ghosh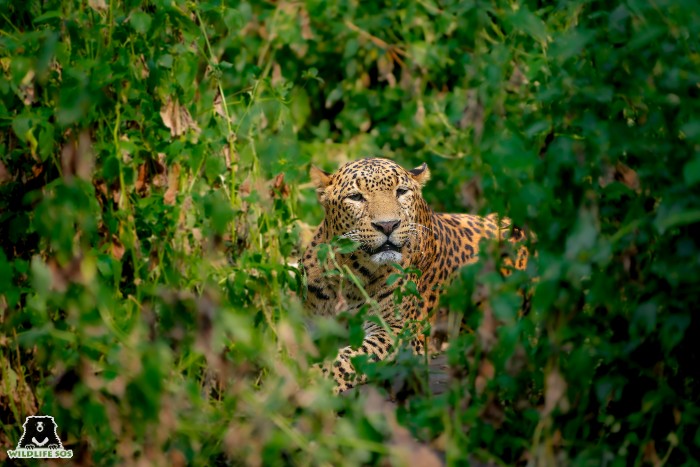 "Where are the leopards? You said we would at least see a leopard."
I helplessly looked at our safari guide. Sometimes it's easier to spot big cats than to answer an argumentative toddler. '
"Oh, they are there. But unfortunately, their numbers are also reducing," he said.
"In Pench?" I asked.
"Here and everywhere."
I was surprised. "I thought only tigers were endangered."
"A few months back only a leopard was run over by a vehicle. That is a frequent phenomenon. Here, see pug marks."
Everyone in the gypsy stirred up. Nobody could wait to meet the ultimate predator. But somehow I kept thinking of the leopard that tried to cross roads and got run over, perhaps a direct effect of urbanization.
"A tiger dying makes a lot of news. That's not so with leopards," our guide said, perhaps reading my thoughts.
My mind raced back a few years when I had encountered the majestic spotted animal for the first time outside a cage. It was late in the night and I was taking a stroll in my housing complex that was separated from Mumbai's Sanjay Gandhi National Park with a wall. Perhaps, it wasn't that high for the leopard that had managed to jump over it into our complex. The leopard was at a considerable distance from me and stealthily moved towards a pair of sleeping stray puppies. I stood there, unable to move, completely hypnotised.
The next day the Forest Dept. was informed and a wire fence installation process was initiated.
A similar incident had happened a few months later. A leopard in search of food had entered a village. However, it was caught and ruthlessly beaten with sticks and finally killed.
Some Facts. The leopard is listed as Near Threatened on the IUCN Red List. The biggest threats facing the common leopard (there are around nine subspecies of leopard) are poaching, increased human-animal conflict, and loss of habitat.
Leopards are poached for their skin and bones and the market for these is heartbreakingly high across the world. And those who are not poached are at a risk of being run over by vehicles, or being beaten up by humans.
"There, on that rock," our guide whispered.
We looked at where he was pointing, unable to contain our excitement.
It was a leopard, basking in the sun.
"She's beautiful," my son said.
"Absolutely," I said with a smile.
2nd Place winner: Amrita Ray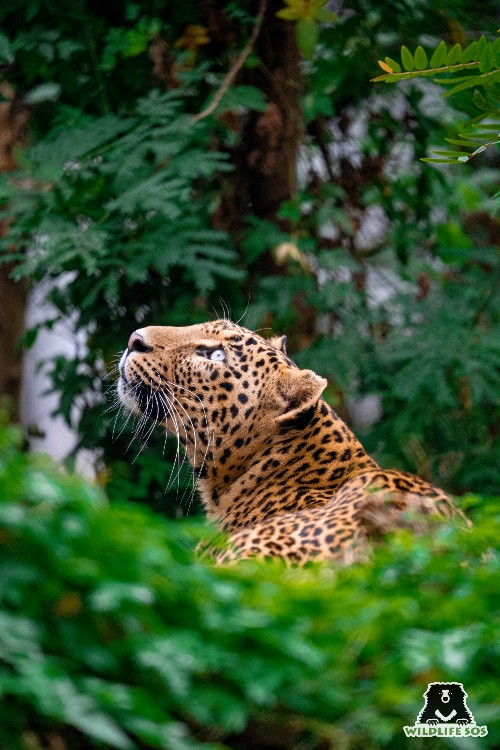 Summer of 2005, my brother and I were children when my parents took us to Mukteshwar for a summer getaway. After that one trip, Mukteshwar became a fixity, we kept going back each year. It wasn't just the beauty and serenity that made us return again and again. It was the pugmark. A leopard pugmark that we spotted on the dirt track passing right in front of the homestay where we put up.
Our parents brought us up with a deep love and fascination for nature. That pugmark suddenly made one of the most mysterious creatures in the Indian jungles tangible. The leopard no longer remained a creature in Jim Corbett's tales or in nature documentaries. To us, it was there, near us, hidden just out of sight, possibly watching us and waiting for us to leave so it could go about its business. After that, in my mind, the forested valley below, thickly blanketed in oak and pine, began harbouring a leopard. I'd imagine it, just beyond the tree cover, lolling on high branches, stalking prey, guarding the perimeters of its territory. Whenever we would drive through the forest reserve I'd try peering into the trees hoping for a glimpse of the spotted tail. The leopard wasn't a scary spectre for us. It was an elusive
one. We wanted to be able to experience what Jim Corbett described when he wrote –
"Those who have never seen a leopard under favourable conditions in his natural surroundings can have no conception of the grace of movement, and beauty of colouring, of this the most graceful and the most beautiful of all animals in our Indian jungles."
However, in recent years ,leopard sightings in Mukteshwar have become increasingly common. Townspeople have ample video footage showing the animal skulking in dark corners, stalking street dogs and foraging for food in garbage dumps. A far far cry from the magnificent creature we imagined, hiding in the pines. Losing its kingdom and prey to usurpation by man, has reduced the leopard to a deplorable state, forcing it to venture into human civilization and put itself and the humans in danger's way. Owing to illegal logging, the tree blanket of the valley too has become moth-eaten. The holes reveal bare brown patches. If this is how matters keep proceeding, soon the valley shall no longer harbour hidden leopards for future generations.