Amidst the many challenges of forest fragmentation, habitat encroachment, and poaching, leopard conservationists in India also face the trial of keeping these big cats safe from open wells. In many parts of India, you see open wells that have been dug deep into the ground. They have no walls, fencing or coverings of any sort to prevent anyone from falling inside. Abandoned wells that have dried up or hidden by foliage on the sides prove to be even more deadly. These 'orphan wells' can be death traps for any human or animal that is unaware of its location. Leopards, who often wander at night to avoid humans while they find prey, face a tremendous threat from these wells.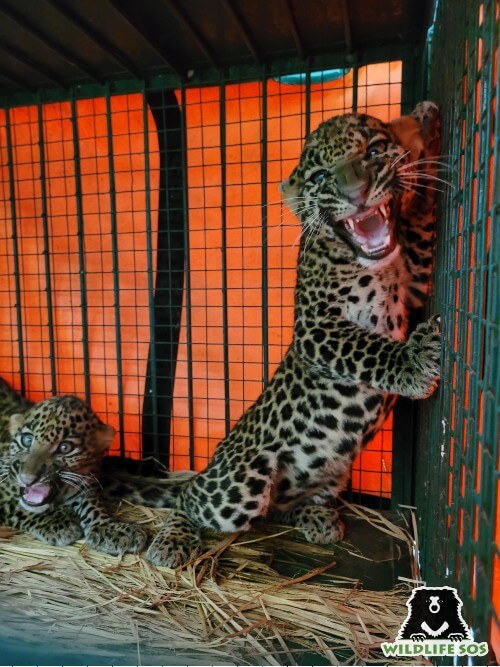 Two such leopard cubs, who were only 4-5 months old, met with a terrible fate when they fell into a 50-feet-deep open well in Shingave village, Manchar, located in Pune District of Maharashtra. Some vigilant officers from the Forest Department spotted the cubs struggling to stay afloat in the well. A speedy rescue operation was arranged as one of the cubs lost consciousness and was at risk of drowning.
In such a situation where a cold and wet environment can affect the ability of the cubs in regulating their body temperature; time is of the essence.
Following protocol, the forest officials immediately rushed the two cubs to the Manikdoh Leopard Rescue Center (MLRC) in Junnar for urgent medical care. The Wildlife SOS veterinary team conducted a thorough examination and found that the male cub, though exhausted and stressed after the ordeal, had no serious injuries.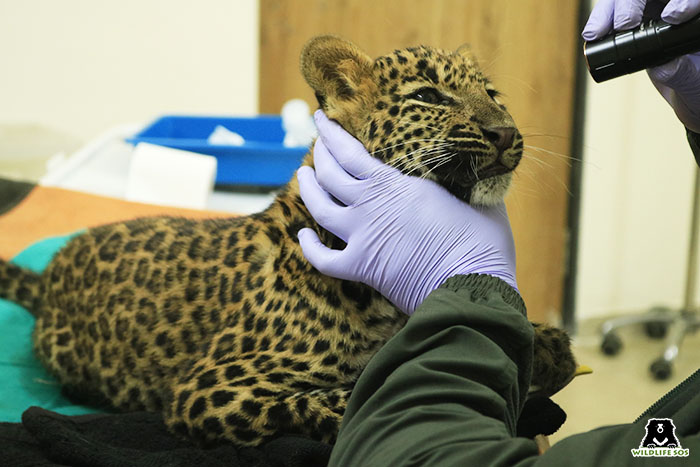 The female cub, however, was in a precarious situation after having lost consciousness inside the well. The vets suspect that this was due to being in the cold water for a long time and the stress of the situation. They got to work to revive the young cub who was battling for her life. They administered warm fluid therapy and used heating bags to help her regulate her body temperature. The cubs remained under intensive care for a few days. Once they gained their strength back, the forest department released back into the wild.
This rescue operation had a happy ending due to prior training for such incidents. Swift action on the part of the forest department, and the expertise of the Wildlife SOS veterinary team saved the lives of these cubs. However, the work here is not complete. We have seen time and again how these uncovered wells continue to be a threat to wild animals and people. Many who fall into such wells do not always make it out alive. It is time to take serious action to prevent any more mishaps like this from recurring.