Human-Wildlife conflict mitigation cannot be possible with the involvement of just one group. Rather, it is the combined effort of many different actors that really makes a difference. To ensure the success of wildlife rescue operations, we need strong teamwork between Wildlife SOS, the Forest Department, and the local communities. Prior preparation helps us guarantee that everyone can firmly do their part when a call to action is required. Keeping this in mind, Wildlife SOS held a training workshop at the Manikdoh Leopard Rescue Center in Junnar, inviting trainee officers from Kundal Forest Academy.
The workshop, held on the 22nd of October, consisted of two sessions. The first session included a presentation by the Deputy Conservator of Forests. It contained details about the operations of Manikdoh Leopard Rescue Center and its management.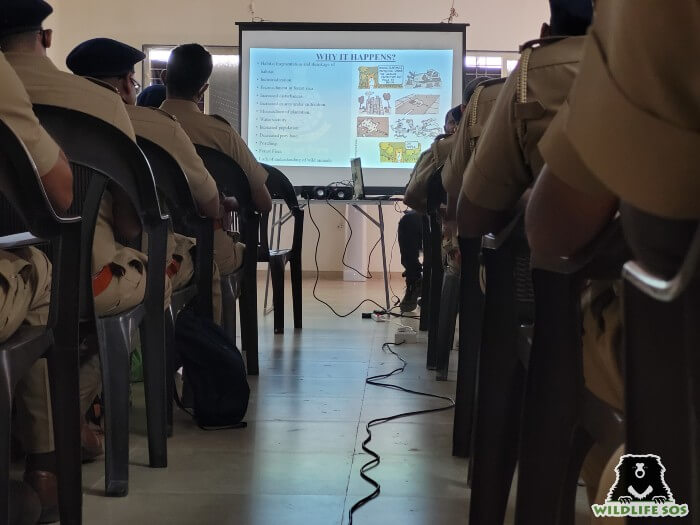 The session also included information about how to conduct rescues and reunite cubs with their mothers. Hence, it is imperative to reunite them while the mother is still looking for them. Without the presence of their mother, it is nearly impossible for them to learn to hunt and avoid humans.
The second session held by Dr. Nikhil Bangar, a veterinarian at Manikdoh Leopard Rescue Center, demonstrated the proper methods to microchip a leopard. Microchipping is an important part of a leopard rescue operation. Each microchip has a unique identification number and allows us to study a leopard's movement patterns. This data is vital in human-wildlife conflict mitigation.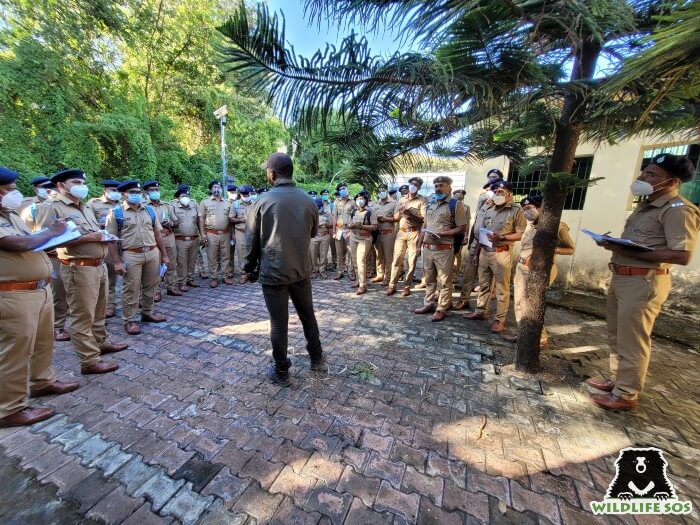 Coordination between the Forest Department and Wildlife SOS has proven to be useful in saving the lives of humans as well as leopards before. This workshop is another step in making sure that leopard rescue missions in the future run as smoothly as possible.