The scars from our past don't fade that easily. Wounds linger and sometimes fester in unexpected ways. This month, let us take a look at the story of Vimal, an intelligent and mischievous sloth bear at the Bannerghatta Bear Rescue Centre (BBRC).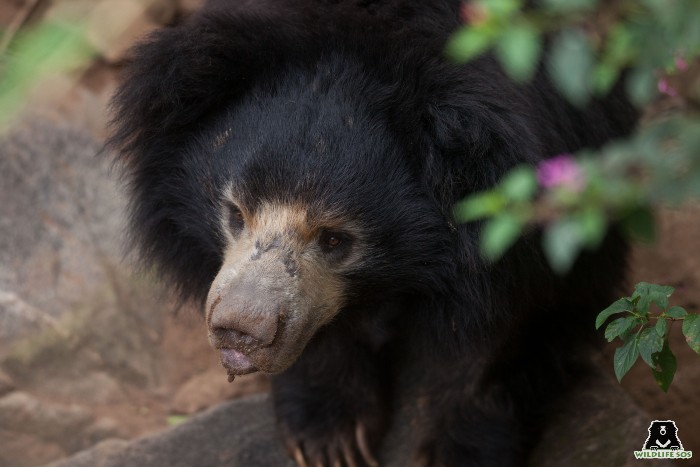 Vimal was four-years-old when he was rescued in 2010 from the 'dancing' bear trade. During this time, he suffered immense mistreatment for human entertainment. His soft, sensitive muzzle was pierced with a hot iron poker so that his owners could pass a rope through it. Tugging this rope would make Vimal move in pain, which was mistaken to be a 'dance' by viewers. If this infliction was not enough, the owners forcibly broke his canines without the use of anaesthesia to ensure that he could not retaliate when provoked.

The average weight of a healthy male sloth bear is about 140 kg but Vimal was found weighing merely 40 kilos! The trauma he carried was clearly visible when he would cower at the sight of humans. However, through the constant care and patience shown by his carers, the bear has come a long way.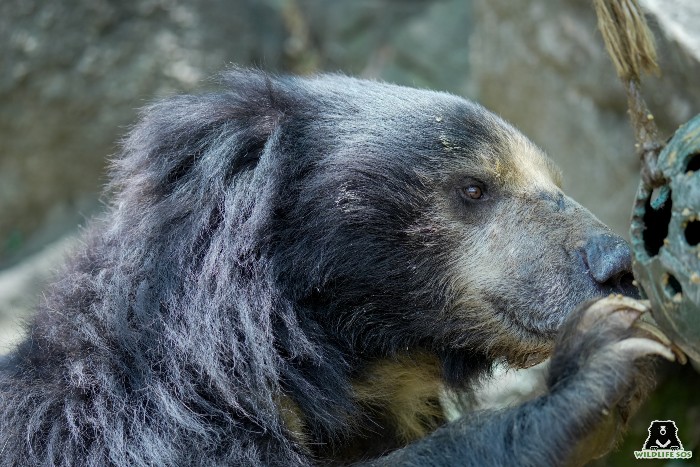 Currently, Vimal has the size and weight of a healthy bear and is comfortable to let his natural personality show. While he still likes being on his own most of the time, he has formed strong bonds with Odum and Binny, with whom he likes to play. He is especially close to Binny, and prefers to eat and sleep alongside her.

Since his arrival at BBRC, Vimal's health has been closely monitored. However, some wounds have a way of reappearing. With Vimal, his past came back to the fore in the form of a rotting tooth, and his consequent aversion to food. As his canines had been crudely ripped out and left untreated for years prior to his rescue,  the roots of his teeth were left exposed and susceptible to infection. Once infection sets in, the only way out is by extracting the teeth. Dental health is a vital part of the animal's overall well-being. Our skilled veterinarians extracted his upper and lower canines to ensure that Vimal continues to be healthy.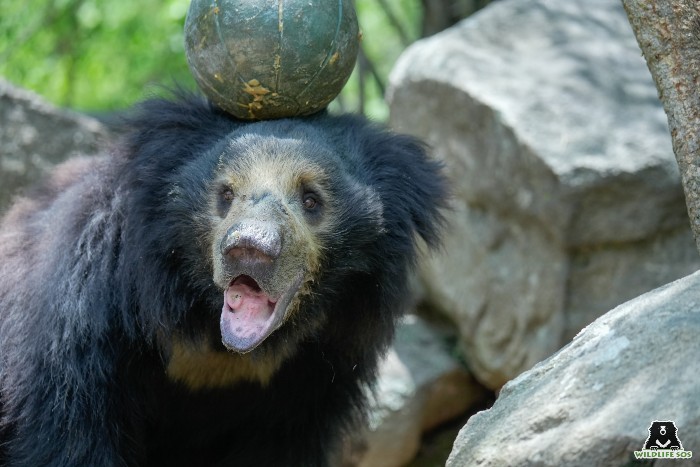 Ever since these extractions, Vimal has gone back to eating all of his favourite treats, from honey to peanut butter and coconuts. After every meal, he is seen with porridge smeared all over his muzzle, as slurping it is not enough. He has to submerge his entire muzzle into his porridge before he gets the satisfaction of having a proper meal!

Vimal's smart and playful nature can also be seen during the periodic health checkups conducted by the veterinarians. The first glance of his doctors makes Vimal's flight responses kick in, and he tries to evade them by opening his enclosure gate and running off into his field! But after being coaxed by the sweet scent of honey, Vimal readily allows the vets to examine him.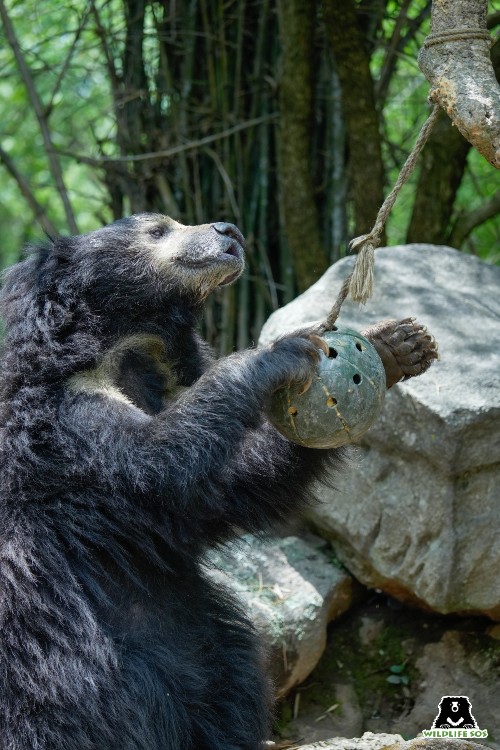 Being able to watch Vimal's journey to recovery and seeing how, despite his traumatic past, he has formed a steady and friendly bond with his human caretakers is truly heartwarming. To support and sustain this endearing bear's health, consider becoming a monthly donor.