"The only love to really believe in is the love of a mother."
All of us have been shaped immensely by the mother figures in our lives – their presence displayed clearly and frequently in our decisions and capabilities. For young bears Maahi & Mithali at the Bannerghatta Bear Rescue Centre, their foster mother Ankita has played the authority figure in their lives.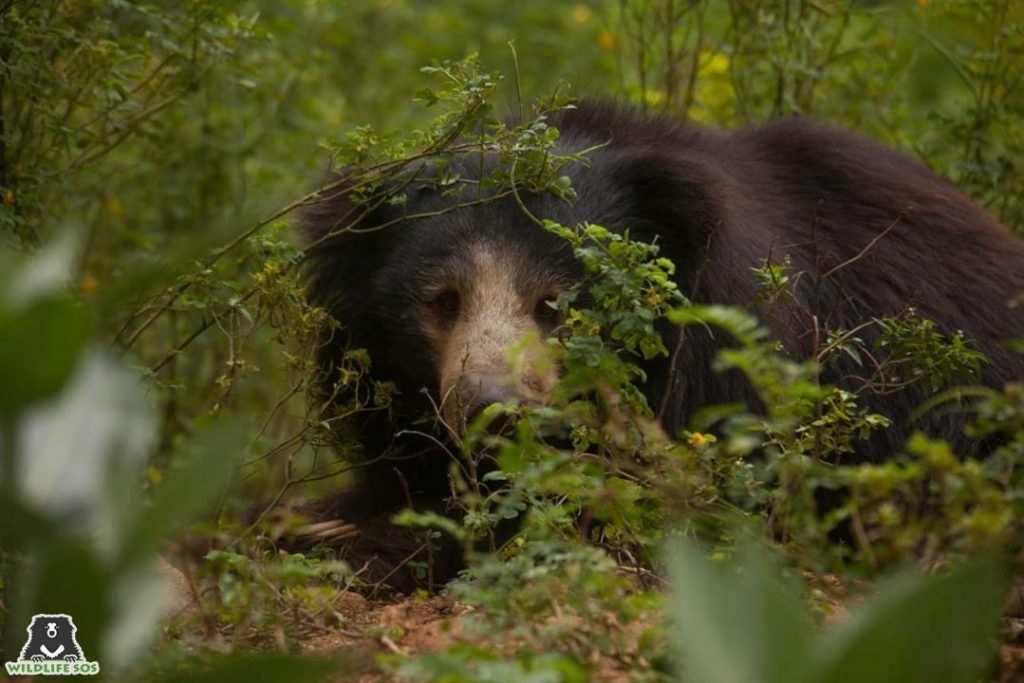 In 2017, the cubs were found clinging to their dying mother inside a 20-foot-deep well on the outskirts of Tumkur Pavagada village, located in Karnataka. It was a miracle that they were still alive, and a new chapter awaited them at the center. Since the young bears were yearning for a maternal presence, the team decided to gradually introduce them to Ankita, in the hopes that she would adopt them. As luck would have it, her maternal instincts kicked in almost immediately and she happily took on the role of a foster mom. Today the three share an extraordinary relationship, one which has only gone from strength to strength over the past three years.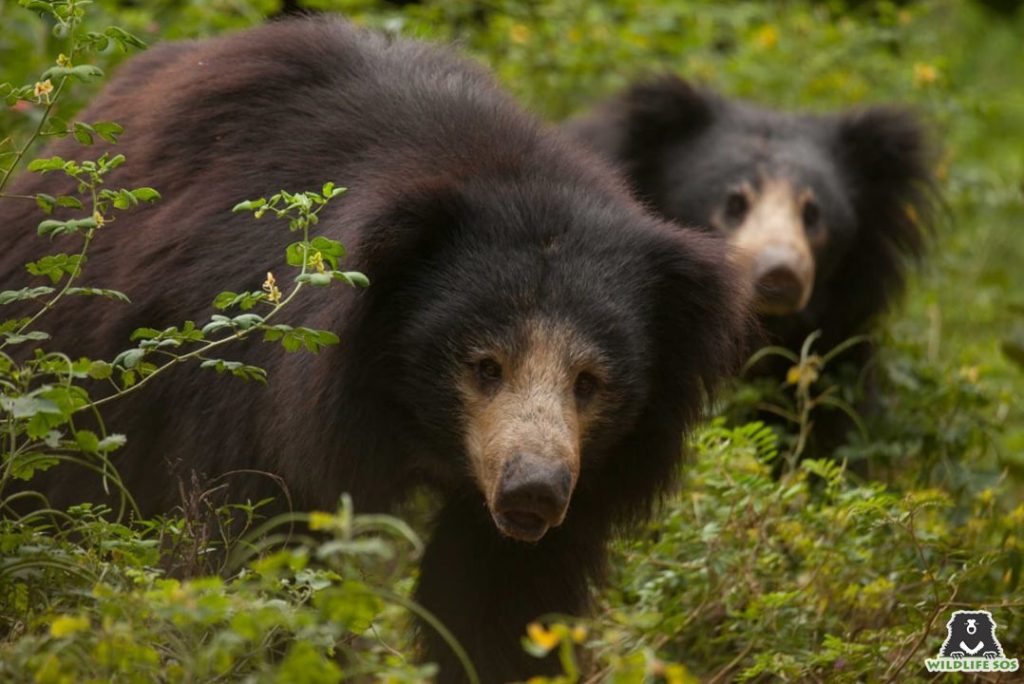 Ankita's own story starts in the forest bordering the township of Kadur in Karnataka in January, 2006. The sloth bear had taken locals by surprise, and some trepidation, as she ambled into plain view of the residents. However, instead of taking drastic action, the kind-hearted people reached out to the Forest Department & Wildlife SOS for aid. Orchestrating a quick rescue, the bear was brought to the Bannerghatta Bear Rescue Centre. After a mandatory period of quarantine and another longer period of socialization, Ankita was introduced to Hamsi, another bear that had fallen victim to man-animal conflict. The two quickly became good friends, spending many hours together exploring the nooks and crannies of the lush rescue centre.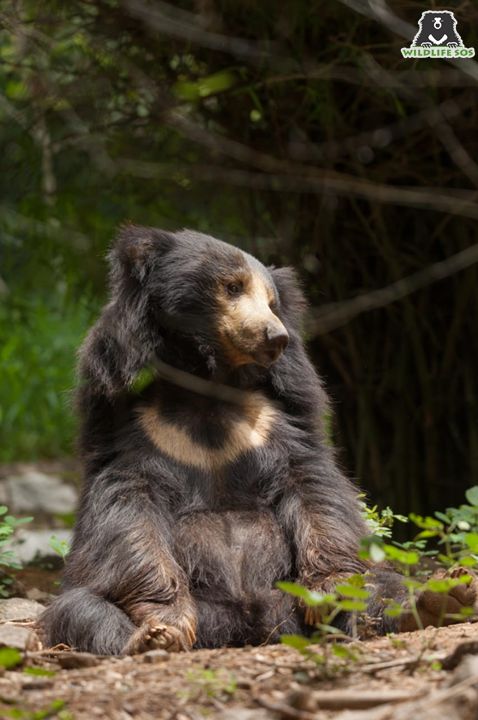 The adoptive relationship between Ankita and Maahi, Mithali is warm and pleasant. Because the absence of a mother figure in their life left the two without a chance to learn natural behaviour, Ankita's presence in their lives meant quite a lot. It is hard to retain natural instincts when not growing up in the wild, which is why their relationship with Ankita played that much more important a role. From foraging for food including learning to dig for termites, defence and climbing trees, Ankita taught the twins everything. They enthusiastically follow her around, trailing along behind her as she demonstrates how to use their inwardly shaped claws to dig for termites or suck out the insects by using their snouts.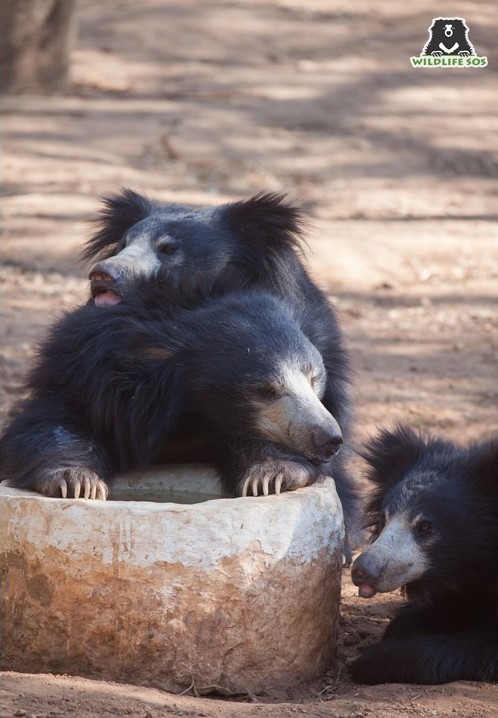 Whether Ankita grasps the importance of her role in the life of Maahi & Mithali is unknown, but the rapport between the three is unmistakable. Even though the cubs are now young adults, they continue to look to Ankita for guidance, often ambling along in her wake as she goes about her daily routine.
Ankita inhabits the 'Safari' area within BBRC, a large open area lush with greenery, with many other bears. There are a cluster of pools installed in the enclosures and Ankita can often be spotted taking a relaxing dip in them. Sometimes splashing water on onlookers, Ankita loves frolicking in the cool pool, also enjoying playing with treat filled enrichment balls, honey laced logs and digging up mud pits to nap in!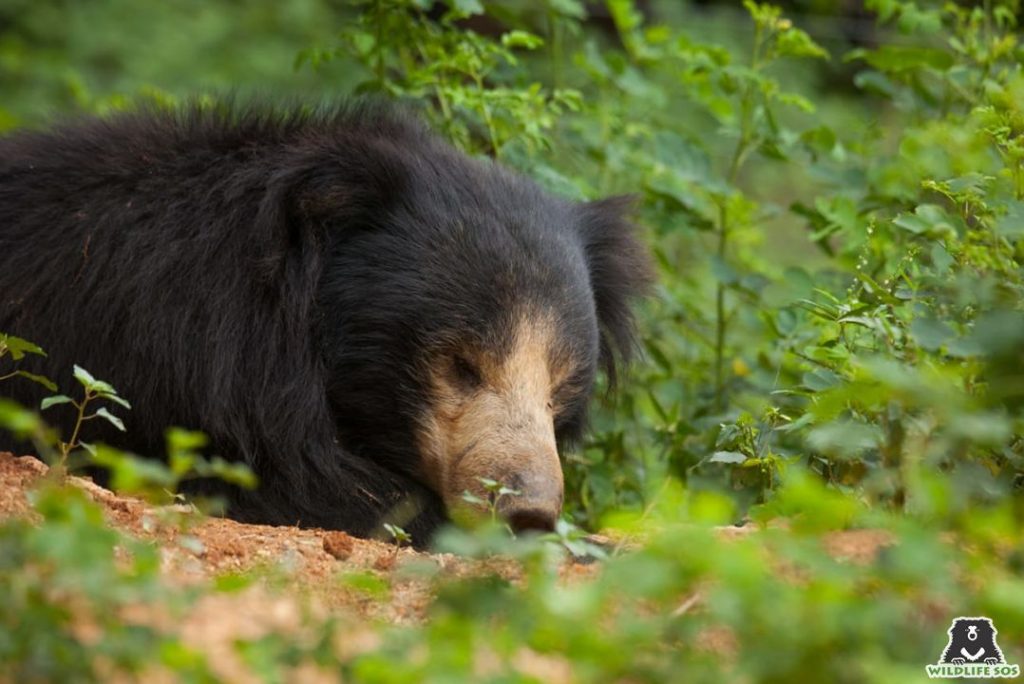 Today, Ankita is a healthy, happy bear undergoing the requisite treatment for geriatric bears at BBRC. Her diet consists of multivitamins and other nutrients to provide her the strength she needs and the mud in her surroundings is sprinkled with water so that it is soft and comfortable to walk on. She spends much of her time with Maahi & Mithali, surveying them imperiously while they play.