Jawaharlal Nehru, India's first prime minister, was known for his love for children and animals; So much so that on the occasion of Nehru's birthday, India observes a day dedicated to the nation's children. Nehru's attitude towards children was accurately captured in a letter he once wrote to the children of India. He said, "[adults] build barriers… of religion, caste, color, party, nation, province, language, customs and of rich and poor. Fortunately, children do not know much about these barriers, which separate. They play and work with each other, and it is only when they grow up that they begin to learn about these barriers from their elders." Nehru saw children as clean slates, devoid of all the biases and complexities that individuals develop as they grow up. Nehru's theory of children rings true even today and can easily be applied to the world of Wildlife Conservation!
Much like the barriers of caste, color, nation, etc. children also do not create barriers between themselves and animals. The "common world" theory developed by Latour in 2004 suggests that children do not distinguish between humans and non-humans. They recognize the intrinsic value of animals simply because they are living creatures and not based on any value attached to them. Adults, on the other hand, lose this childlike innocence and value animals based on some economic, moral, or even entertainment value attached to them.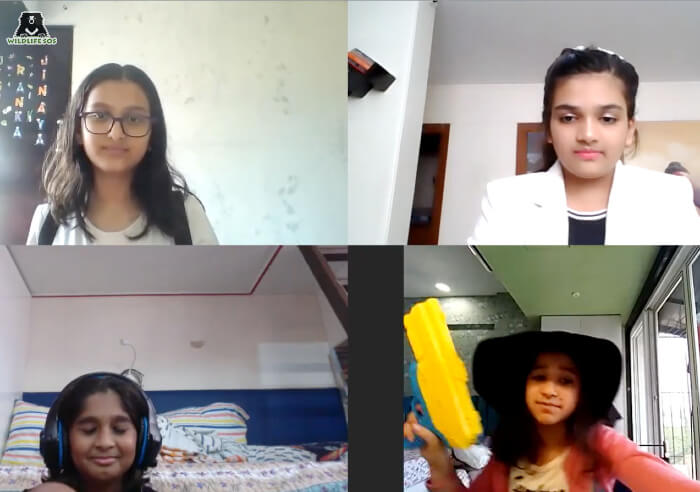 This instinctive connection between children and wildlife can be a powerful tool for not only creating a world where man and animal live in harmony but can also be beneficial to the growth of a child. At Wildlife SOS, we are determined to preserve these instinctive connections between children and animals, may it be through our junior virtual volunteers or our young wildlife volunteers. No matter what the initiative, getting children involved in the world of wildlife conservation always benefits India's animals and children alike.
The need to sustain the instinctive connection between children and animals became abundantly clear with our work with Xavi Barugh, a young Wildlife warrior who received Wildlife SOS's "Rising star award." Eight-year-old Xavi is a British student from Chailey St. Peter's Primary School, Sussex, UK. The young animal lover was moved by the plight of Raju, an elephant rescued by Wildlife SOS in 2014. To utilize his love for animals as a tool of learning, Xavi's teacher,  wrote to Wildlife SOS. She said, "[Xavi]  is 8 years old and has learning difficulties…He is absolutely passionate about animals, particularly elephants and whales…His confidence and self-esteem is sometimes very low, and he gets frustrated that he can't do all the work that his peers can do. But I know that one day he will do great things in the animal world. He has a big heart."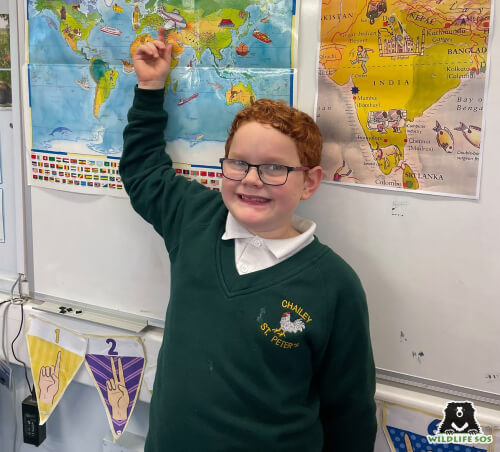 The letter initiated a scintillating journey for Xavi, who began fundraising for Raju through a Facebook campaign. Xavi did silent auctions, raffles and even took the help of classmates Aiden and Connal, who sold mistletoes on their drives. Through the hard work of Xavi and his friends, the campaign managed to raise £1700!
Yet, Xavi was determined to keep going, and on hearing the story of Jai, another elephant Wildlife SOS rescued, Xavi decided he had to keep fundraising. Moved by the fact that Wildlife SOS and Jai had to cover 500km each way to bring Jai to his new home at the Wildlife SOS Elephant Hospital Campus, Xavi decided he would do the same. He organized a "Freedom Walk" in January 2021, which would be a 50km walk! As Xavi walked, contemplating the turmoil of the poor elephant who had to do the same, he urged people to join him virtually on his Freedom Walk Facebook Fundraising campaign. Pouring his heart and soul into the cause of fundraising for rescued elephants, Xavi even designed a set of wristbands featuring his campaign message, " Break the Chain. Think Again!" And did Xavi help break the chain? Our young wildlife warrior helped raise over £2300 through both his campaigns!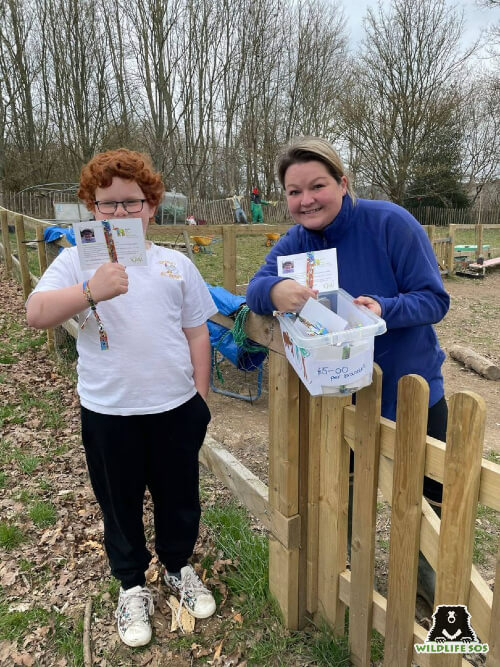 Enthralled by Xavi's passion, Wildlife SOS treated him to a Zoom call with rescued elephants Phoolkali and Maya. Wildlife SOS co-founders Kartick Satyanarayan and Geeta Seshamani were also on the call and answered the children's many questions. Xavi's story proved that he did not see animals as distinct non-humans but as mere living beings who deserved a life of freedom and dignity like any other.
There is no shortage of young wildlife lovers willing to go the extra mile for our wild brethren, and this one particular child is bound to win your heart! In India, we have Kabir Kumawat, a young 7-year-old boy whose passion for reptiles is hard to miss. The young reptile lover is an active member of WIldlife SOS' Reptiles group on Facebook and uses his voice to alert our team about snakes in distress. Kabir is bound to enthrall anyone with his extensive knowledge about snake species. His compassion for these often misunderstood animals is a joy to see, and Kabir ensures that adults too shed their biases and misinformation surrounding snakes! He uses this knowledge to make people aware of how to peacefully co-exist with reptiles, displaying a sort of empathy that reminds us of the way Nehru saw children – devoid of any biases towards humans and non-humans.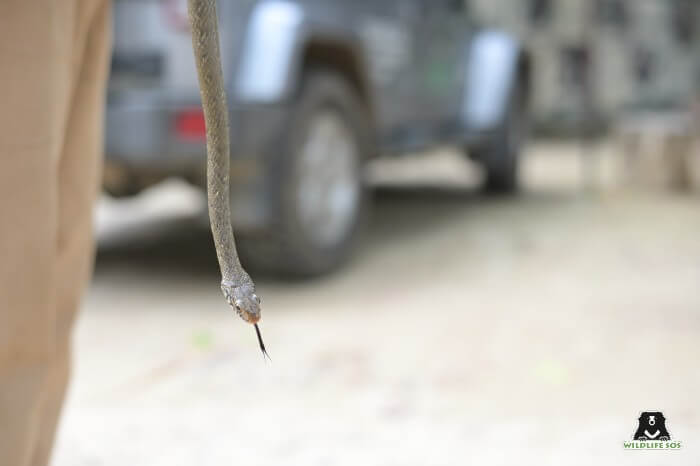 Xavi and Kabir stand as a testament to the power of sustaining children's instinctive connection with animals. This connection has not only helped the wildlife of India but is also sure to benefit kids like Xavi and Kabir in the long run! Research has found that contact with nature can positively aid a child's cognitive and moral development (Kellert 2002). According to a study carried out by The Wildlife Trusts, spending time outdoors with nature, much like Xavi did to raise funds for Jai, can improve children's self-confidence. Interacting with animals also helps children develop a sense of leadership and survival skills that prove to be of immense help during their adult lives. Further in this digitally dominated world, interacting with wild animals forces children to balance their screen time with some needed outdoor activities.
Just like interaction with nature, including wild animals can help a child, the destruction of our forests and the dwindling number of wild animals can also negatively impact children. In an increasingly urbanized world, children are interacting with nature less and less. Studies have found the children who interact less with nature are often disconnected and are relatively more sedentary.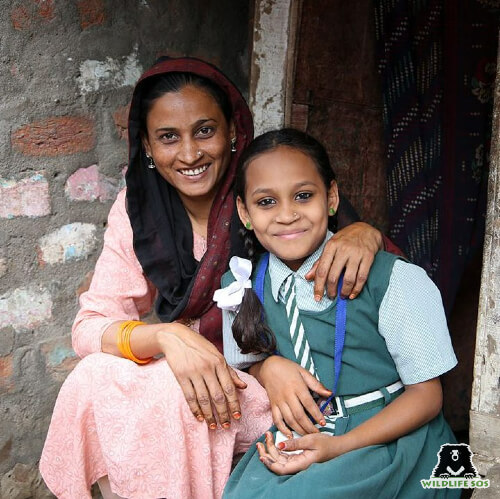 Further, in a society where animals are being abused, children can also be impacted. Wildlife SOS discovered this first hand, whilst working to end the age-old tradition of dancing bears. When WIldlife SOS set off on the formidable task of rescuing the dancing bears of India, they had to work hand in hand with the Kalandar community – a tribal group that tamed sloth bears for a living. Amidst our attempts to rescue the bears, we found the children of the Kalandar community trapped in the vicious cycle of caste and poverty. Young boys had to follow in their fathers' footsteps, and tame sloth bears and thus were not educated. Girls, on the other hand, were married off, making child brides a widespread problem in the community.
With the rescue of the dancing bears and putting an end to the tradition of dancing bears, not only were Kalandar men and women rehabilitated but their children were also given access to education. To date, over 6000 Kalandar children have been supported by Wildlife SOS in achieving their educational goals. 
The world of wildlife conservation is thus inextricably linked with the world of children in a myriad of ways. Children can not only help save animals through their instinctive connections with animals but also benefit themselves from interacting with nature and its beings. On the other hand, the loss of wildlife and biodiversity impacts children negatively and (as in the case of the Kalandars) can also lead to the lack of education and rights.
This children's day, you can promise to throw your child into the world of wildlife conservation! You can find out about our various volunteering opportunities HERE.
You can also sponsor the education of a child by clicking HERE!