Leopards are the most adaptable of all big cats. Their size and stealth allow leopards to manoeuvre diverse topography. However with rising urbanisation, more and more felines are seeking out habitation in proximity to human spaces, leading to human-wildlife conflict.
Locals near the Tata Communications Limited (TCL) guest house near Arvi had been spotting leopards for quite a few days. After multiple sightings, they reached out to the Maharashtra Forest Department. The forest officials, along with the Wildlife SOS team operating out of the Manikdoh Leopard Rescue Centre (MLRC), arrived at TCL in Arvi to address the matter. To mitigate possible human-wildlife conflict in case of an encounter, the team conducted an awareness session with the TCL staff and the local community.
Session Highlights
Human-wildlife conflict remains a sensitive issue, and during the awareness session, we had to ensure that the right way to tackle the situation was clearly communicated. Our team shed light on how to prevent any harm to humans and the leopard in case of conflict situations in future. The awareness session was led by Wildlife SOS Project Manager, Mr. Mahendra Balu Dhore.
The session involved the participation of 25 staff members from TCL. Leopards are nocturnal and elusive predators, and loud noise and light can be great deterrents for any big cat lurking in the vicinity. Our team members therefore advised all present at the session to make loud noises and carry bright flashlights if they venture out at night.
As wildlife enters urban areas due to habitat fragmentation and human encroachment, various wild animals are drawn towards settlements occupied by people. This is because of the high prospect of acquiring an easy meal. Smaller animals who scavenge through garbage areas near human habitations become prey for larger animals like leopards.
Our staff laid emphasis on this fact and specifically cautioned the participants against disposing garbage near residential or TCL premises in order to keep leopards away. Timely notification to the local forest department and wildlife officials is crucial to mitigate human-wildlife conflict scenarios. The staff was therefore appreciated for reaching out to forest officials regarding the unexpected and multiple leopard sightings in their surroundings. 
Former Sessions on Human-leopard Conflict
Human-leopard conflict is a lived reality in the state of Maharashtra. At the forefront of human-wildlife conflict mitigation are local populations, and creating awareness among them is paramount to ensure wildlife conservation.
Wildlife SOS conducts several workshops and seminars among various corporations and communities that exist in areas susceptible to conflict situations. In August 2022, a group of veterinary officers engaged in livestock development attended a training programme at MLRC.
The session was organised with the assistance of the Yashada Training Centre in Pune, and the goal was to guide the group of veterinarians on efficient strategies to deal with wildlife in dire circumstances.
In another event, Wildlife SOS was called by Ahmednagar Forest Department to host a training session for its officers on leopard rescue and dispute resolution. The workshop began with a thorough knowledge sheet on leopards that included information on the feline's behaviours, its general temperament and the numerous conflict scenarios that might be conceivable.
Living with Leopards
The Wildlife SOS team at MLRC conducts leopard rescues and treatments, and provides a safe haven to big cats in distress. The team has long organised training and awareness programmes for local stakeholders in tandem. Rising cases of human-leopard conflict in contemporary times have largely taken place in the following two scenarios.
Expanding sugarcane fields in Maharashtra have become the new foliage for mother leopards to place their cubs within when they are out on a hunt. Often during harvest season, farmers are the first to find leopard cubs among the dense and tall stalks of sugarcane.
As the first and most important step, our rescue team tries to reunite these lost leopard cubs with their mothers. Sometimes, these young cubs are left orphaned due to the unfortunate demise of their mother.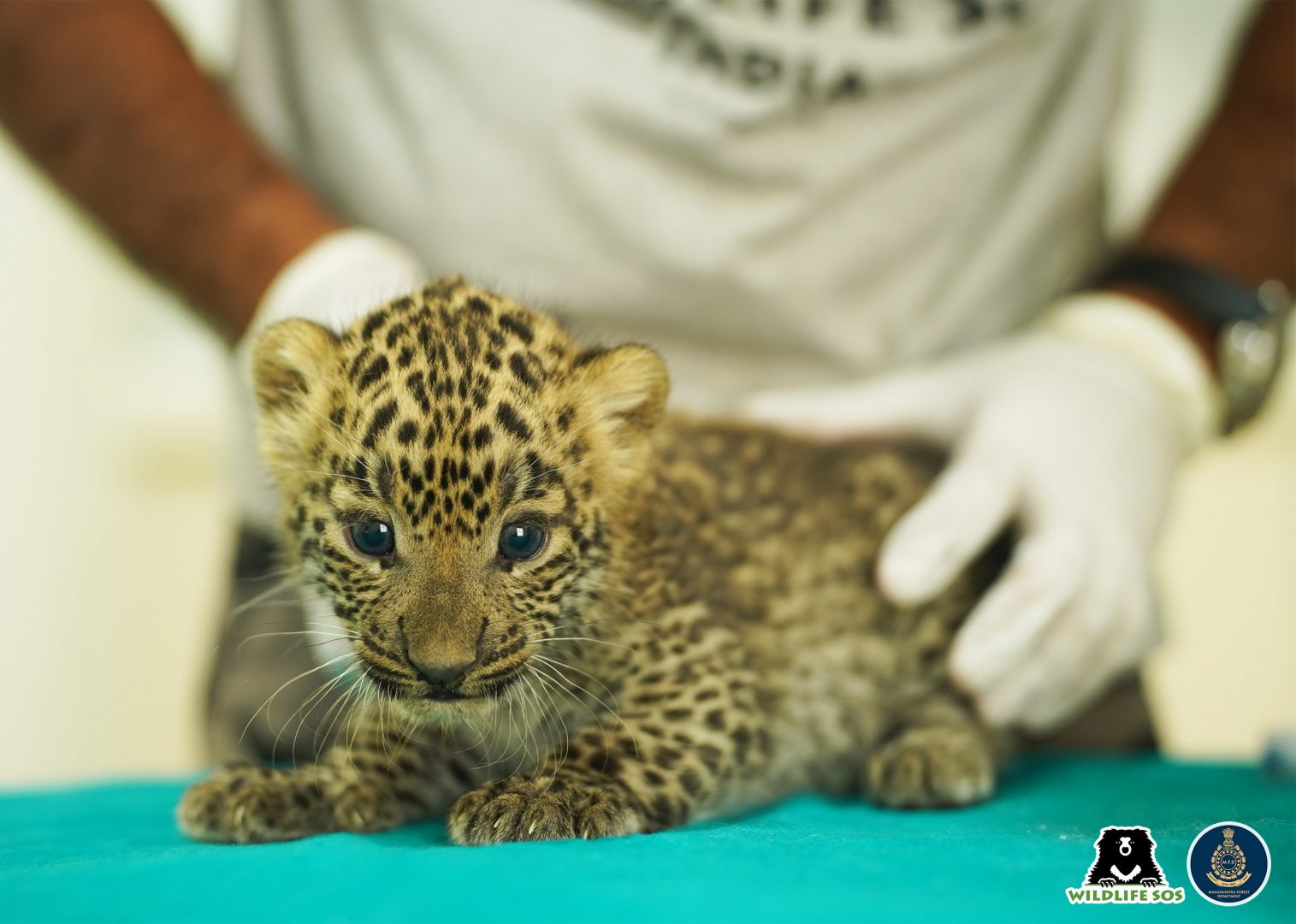 One of the reasons why leopard mothers are prone to sudden death brings us to the second crucial scenario. The massive peril most leopards in the state face today comes in the form of open, uncovered wells. An accidental fall of a leopard into one of these deep wells is sure to lead the struggling animal to starvation or its eventual drowning.
Our team has rescued several leopards and other animals from open wells. Very recently, Wildlife SOS rescued a leopard from drowning in an 80-foot-deep open well. Such rescue operations are a race against time, but a quick call from a local to alert us of the leopard was what saved the animal.
Years of awareness sessions and conflict mitigation workshops have helped those residing close to forested areas understand the right course of action to take.
If you are interested in organising an awareness workshop or session conducted by our team of experts, reach out to us at info@wildlifesos.org