We've recently received more devastating news. Soon after Charlie's untimely demise, we have also lost Ginny to the same disease. It is much harder to reconcile with Ginny's loss at the moment because it comes so close to the heels of Charlie's passing. The two adopted siblings lost their lives within weeks of each other to something as devastating as Liver Carcinoma.
Ginny arrived at our centre with Ron & Charlie – and two adult bears – Molly & Arthur – in November 2019. The group was the latest in a long line of victims of the barbaric 'Dancing Bear' practice, before being rescued and rehabilitated by Wildlife SOS with the help of law enforcement agencies.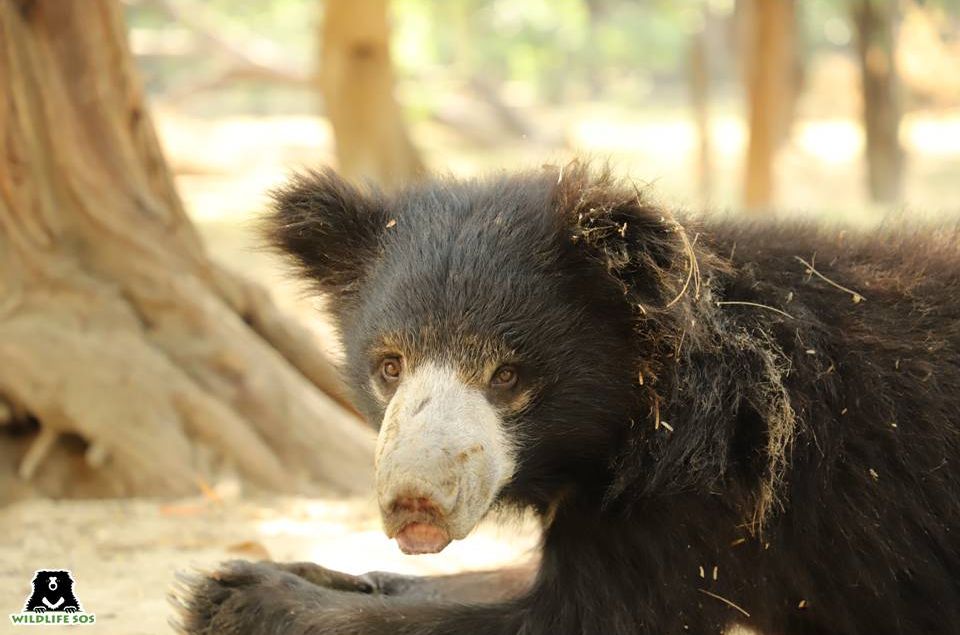 After her arrival at ABRF, she underwent a mandatory quarantine period along with medical checkups and treatments. We noticed here that she got on very well with Charlie and Ron and the three had developed quite a rapport. We gently integrated Ginny along with Charlie and Ron into one enclosure for their recovery and rehabilitation, while Molly & Arthur were placed in another.
It is quite hard to believe that we just celebrated a year of freedom for the Weasleys a few months ago. Ginny was always brimming with curiosity, and she loved playing with Ron and Charlie. When the three were together, they were quite oblivious to the rest of the world. When one observed them, one might mistakenly have believed that Ginny is quiet.
Although the young bear was less voracious than her friends, her caretaker says that Ginny was incredibly active in her own way. The young bear was extremely intelligent  and though she was not as bosterious as her companions, she had her own preferred modes of enjoyment. While she did not engage in multiple wrestling bouts like Charlie & Ron, she enjoyed scaling the trees and platform enrichments. From there she would often sit and throw pieces of tree debris to attract Charlie & Ron's attention.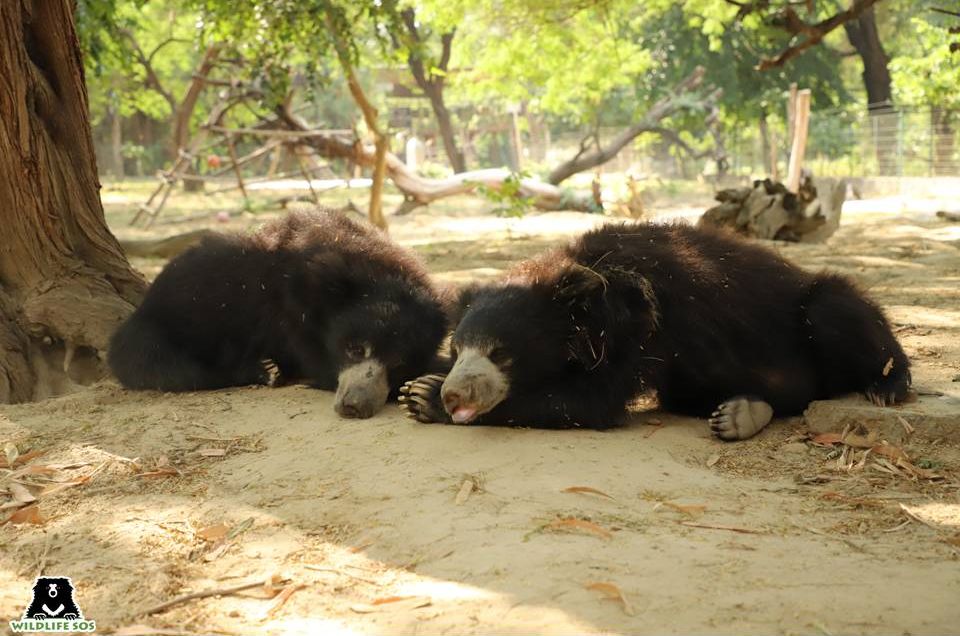 Ginny would spend her time out in the open, enjoying the sunlight filtering through the canopy overhead. She loved snoozing in the sun while a cool breeze surrounded her. She was also quite a foodie – enjoying her honey-laced porridge and fresh fruit platter with the utmost gusto. Ginny's calm, content nature turned her into a favourite of her caregiver, who kept finding new ways to keep the gentle bear occupied. Now that she's gone, he feels as if he has lost a dear friend.
In the days preceding her demise, our staff noticed a drastic reduction in her appetite. Because she was also quite energetic, the drop in her activity levels alarmed our caretakers. Because the vets had seen this happen only a short while before with Charlie, they immediately scheduled her for tests. However, it was too late. She was already in the advanced stages of liver carcinoma and by the time the symptoms started appearing, there was nothing else we could do.
At the moment, our utmost priority is Ron's emotional and physical well-being as he has suddenly become quite alone. The loss of his two friends has hit him quite hard, but we know Ron is a fighter and will emerge from this ordeal stronger than before. We hope we will, too.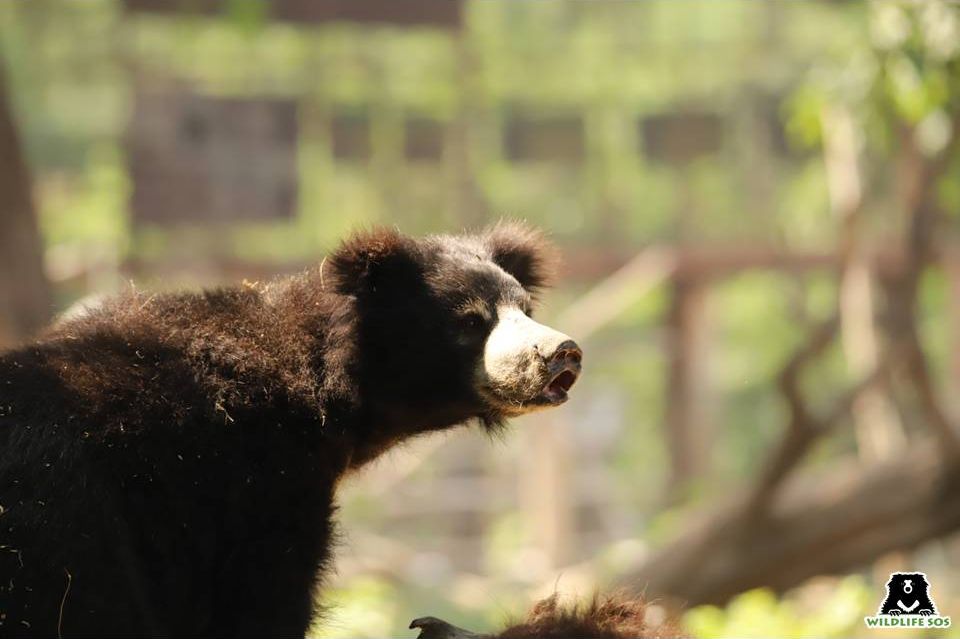 We are certain that somewhere over the rainbow bridge, both Ginny and Charlie are streaking through an evergreen meadow filled with their favourite Kikar trees and feasting on a cornucopia of fresh fruits and honey. We will miss you, our gentle Ginny.
You can watch videos of the Weasleys on our YouTube channel here.