"The natural state of motherhood is unselfishness. When you become a mother, you are no longer the centre of your own universe. You relinquish that position to your children" – Jessica Lange
The same can be said for animals. When it comes to teaching their children how to hunt, how to protect themselves and how to play, animal mothers are at the top. For leopards, it is very important that the cubs learn all these aspects at a young age so as to survive in the wild. This is when the patience and the perseverance of a mother comes in. Whether it is teaching the young ones how to climb or how to swim, leopard mothers remain highly composed with her cubs. This is the kind of bond we saw when the trio – Asha, with her two daughters, Usha and Nisha – came to Manikdoh Leopard Rescue Centre (MLRC).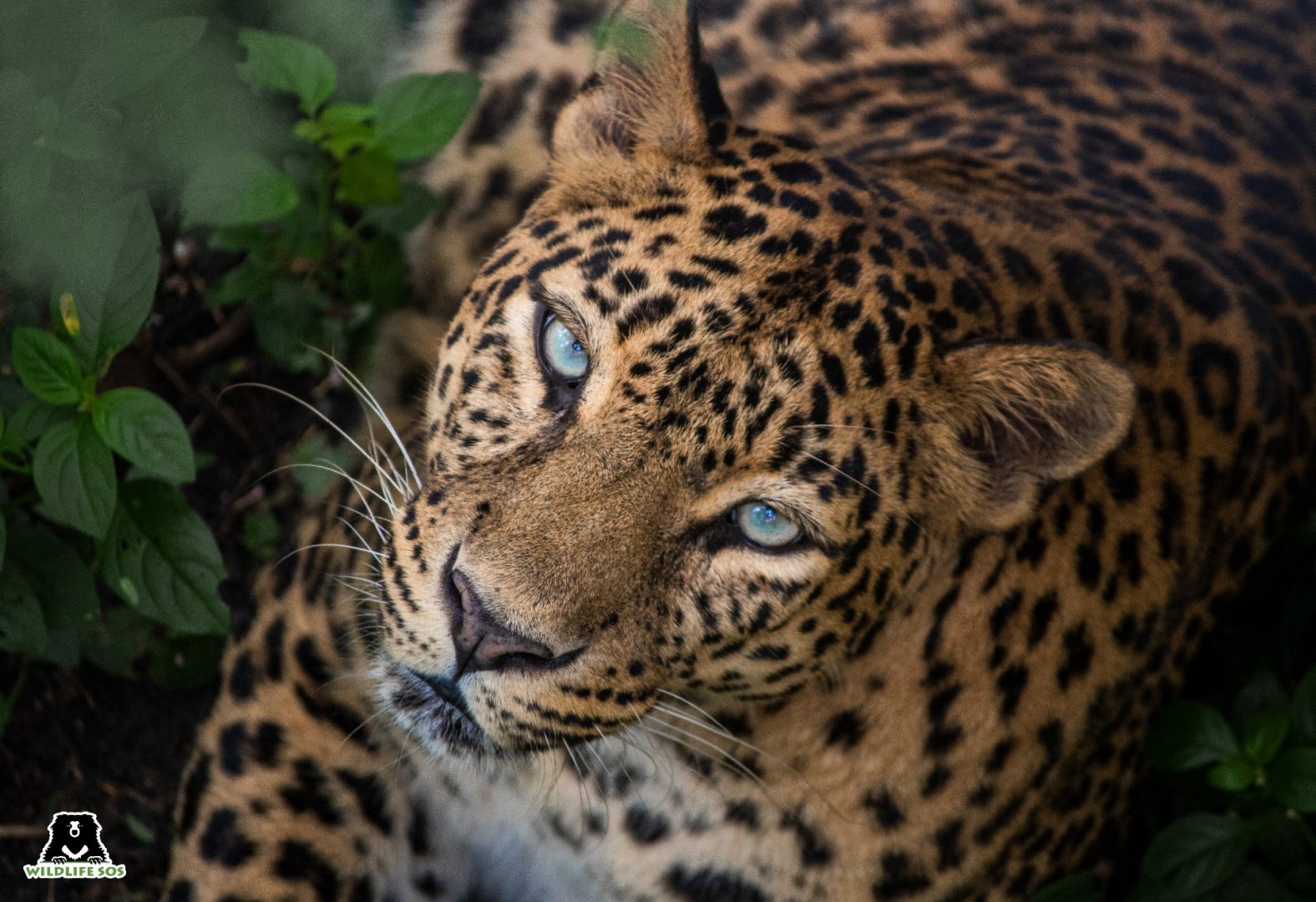 Asha was a pregnant leopard when she was rescued in a conflict situation by the Maharashtra Forest Department. After her cubs grew older, Asha, Nisha and Usha were relocated to MLRC for long-term care. Here, the three resided in interconnected enclosures so that they could spend time with each other as well as enjoy their own space with comfort. Usha and Nisha were often found mimicking their mothers' actions, while also learning the techniques of playing with enrichments, mock-wrestling and grooming each other.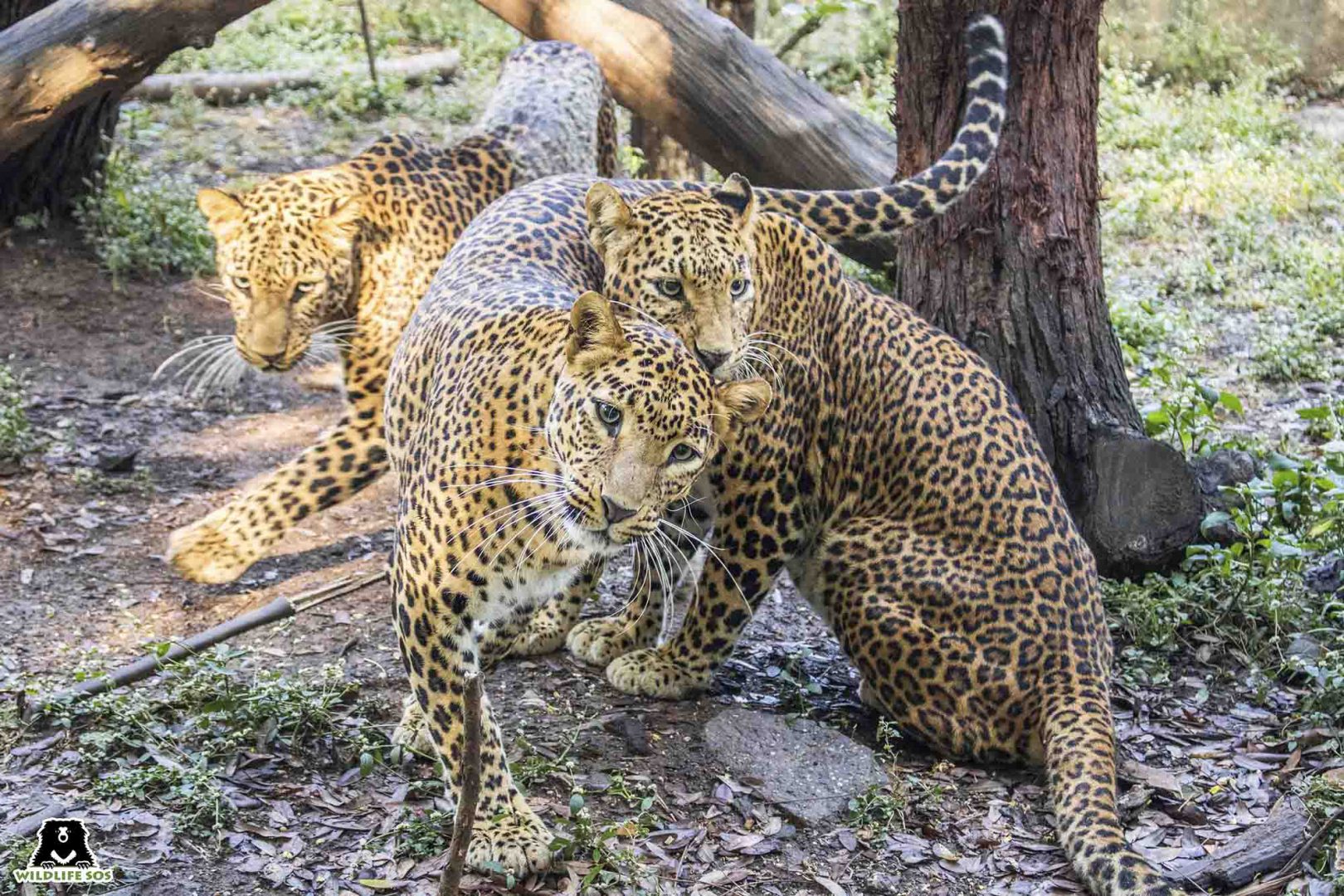 All three shared a close and special bond. Even though leopards are known to be solitary animals, mother Asha and her daughters would pleasantly interact, and were always attentive to each other.
Unfortunately, Usha passed away during the early days of May this year due to multiple organ failure and old age. The death of Usha affected both Asha and Nisha: the sadness of losing a sister is no less than the grief experienced by a mother.
Asha continues to stay in an enclosure next to Nisha's. In her field, Asha's caregivers have installed various enrichments that keep her preoccupied. This leopard also manages to camouflage well within the dense vegetation surrounding her. Asha's favourite activity is to climb on the wooden platform created for her, which she also uses as a bed to relax in. She can be seen taking occasional strolls across her enclosure too.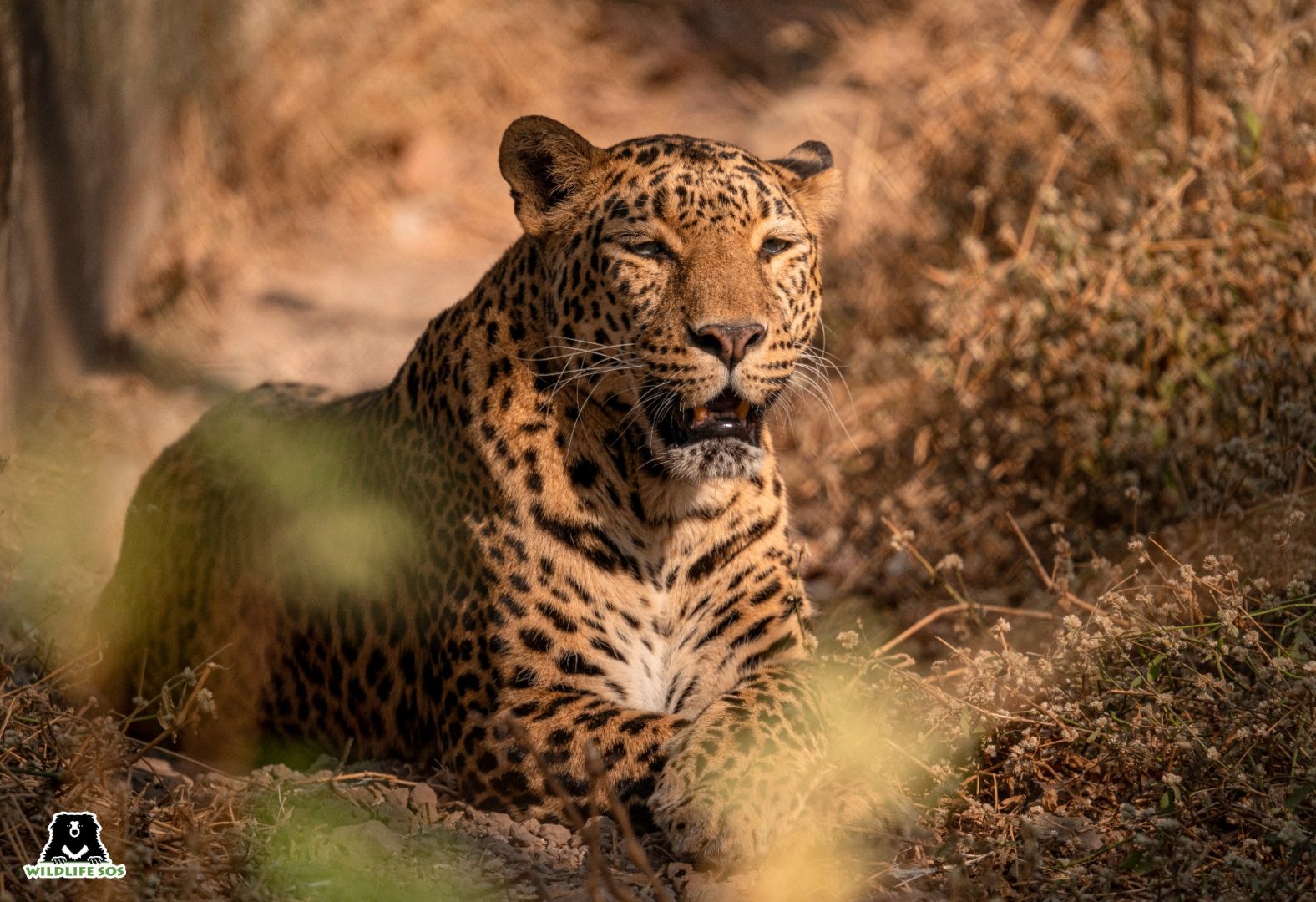 Now, at 18 years of age, Asha usually prefers to spend most of her time resting. Though she is not undergoing any medical treatment at the moment, her health is under constant supervision as part of her geriatric care. Asha, like other leopards, thoroughly enjoys basking in the sun while relishing her meals.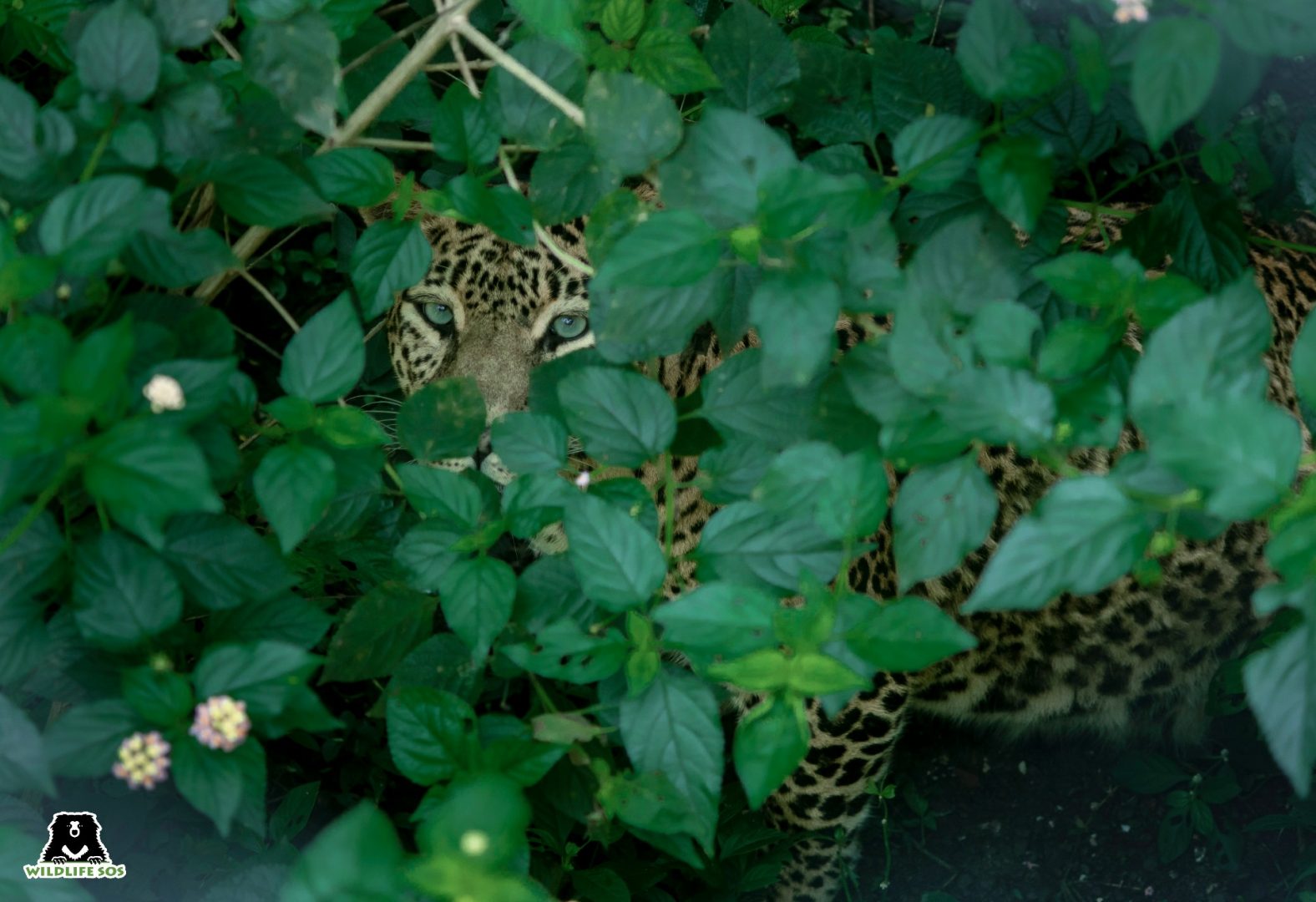 Monsoon brings heavy rains and a much-awaited respite from the summer heat at our centre. However, Asha doesn't welcome this season with delight! Like most leopards, she often chooses to hide under a tree or abundant foliage to protect herself from the downpour.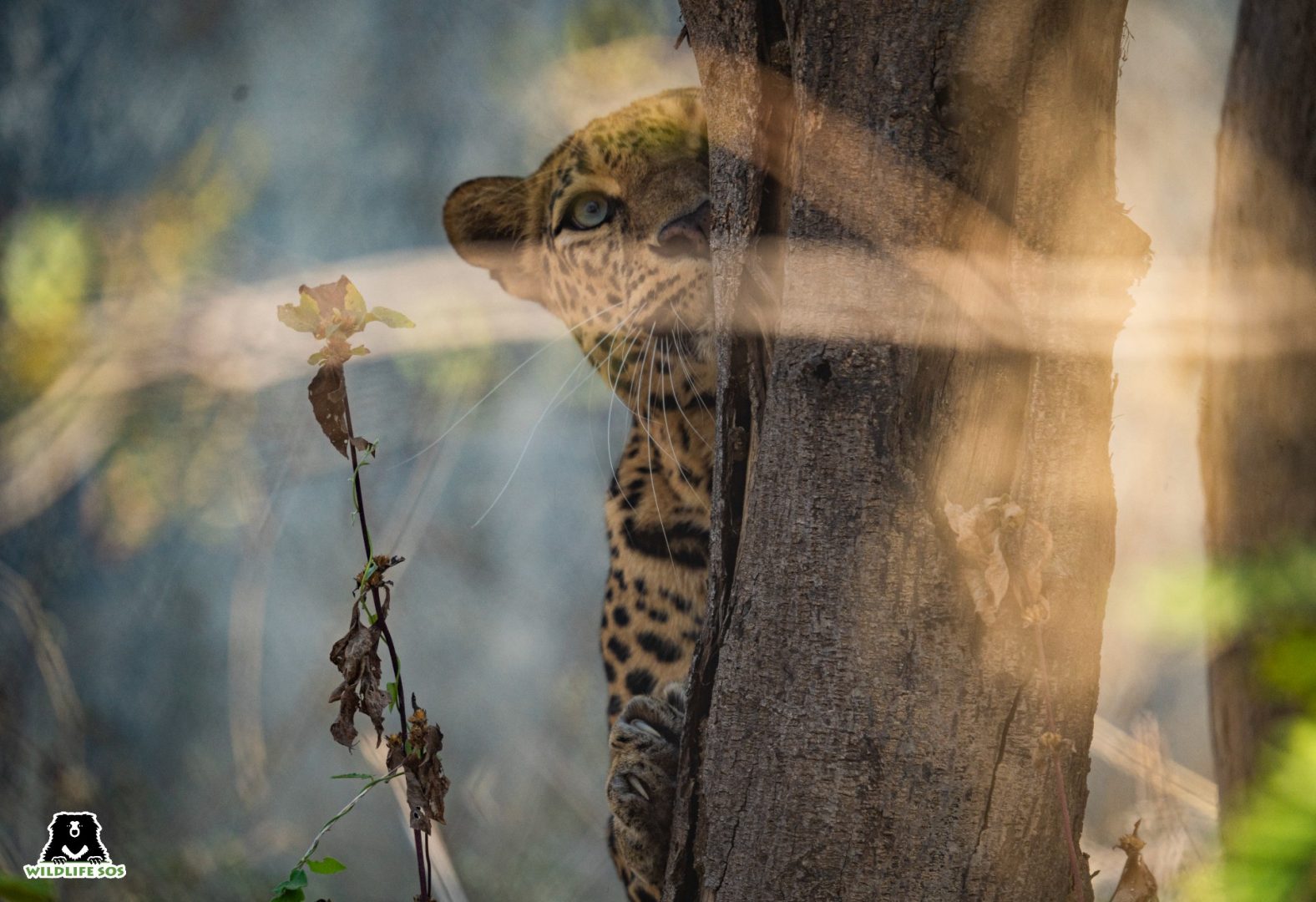 We often see Asha display her natural instincts — she scratches her claws against tree trunks to make them sharp, and keep them clean and free from infection. Asha's wisdom has always been visible to everyone at the centre, and the caregivers ensure that her needs are taken care of. As an elder leopard, Asha carries herself with panache and elegance. You can support the welfare of leopards like Asha by becoming a monthly donor.