In order to tackle the climate crisis at hand, Wildlife SOS too has taken up the responsibility to include eco-friendly methods in its various duties. By planting trees at our rescue centres, restoring an entire forest, using solar energy at our rescue centres and providing aid in biodiversity conservation, Wildlife SOS is doing its best to fight against climate change.
Ecological restoration
The restoration of a natural habitat is key to revive the balance of an ecosystem. In this context, our Ram Durga Habitat Restoration Project in Koppal, Karnataka forms the foundation on how to combat climate change. Back in 2006, this landscape was an elysium for a thriving population of leopards, sloth bears, wolves, tortoises and even the elusive Indian pangolin. But this sanctuary was thwarted and disturbed by human activities, mostly illegal, such as mining, hunting, encroachment and rapid deforestation.
Wildlife SOS was compelled to take over 50 acres of land near Ram Durga village and create a wildlife corridor that links the land with its surrounding forests. With the help of experts, 10,000 native tree and shrub saplings were planted. The vegetation grew abundantly, with neem, amla, bamboo, banyan, custard apple and stone apple plants, creating green cover for the various animal species here.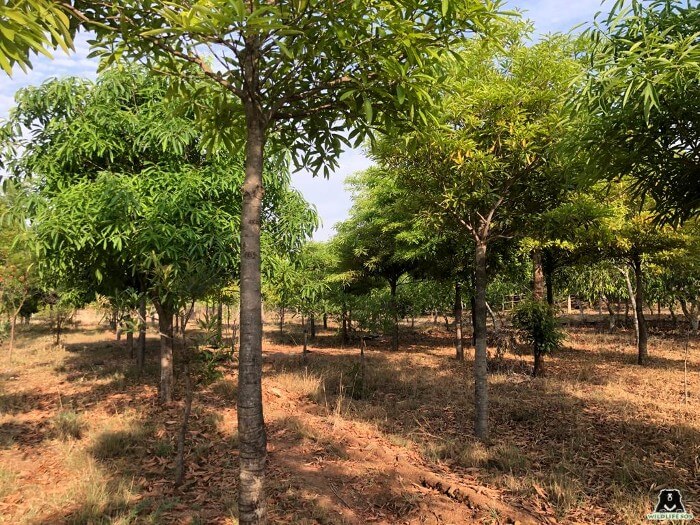 Ecological restoration here has helped recover the area's water levels as well. The region was facing a severe shortage of water, especially in summers, due to the poor condition of the forest. This led to an outmigration of people from the area. It was with 10 years of consistent effort to regenerate the entire forest area that brought about an increase in groundwater levels in Ram Durga. Eventually, bore wells were dug and even today those are used by the villagers for various purposes. Earlier, due to shortage of water, wild animals would wander into human habitations. With the restoration of groundwater, human-wildlife conflict has been strongly contained. This shows how preserving a forest ecosystem automatically leads to successful water conservation and better usage.
Use of clean energy
Wildlife SOS' Bannerghatta Bear Rescue Centre (BBRC) in Bangalore uses clean energy, making it a climate-friendly centre. BBRC is the first fully solar-powered rescue centre of Wildlife SOS. The energy obtained from this everlasting natural source supplies electricity to the entire centre. The winning results from using natural energy makes BBRC's model a promising one for various organisations looking to transition from fossil fuels.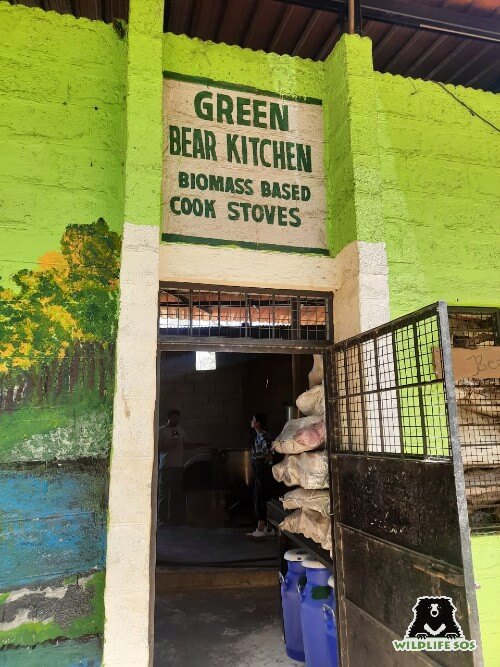 BBRC requires preparing meals for nearly 65 resident sloth bears, and our kitchen, too, is a green one! Biomass is the alternative fuel used in the cooking stoves installed here. To prepare porridge for the bears, the kitchen uses briquette stocks that are made from vegetable waste, haystack and sawdust. This is a much cleaner energy source compared to gas, since it causes lower carbon dioxide emissions than fuelwood. To ensure a holistic use of energy, we reuse the steam produced from cooking the porridge. The steam has the perfect temperature to boil the eggs served to our resident bears for their protein requirements. The use of clean energy in a smart way is ideal to tackle the climate change problem.
Biodiversity conservation
A major part of Wildlife SOS' work entails rescuing wild animals from various situations of conflict and distress. Most of these animals are victims of habitat fragmentation, habitat degradation or encroachment, leading to more interaction between wild animals and humans. In 2021 alone, the Wildlife SOS Rapid Response Units rescued over 4,500 animals.
The team put their best foot forward while rescuing and releasing lizards and reptiles such as monitor lizards, cobras, pythons and boas, to name a few. The rescuers went to extreme lengths to save the lives of animals from unusual situations. These included rescuing a leopard from the classroom of a Maharashtra government school, a hyena from a dry well in Agra and a crocodile from a slum area in Gujarat. In all three instances, the animals were released back into their natural habitat after thorough medical observations.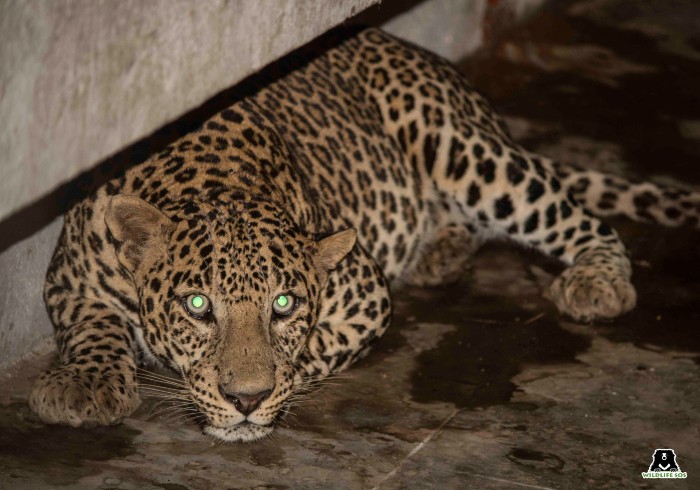 Wildlife SOS has also reunited over 18 leopard cubs with their mothers, all rescued from sugarcane fields in Maharashtra. Recently, Wildlife SOS assisted the Uttar Pradesh Forest Department in rescuing a tiger that had ventured into a village. After conducting a thorough medical examination, the tiger was safely released back into the wild. Being apex predators, leopards and tigers play a huge role in the food chain. Sitting at the top of the pyramid, they keep their prey population, i.e the herbivores in check. Timely rescue of these animals means that this vital chain remains intact, therefore maintaining the overall ecological balance.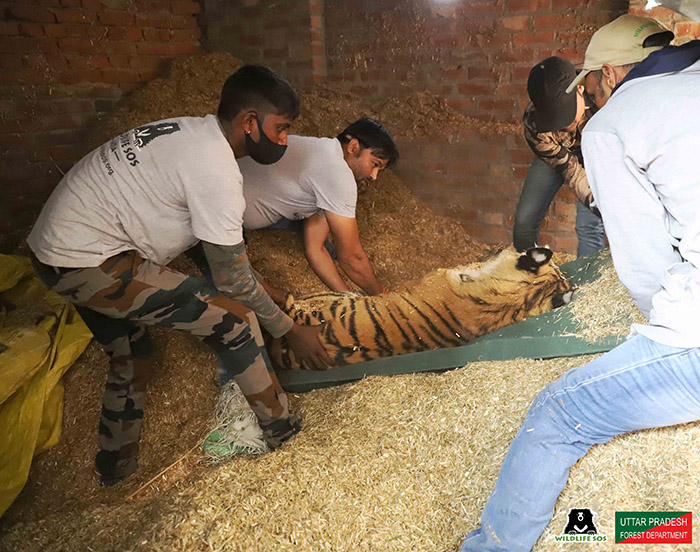 The initiatives undertaken by the organisation ensure, in our own capacity, that the climate crisis does not aggravate further loss of biodiversity. While we do this, we also impart knowledge of these practices through awareness and education. You too can take part in this effort by becoming a monthly donor or sponsor, and support our work.