As the Asian Waterbird Census for 2023 concludes, Wildlife SOS, with its association with the programme, participates in yet yet another important contribution to biodiversity conservation. The annual census aims to ascertain the avian diversity of waterbirds, as well as the prevailing condition of the wetlands they migrate to. The monitoring and documentation of various wetland bird species play a crucial role to understand and conserve biodiversity.
The Soor Sarovar Bird Sanctuary in Agra is one of the significant sites to conduct the Asian Waterbird Census (AWC) in the country. As the Wildlife SOS Agra Bear Rescue Facility is located inside the Soor Sarovar Bird Sanctuary (SSBS), we are inevitably involved in every year's census. This year's census documented 55 bird species compared to last year's 60. The total number of birds, including long distance winter migratory birds, was 2,659 at the 2023 AWC, in comparison to 2,861 registered last year.
Purpose of AWC
The Asian Waterbird Census is an integral part of the International Waterbird Census (IWC), a global waterbird monitoring programme coordinated by Wetlands International that supports the conservation and management of wetlands and waterbirds worldwide. The IWC is operating in 143 countries to collect information on the number of waterbirds at wetland sites. It began in 1987 in the Indian subcontinent, and has gradually spread to cover major regions of Asia, from Afghanistan eastwards to Japan, south-east Asia and Australasia.
Research scholars from Dr. B.R. Ambedkar University and Wildlife SOS volunteered and participated in the Asian Waterbird Census of 2023. The census took place under the supervision of Dr. T.K. Roy, State Coordinator of the Asian Waterbird Census for the Delhi region. AWC aims to keep a tab on the population of migratory waterbirds in the protected Ramsar sites. Ramsar sites are wetlands which have been designated as ones with international importance.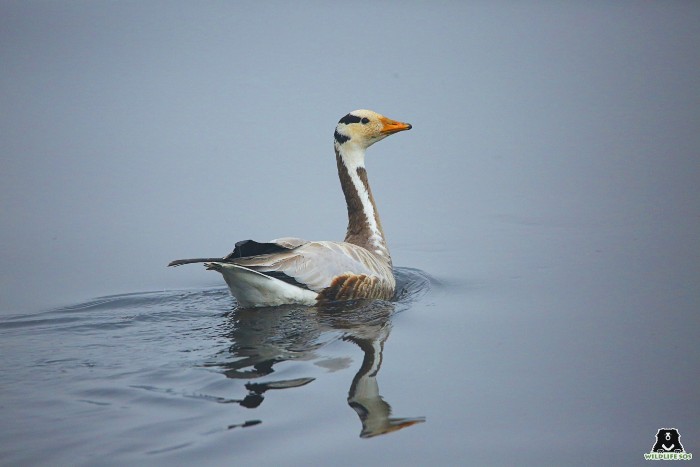 Soor Sarovar Bird Sanctuary (SSBS) is a pivotal wetland which was designated as a Ramsar site in 2020. SSBS is known to have a checklist of 165 migratory and resident bird species. The Uttar Pradesh Forest Department has created woodlands and modified the shallow areas for waders, which has resulted in an increase in nesting sites. Some of the resident birds spotted here include Spoonbills, Egrets, Flamingos, Painted storks, Oriental darters, Sarus cranes and cormorants, among others.
Benefits & Findings of the Census
The count not only gives an idea of the birds present in the wetland but also its condition. A healthy number of waterbirds indicates that it has adequate feeding, resting, roosting and foraging spots. The information collected helps to promote the management of internationally important sites such as the East Asian – Australasian Flyway, Central Asian Flyway and Important Bird and Biodiversity Areas (IBAs). It also helps in the implementation of the Convention on Migratory Species (CMS) and the Convention on Biological Diversity (CBD).
This year, the migration took place late due to a delayed winter. This can be primarily attributed to global warming and anthropogenic climate change. As a result, the migration pattern of the birds changed too, which led to a lesser number of avifauna being recorded. During last year's census, the number of Great white pelicans and Dalmatian pelicans was much higher than this year – a total of 442 birds were recorded last year, compared to just 32 in 2023.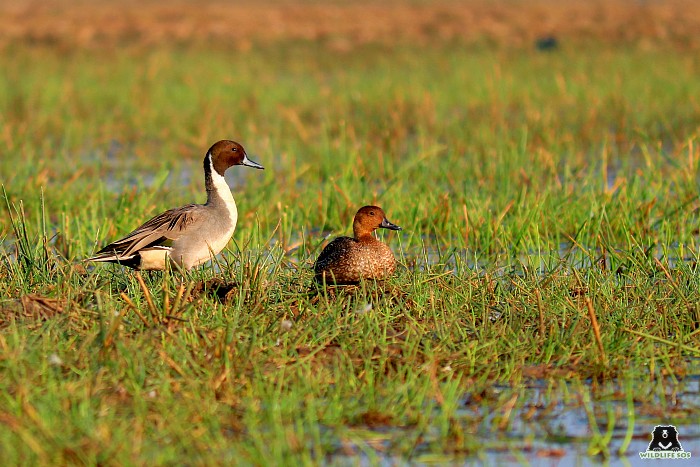 Some of the other birds spotted this year at SSBS included the Northern shoveler, Northern pintail, Bar-headed goose and Painted stork, to name a few. However, the Red-crested pochard and Common teal were two bird species that were missing from this year's count. It is a worrying sign as the climate crisis is affecting the birds in more serious ways than previously estimated. This was the scenario at other wetlands across India as well.
Threats to Waterbirds
Birds usually migrate long distances due to weather conditions to avoid freezing temperatures and for feeding purposes. When environmental conditions are that harsh, it is difficult to get food. So they require warmer temperatures with sufficient food supply to survive the winter season. The Great white pelicans and Dalmatian pelicans are migratory waterbird species that can be found extensively in northwestern and western India during winter.
Great white pelicans mainly eat fish and the Soor Sarovar lake acts as a rich food source for the birds. Their grandiose beak and iconic pouch make them easily identifiable, but that is not just for show. The pelicans spend roughly one hour of the day fishing and their beak pouch can hold up to 13 litres of food. If a hefty catch is made, the birds can rest for the remaining time of the day. Great white pelicans are very sensitive to their environment and therefore act as indicators of a healthy ecosystem. So if a pelican does not stay for long at a water body, it is a sure shot sign that it is either unhealthy or polluted.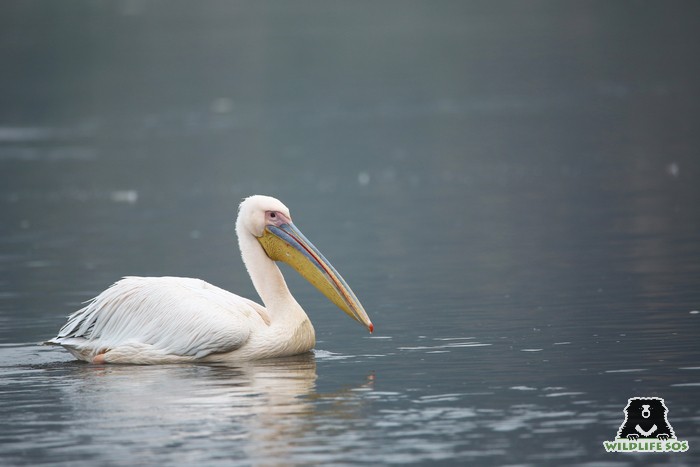 Similarly, the Bar-headed goose also prefers freshwater bodies such as lakes, rivers and streams as its wintering habitat. The Bar-headed goose is one of the highest flying birds in the world and moves at an altitude of 23,000 ft above sea level. Remarkably enough, the bird can travel almost 1,600 km in a single day. But even these birds are facing threats in the form of light pollution. Artificial lights at night not only impact their internal clocks but also their migratory behaviours.
These threats, combined with global warming, climate change, habitat loss and fragmentation jeopardise migratory waterbirds immensely. We are losing wetlands three times faster than forests and an estimated 35% of global wetlands have been degraded in the past 50 years. It is of utmost significance that we conserve this pristine biomess which are roosting, feeding, resting and foraging sites for many migratory as well as resident bird species.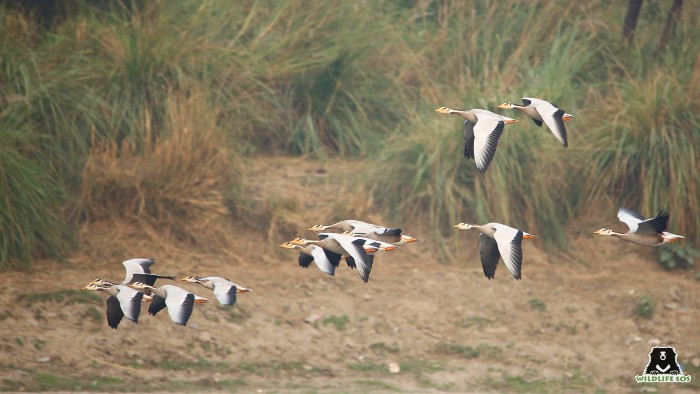 A census like this is vital to assess the data and derive the change in bird populations. The information from it can provide useful insight on the reasons behind the fluctuations in the number of migratory birds. Wildlife SOS is glad to assist the organisers and the relevant authorities in conducting such an important census, which will eventually help in the conservation of wetlands and their friendly visitors.
For more such interesting articles on wildlife, conservation and life sciences, subscribe to the Wildlife SOS newsletter.